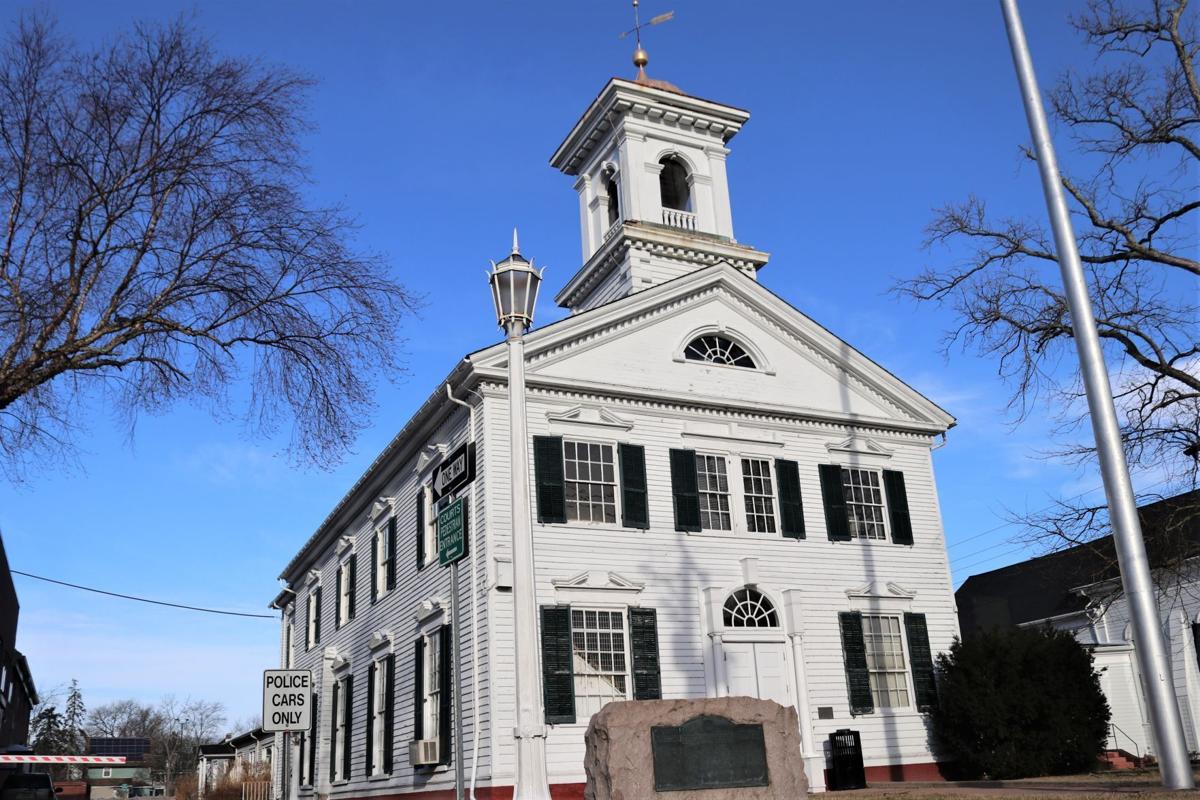 CAPE MAY COURT HOUSE — The Oath Keepers will not be meeting Thursday at Cape May County's Old Court House as originally planned.
The group — labeled a hate group by the Southern Poverty Law Center and the Anti-Defamation League — has stirred controversy in the area after a number of its patches were seen during the Jan. 6 riot at the Capitol in Washington, D.C.
The chapter's website previously listed a Thursday evening meeting at the Old Court House. Days after the riot, however, the chapter's website was taken down.
County officials were unaware of the Oath Keepers before a few weeks ago, county Commissioner Director Gerald Thornton said Tuesday.
Thornton said the county gets a lot of requests from organizations looking to hold meetings in the Old Court House, a historic building on North Main Street that is best known as the site of political debates. The building dates to 1850.
CAPE MAY COURT HOUSE — Among the tangled mix of QAnon images and Confederate, Trump and Gadsden flags emblazoned with "Don't Tread on Me" carried or worn during the Capitol riots in Washington, D.C., on Jan. 6 were multiple "Oath Keepers" patches, often with a chapter location.
The county office of Facilities & Services confirmed with Thornton that no such meeting was officially scheduled.
"We deal with many, many organizations that meet with the county," Thornton said. "I've never even heard of this organization until it came up."
One of the group's chapters is based in Cape May County, and the chapter has held meetings in the building before.
At last week's meeting of the county Board of Commissioners, a member of the public questioned the county's policy on allowing such groups space to meet, especially using public property.
Following last week's meeting, attempts to reach county attorney Jeffrey Lindsay with questions about the process for applying to use the Old Court House were unsuccessful.
The New Jersey Oath Keepers organization denies it is an extremist group, posting a response to njoathkeepers.org after the New Jersey Office of Homeland Security and Preparedness described the group as militia extremists in 2016.
Contact: 609-272-7210
Twitter @ACPressAustin