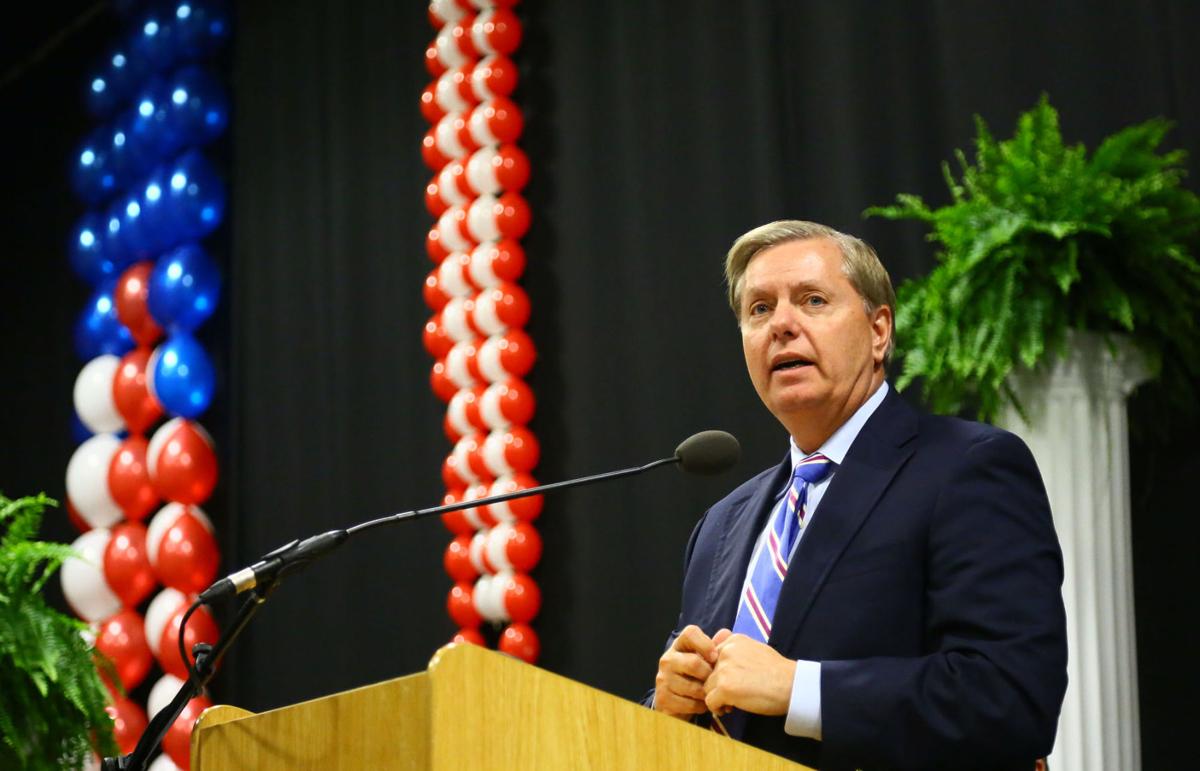 FLORENCE, S.C. – In reaction to the resignation of Department of Defense Secretary Chuck Hagel, both South Carolina senators are saying the administration needs to move quickly amid worldwide threats facing the country to nominate a new leader.
Republican Sens. Lindsey Graham and Tim Scott both issued statements Monday morning after President Barack Obama accepted Hagel's surprise resignation.
"I particularly appreciate his recent efforts to speak truth to power when it comes to our failing strategy in Syria and Iraq," Graham said. "Secretary Hagel's recent memo about how our strategy is failing and must be adjusted was welcome news to those of us who have harbored these thoughts for some time. It's clear to me Secretary Hagel realizes our failures in Syria have also greatly contributed to destabilization in Iraq and a more robust response is required."
Scott said the Obama administration should act quickly to find a nominee amid persistent threats such as ISIS, Iran and other issues influencing global dynamics.
"The administration must now move quickly to nominate a qualified candidate for Secretary of Defense," Scott said. "The threats we currently face, be it ISIS, Iran or others, involve some of the most dangerous actors in the world."
Graham said the potential nominees—Senator Jack Reed, Michele Flournoy, and Ashton Carter—are "solid choices for this important position," noting Obama needs to make some strategy changes as well.
"I hope President Obama will now do the same soul-searching regarding our failing strategies in Syria and Iraq," Graham said. "He too must be willing to make the necessary changes."
Reed is a Democratic Senator from Rhode Island and a retired Army Ranger. The Providence Journal reported, via Reed's spokesman, that he is not interested in the position having just won reelection.
Flournoy is the CEO of the Center for a New American Security in Washington after rising to the third top position at DOD as the undersecretary of defense policy.
Carter was the deputy defense secretary from later October 2011 to December 2013.
Senate Republicans filibustered Hagel's confirmation in early February 2013, an effort led by Graham and Sen. John McCain (R-A.Z.) before eventually dropping the fight, leading to a 58-41 vote on Feb. 26. Scott, who voted against Hagel's confirmation along with Graham, did give his opinion on what he would like to see in a new defense secretary.
"The new secretary must be willing and able to develop a cohesive long-term strategy to combat these threats and keep our nation safe," he said. "This has not proven to be a strong point for this administration in the past, and that must change."