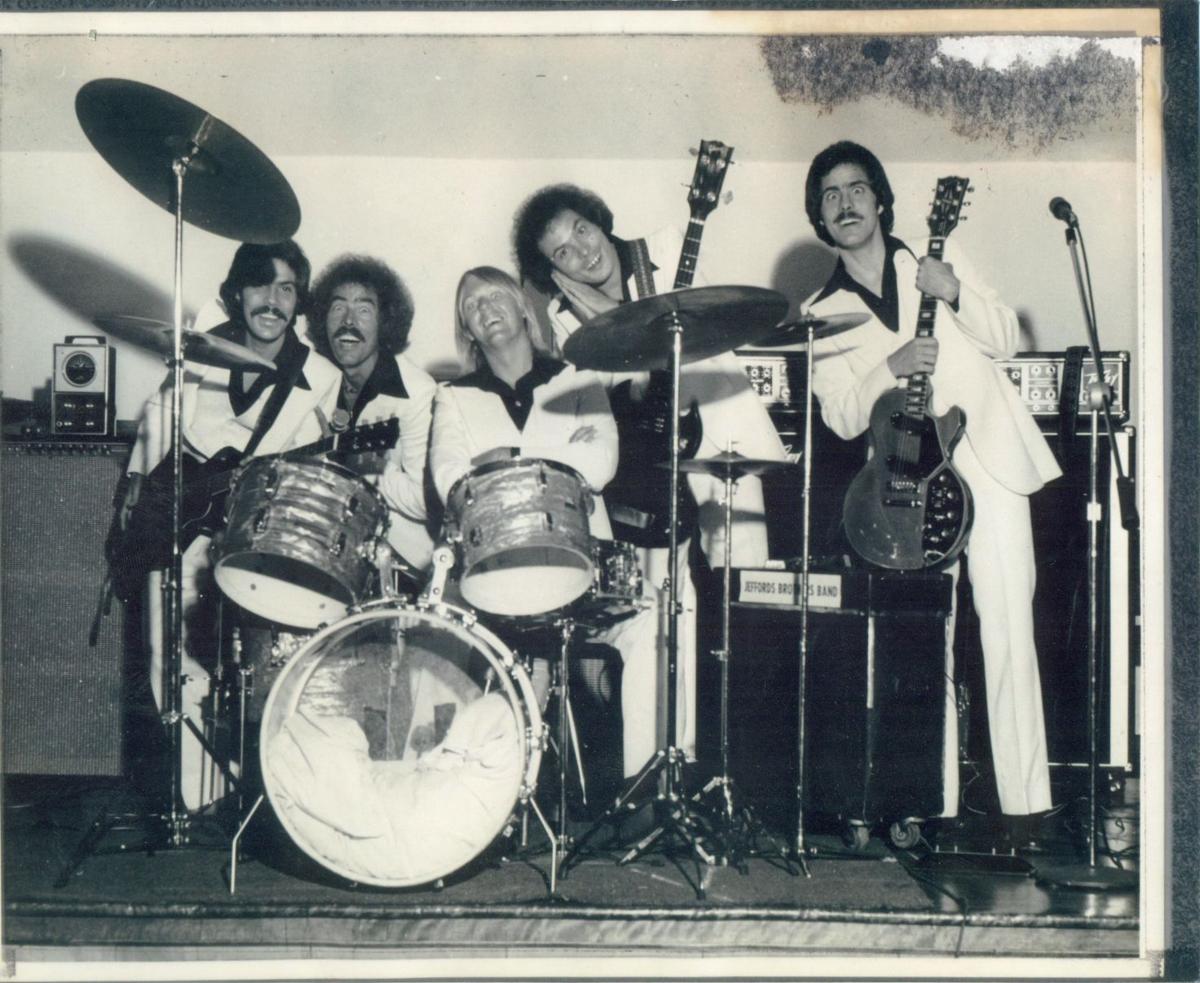 FLORENCE, S.C. -- Brothers Billy and Jackie Jeffords, longtime Florence businessmen, have been involved with music all their lives.
Their passion for music and songwriting has brought accolades their way since their early teenage years. Together they have written more than 400 songs, more than 100 of which have been published.
At a recent meeting of the Florence City Council, the Jeffords brothers got some more recognition. Councilman George Jebaily read and presented Jeffords Resolution No. 2015-24. Members of the Jeffords' family and friends, along with Pee Dee music and radio personalities, were in the audience.
Citing their achievements in the music industry and the positive influence it has brought to the city, Jebaily, on behalf of the council, praised the Jeffords brothers' songwriting and performances through the years.
"We probably could have moved somewhere like New York or Nashville and made some money but we thought too much of Florence to leave it so we ended up here," Jackie Jeffords said. He added with a chuckle, "Who would do that? Who would leave Florence just for money?"
Billy and Jackie Jeffords started their music careers with brothers Wayne and Charles Jeffords forming the Jeffords Brothers Band in the late 1970s. They soon became a favorite performing and recording group throughout the Southeast.
In 2005 Dip Ferrell (Billy) and the Truetones was formed primarily to record Billy and Jackie's original songs. However, the brothers seemed to "stumble into beach music" as someone mentioned to Billy that one of their songs was getting a lot of air time and they didn't know it until that song was nominated for song of the year.
"We never really considered ourselves to be beach music players -- we initially wrote James Taylor-like songs and rhythm and blues." Billy Jeffords said. "We were trying to write and produce songs and hope that a big name would pick up a song or two. Most of our success, if you want to call it that, has been though the rhythm and blues section of beach music."
Don Dixon, a native of Lancaster, South Carolina, and a renowned producer, songwriter, and musician, is a major player in the music industry. Dixon chose music over a drama degree from the University of North Carolina when his band Arrogance began to take off in 1973.
"They (The Jeffords Brothers Band) had this great brothers band back in the seventies." Dixon said in a phone interview recently. "They didn't have two nickels to rub together, but they scraped up some money to make some good records -- and these were some really interesting seventies kind of records. The band kind of grew up and everybody had to get real jobs and I didn't really hear from them for a long time and out of the blue one day I got a call and it was Billy and Jackie. They told me they wanted to do another record and I didn't think twice about it. They came in and recorded "Gilbert Drive," which was a Billy Jeffords record as compared to a Truetones record. Gosh, it was a great record and they really had some great songs on there."
Dixon has produced over 700 records throughout his career and produced albums for such artists as R.E.M., The Smithereens, and Hootie & the Blowfish.
"I've just loved making these records with Billy and Jackie because they are so different from the kinds of records people are trying to make these days," Dixon said. "We would have 12 people playing together in the studio just like it was 1964 again and we just worked together so incredibly well."