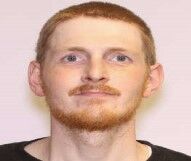 FLORENCE, S.C. — Investigators are asking for the public's assistance to find a man who has outstanding warrants on a charge of grand larceny and a charge of driving under suspension.
Jonathan Kam Harrell is a white male with brown hair, brown eyes who stands 6 feet 1 and weighs about 120 pounds, according to the Florence Police Department.
Anyone with information on Harrell's location is asked to contact Cpl. Herman of the Florence Police Department at 843-665-3191 or therman@cityofflorence.com.