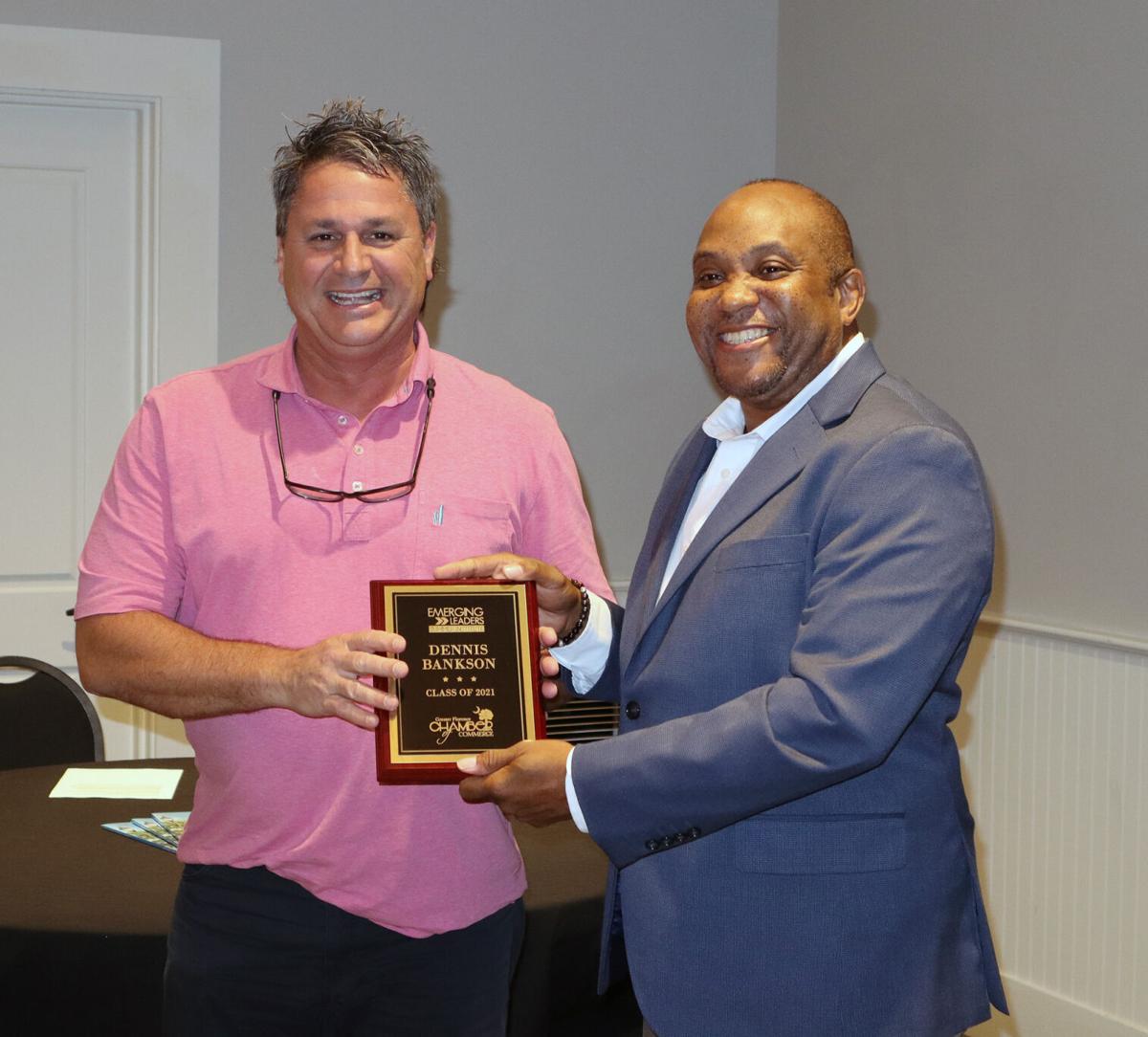 FLORENCE, S.C. – The Greater Florence Chamber of Commerce held its 6th annual graduation ceremony for the Emerging Leaders Summer Institute on Wednesday night at the chamber.
Nicole Echols, executive director of Harvest Hope Pee Dee, was the guest speaker.
"Participants in the program had an opportunity to meet and visit a number of local businesses, nonprofits and leaders from the city and county," said Les Echols, director of community and minority enterprise with the Greater Florence Chamber of Commerce.
Sonyetta Cooper, of Cooper's Coaching and Consulting LLC, said the Emerging Leaders Summer Institute was a great opportunity for her. She said she was finally in a place in her life that she could participate.
"I met some amazing people," she said. "It was a great experience."
Barbara Black, Lydia's Bowels of Mercy, said it was a great experience for her to be a partner with all of the folks in the class and that she learned about businesses that they visited.
"You have been a blessing to me," she told the class at graduation. "I have grown not only in personality but as a leader, especially in my community."
Rita Hughes with Spherion Staffing said she was able to attend all but one of the sessions and the one that really stood out to her was the one where someone told her that others might be looking up to her as a leader. She has recently taken a leadership role in her company.
LaTesha Newton, of the Pee Dee Regional Transportation Authority, said this is her fourth year in a leadership role at her company, and the summer institute helped her grow as a leader. It showed her what others do in their leadership roles. She also enjoyed the experience of learning about other companies and what they do.
"I think this has helped me to be a better leader," she said.
Speaker Nicole Echols of Harvest Hope told the group to give back to the community, to engage with those in their class to learn to say every day "I am strong, I am smart." And she said to choose one other thing you would like to be that day, whether it is brave, confident, and beautiful or something else.
The Emerging Leaders Summer Institute is a program designed to generate professional training and development, mentorship, community engagement and recruitment opportunities. The purpose is to identify, develop, mentor, and empower "Emerging Leaders", specifically minorities, small business owners and innovative professionals poised to move into the next level of community and business leadership.
The 2021 Emerging Leaders Summer Institute graduates are: Edelena Smith-Butler, We Are Sharing Hope SC; Deona Adams, The Rig Report; Rita Hughes, Spherion; Dennis Bankson, The Blood Connection; Barbara Black, Lydia's Bowels of Mercy; Shana Sullivan, Pee Dee Coalition; Jamie Hopkins, Francis Marion University; LaTesha Newton, PDRTA; and Sonyetta Cooper, Cooper's Coaching and Consulting.
For more information, contact: Les Echols, Director of Community & Minority Enterprise, Greater Florence Chamber of Commerce at 843-665-0515.