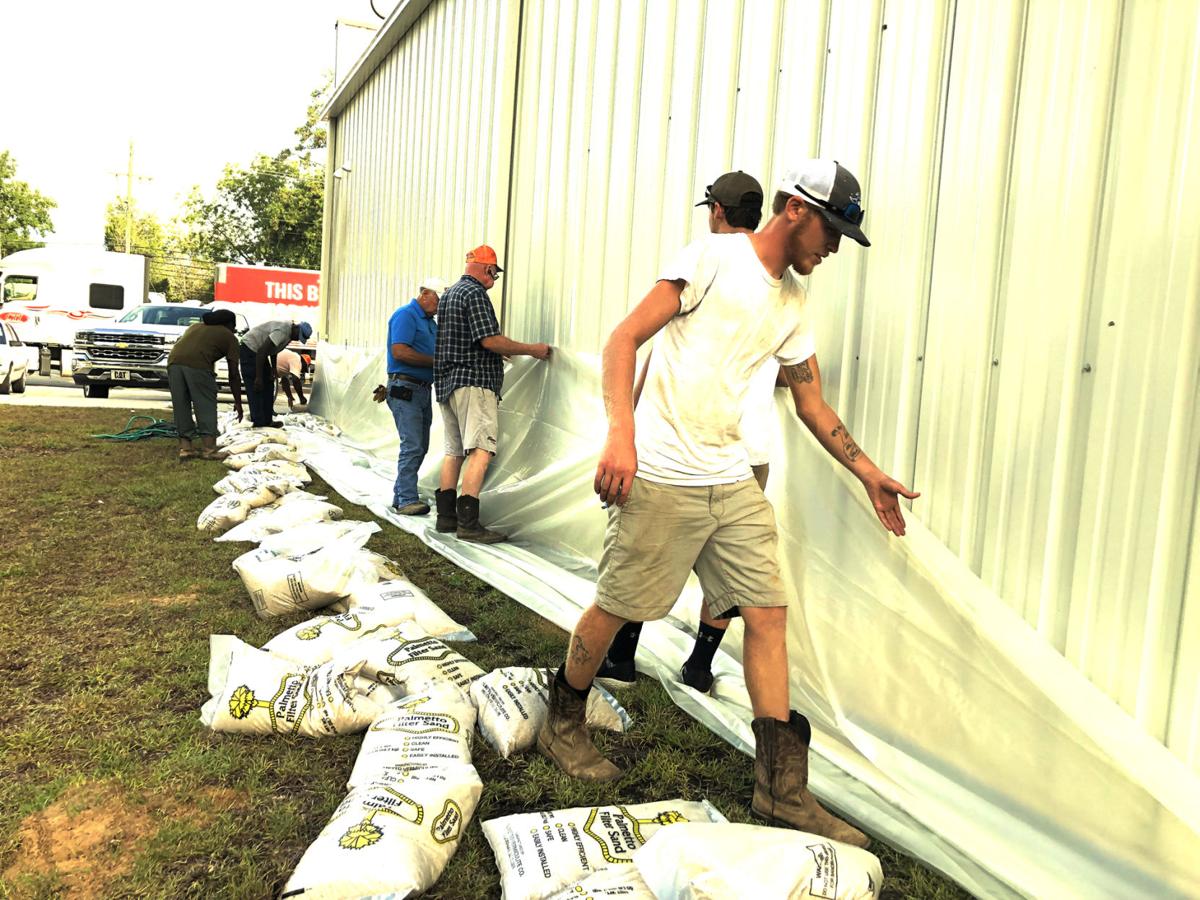 NICHOLS, S.C. – It was a quiet Wednesday morning in Nichols. A few residents were making stops at the local Dollar General and Sunny Mart stores while local officials gathered for meetings at the Emergency Operations Center in preparation for Hurricane Dorian.
The area is expecting wind and rain as the hurricane passes along Thursday for an area expecting to be impacted by a third hurricane in four years. However, some people aren't expecting the mass evacuations from the town this time around.
In June, Mayor Lawson Battle and the community welcomed Gov. Henry McMaster as part of a state-wide effort to clean up debris and maintain the drainage system. More than 300 volunteers joined the South Carolina Floodwater Commission in bringing resources to help clean ditches and make repairs to the drainage system around Nichols.
Battle said the clean-up efforts have been happening in town for several weeks to alleviate the flooding issues.
Over at Dollar General, Gaster's Grading Co. Inc. out of Johnsonville was busy surrounding the building with sandbags.
Gene Floyd traveled from Baltimore to visit his brother and has been monitoring the storm all week.
"I probably will leave tomorrow or tonight sometime going back," he said. "My brother lives right outside of Nichols. His power was out about three days during Hurricane Florence, but he made it all right."
Floyd said he didn't expect much from the storm and wasn't worried about traveling back home.
"I've done it before in a snow storm," he said. "We just pulled over and stayed at a hotel. Once it hit the land, it slowed down. If there isn't a water surge, I'm not too worried. You can't be hard-headed. You have to use common sense, too."
You learn not to sit around and wait, Battle said.
"You have to get the ball rolling as quick as you can," he said. "It's a lot of work to be done, but we have got a lot done. This is a project that will be ongoing. We're not just doing it today."
Be the first to know
Get local news delivered to your inbox!