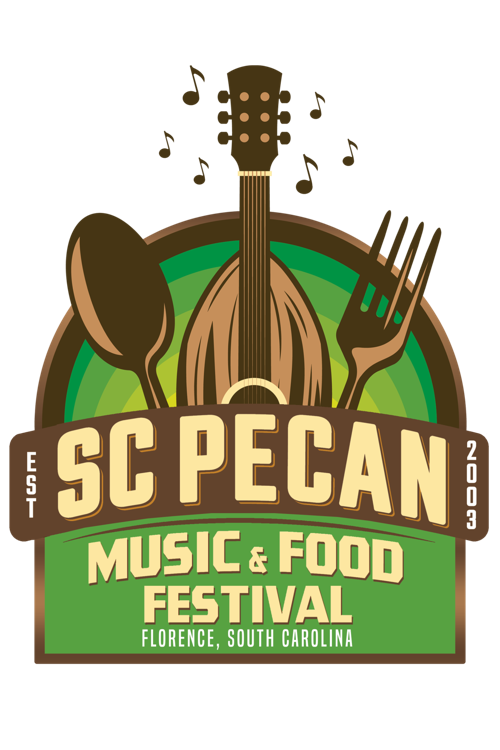 FLORENCE, S.C. — The South Carolina Pecan Festival will continue this fall with a new name, the S.C. Pecan Music & Food Festival.
The 17th annual event will return on Saturday, Nov. 6,  to downtown Florence, with COVID-19 safety measures in place.
The change comes after the 2020 event was canceled last July because of the COVID-19 pandemic.
"The S.C. Pecan Festival is a Florence, Pee Dee Region and South Carolina mainstay," said George Jebaily, the festival chairman. "Over the past few years, the festival has seen significant evolution with the tremendous growth and support from the community of devotees who mark the first Saturday in November as 'Pecan Saturday' every year.
"In that spirit, we are thrilled to debut the new look and name for downtown Florence's longest-running event, the S.C. Pecan Music & Food Festival."
In the coming months, headline bands for this year's event, protocols and procedures related to COVID-19, attractions and more will be announced.
The South Carolina Pecan Festival began in 2004 as a way to bring people to downtown Florence, bring the community together and give local vendors a place to showcase their talent and goods, according to the festival's Facebook page.
It has grown to one of the largest festivals in the Pee Dee.
All of the festival favorites will return including the popular Kids Fun Zone, eight stages of live entertainment, art and culinary competitions, plenty of vendors, amusement rides, Run and Bike Like a Nut and much more.
The S.C. Pecan Music & Food Festival will launch its new website, scpecanfestival.com, on March 9 and will announce its musical lineup for 2021 on June 1.
Visitors can also expect a user-friendly web app experience on festival day.
Admission for the S.C. Pecan Music & Food Festival is free.
The vendor application period is now open for the festival. Food, arts and crafts and retail vendors can apply at scpecanfestival.com and pay their fees for 2021 online. Some vendor policies have changed. Vendors will be asked to sign a COVID-19 policy acknowledgement as part of their application.
The deadline for vendor application without a late fee is Aug. 31.
The SC Pecan Music & Food Festival is a program of Florence Downtown Development Corp., a 501(c)(3) organization whose mission is to revitalize and restore civic pride in downtown Florence through implementation of projects and initiatives guided by a downtown master plan strategy.