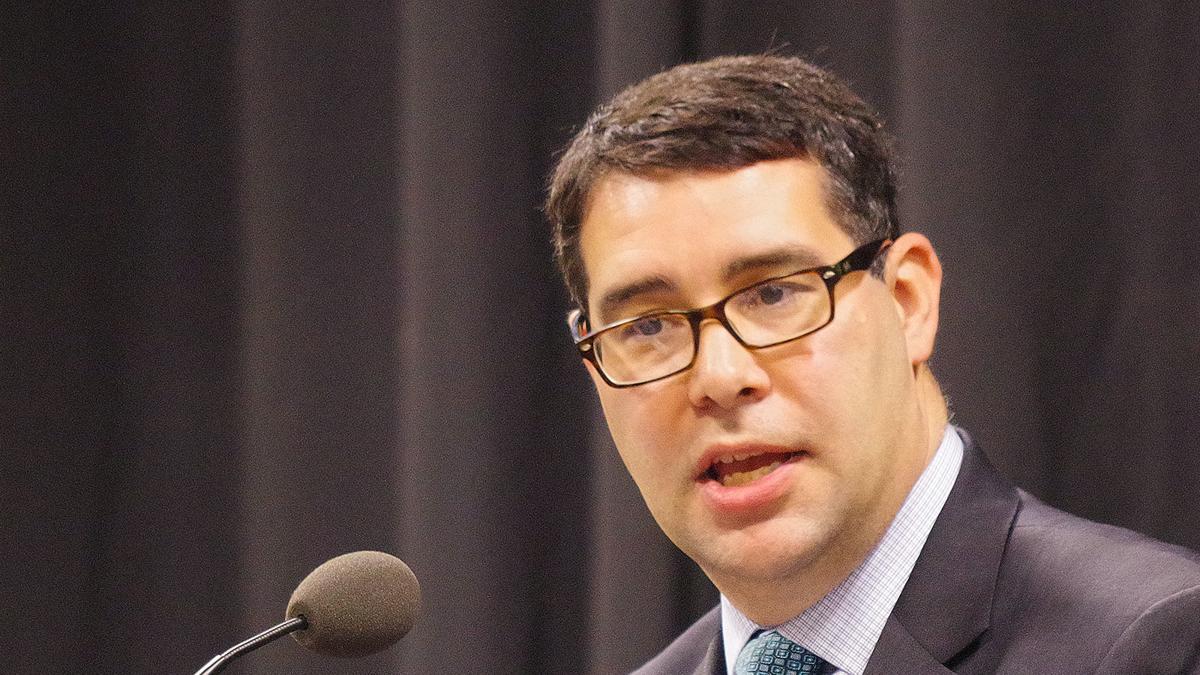 FLORENCE, S.C. — The 2019 Business Person of the Year will be revealed and Florence Mayor Stephen Wukela will speak about the state of the city of Florence and its current growth plans at the Greater Florence Chamber of Commerce Fall Membership Luncheon on Thursday at the Florence Center.
The Business Person of the Year award is presented to a successful business person with a record of responsibility toward employees, customers and members of the greater Florence community, chamber President Mike Miller said.
Wukela promises to give chamber members a glimpse of what they might experience in the not-so-distant future, Miller said.
"With all that has happened in the last six or seven years and the pace at which the changes are now springing up, Florence seems to be positioned well for quicker development in downtown, surrounding community centers and the Florence Center hospitality and shopping area," Miller said.
"Mayor Wukela will also touch on what is spurring the continued expansions."
Last year's recipient of the Business Person of the Year award was Schipp Johnston, the owner of Crown Beverages in Florence. The award is sponsored each year by Wells Fargo and presented at the Chambers Fall Membership Luncheon. Robert Sasser, the managing director at Wells Fargo, is expected to present the award.
To be eligible for the Business Person of the Year Award, the person must be a business member of the Greater Florence Chamber of Commerce and be associated with a sole proprietorship, partnership, corporation or professional practice in the Florence area. Elected officials and employees of government or not-for-profit organizations are ineligible unless they are also involved in business and meet all other eligibility requirements.
The Chamber Membership Luncheon will start at noon. Doors will open at 11:30 a.m. People from area businesses and the general public are invited to attend. Tickets cost $30 for chamber members and $40 for nonmembers. To register and buy tickets, call the Chamber at 843-665-0515 or visit flochamber.com/events. Seating is limited to 500 people. The event is expected to be a sellout.
Be the first to know
Get local news delivered to your inbox!