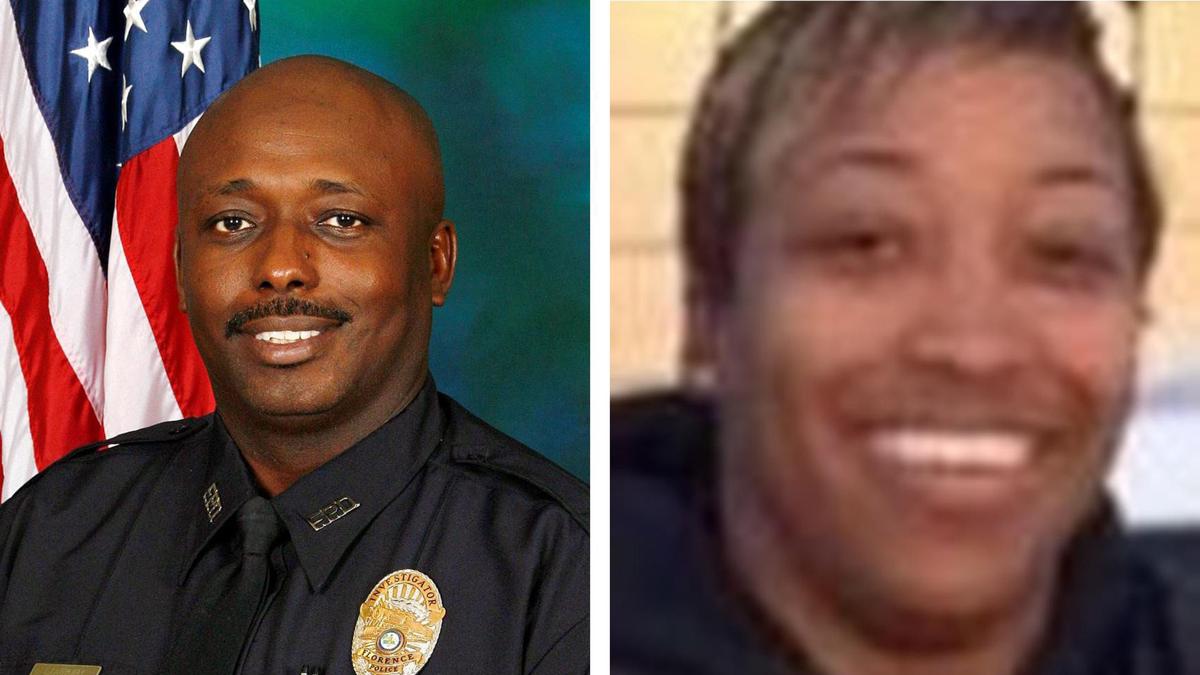 FLORENCE, S.C. – S.C. Gov. Henry McMaster is expected to speak Thursday evening at a remembrance ceremony in honor of fallen law enforcement officers Terrence Carraway and Farrah Turner.
The ceremony is scheduled for 6 p.m. Thursday at the Francis Marion University Performing Arts Center.
The ceremony will feature a candlelight vigil in honor of Carraway, a Florence police sergeant, and Turner, a Florence County Sheriff's investigator.
Carraway and Turner were the two officers who died following a shooting on Oct. 3, 2018.
On Oct. 3, 2018, a team of investigators from the Florence County Sheriff's Department went to a home located on Ashton Drive to serve a search warrant related to allegations of criminal sexual conduct. That team included turner, an investigator with the Florence County Sheriff's Office.
Turner was among the first hit by bullets.
She died on Oct. 22 after nearly three weeks of fighting for her life following the shooting.
Carraway, a sergeant with the Florence Police Department, was one of the officers who responded to the call of shots fired. Carraway was on his way home to Darlington when he heard the call. He died on Oct. 3.
Five other officers, Florence County Sheriff's Deputies Arie Davis and Sarah Miller and Florence Police officers Scott Williamson, Brian Hart and Travis Scott, also were shot on Oct. 3.
McMaster is expected to be the keynote speaker at the ceremony. McMaster, whose parents are from Florence, was elected to a full-term as governor in 2018. He was elevated to the position of governor after Nikki Haley resigned to become the U.S. ambassador to the United Nations in early 2017.
The Florence County Council is also expected to present a proclamation declaring Oct. 3 as Heroes Day in Florence County to Turner's mother, Katie Godwin, and interim Florence County Sheriff William C. "Billy" Barnes at the ceremony. The council unanimously approved the proclamation at its September meeting, which was held in Turner's hometown of Lake City.
Florence Mayor Pro Tempore Frank J. "Buddy" Brand II is expected to present a city proclamation to Carraway's widow, Allison, and Florence Police Chief Allen Heidler.
The ceremony also will feature music by Farrah Turner's Mass Choir, opening remarks by 12th Judicial Circuit Solicitor E.L. "Ed" Clements III and closing remarks by Florence County Council Chairman Waymon Mumford.
Clements' office is organizing the ceremony.
Mumford is also a former chief of police for the city.
Rev. Dr. Cecil Bromell will provide the invocation. The colors will be posted by the South Carolina Highway Patrol Honor Guard.
The Francis Marion University Performing Arts Center located at 201 S. Dargan St. in downtown Florence.
Be the first to know
Get local news delivered to your inbox!