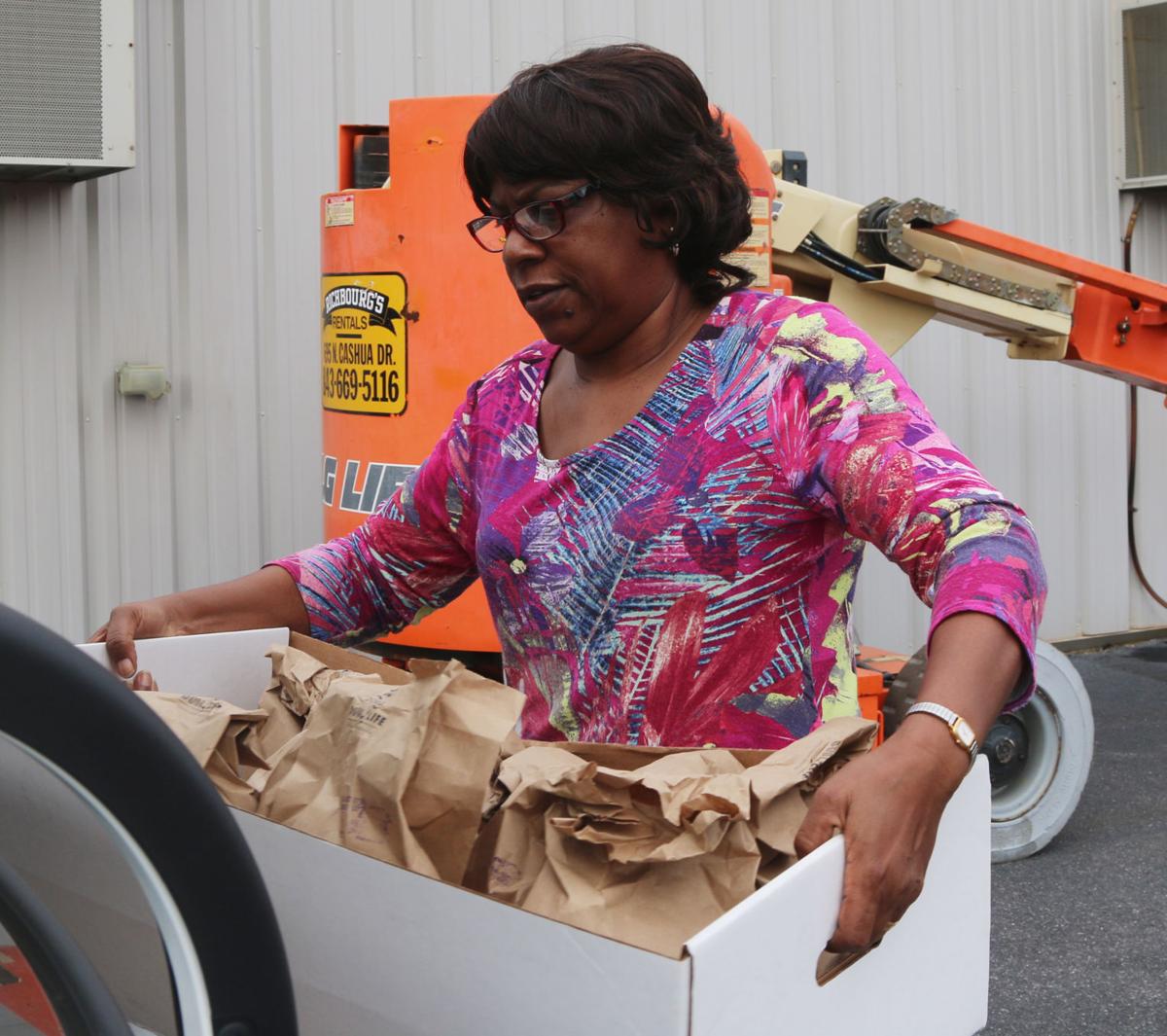 FLORENCE, S.C. – Derman Hodge, a volunteer with Help 4 Kids, delivers food to children who might otherwise go hungry on the weekends. Two students once ran after him to hug his legs in thanks.
"When you see that, it will make the tears fall," Hodge said.
Help 4 Kids, a nonprofit organization, sends bags of food home with students in Florence County who are identified as "food insecure" on weekends.
Help 4 Kids will emphasize the hunger needs in the area today through Jan. 21 during Childhood Hunger Rally Week. During the awareness week, Help 4 Kids will collect Vienna sausages at locations throughout Florence County.
Collection sites are all KJs grocery stores, First Citizens Banks and First Reliance Banks in the county. Help 4 Kids also encourages churches to get involved by collecting Vienna sausages. The organization is naming Jan. 21 "Rally Sunday" and encouraging churches to collect donations.
Diane Welsh, president of Help 4 Kids, said there are more than 8,000 hungry children in Florence County.
Joyce Linton, a weekly volunteer with Help 4 Kids, said some people are aware of hunger needs in developing countries, yet they are unaware of the hunger needs in their own county. When she learned about the hunger statistics, she had to help.
"When you hear how these children need it, what else can you do?" Linton asked. "We might think it's not a lot, but it's a lot for them."
Two cans of Vienna sausages, along with other easily prepared items, are packed in each bag. The organization feeds approximately 2,000 students every weekend.
"You are loved" is stamped on each bag. Even if volunteers never meet the children who receive food, Welsh said, the stamp communicates the love that volunteers have for children.
Linton said children need to know that others care. She said children cannot learn easily on Monday morning if they go to school with grumbling stomachs. When they know others are actively helping, she said their actions will reflect their gratitude.
"One or two of these children will help somebody else," Linton said.
Linton said she encourages people to contribute to Help 4 Kids throughout the year, even after the last bin of Vienna sausages is picked up for the widespread food drive.
Businesses and individuals can hold food drives, make monetary donations or volunteer their time to pack bags.
Welsh said the rally week not only helps combat hunger but creates an opportunity for the county to share in the Help 4 Kids mission. Since the organization began in 2013, Welsh said individuals with a variety of talents have united to help children in Florence County. Time and talent are a necessary part of ensuring 2,000 children are fed each weekend. For example, Hodge is a consistent volunteer in the Help 4 Kids warehouse, putting his background in management to use.
Help 4 Kids receives no federal or state funding. It operates through volunteer work and funding from grants, individuals, churches and food drives.