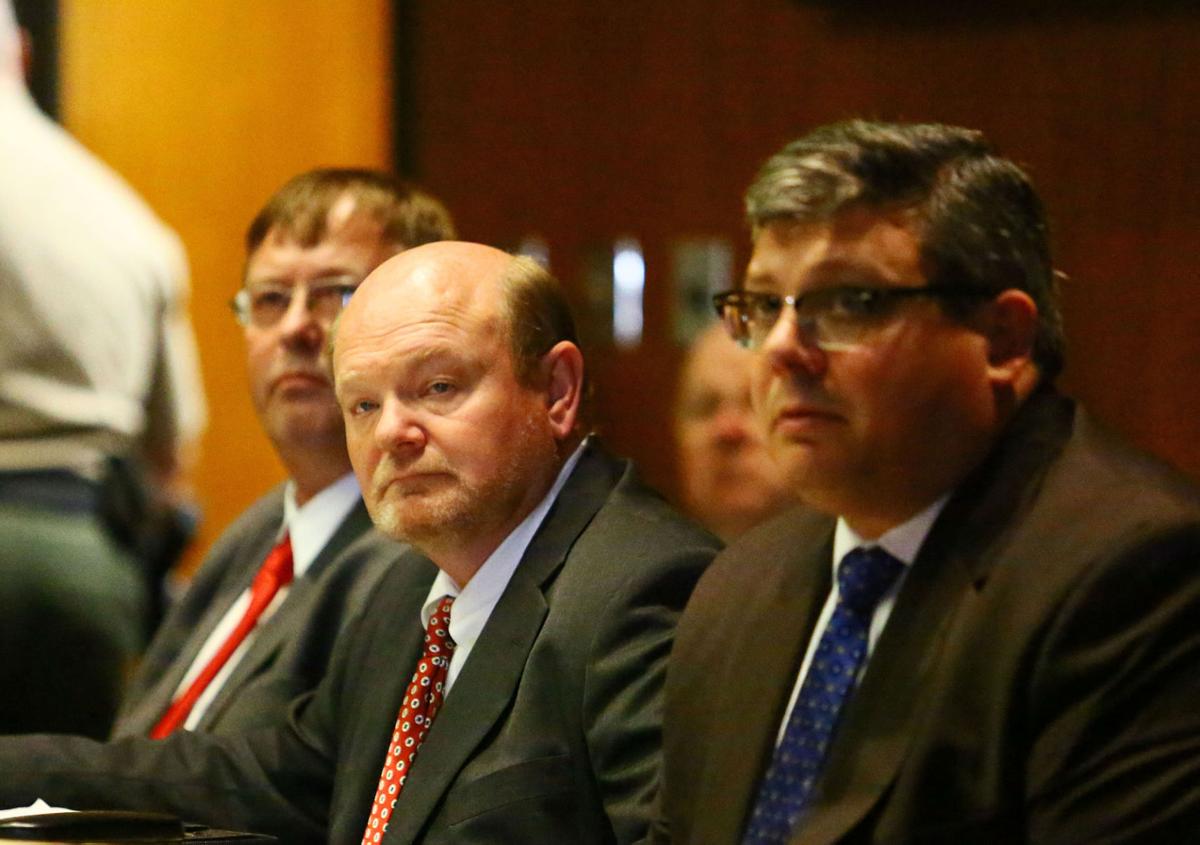 FLORENCE, S.C. – A trial involving the two pilots arrested by Florence County deputies for flying a helicopter allegedly owned by the sheriff's office began Monday.
Dusan Fridl and Hemming Hemmingsen were indicted in April on felony charges for unlawful entry of an aircraft that was allegedly owned by the Florence County Sheriff's Office at the time of the incident.
The Lake City pilots were arrested after flying the Bell OH58A helicopter, now known as Raptor 2, on April 6 without permission from the FCSO.
Fridl and Hemmingsen pleaded not guilty to the charges, and previous motions to dismiss the charges were turned down by the court.
The pilots maintain they were authorized to fly the aircraft for preventative maintenance purposes and that the machine was not officially signed into ownership of the FCSO until April 7. The defense says the Lake City Police Department had ownership of the helicopter at the time of flight.
Attorney Rick Hoefer, the state's representative, said Monday during his opening statement that "the defendants think they were entitled to going into the aircraft, using it and removing equipment from it."
Hoefer called two witnesses to the stand: Lake City Administrator Shawn Bell and former Lake City Police Chief Jodi Cooper.
Bell said after Fridl and Hemmingsen's first maintenance flight in January 2015, he told the pilots not to fly it again for liability and insurance reasons.
Cooper said he was aware that Bell had wanted the aircraft grounded for insurance reasons, but to his understanding, it was allowed to be taken up for preventative maintenance purposes.
Fridl and Hemmingsen operated under the jurisdiction of the LCPD and worked for the Lake City Municipal Airport. Fridl is the chairman of the airport's commission and, according to Cooper, played a major role in Lake City's acquisition of the helicopter.
The pilots helped LCPD acquire the helicopter through the Department of Defense's military surplus 1033 program.
Patrick McLaughlin, defense attorney for Fridl and Hemmingsen, said previously that the FCSO did not like the idea of a competing air unit and that pressure was applied to LCPD to give up their helicopter.
"The burden of proof is on them (the state)," McLaughlin told jurors Monday. "The defendants are not on trial, the state is."
Circuit Court Judge Thomas Russo presided over the proceedings. The trial went into recess at 4:30 p.m. and will continue 9:30 a.m. Tuesday.
If convicted, Fridl and Hemmingsen could face sentences up to 10 years.
Be the first to know
Get local news delivered to your inbox!