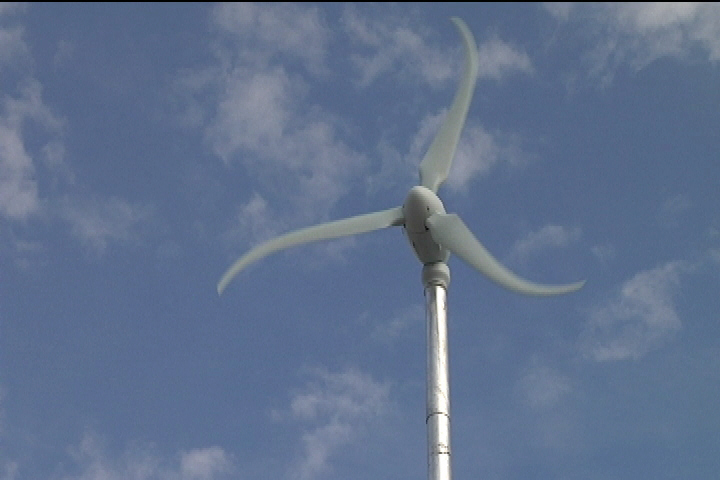 NORTH MYRTLE BEACH, SC - North Myrtle Beach adds two new wind turbines to it's ocean front as the area looks to continue research on the alternative energy source.
Workers put one of the turbines up at the 1st Avenue South street end Tuesday, and will put another in the Burgess Coastal Preserve.
The devices won't generate a huge amount of power but they will continue to develop research for on wind energy possibilities off the Grand Strand.
The city welcomed its first turbine to the coast in 2010. Now the North Strand Coastal Wind Team, with help from the city and chamber of commerce, is adding to the collection.
"Every long journey starts with a first step. I think this is one of the first steps we do here," Antonel Neculai with the chamber of commerce said as he checked out the turbine.
Monroe Baldwin with the NSCWT explained how the turbine creates energy and uses it to power a restroom and nearby concession stand and, at times, it pushes power back into the grid.
"The more we learn about it the better," Neculai said.
Baldwin believes North Myrtle Beach is a leading spot to research and produce wind energy.
The turbines will collect and transmit data to local researchers.
The end goal is to see if this area has off-shore wind harvesting potential.
"North Myrtle Beach wants to be in the position where we are giving demonstrations and setting an example for the wind industry as a whole across South Carolina," Baldwin said.
The wind team hasn't heard any backlash about the turbines along the coastline. Baldwin said surveys, conducted by the chamber, show more then 85 percent of respondents support the research.
"One of the benefits of setting up turbines along the ocean front is it acclimates the community to be prepared for seeing turbines out on the horizon," Baldwin said.
It's the off-shore development that would bring the money. Baldwin said there would be limited environmental impact to bring cables ashore and the area has a strong power grid that could handle it.
The need for service workers on the turbines could also add jobs and businesses.
For now the city is just testing the winds from the shore, hoping for a later windfall for the economy and the environment.