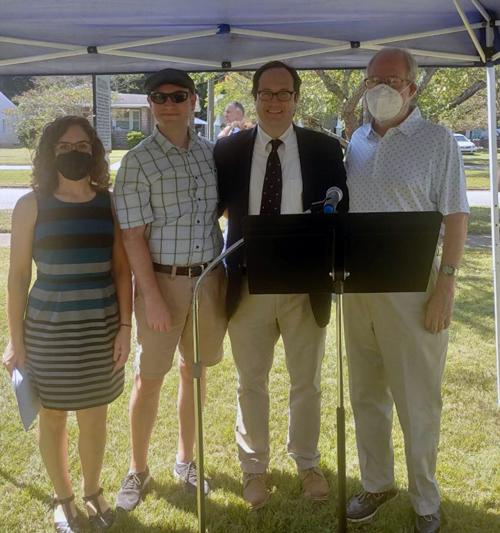 FLORENCE, S.C. − Florence's newest historical marker has officially been unveiled.
The Beth Israel Congregation held a ceremony Sunday afternoon to celebrate the location of the historical marker at the synagogue serving Florence and the surrounding areas.
The history of Jews in Florence goes back to the beginnings of the city in the 1850s.
The Jewish community first organized as the Florence Hebrew Benevolent Association in 1887 and merged with the Beth Israel Congregation – founded in 1912 – in 1922.
The first synagogue was finished in 1949.
Speaking at the ceremony were Rabbi Leah Doberne-Schor, Larry Falck, Barnett Greenberg and Dr. Alex Cohen.