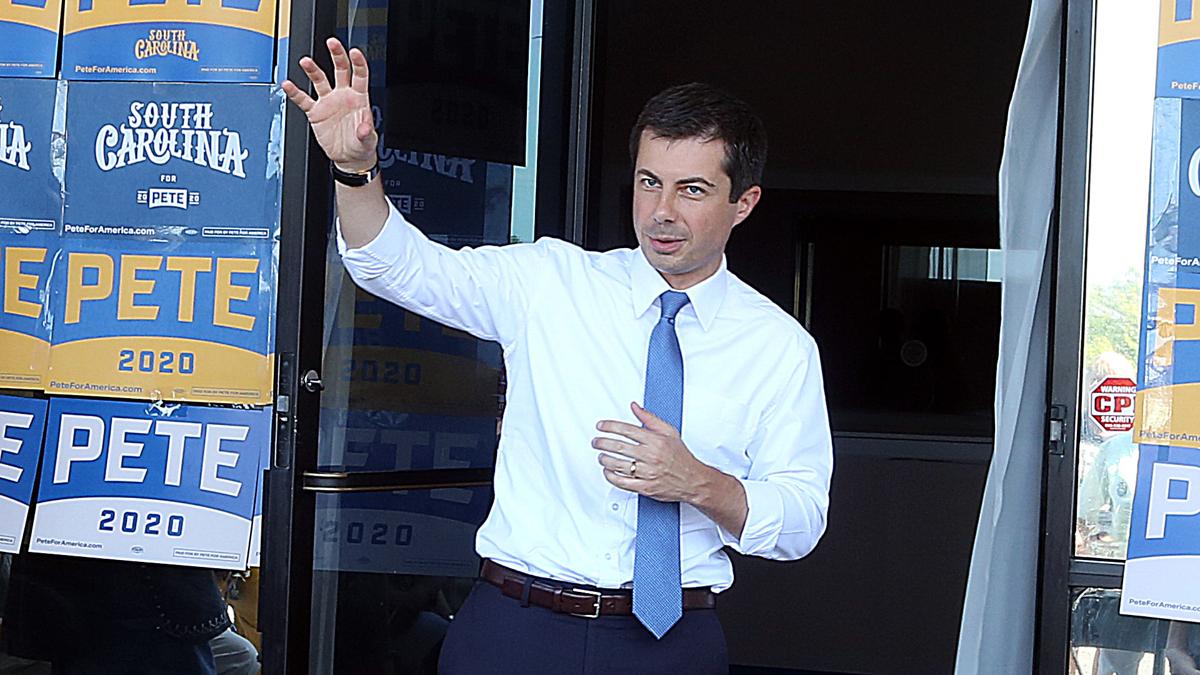 FLORENCE, S.C. – Mayor Pete Buttigieg became the latest potential Democratic nominee to visit the Pee Dee region Tuesday morning when he paid a visit to a newly opened campaign field office in Florence.
The campaign office is in the Cashua Commons shopping center at the corner of North Cashua and Darlington Streets. The shopping center is also home to a Food Lion.
Buttigieg spoke for around six minutes at the opening.
He started by speaking about the importance of understanding the impact that policies and actions taken in Washington have upon everyday Americans.
"There are just stories ringing in my ears, most of all the ones from children on the trail not yet old enough to vote who see more clearly than a lot of us who are in the middle of the political process do how these things trickle down to an everyday effect," Buttigieg said.
Buttigieg told a story of a 13-year-old child who asked him what he was going to do to ensure the safety of schools in an era of gun violence. He also told about a 12-year-old girl who asked about being able to continue to receive diabetes treatments.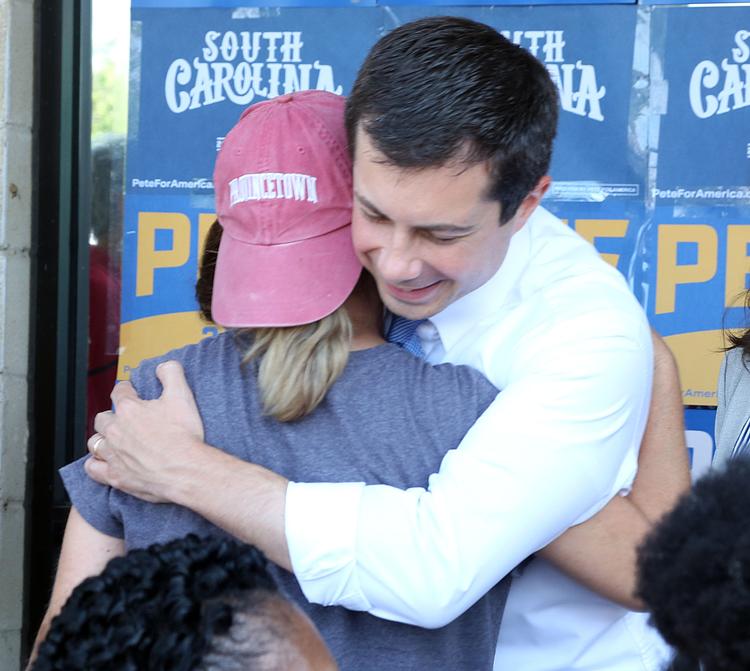 "All politics is not only local, it is personal for somebody," he said. "That has to be the absolute center of our campaign. All of these big things that are going on around the world and around the country, playing out on television and at the debates, they matter because of how the cash out in our everyday lives."
The next election, Buttigieg said, offers the opportunity to make the impact of policies better in everyday lives. As challenging as the moment is, he continued, hope, now out of style in politics, can be brought back.
"I'm here to say that being part of this process is an expression of hope," Buttigieg said. "Getting an office open. Getting it squared away when the power's not even on. Volunteering to get the place ready is an act of hope. Showing up on a warm day when there are a lot of things you can do and places you can be is an act of hope. Running for office and voting for somebody who is is an act of hope."
The Florence office's power had not yet been turned on. This line drew laughter from those attending the opening.
The high for Tuesday was 97.
Buttigieg said he was hopeful that the future of the country would change in 2020 and he could look back upon it years later. He said he hoped that he could look back and celebrate with the children who are too young to vote now when they're eligible to vote about the changes made after 2020.
"We took the steps needed so that race was not a barrier to well-being in this nation," Buttigieg said. "We took the steps needed so that climate was not going to be a constraint on the possibilities of a new generation. That we had the courage to take the steps so that gun violence isn't terrorizing our country anymore."
He ended his speech by asking two questions of those attending the opening: Could he count on those attending to spread hope around the community and around the country and for those attending to see past the reality show of the Trump presidency and change the channel?
Both of these questions drew applause and "yesses" from those attending.
"I'm already proud of what is being built in this place," he said. "And we are going to be so proud of what we achieve together if we keep on this path."
Buttigieg was one of four Democratic candidates to speak at the Galivants Ferry Stump Monday and was scheduled to spend all day Monday and half of Tuesday campaigning in the Palmetto State before appearing at a Louisville, Ky. event Tuesday evening.
The Republican National Committee issued a statement on Buttigieg's tour of the Palmetto State.
"More jobs, low unemployment rates, and strong economic growth - these are things that Pete Buttigieg won't be talking about today in South Carolina," spokesman Joe Jackson said. "With no accomplishments as mayor, you will find him campaigning on an extreme agenda that would institute a government takeover of health care, eliminate all fossil fuels and would destroy our booming economy."
He announced his candidacy for president on April 14.
Buttigieg was elected as South Bend mayor in 2011 and re-elected in 2015. Buttigieg also served as an intelligence officer in the Navy Reserve from 2009 to 2017 during which he became a lieutenant and deployed to Afghanistan in 2014. He also served as a consultant from 2009 to 2013.
During his second term as mayor, Buttigieg revealed that he is gay. When he announced for president became the first openly gay Democratic candidate to run for president.
Get local news delivered to your inbox!
Subscribe to our Daily Headlines newsletter.