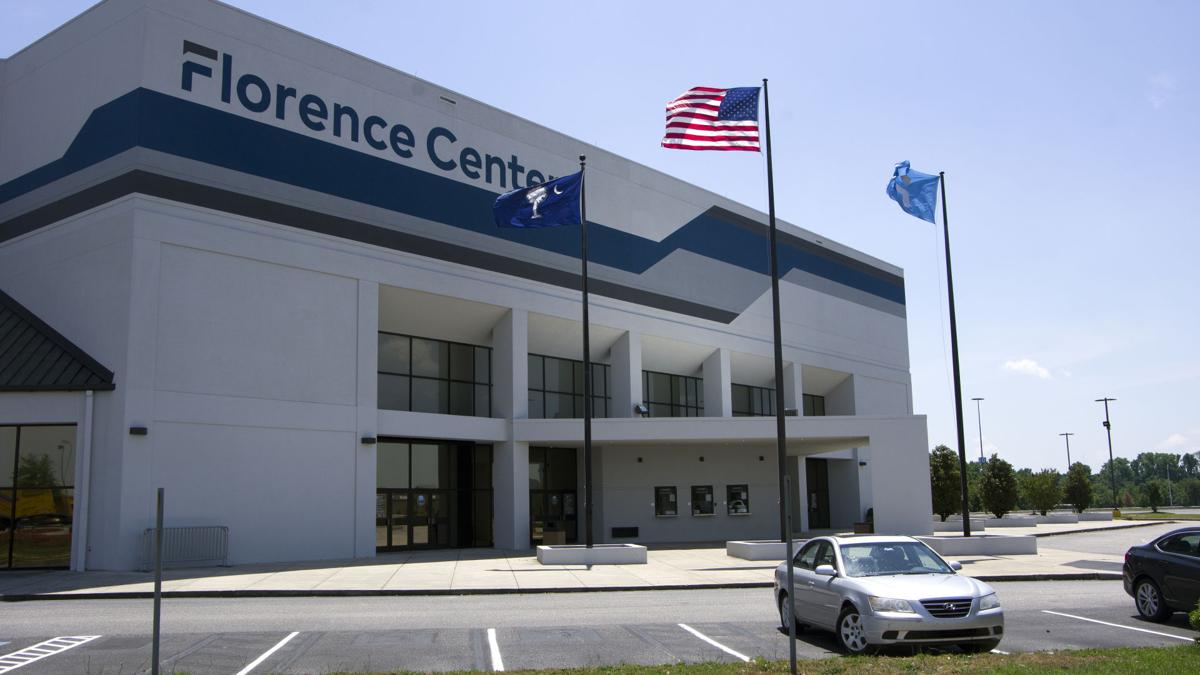 FLORENCE, S.C. – The Greater Florence Chamber of Commerce will host its annual Community Outlook luncheon on Aug. 27 at the Florence Center.
Florence Chamber President Mike Miller said normally the chamber holds the Community Outlook luncheon in April and its Membership Luncheon in the fall, with 500-plus business and community leaders in attendance.
"The Annual Community Outlook Luncheon was postponed back in April and ultimately was rescheduled for Aug. 27," Miller said.
"While the typical purpose for our annual luncheons are for local business and community leaders to share friendship and conversation time before hearing from a special keynote speaker and then witness and recognize awards recipients," Miller said, "this event is more centered on small table conversation, hearing remarks by the SC commissioner of agriculture, Hugh Weathers, and the announcement of two important community awards."
Weathers will talk about Pee Dee-specific agriculture information and how it plays with the overall agriculture system and the economy in South Carolina. He will also touch on how COVID19 has impacted the Ag business. Henry Swink will introduce Weathers.
Two big awards will be presented, Miller said. Presented will be the annual Small Businessperson of the Year Award, sponsored by Dedicated Community Bank, and the first ever Public Servant of the Year recipient, sponsored by Francis Marion University.
Jim Ivey, the president and CEO of Dedicated Community Bank, will present the Small Businessperson of the Year Award, and FMU President Fred Carter will announce the Public Servant of the Year recipient.
Also, the Chamber Ambassador of the Year and the Leadership Florence Outstanding Participant will be recognized. These two awards have already been presented.
"We would normally have about 500-plus in attendance but knew we would not be able to handle that large of a crowd this time," Miller said.
He said they did asked for a small exemption over the 250 maximum gathering allowed by the governor's executive orders.
"We were thinking maybe 270-280 but were approved for 360 due to the setup and process the Florence Center proposed for safely handling serving the crowd," Miller said.
He said while they did ask for and were granted an exemption, they decided to limit the number attending to 275. The event is already sold out.
"We have had smaller gatherings," Miller said "The smaller gatherings are easier to pull off with social distancing."
Miller said they will comply with social distancing and appropriate food service guidelines. Entrances and exits also will be managed.
Miller said the chamber is trying to get back to "somewhat of a normal."
"We don't want to push the community any more than they are ready for," Miller said.
He said this will be the first indoor event since March for the Florence Center.
"We are super excited to be able to hold an event inside with people," said Paul Beard, Florence Center General Manager.
He said they have held graduation exercises this summer and a carnival outside, but this will be the first inside event since the coronavirus hit.
He said the chamber does a great job putting an event together and has worked diligently with his staff to put together a safe plan for hosting this event.
Beard said temperatures will be taken and masks required at the door, as well as other precautions.
Safety measures have been put in place for serving the meal such as no salt and pepper shakers on the table, no bread basket or tea pitcher, Beard said. Items will be placed at each individual setting. He said tables will be placed six feet apart in the ballroom, which would normally hold 600 people.
Beard said the summer has been "absolutely depressing." He said he has been in the entertainment business all of his life, and he is 65 years old and never fathomed anything like this.
"We are so tickled to have this event," he said.
Beard said other events are on the books for September and October.
Miller said the Chamber Membership Luncheon is set for Dec. 1.
The doors will open at 11:30 a.m. on Aug. 27 and the program will start at noon.