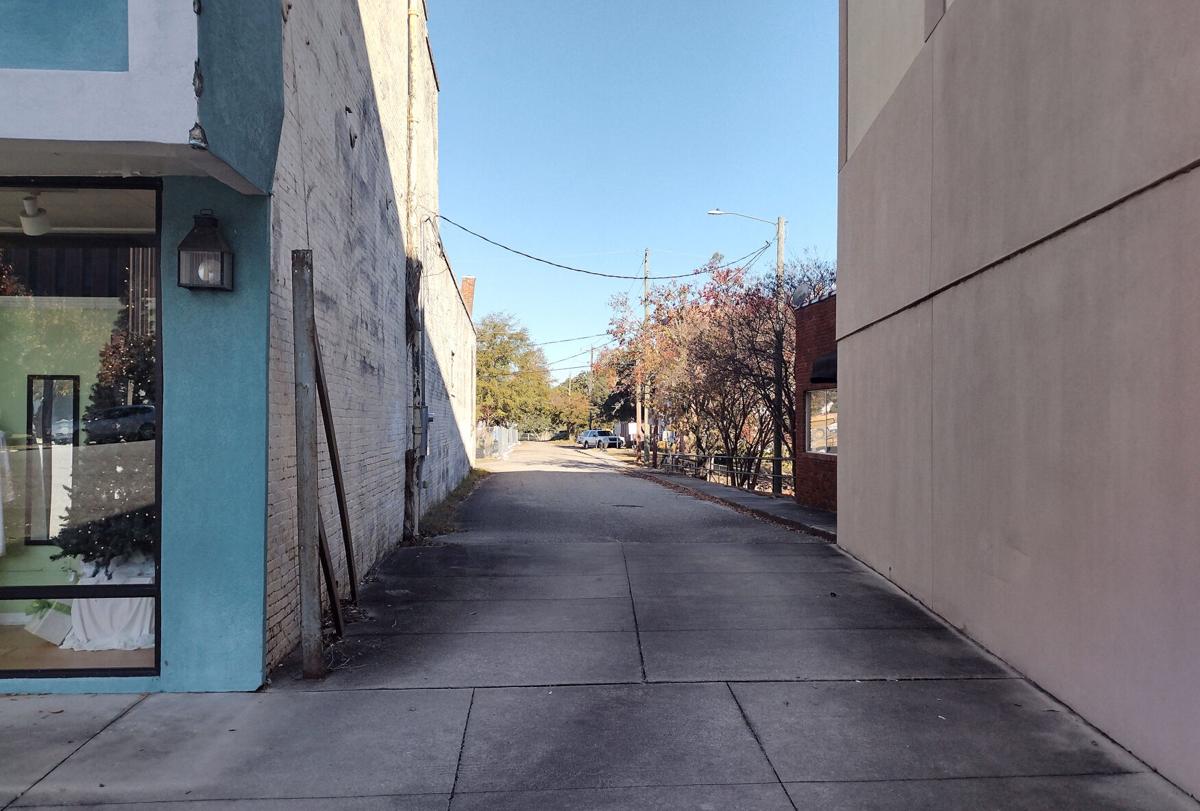 DARLINGTON, S.C. — Things are looking up for the city of Darlington and its downtown area.
Beyond millions in private investment made by Genesis Healthcare, a $3.2 million influx from the County Museum expansion, and the $17 million new courthouse, the city has been awarded a $750,000 community development block grant for a downtown streetscape project.
"A downtown streetscape project is a natural extension of all that growth," said Lisa Bailey, director of economic development and planning and executive director for the Darlington Downtown Revitalization Association. "The improvements will also attract new businesses to vacant properties in the area and new customers to existing businesses."
And the grant's value to the city is a bit more than the check.
"It is $750,000 and the county is paying for the match. It's like an $825,000 grant really," Bailey said
"We are going to be doing a lot of downtown streetscaping," Bailey said.
Plans call for a variety of improvements, all aimed to making downtown a place in which visitors will spend more time.
The city will repave Carnegie parking lot, add sidewalks and benches at Orange and Main streets and turn Hewitt Alley between Merle Norman and the Carolina Bank Building into a pedestrian gathering place by repaving it and adding light and benches.
The area is also ripe for murals or posters that delve into the city's history, Bailey said.
Work will also start on a section of walking trail that will run from City Lane to the back of the library and, in the future, to Williamson Park
"The garden club has already put some money into the area with the pollinator garden," Bailey said. "It is old railway property so it'll be like the rail trail in Florence.
The parking lot at Ward and Russell streets will be repaved and reconfigured and have a sidewalk added to it.
The parking lot at South Main by the Darlington News & Press building will be repaved and get benches, trash receptacles and landscaping, she said.
"We're basically just making a lot of amenities downtown so that when people come to see the new courthouse or the new museum to go to Genesis they want to stay," Bailey said.
"We're lucky we're the county seat and to have this kind of investment and there's no reason not to capitalize on it with a project like this," Bailey said.
"A grant of this magnitude could easily jump start the turning point for downtown Darlington, providing economic stability and growth, a sense of pride for citizens and a renewed hope for the future while also fostering much needed unity in our community," said Angie Stone Godbold, who represents Darlington County Council District 1.
The first major restoration of downtown streetscape occurred in the 1990s when the city worked to get the parking lots paved and the utilities put underground. In 2005-2009, the city had a large public-private partnership project that saved 25 percent of the historic downtown from condemnation and created retail spaces and apartments. In 2015-2016, the city developed a beautification plan for downtown to update signage and landscaping, which will be referenced for design elements in all aspects of this project.
Additionally, a $5,000 grant from the Duke Energy Foundation will go toward city beautification efforts, installing 10 more large ceramic pots along Cashua Street.
"We appreciate Darlington County Council for coming together with us on this project, leveraging the investment they are making to create a greater impact," said Mayor Curtis Boyd. "This is what public service is about, coming together to make big things happen for our small town."