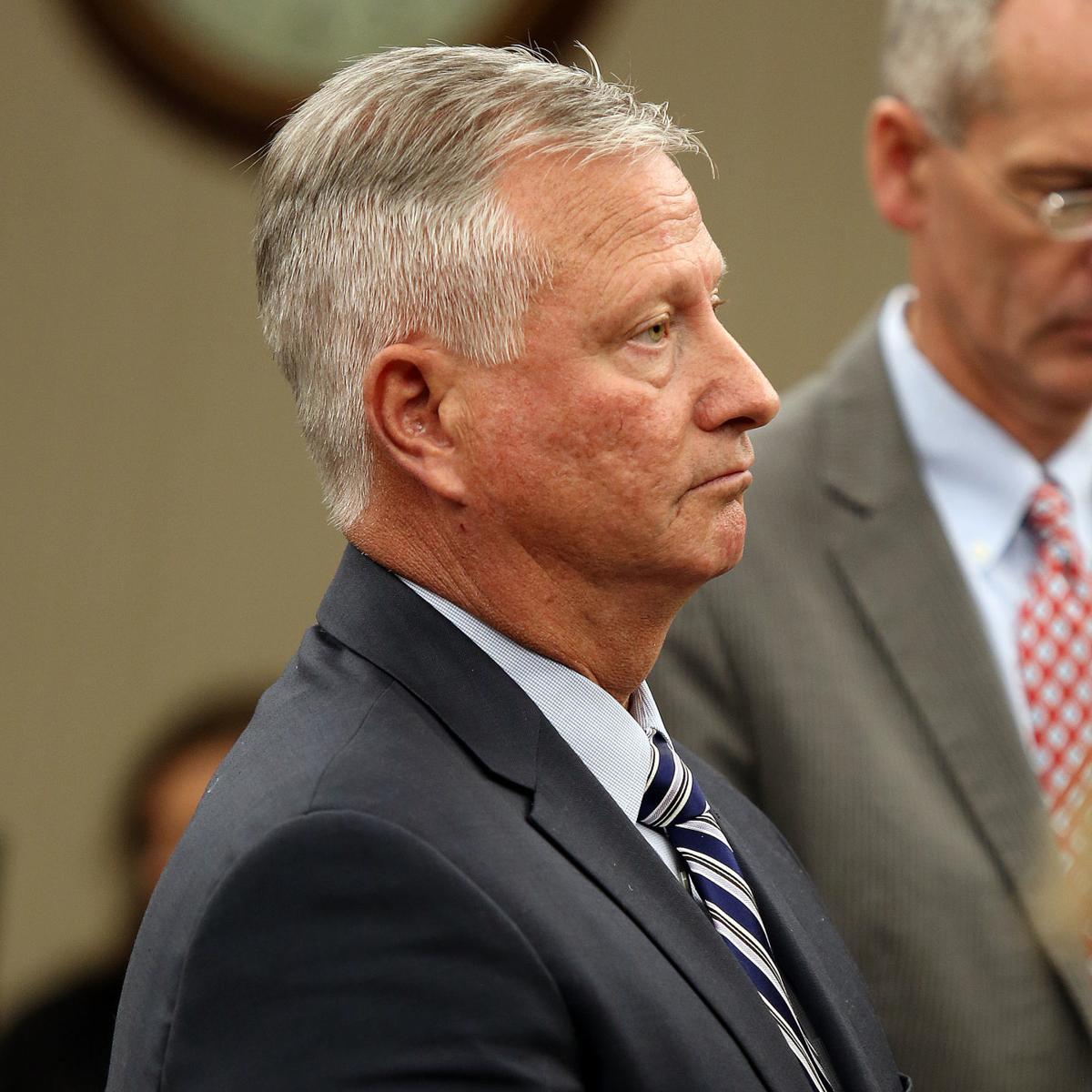 FLORENCE, S.C. — Former Florence County Sheriff Kenney Boone was arrested at his home Monday evening and charged with criminal domestic violence in the first degree.
He also was charged with a probation violation and was taken to the Darlington County Detention Center. He was charged by the State Law Enforcement Division (SLED). The charges are posted on the Darlington County Detention Center website.
SLED was asked by the Florence County Sheriff's Office to assist in dealing with an incident involving Boone, according to Tommy Crosby, SLED's public information officer.
"More information will be released when it becomes available," Crosby said in an email.
The arrest comes less than four weeks after Boone, 54, pleaded guilty to embezzlement and misconduct charges and was sentenced to five years on probation.
Criminal domestic violence in the first degree is a felony that carries a penalty of up to 10 years in prison. If a person is found to have violated probation, he or she can be sentenced up to the amount of time that was suspended. In Boone's case, that would five years.
On Jan. 8, Boone pleaded guilty to charges of embezzlement of less than $17,000 and misconduct in office before Judge William A. McKinnon in Sumter.
The sentence was suspended by McKinnon to five years' probation with the possibility of removal of probation after 18 months if Boone pays back the money he owes.
McKinnon ordered mandatory substance abuse screening and mental health counseling. Boone also got credit for one day served in jail.
Gov. Henry McMaster issued an executive order on Jan. 8 declaring that the office of sheriff is vacant, that the office will be filled in the 2020 general election, and that interim Sheriff William C. "Billy" Barnes will fill the role until the election.