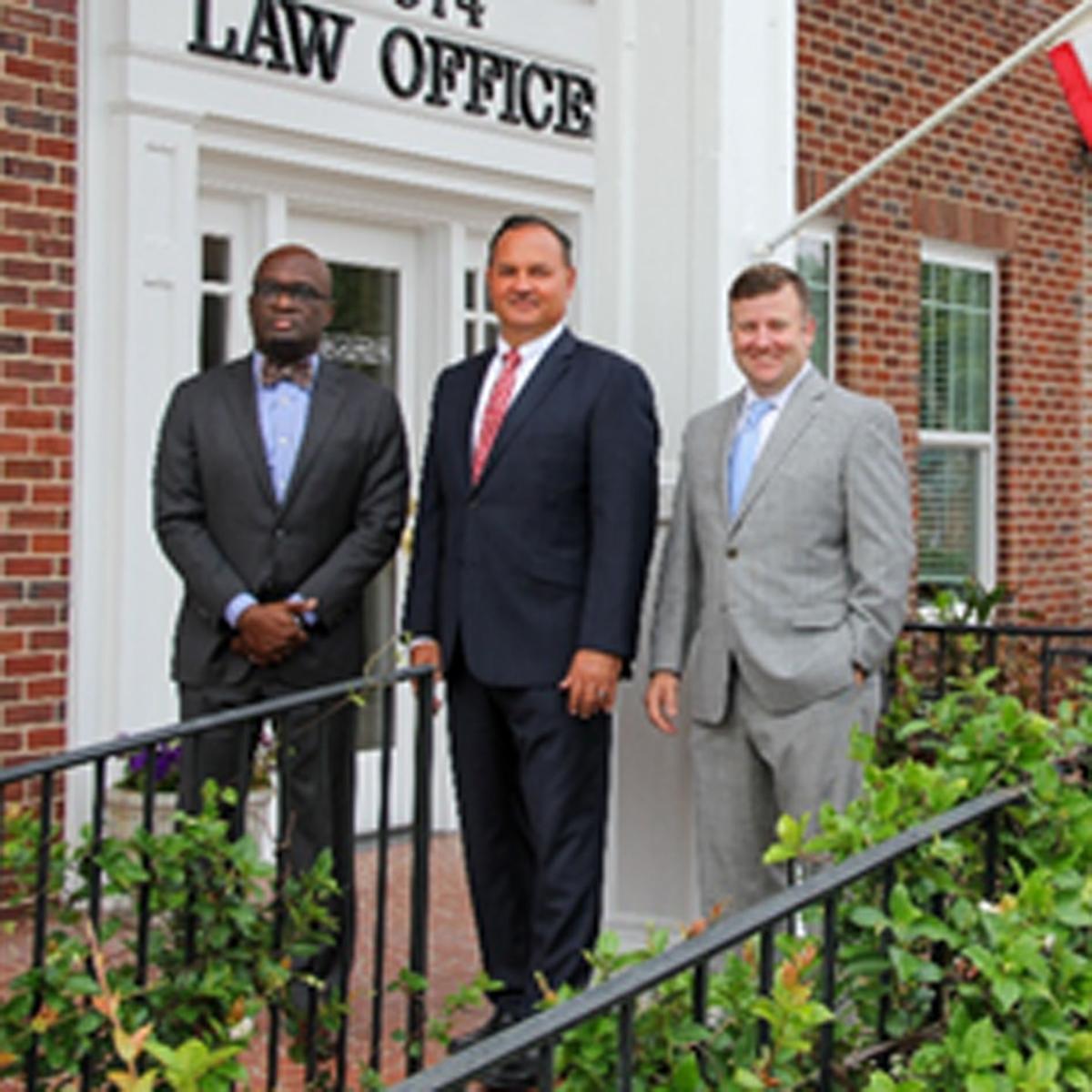 FLORENCE, S.C. — Two law firms in Florence are making changes midway through 2020. 
The Finklea Law Firm announced Wednesday morning that it would now be known as Finklea, Hendrick and Blake, LLC. McAngus Goudelock & Courie has moved its Florence office to 1452 West Evans St., Suite 102.
The name change of the former Finklea Law Firm signifies a change in structure and ownership; namely, that associates Charlie Blake Jr.  and Greg Hendrick have been made partners at the firm. 
Blake, the husband of Florence City Councilwoman Octavia Williams-Blake, joined the firm in 2006. He received his law degree from the University of South Carolina and worked at a statewide collection firm and as a staff attorney at the Department to Social Services before serving three years as Florence County attorney and interim administrator. Blake primarily handles personal injury and other litigation matters at the firm. 
Hendrick joined the firm in 2007. He graduated from the University of South Carolina and works almost exclusively in transactional-type matters, primarily with residential and commercial real estate. Hendrick is also a licensed title insurance agent, which facilitates real estate closings. Hendrick was born and raised in Florence and worked his way through college and law school at different law firms learning operations from the ground up.
The firm was founded in 2004 by Gary I. Finklea, a native of Pamplico. It has grown from one attorney and one staff member to six attorneys and 16 staff members. The firm's first office was at 814 West Evans and has expanded into buildings at 816 and 820 West Evans. It opened an office at 2554 E. Hwy 76 in Marion in 2017 and 101 South Main St. in Hemingway in 2020.
McAngus opened its Florence office six years ago. 
"Since opening MGC Florence six years ago, we have been blessed with representing many great clients in the Pee Dee area," attorney Walt Barefoot said. "This new office space will allow us to be even more efficient and effective in our work."
The firm worked with Cherry & Associates, an occupier services firm based out of Charlotte, and Pearce Land Company, a commercial real estate agency, on the new location and the renovation of the building. 
McAngus Goudelock and Courie is a metrics-driven law firm built specifically to meet the needs of insurance companies and their customers. From 16 regional offices, it serves clients across the Southeast. For more information, visit www.mgclaw.com.