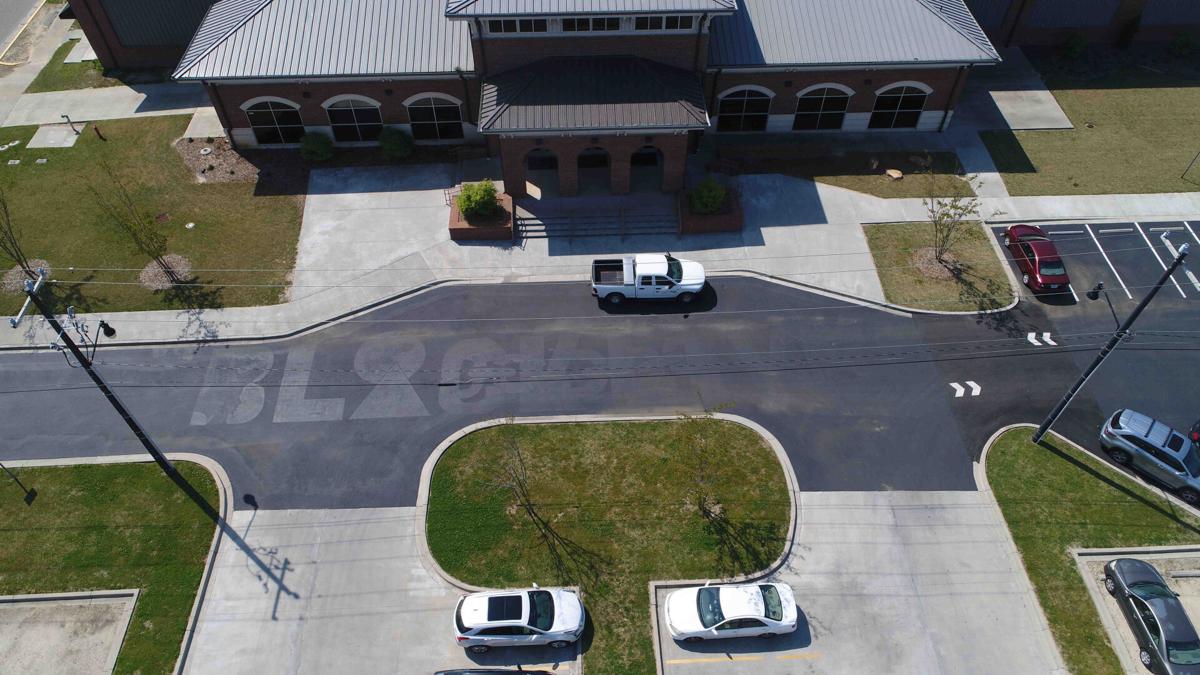 FLORENCE, S.C. — The Black Lives Matter mural in front of the Pearl Moore Basketball Center on Barnes Street has been removed.
The mural was recently paved over by the city of Florence and only the outlines of the mural now remain.
Randy Osterman, Florence city manager, said the city had contracted to have two speed humps installed and the remainder of the mural paved over. He said the contractor completed the first hump but was delayed by weather in completing the second hump and the remainder of the paving.
Christopher McCray was involved with the painting of the mural last summer. He said he did not have any emotion when he learned that the mural was mostly gone.
"There's really no reaction," McCray said Wednesday. "I was aware of the decision that was already made by city council and the mayor based on the statutes that they already had in place."
The city decided in October to remove the mural, citing free speech concerns and a reported failure of the mural organizer, C. Wyleek Cummings, to use the materials that he proposed to use when he requested to be able to paint it.
The First Amendment provides a guarantee to all citizens the right to freely express themselves. Under certain circumstances, the government can limit this right but generally the government most do so in an equitable manner.
For example, the city could not allow a Black Lives Matter mural to be painted semi-permanently and then deny permission for someone to paint a White Lives Matter mural semi-permanently in the city.
Former Mayor Stephen Wukela said the city authorized the mural with the understanding that it would wash away in a normal rain cycle. He added that Cummings had used road paint instead, which is more permanent.
Cummings maintained at a news conference held after the city informed him of the decision to remove the mural that road paint, too, was biodegradable and would eventually fade away.
"The entirety of it was slightly misrepresented because of the team that put it together," McCray said. "There were a lot of miscommunications there that gave the community that it could have been a permanent fixture when, indeed, it never could have been with the statutes and the legality that the city has put in place."
McCray also added that from a sweat equity standpoint, he would have liked to see the mural remain a fixture in the city.
The mural was painted last summer by a volunteer team led by Cummings and Jamel Howard as the country worked through the protests that resulted from the deaths of George Floyd and Breonna Taylor.