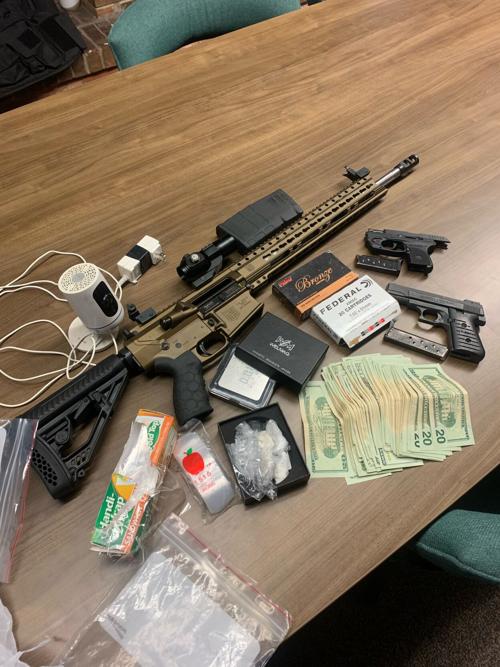 COWARD, S.C. — Florence County sheriff's deputies seized cash, drugs and firearms Thursday morning as part of an operation to serve a search warrant.
The agency's narcotics investigators, backed by SWAT team members, executed a search warrant at 3071 Bay Lane, according to the sheriff's office.
Deputies seized illegal narcotics that included crack cocaine, cocaine, cash "believed to be derived form the sale of illegal narcotics" and guns.
Deputies arrested Christopher Dakota Smith at the scene and charged him with distribution of cocaine base, possession with intent to distribute cocaine base and possession of cocaine.
As of Thursday afternoon Smith, 34, of 3071 Bay Lane, Coward, remained in the Florence County Detention Center in lieu of $25,000 bond.