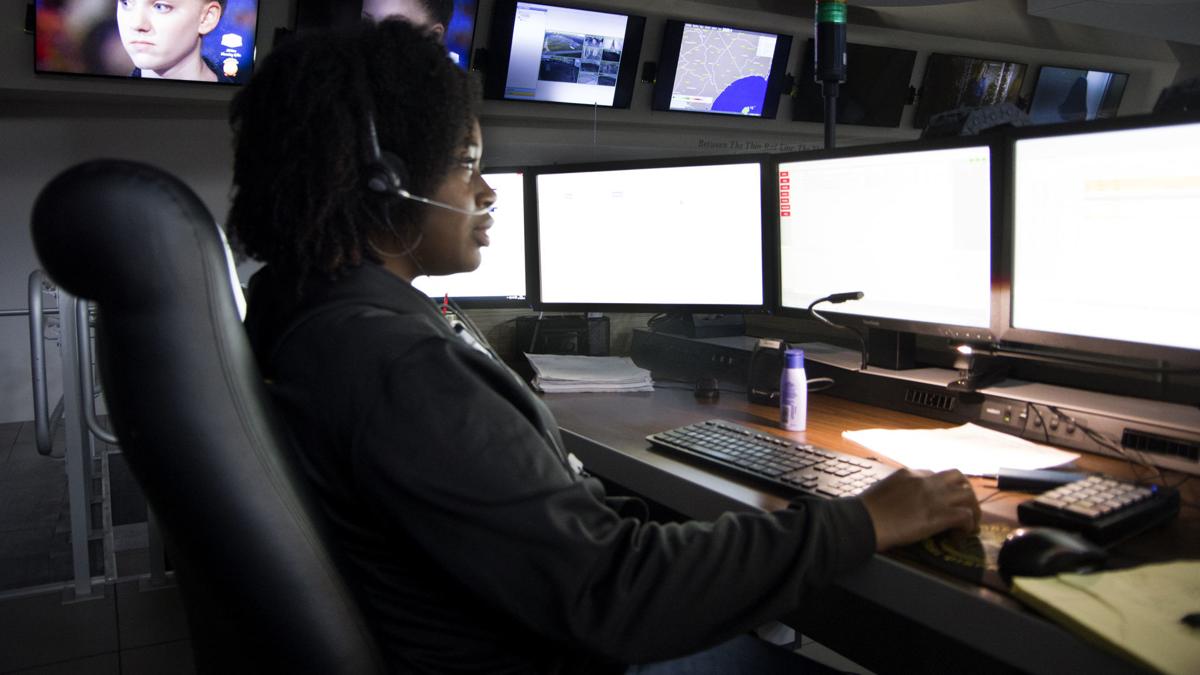 EFFINGHAM, S.C. — The Florence County Emergency Management Division will be ringing in the new year with some enhancements to the county's 911 system — at least one of them is already in use by several pizza-delivery restaurants and ride-hailing businesses.
The most "visible" of the upgrades will allow communications officers to view the location of callers in real time with enough accuracy that they'll be able to tell officers in which corner of a house the caller is located.
Mitch Fulmore, 911/Central Dispatch manager, said Rapid SOS will give each dispatch station a screen where officers can see the exact location of a caller updated every 3-5 seconds.
"A caller can call Domino's or Pizza Hut, or Uber, and a caller can sit there and watch and see where that Uber driver is. Why can't we have access to that type technology?" Fulmore said.
"Had a rolling incident last week where the victim of the crime, an attempted robbery, where the victim ended up following the subject and they called 911," Fulmore said.
"The dispatcher, using Rapid SOS, was able to take the victim and pinpoint their exact location and follow them as it updated every 3-5 seconds. As the caller gave us their location, we were able to follow on the map. A couple of times they did not see a sign or, in one instance, they said they made a left onto one street but we saw they actually made a right.
"We updated the officers. That technology is there and we're utilizing it."
The Rapid SOS interface is seamless and kicks in the second a communications officer answers the phone, Fulmore said.
It does, however, require a GPS-enabled phone to work, and there may still be a few out there that aren't GPS-enabled, he said.
It will be an especially big help when it comes to river rescues where the callers may not know exactly where they are, he said.
Another upgrade will shave seconds off dispatch times for fire departments and EMS agencies.
PRVIS will allow communications officers to automate the initial dispatch of those units, Fulmore said.
That means that while an officer takes the call, and collects the information first responders will need to have, the computer can get the units rolling.
Fulmore said that will shave precious seconds off the call-to-dispatch time and the communications officer can provide additional information to the responders once they are en route.
It will be used for fire and EMS calls but not law enforcement, which is more complicated and has many more variables, he said.
The third upgrade is the type that if callers and responders never know it is being used, then it will have fulfilled its purpose.
The ESI system — Emergency Services Internet — will add redundancy to the system that will guarantee that no matter what, Florence County emergency services will be dispatched and 911 phones will be answered.
Should something happen to take the current communications center down, calls and all dispatching services would be instantly rerouted to another county's dispatch center, Fulmore said. That, combined with the Rapid SOS mapping, means that an upstate communications center would have the agency and mapping information to effectively and accurately dispatch Florence County units.
And it would work the other way around, with Florence County serving as a backup site for other systems, Fulmore said.
In a worst-case scenario, he said, this would give his agency time to set up the county's emergency trailer as a dispatch center or send his communications officers to the other county to work out of that county's site.
As the dispatch center prepares to roll out these upgrades, Fulmore said, he is already looking at the next round to roll out.
First of these will be the upgrade to allow Florence County callers to text information to the 911 center. Fulmore said there will be an education campaign to prepare residents for that option.
He said that somewhere down the road, communications officers will be able to send callers a link that will allow them to stream live video into the dispatch center from their phones.
"I'm going to try to get them to demo that technology here. It's probably pricey, but again, if it helps us and helps the unit in the field get a real-time feed, that's really important," Fulmore said.
"Our main goal is find means and technology to make it easier to do our job. If our job is easier, it does help us with our ability to help the citizens."