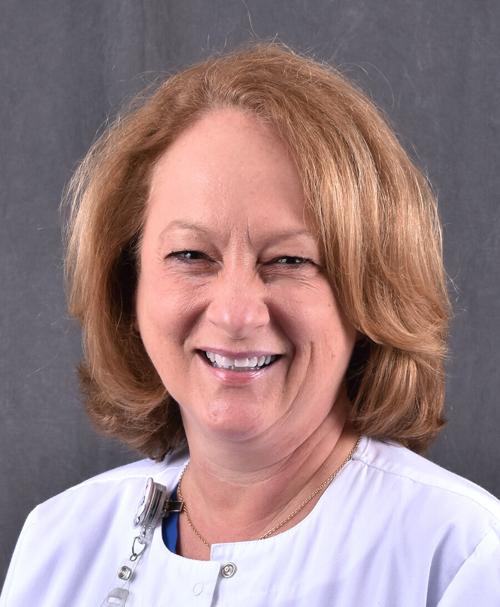 FLORENCE, S.C. — A Florence nurse has been honored as one of the nation's 25 best orthopaedic nurses by the National Association of Orthopaedic Nurses.
Wendy Davis, RN, ONC at MUSC Health Florence, was honored as part of 2021 Orthopaedic Nurses Week. The award recognizes association nurses who promote a culture of professional collaboration developed through trust, respect, integrity, and passion for the specialty of orthopaedics.
Davis is an orthopaedic navigator and has been a nurse for 34 years, 11 of those years in the orthopaedic specialty area. She serves as the MUSC Health Florence Division joint care coordinator and stroke coordinator.
In her role, she coordinates all of the care associated with a patient's joint replacement journey. She also educates staff about nursing care for joint patients and works closely with the orthopaedic surgeons to guarantee the most up-to-date evidence-based practices.
"Wendy is an outstanding nurse who has made significant contributions to the field of orthopaedic nursing. She continuously demonstrates strong patient advocacy, is an excellent communicator and an effective teacher," MUSC Health Florence Division Chief Nursing Officer Costa Cockfield said. "Wendy's orthopaedic nurse certification validates her knowledge and commitment to lifelong learning and continuing competence. She serves as a resource, role model, and mentor to her colleagues. I am so proud of Wendy and appreciate her commitment to the patients and families we serve."
According to the nomination, Davis is "dedicated to her patients, colleagues and nursing profession in orthopaedics and is a constant source of knowledge and support to everyone. Wendy has dedicated her life to providing evidence-based care for best outcomes and shares her extensive knowledge with everyone."
"I am very humbled and honored to receive this award from my orthopedic nursing colleagues across the country. We are all dedicated to our profession and to providing evidence-based care for our patients, so this award is very special to me," Davis said.