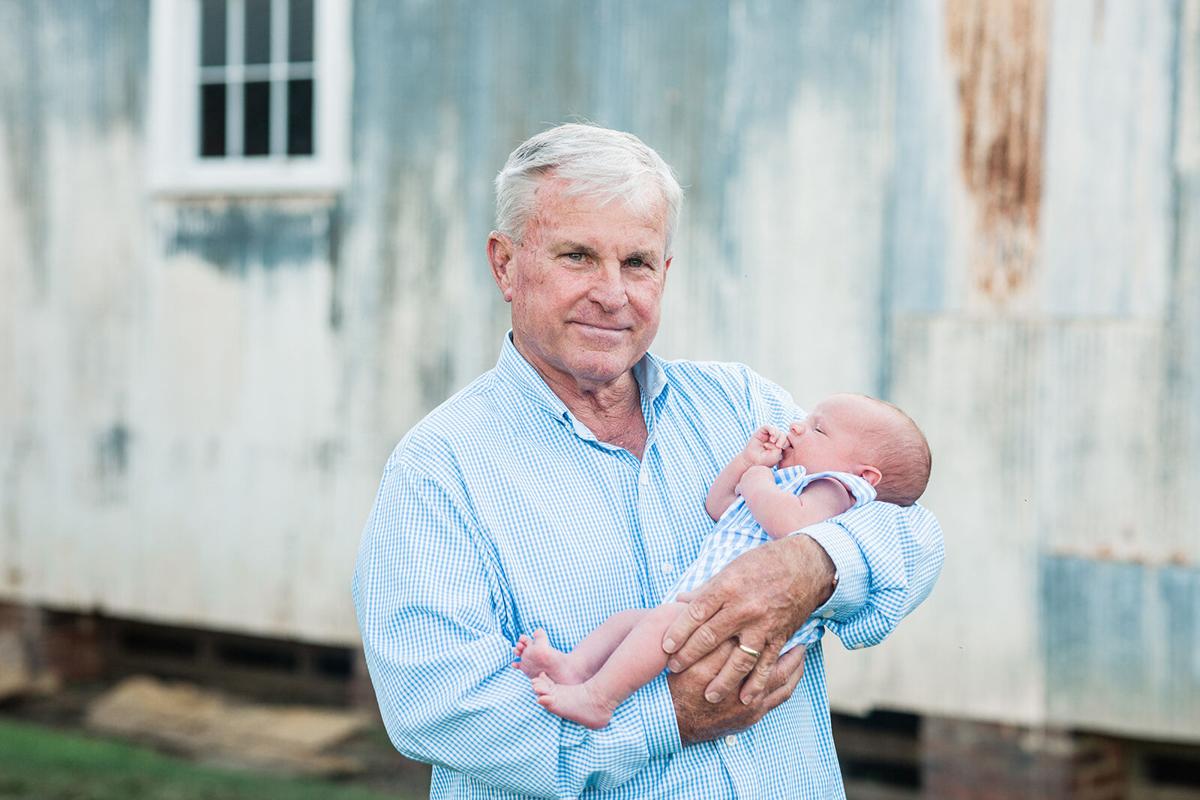 LAKE CITY, S.C. – Marshall Edwin Altman, president of Marshall's Marina in Lake City, is remembered most for his unwavering faith, integrity, kindness and support of others. He died on Oct. 29, just days before his 65th birthday, which was Wednesday.
"I'll miss the way he treated people – everyone, not just family, but friends and even strangers," said his son Collin Altman, who worked with his father at the Lake City location. "He never met a stranger."
Collin said his father was known for his honesty, integrity and workmanship.
He said his father didn't necessarily help people with physical things but in the way he encouraged them to be strong and succeed and gave them advice.
"He was a great mentor," Colllin said.
He said one of his father's favorite things to say was "If it is going to be, it is going to be me."
He said if there was something to be done, his father wanted to be the one to do it.
Marshall Altman possessed a great sense of humor and was happiest when he was with family or at his office at Marshall's Marine, where he served as vice president and president for the past 18 years, or teaching other people about Jesus Christ, Colin said.
Altman was one of the founding members of "At the Foot of the Cross". He also founded the idea of JIMPSFish.org -"Jesus Is My Personal Savior," where he created bracelets and a website, in an effort to bring people to Christ.
The Rev. David Welch, who delivered the message for his friend's funeral on Tuesday, said he grew up in Lake City, but he and Marshall didn't become close friends until about 10 or 12 years ago. He said Marshall had an idea about a way to spread the gospel and brought it to his ministry, called Emmaus Road Partners.
"We gave it legs," he said.
Welch said with Marshall's help they purchased about 15,000 bracelets with JIMPS printed on them. Welch said the website helps people answer the question as to what to do next in their walk with Jesus. He said they have probably given out more than 12,000 of the bracelets over the years.
"He had a very strong faith," Welch said.
He said in the last few years Marshall let his faith infiltrate every aspect of his life from work to family.
"He was a great guy and a good friend," Welch said.
Ben Holland said he and Altman had been friends for about 40 years. He worked at the Marina as a salesman for about seven years before retiring.
"I moved to Lake City 43 years ago, and we became very close friends," he said. "I was like part of the Marshall's Marine family. And I took his sons under my wings."
Holland described Marshall as a "man of integrity, a man of character, a man of his word and a man of God."
"When I say character, I mean he was a man who would do the right thing even when no one was looking," Holland said. "He was one of the nicest people I have ever met."
Holland said Marshall was a people person.
"He was a true gentleman," Holland said. "He was just special."
At work, Holland said, Altman treated everyone the same whether they were an employee or a customer. Holland said Marshall was always on an even keel, the same every day.
"He was the best boss," Holland said. "He was straight as an arrow. He knew how to handle any situation with a smile. He treated everyone with respect and dignity."
He said sometimes people would come into Marshall's Marine upset about their boat and when they left Marshall's office they would be smiling.
Holland said Marshall enjoyed cooking for others and would make a big pot of fish stew or chicken bog and share it with the employees and customers.
"He sure will be missed," Holland said.
Holland said Altman's birthday was celebrated at the Marine on Wednesday.
Collin said his father would have enjoyed his birthday cooking for his family or eating out together.
"He loved to cook steak, ribs and shrimp," Collin said.
Collin said his father always wore khaki shorts. It didn't matter the season or the weather.
Holland said they all wore shorts to work all year long.
Collin said Marshall's Marina was started in 1969 in Lake City and moved into its present location at 114 E. Myrtle Beach Highway in 1989.
Marshall was recognized in the past as the largest Triton boat dealer in the United States and the recipient of Yamaha's "Best in the Class" dealer, which is the highest award given by Yamaha. He was also instrumental in establishing the first and only Yamaha Outboard Marine Technology Program in South Carolina at Horry-Georgetown Tech.
Marshall was also a member of Lake City First Baptist Church, where he was a deacon. He was a member of Lake City Lodge #193 A.F.M.
He enjoyed fishing, family and working.
Marshall was born on Nov. 3, 1956, son of Betty White Altman and the late Marshall Ray Altman. He was a graduate of Lake City High School and Florence Darlington Technical College.
Surviving in addition to his wife of 33 years, Celeste Waltmann Altman of Lake City are his children, Taylor Austin (Karen) Altman of Surfside Beach, Caitlin Breyana (Bryce) Jordan, Collin Briley (Annie Laurie) Altman and Jackson Hayden Altman, all of Lake City; grandchildren, Andrew "Drew" Altman Jordan, Graham Collins Jordan and Reese Catherine Altman; mother, Betty White Altman of Lake City; and brothers, Steve L. (Deborah) Altman of Lake City and R. Stewart (Joan) Altman of Murrells Inlet.
Marshall was preceded in death by his father-in-law and mother-in-law, Jack Charles Waltmann and Gladys Busby Waltmann.
Funeral services were held Tuesday at Lake City First Baptist Church. Burial, directed by Carolina Funeral Home, was at Lake City Memorial Park.
Memorials may be made to The Carolina Academy, 351 S Country Club Rd, Lake City, SC 29560 and "At the Foot of the Cross", PO Box 1046, Lake City, South Carolina 29560.