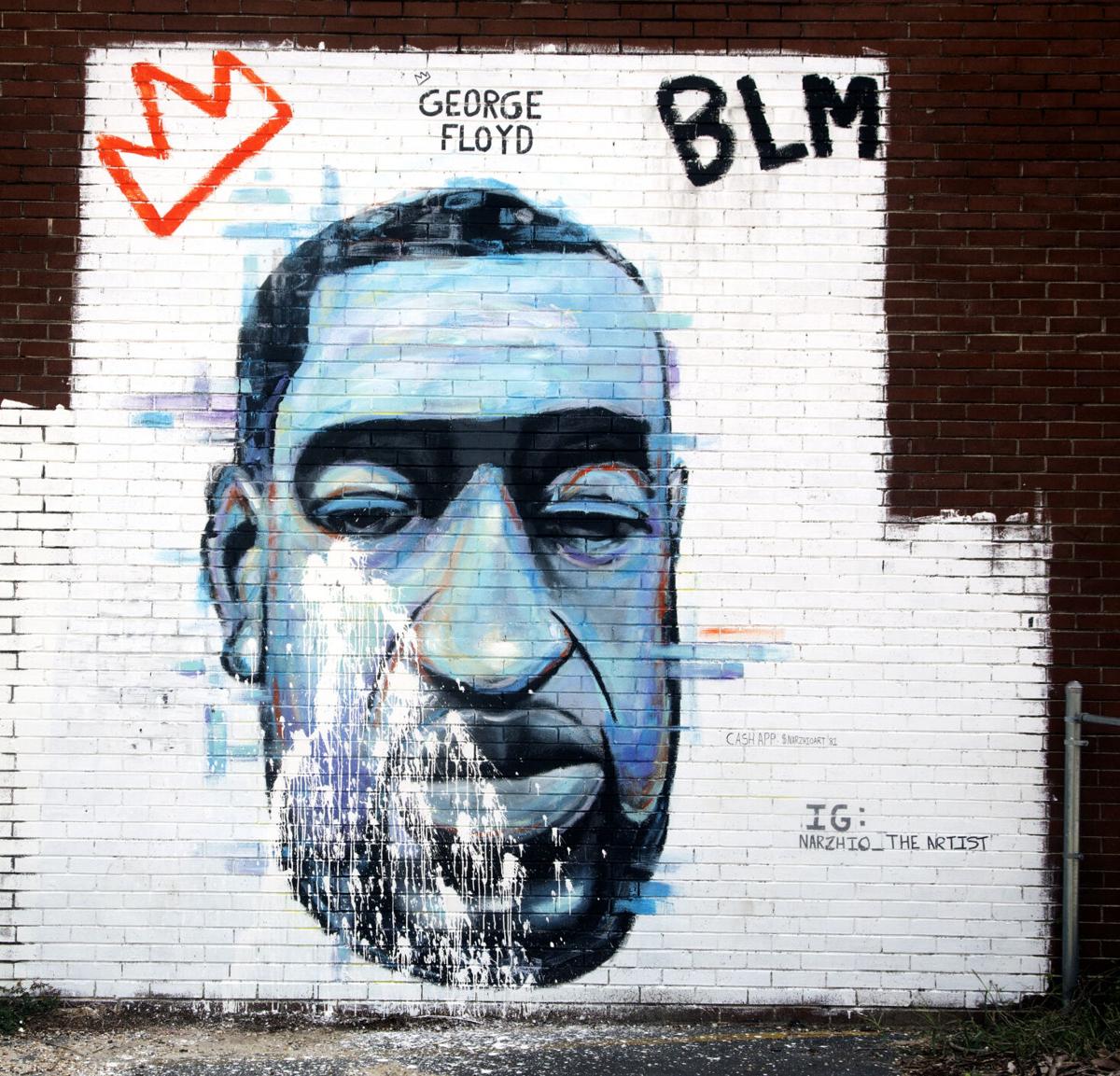 FLORENCE, S.C. – A mural of the late George Floyd on the wall of an abandoned hotel on East Palmetto Street in Florence has been defaced with white paint.
The mural was painted during a four-day period in June by Narzhio the Artist.
Floyd, an African American male, died following an arrest for allegedly attempting to use a counterfeit $20 bill at a deli in a Minneapolis neighborhood.
During the arrest, a Minneapolis police officer kept his knee on Floyd's neck for eight minutes and 45 seconds, including two minutes and 37 seconds after Floyd became unresponsive, according to released videos.