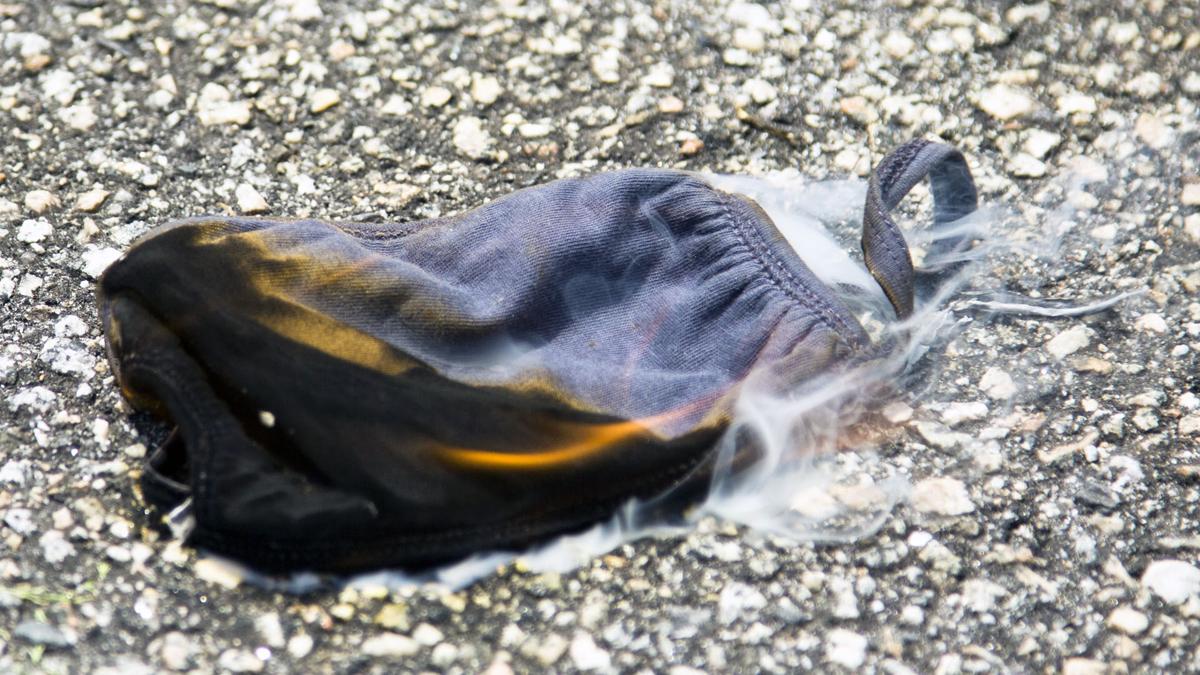 FLORENCE, S.C. — If South South Carolina Gov. Henry McMaster get his way, residents of Florence, Hartsville and Lake City could no longer be required to wear masks.
McMaster told reporters at a news conference in Columbia Wednesday that it was time to start getting back to normal and that he was asking cities and counties to wrap up their remaining COVID-19 restrictions.
He said the entire point of developing and fast-tracking the three vaccines — Moderna, Pfizer, and Johnson and Johnson — was to get back to normal.
"We now have three vaccines available and any South Carolinian can get one," McMaster said on Twitter Wednesday evening. "Local cities and counties need to drop any remaining restrictions they have in place. It's time to wrap this up or I will do it for them!"
Florence Mayor Teresa Myers Ervin, a critical care nurse, has publicly advocated for masks and social distancing.
Myers Ervin said the city would continue to follow the science and the recommendations of the Centers for Disease Control. She added that the city has required masks indoors but has never required people to wear them outdoors. Myers Ervin added that although the city does not mandate masks outdoors, as a medical professional, she does recommend their use.
Florence City Councilwoman Pat Gibson-Hye Moore has also been an outspoken advocate for face masks and social distancing.
She said she did not think that totally removing the restrictions was a good idea because less than half of the state's population has been vaccinated.
She implied that she liked the gradual approach outlined by President Joe Biden in his speech Wednesday evening in which people who have been vaccinated can remove masks outdoors and indoors in small groups.
Gibson-Hye Moore also said she hoped more younger people would get vaccinated so that the pandemic can end.
Bryan Braddock, one of two Republicans recently elected to the Florence City Council, said "Amen" when provided a video of McMaster's comments Wednesday evening.
It is not clear what the governor can do to remove restrictions imposed by local cities. One possibility is that the governor can remove the state emergency declaration imposed last March for COVID-19 and extended several times.
Florence's latest masking ordinance, approved by the city council in April, indicates that the city's mask mandate automatically expires when the city issues a resolution that COVID-19 is no longer a public health threat or McMaster's executive order declaring a state of emergency for the virus expires.
The most recent Hartsville masking ordinance indicates that the ordinance will remain in effect for 61 days or until a two-thirds vote by the city council. However, the ordinance does specifically reference McMaster's continued state of emergency declarations.
McMaster added that people are "pent up" and want to do things and except in some circumstances there's no reason to hold people back anymore. He also said that some cities, counties, and school districts are defying logic and common sense with their requirements, according to WLTX.
McMaster said that it is "ridiculous" for school districts to tell parents to make their children wear masks in a classroom. He said the decision to wear a mask should be up to parents.
"Every teacher has had the opportunity to get vaccinated and are safe from the virus," McMaster said on Twitter Thursday evening. "It's time to unmask our children."
Both the state school boards association and the state school administrators association issued statements Thursday morning calling for school districts to continue to follow guidance from health officials.
Scott Price, executive director of the South Carolina School Boards Association, said local school boards have been working with superintendents and school personnel to be very careful to ensure that schools adhere to frequently changing health and safety guidance issued by federal and state authorities.
"In addition to the continued safety of students and staff, the adherence to these guidelines is imperative to maintaining immunity from COVID liability, according to SCSBA-supported legislation that was recently enacted and signed by the Governor," Price said in an emailed statement. "As we approach the next school year, we acknowledge that guidelines may change and masks may not be required in the classroom, but until then, we must follow the recommendations of health experts regarding the safety of students and staff."
Beth Phibbs, executive director of the South Carolina Association of School Administrators, said the current school year has been difficult for students, teachers, parents, and school leaders.
" We all look forward to the day when medical experts are confident that virus infection rates are consistently low enough to lift health protocols in our schools, such as wearing masks, without jeopardizing the safety of our students and staff," Phibbs said. "However, until then, we will continue to work closely with medical professionals, including local hospitals, DHEC [the South Carolina Department of Health and Environmental Control], and the CDC [Centers for Disease Control] to determine the necessary protocols to protect our students and staff."