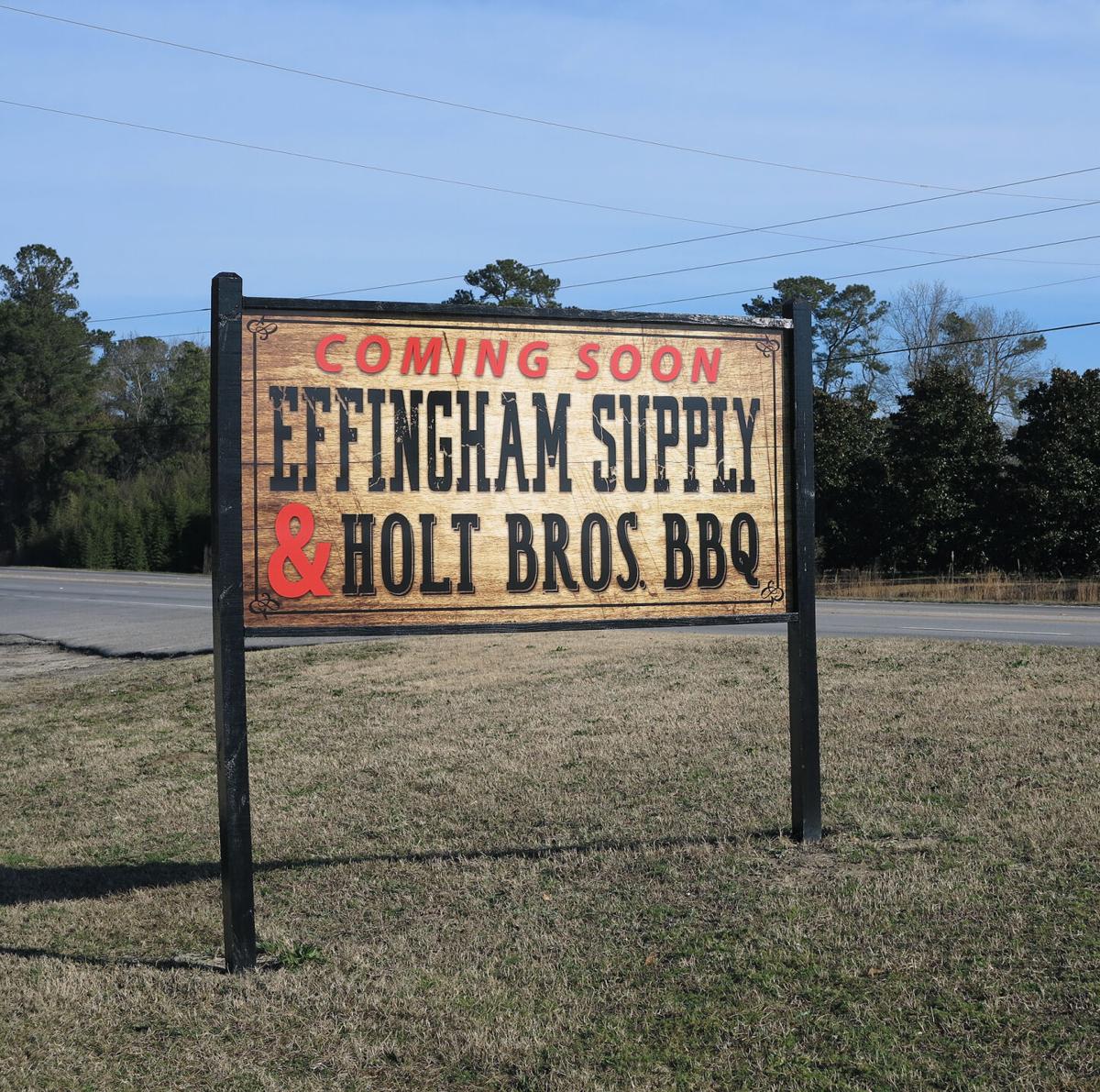 FLORENCE, S.C. — Holt Bros. BBQ will open a second location in the Florence area this spring, a restaurant/convenience store in Effingham. A sign near the road announces Effingham Supply and Holt Bros. BBQ coming soon.
The store will be at 116 Olanta Highway (U.S. 301) at the stoplight at the corner of U.S. 52 (Irby Street) and U.S. 301. 
Owner Jack Holt said he and his sons have been working getting the building ready for about 10 weeks.
"We completely gutted the building," he said.
He said it will be a full convenience store with gas pumps. The restaurant will feature "Jack's Place winners," favorites from another restaurant owned by the Holt family, and the menu of Holt Bros. 2 (in Darlington).  Jack's Place currently offers a modified buffet and Holt Bros. offers barbecue.
"We will serve breakfast, too," Holt said. "Starting at 4 a.m. and serving three meals a day."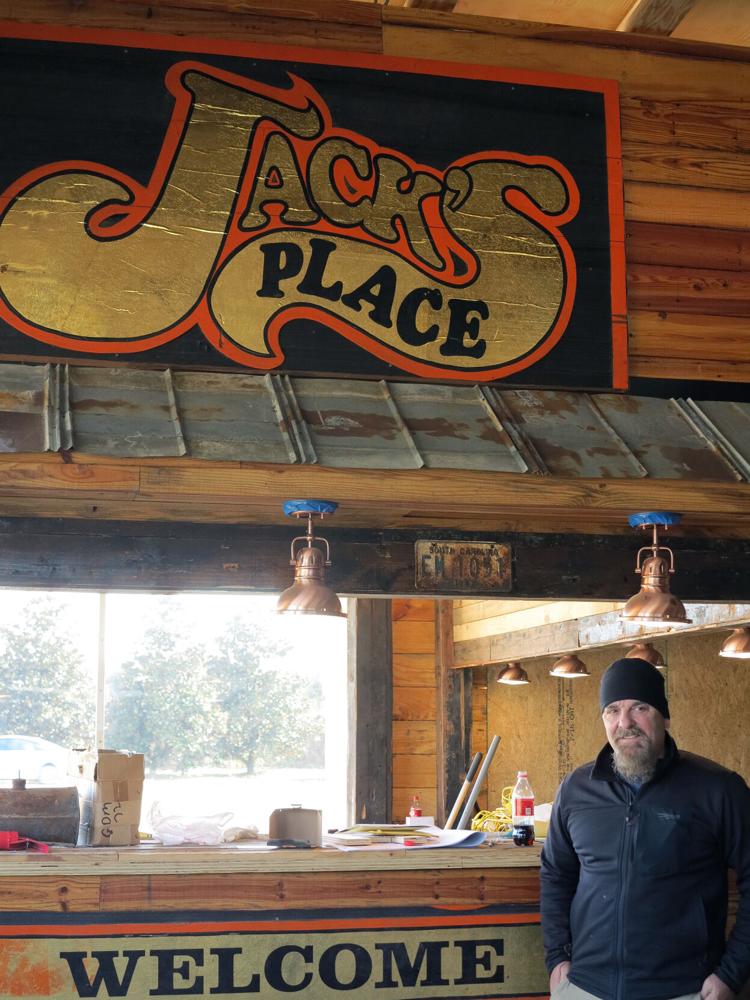 He said the convenience store will bring back memories of the neighborhood country store and will be to the right upon entering the establishment, with the restaurant tables to the left and the kitchen in the back.
Both tables and booths and store shelving have been handcrafted from wood that is more than a hundred years old and stained a rich brown color, Holt said. He said people have been bringing in old items to display in the store such as old license plates and tools from the era of the family farm.
He said three garage-type, pull-down doors will provide access to the outdoor wrap-around porch, also for dining and relaxing.
There will be a walk-up window for takeout, Holt said. He said they are anticipating that people may still not want to dine inside when they open in a couple of months.
Holt said the place is designed for fast service with registers up front and in back for the restaurant.
Holt said they are waiting on a lot of items to come in so they can stock the shelves. He said gas pumps can't be put in place until the parking lot is paved.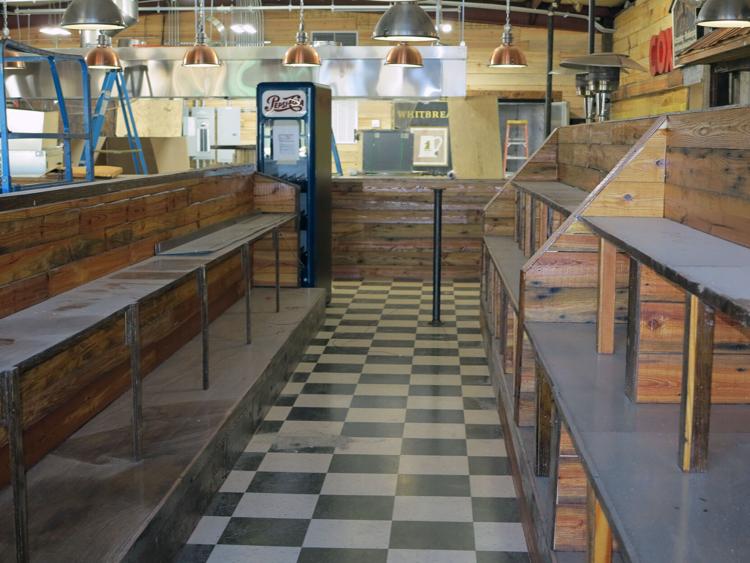 The existing building is about 3,100 square feet, and with the addition that includes restrooms, it will be about 3,500 square feet.
"We hope to have everything installed by February and operational by early spring," Holt said.
He said the community has been excited about the coming store. Holt said he grew up nearby in Olanta.
"This is our roots," he said.
Holt said the opportunity came along, and he and his family decided it would be a good investment. He said it is necessary to branch out in this uncertain economy.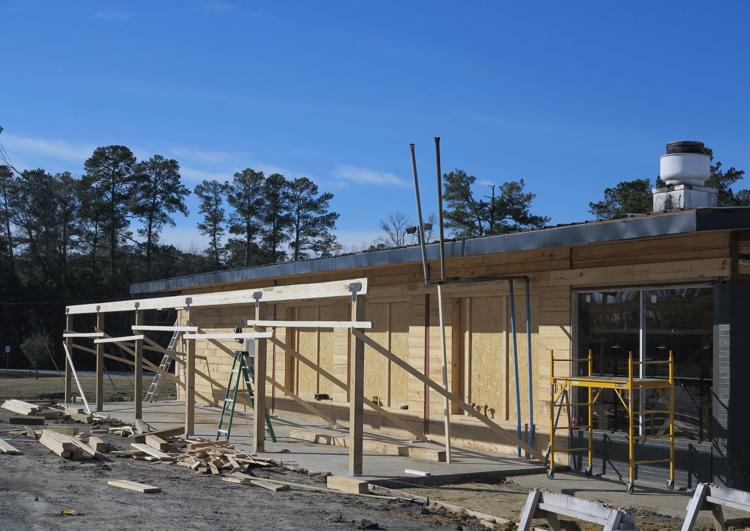 He said the property includes about three acres, and it is their hope to one day add a full-size restaurant and perhaps a produce stand.
He said the building has been at this location for a long time. He said many people remember it as Coles.
Holt said they have always had good support from the community. He said the location is near McCall Farms where 1,500 to 2,000 people are employed, and near the Florence County Sheriff's Department, and sees a lot of traffic out its way.
"It is a great opportunity for us," he said. "It is an opportunity for us to try out this concept."
He said people will be able to shop, relax, eat and pick up items to go.
Holt said this is a joint effort between the Holts. Zack, John and Patrick work alongside their father at Jack's Place, Holt Bros. BBQ and 1720 Burger Bar in Florence and Holt Bros. 2 in Darlington. Holt said they just installed a new drive-thru window in the Darlington restaurant.
Holt said Patrick will be working mostly at the new site with some of their valued employees. He said they have some longtime employees, and this is a way for them to move up.