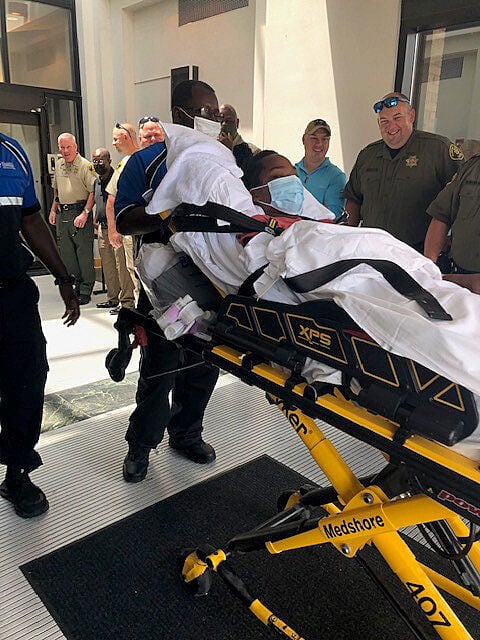 FLORENCE, S.C — A Florence County sheriff's deputy was released from a hospital Thursday after she spent almost two weeks in intensive care following a pursuit that ended in a crash.
Dominique Ellerbe received an escort from the hospital to her house, where she is expected to start "significant rehabilitation," according to the Florence County Sheriff's Office.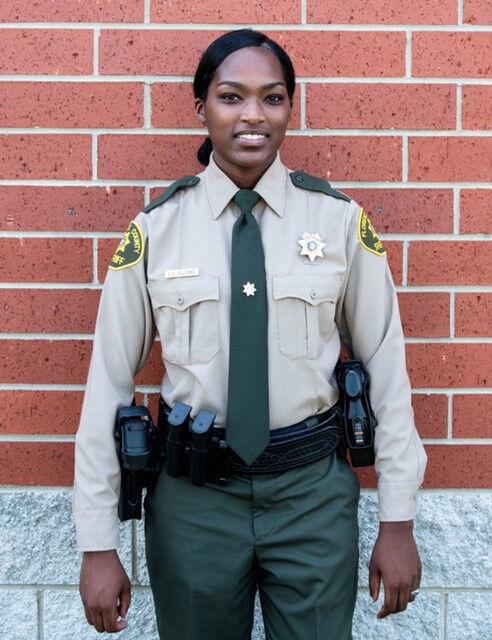 Ellerbe was involved in the July 3 pursuit south on U.S. 52 when, near Effingham, she lost control of her cruiser, crossed the median and crashed into a tree.
Howe Springs firefighters worked for two hours to extricate her from her cruiser, after which she was flown from the scene to a hospital.
"All of our deputies know that this is a dangerous job, and like Dominique, we accept that," said Florence County Sheriff T.J. Joye. "She has such a fighting spirit, we know she can't wait to get back to work. We're praying for a full and speedy recovery."
Ellerbe has served with the agency since 2020 and is a single mother who lives with her 6-year-old daughter.
Serve & Connect, a nonprofit organization focused on fostering positive change through police-community partnerships, has established a fund for Ellerbe which will be open through October.
Since 2015 the organization has raised more than $700,000 for families of fallen or injured law enforcement officers in South Carolina. The organization is endorsed by the South Carolina Law Enforcement Officer's Association, the South Carolina Sheriff's Association, South Carolina Police Chief's Association, South Carolina Fraternal Order of Police and the Florence County Sheriff's Office, according to the release.
Ethan Harley Gainey, 22, of 2338 Pamplico Highway is charged with failure to stop for blue light with great bodily injury, according to the Florence County Sheriff's Office.
He is free on $5,000 bond.