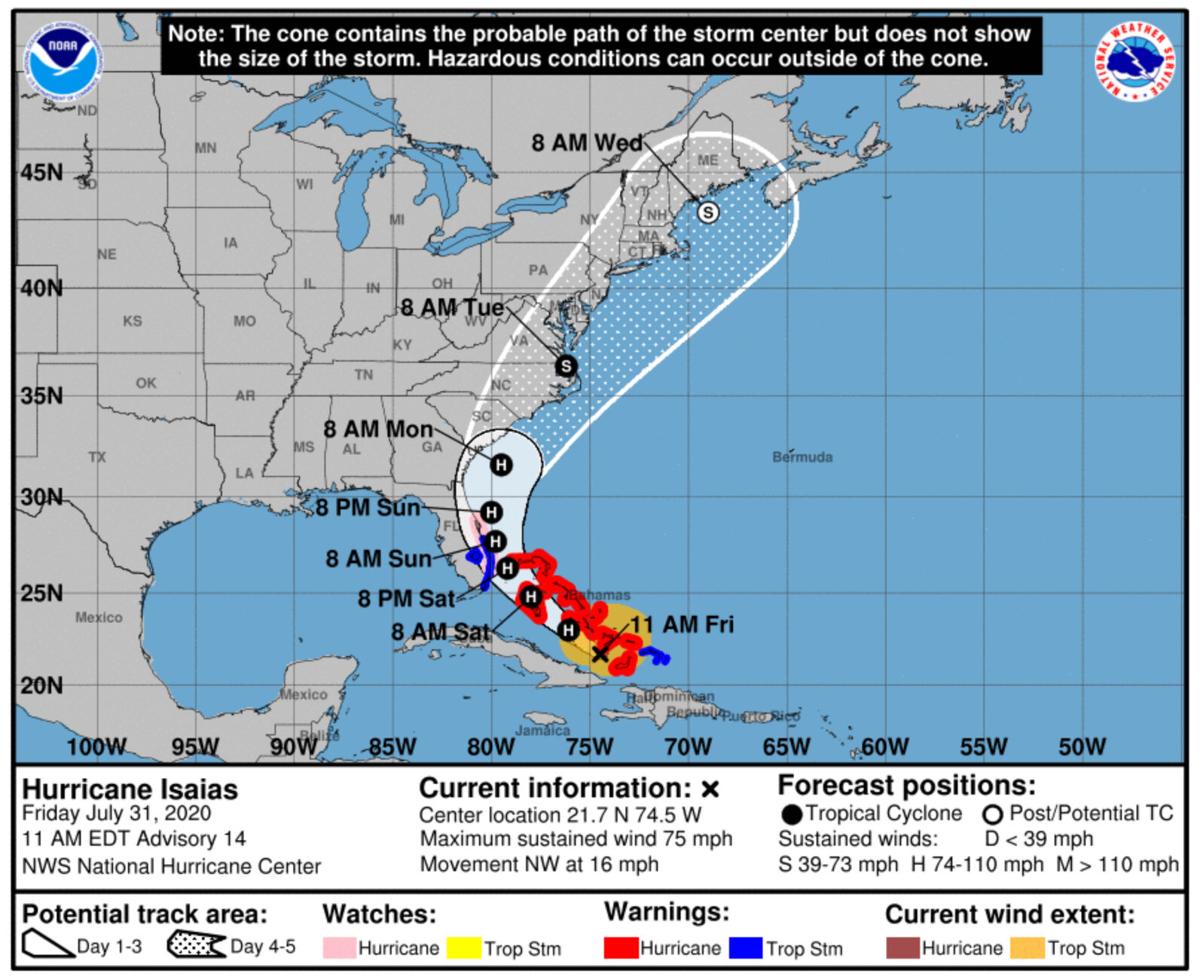 WILMINGTON— — Isaias is now a hurricane with 75-mile-an-hour sustained winds and a forecast track that could include the Pee Dee if it holds to current projections.
"The track for hurricane has moved slightly to the west and is moving slightly slower," said Mike Willis, meteorologist in charge of the Wilmington, N.C., office of the National Weather Service. "The chance for local impact continues to gradually increase."
"Some strengthening is expected in the next day or so," Willis said. "No matter what category of the storm, impacts are expected over the Caorlinas.
Willis said the impact of the storm will vary depending on whether to trends to the west side of its projected track, or the east side.
"Both are in the range of possibilities," Willis said.
What is for sure is that rip currents were increasing Friday afternoon and will remain a threat through early next week.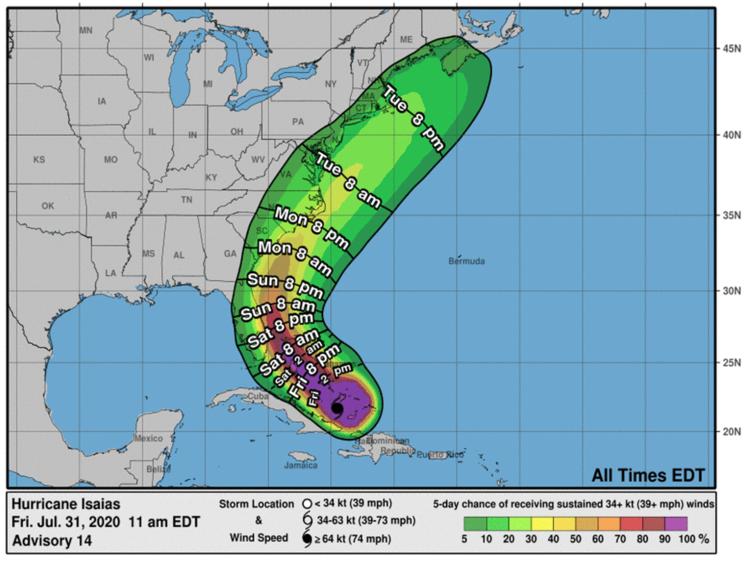 During the morning Friday the storm track moved west toward a path that would put the storm over the coast throughout the day Monday.
The threat of winds associated with the storm reaches as far inland as Spartanburg and the Pee Dee could see wind gusts as high as 30 miles an hour, according to a graphic issued with the 11 a.m. briefing on the storm.
The threat of tropical storm force winds in the Pee Dee is between 10 and 20 percent.
The greatest threat for tropical-storm-force winds remains off shore.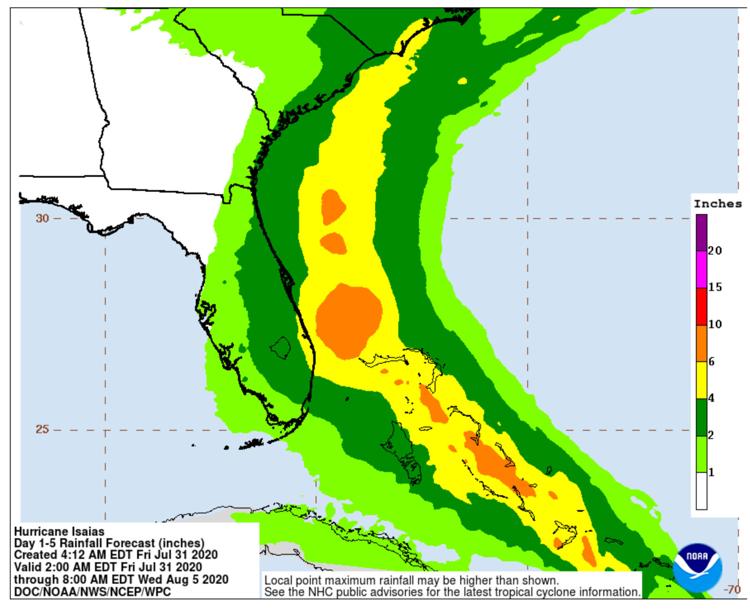 The Pee Dee could receive 2-4 inches of rain from the storm but significant rainfall is not expected because of the speed at which the storm is expected to pass along the coast.
While Pee Dee cities and agencies haven't yet taken action on the storm, the North Myrtle Beach City Council scheduled an emergency meeting Friday afternoon to discuss the storm.
Storm watches are posted about 48 hours ahead of the storm's arrival, Willis said. Based on that a watch could be posted as early as Saturday morning.