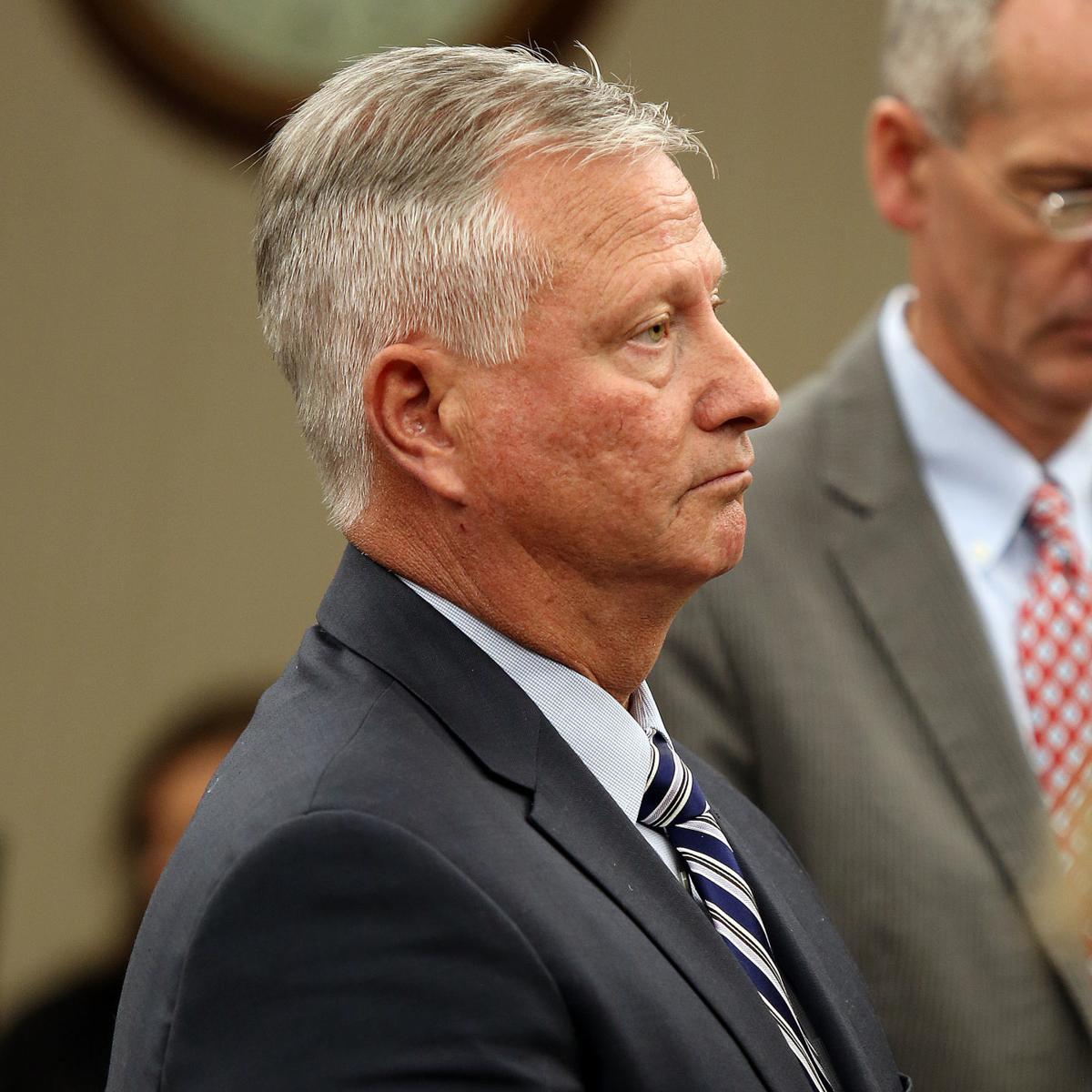 FLORENCE, S.C. — Former Florence County Sheriff Kenney Boone is scheduled to be released from prison Friday.
Boone's attorney, Rose Mary Parham, confirmed that Boone would be released from a North Carolina facility on Friday.
Boone was housed in North Carolina due to safety concerns. 
Parham added that her office had recently spoken with Boone and that he was doing very well and in positive spirits. 
Boone is expected to head to a 12-month recovery program in Augusta, Georgia, that specializes in helping first responders cope with alcoholism and other drug use.
The former sheriff's problems with alcohol are alleged to have worsened following after the Oct. 3, 2018, shooting in which two police officers including Florence County sheriff's investigator Farrah Turner were killed.
"I wish I could bring Farrah back. … I would give anything to have her back," Boone said during March 2019 interview with the Morning News. 
Once he returns to Florence from the treatment center, Boone will be prosecuted by the office of South Carolina Attorney General Alan Wilson on charges of second-degree criminal domestic violence and ill treatment of animals.
At a hearing on March 12, Judge William A. McKinnon revoked nine months of Boone's five-year suspended sentence.  
McKinnon sentenced Boone to a suspended sentence of five years in prison following a January guilty plea to charges of embezzlement and misconduct in office. 
In that case, Boone, Florence County's sheriff since 2004 and an employee of the sheriff's office since 1987, was arrested and suspended on April 24, 2019.
On that Wednesday, South Carolina Attorney General Alan Wilson announced the indictment of Boone on two counts of embezzlement and one count of common law misconduct while in office.
Later, Boone was charged with one count of misconduct in office and with three campaign finance violations.
Boone allegedly violated his probation following an incident in February involving his wife and the family cat. 
On Feb. 3, according to warrants issued by the State Law Enforcement Division, Boone is alleged to have, in the presence of his wife, hit a cat with a baseball bat, inflicting unnecessary pain or suffering on the animal.
On the same date, according to a second warrant, "while brandishing a baseball bat, he offered to cause physical harm or injury to his wife in the presence of or while being perceived by minor child, thereby creating reasonable fear of imminent danger."
Boone was charged with second-degree criminal domestic violence and ill treatment of animals.
Second-degree criminal domestic violence is a misdemeanor that carries a sentence of up to three years in prison while ill treatment of animals in general, torture, is a felony that carries a sentence of up to five years in prison.
Florence County Magistrate Belinda Timmons set a $10,000 bond on those charges on Feb. 4, which Boone posted.
A condition of this bond was that Boone have no contact with the alleged victim.
He then was charged with a probation violation, and a $25,000 bond was set by Darlington County Magistrate Deatrice Curtis on Feb. 5.
According to court records, as a condition of posting bond on the probation charge, he was precluded from having contact with the victims' family on the charges of domestic violence and will be under house arrest with GPS monitoring after the residence is confirmed, and it cannot be a hotel or motel room.
Boone was jailed during the week before the March 12 hearing after a judge determined he had violated the conditions of his bonds by visiting a Florence gym that his wife goes to.