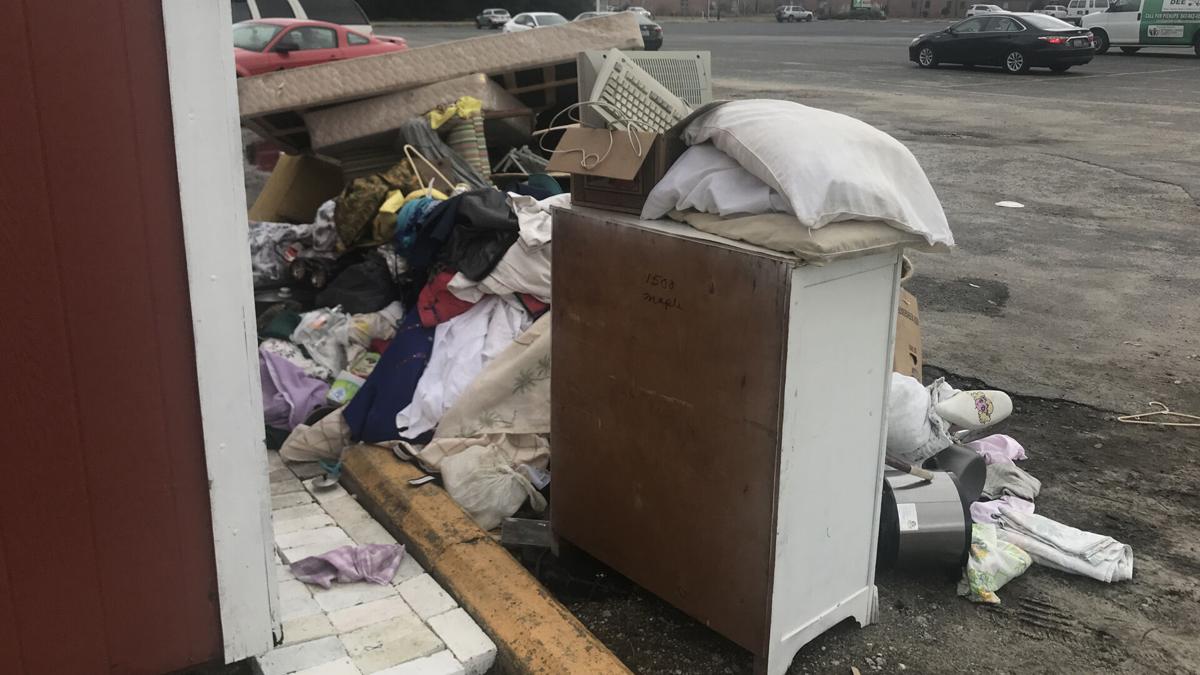 LAKE CITY, S.C. — The efforts of a Lake City police officer have led to the discovery of a 15-person ring stealing from the Pee Dee Thrift Store in Lake City.
Anne Carpenter, Florence County Disabilities and Special Needs Board director, said that she had recently learned from Lake City Police Sgt. Jamie McLane that for the last two years a ring of people were visiting the closed Pee Dee Thrift Store on Sunday to collect the donations inside and outside of the donation bins for themselves.
The four Pee Dee Thrift Stores are operated by the Florence County Disabilities Foundation to provide funding for the disabilities and special needs board. Many of the employees in the stores are people served by the board.
"They come and get into the donation bin and get everything out of the donation bin and empty it two or three times a day," Carpenter said. "Anything that's left on the sidewalk — furniture — they will come and get that."
Carpenter later added that some members of the ring would bring trailers or moving vans to collect large merchandise at the store.
"They have been stealing from us for two years," Carpenter said. "It just makes you sick to sit and watch everything that they take. If they don't like it or it breaks, they just throw it out in the parking lot."
About a year ago, the foundation discovered evidence of these thefts.
"About a year or so ago, we would come in on Monday and there was trash all over the parking lot," Carpenter said. "It just kept getting worse and worse."
She said the foundation had to buy a roll-off dumpster to collect the trash to be hauled off.
"It just continued," Carpenter said. "We realized that there were things missing. We could tell that they had been through the bags and everything."
Eventually, the foundation put up a trail camera that took a picture of someone visiting the store to collect the donations for themselves and provided the information to the Lake City Police Department.
These efforts did not stop the flow of break-ins at the store.
Then, about a month ago, employees arrived to an especially large mess Monday morning.
"I have never seen such a disaster in front of the store," Carpenter said. "There's no way we could even clean it up... There was broken glass. It was just a mess."
Carpenter called Lake City Mayor Lovith Anderson.
Anderson sent someone to help clean up.
"We said we need help," Carpenter said. "We cannot afford to take this to the dump anymore."