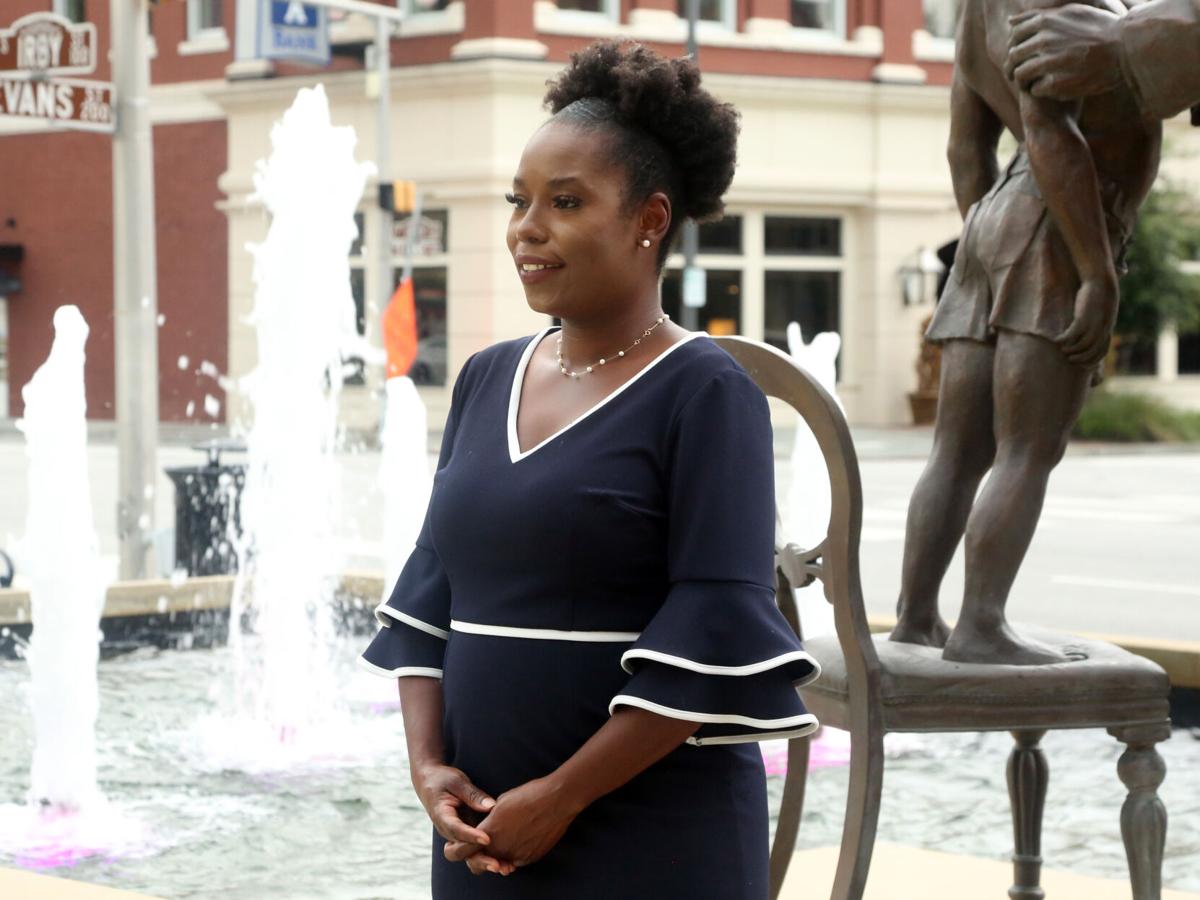 FLORENCE, S.C. — Seventh Congressional District Democratic candidate Melissa Watson is in the process of moving to the district she seeks to represent.
Watson said Friday afternoon that she is planning to move to Florence as soon as her child graduates from school in the Charleston area. 
She added that she owns property in three counties including Marlboro County, which is a part of the congressional district. 
One of those properties is in Summerville. 
Watson is listed as the custodian of records and treasurer for Melissa Watson for Congress committee at this address in documentation filed with Federal Election Commission.  
This address is in Congressional District 1, which is represented by Democrat Joe Cunningham. 
Watson is listed as the owner of the Summerville property, according to records of the Berkeley County assessor.
Berkeley County Geographic Information System data indicates that Watson purchased this property for around $130,000 on Jan. 30, 2018. 
In addition, the document lists a branch of South State Bank in nearby Goose Creek as the depository for the campaign funds. 
Watson said she currently spends the weekend with her sister at an address in Florence County.
She is registered to vote at this address, according to records of the South Carolina Elections Commission. 
Watson also confirmed that she is a teacher at a Charleston County high school. 
She is listed as a teacher in the social studies department on the website of West Ashley High School.
On Friday, Dec. 21, 2018, Watson appeared in a news story for WCIV in Charleston in which she described her life working as an English teacher and a waitress to be able to afford to live in the Lowcountry.
"I have a bachelor's degree, a master's degree, I'm a dissertation away from my doctorate," Watson said in the segment. "Teachers are not asking for $80,000 a year; they're just asking not to have to work more in a separate job, so they can work more with their students."
On her campaign website, Watson also says she has graduated with bachelor's and master's degrees and is completing her doctorate.
Watson is listed as a graduate of the College of Charleston and The Citadel on Ballotopedia.
"I have two kids. I'm divorced, but it's not fair to choose between loving what you do and whether you're going to wait tables full time," Watson continued to say in the segment.
The segment is not specific as to the restaurant she worked at.
Google Maps indicates that West Ashley High School is a 29 -minute drive from the Summerville address.
Watson is a native of Dillon who entered the armed forces following her graduation. 
Watson is running for the Congressional District 7 seat against Republican incumbent Tom Rice.
Rice, who describes himself as a retired tax attorney and former chairman of the Horry County Council, lists an address in Myrtle Beach in federal election filings. The accountant and custodian of his financial records are listed as two Republican campaign financial accountants in Washington, D.C.
He lists three banks in his federal filings: one in Washington, D.C., and two in Myrtle Beach.
There is no law that says a candidate or a congressional representative must live in the district he or she represents.
Get local news delivered to your inbox!
Subscribe to our Daily Headlines newsletter.