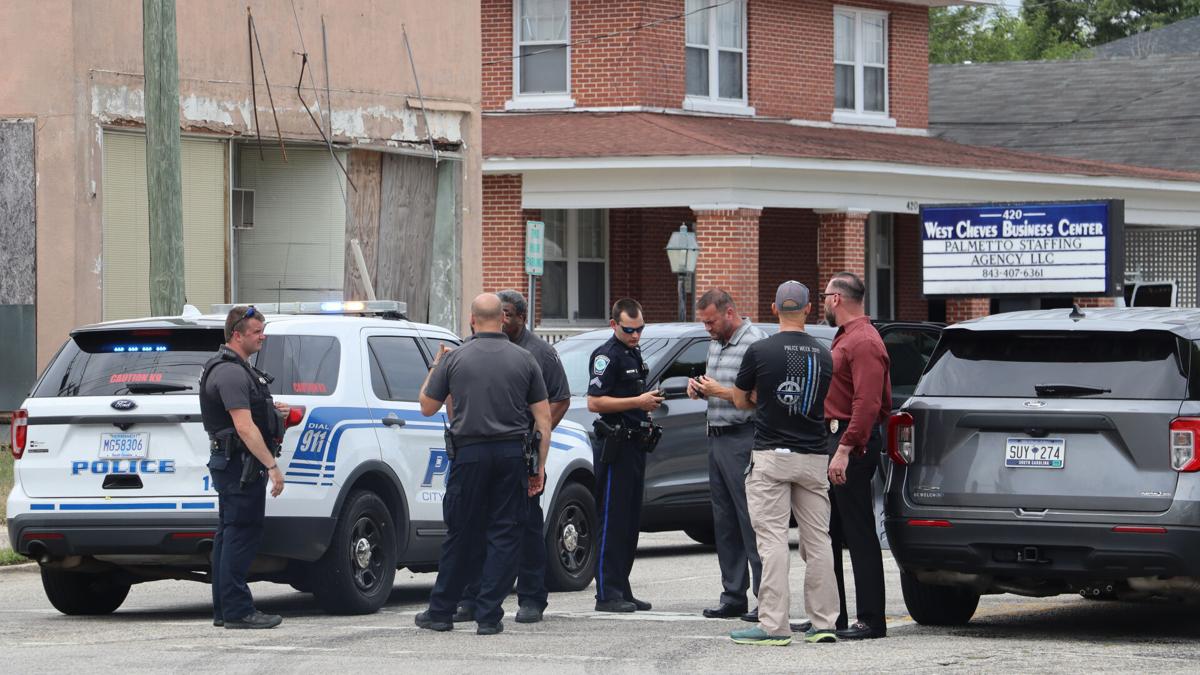 FLORENCE, S.C. – Police say a man has been arrested in the case of a shooting in Florence Wednesday that left a woman dead.
Neither the man nor the woman has been publicly identified.
Capt. Bob Drulis of the Florence Police Department said Wednesday evening that multiple law enforcement agencies – including the Florence Police Department, Florence County Sheriff's Office, Florence County Central Dispatch, the South Carolina Law Enforcement Division, U.S. Marshal's Service Taskforce, the North Carolina State Bureau of Investigation, the Sanford, N.C., Police Department and the Lee County, N.C., Sheriff's Office – had developed information at approximately 1 p.m. that led to the arrest of a man at approximately 4:20 p.m. at an Econo Lodge in Sanford.
The man has not yet been identified.
The shooting occurred Wednesday morning.
Drulis said that Florence police were called to 420 West Cheves St. and found the dead woman.
By 11 a.m. the agency's SWAT team had cleared the building.
Florence County Coroner Keith von Lutcken identified the victim as Valerie Kwaita Baccus, 46, of Florence.