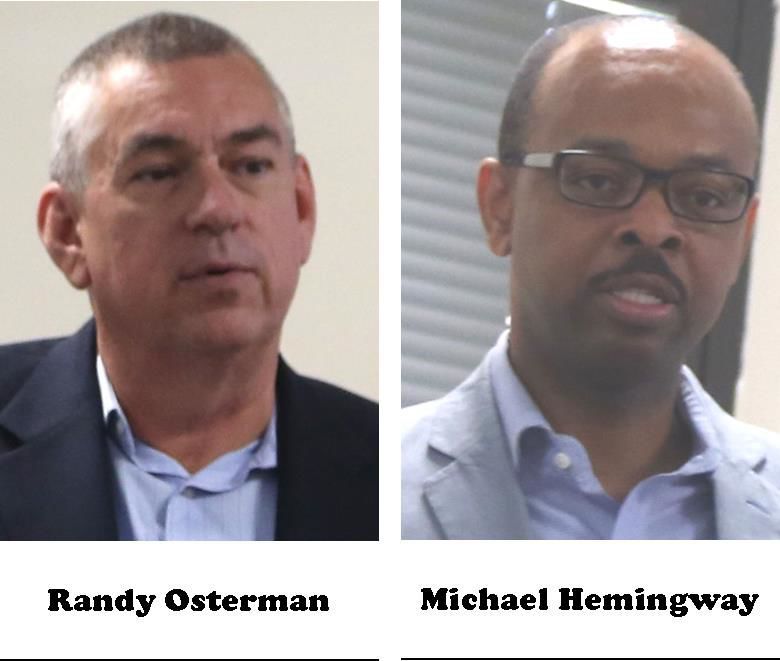 FLORENCE, S.C. — Florence City Manager Drew Griffin will have two successors. 
The Florence City Council voted Tuesday morning to execute contracts with Fire Chief Randy Osterman and Utilities Director Michael Hemingway to replace Griffin as the city manager when he retires later this year. 
Osterman is expected to be promoted to city manager when Griffin retires but may only serve for a couple of years as he is also nearing retirement. 
Osterman has served as the city's fire chief for 12 years.
Hemingway will be designated as the successor to Osterman.
Hemingway has directed the city's utilities for 8½ years.
This plan will enable Hemingway to serve in his current capacity during a vital time. Florence is planning a second waste-water treatment plant on the west side of town. This will be a $50 million to $75 million commitment. Also, Hemingway needs time to train his replacement as utilities director. 
Wukela said that the plan was the best course and best hope for maintaining the city's culture into the future. 
A source told the Morning News last week that the city had identified four internal finalists for the position of city manager with Osterman and Hemingway being selected for the position. 
The choice of hiring a new city manager has been made over several months. A source told the Morning News that early talks involved searching outside the city or internally for the best candidates. For stability and continuity, the internal approach was favored.
Griffin said he was approached approximately two or 2½ years ago to begin a transition by identifying high-performing employees of the city and putting them into positions where they can grow and be ready to assume additional responsibilities and leadership roles when vacancies occur.
Griffin became the city manager in 2011 after serving 16 years as the director of public works and utilities.
Mayor Stephen Wukela called hiring Griffin "the most prudent decision" that he's ever been apart of. 
The meeting was broadcast via the city's YouTube channel. 
Wukela reported that Griffin was hiding in the corner so he didn't hear the complimentary words of the city's mayor. 
"Unfortunately, he's going to have to listen to it because I have the microphone," Wukela said. "The relationship between a mayor and a city manager is a critically important one and the relationship between the council and the city manager is critically important." 
Wukela added that he didn't think there could be a better relationship between a mayor, council and city manager than the one between him, the council, and Griffin. 
He also said he didn't think there could be a better city manager than Griffin. 
"We have been incredibly lucky to have Drew lead the city as he has for these many years," Wukela continued. 
He also called Griffin a dear friend and a brother.
Wukela added that Griffin had brought out the better angels of his nature and of the council. 
Griffin will become the latest person to join a list of leaders leaving their positions in the city. That list includes Wukela and Councilwoman Octavia Williams-Blake who elected not to run to retain their positions on the city council.
Get local news delivered to your inbox!
Subscribe to our Daily Headlines newsletter.