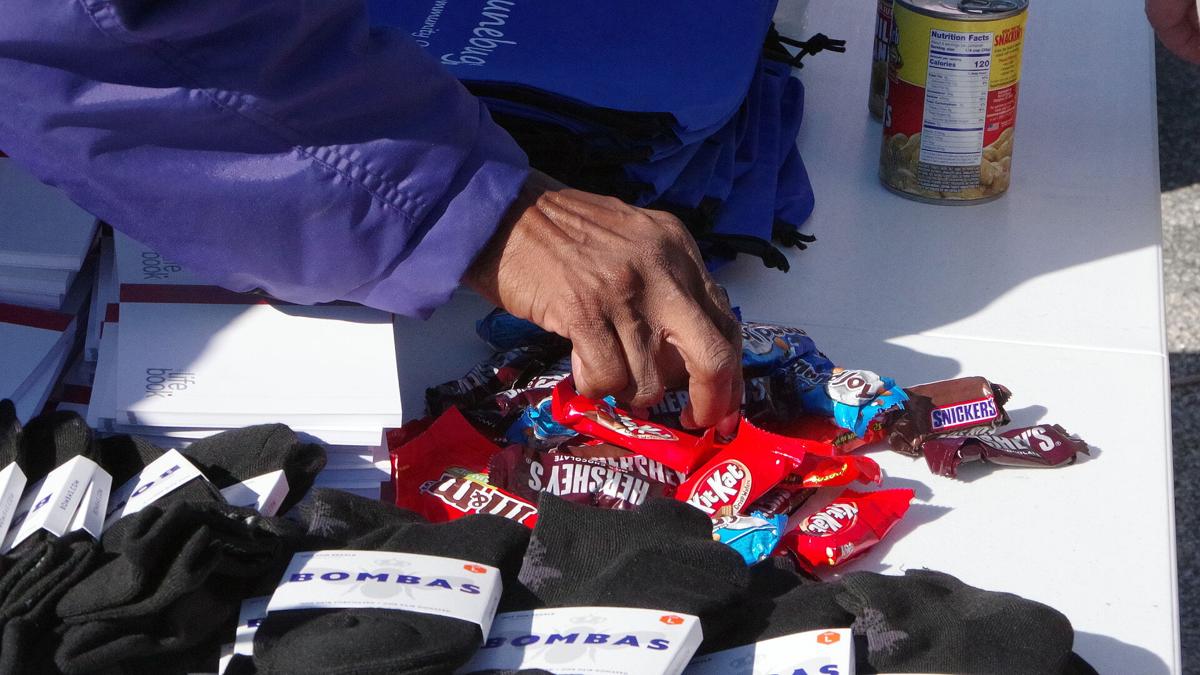 FLORENCE, S.C. – Community organizations came together Tuesday for the first Homeless Connects event tagged "Blessings and Burgers."
Sponsored by No One Unsheltered, a subcommittee of the Mayor's Coalition against Homelessness, the event was held in the parking lot of the Salvation Army Thrift Shop on South Irby Street.
A group of organizations came together to provide a hot meal and other items for the homeless population in the area while trying to share available resources where they might seek help.
"Burgers and blessings are what we offered," said Capt. Tim Scott, command officer serving the Pee Dee Region of the Salvation Army.
The group set up in the parking lot with a mobile food unit to serve a hot meal of burgers, chips and a drink to the homeless and hand out information about available services and other items, he said.
New to Florence this summer, Scott was anxious to reach out to the homeless and others who stopped by.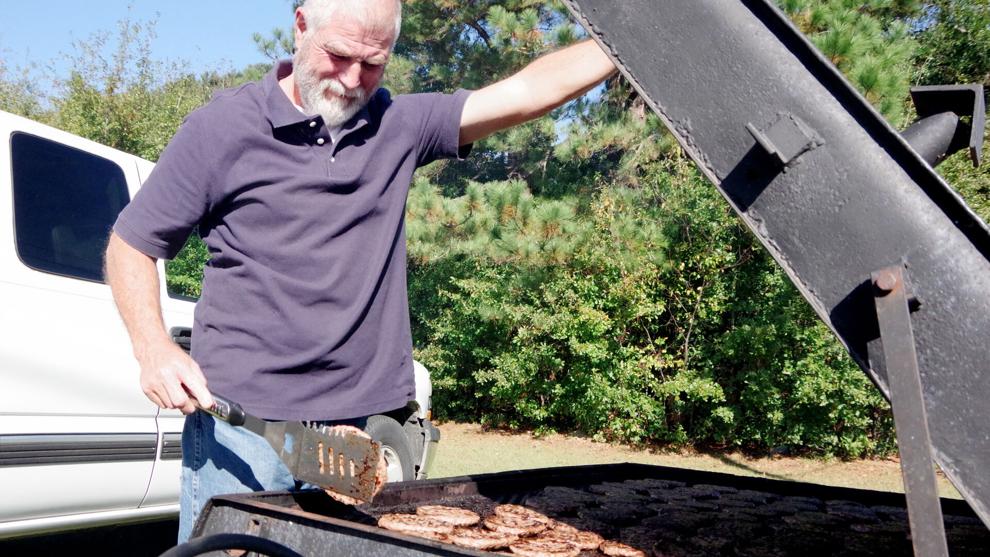 Scott and his wife, Melissa, came to the Pee Dee region from Georgetown in June. He said it has been difficult to meet people while wearing masks. He said it is his hope to meet people and for them to feel comfortable meeting him on the street and talking with him.
Scott said this location was chosen because of the number of homeless people in the area, and the fact that the building is temporarily closed for improvements.
Bo Myers with Junebugs Cares Ministries said there are known pockets of homeless people in this area. He and others used this opportunity to provide assistance to those in need.
This was the first time trying to connect with people in this way, Scott said. He said other events like this one will be planned at other locations around the city.
Myers said the group is blessed to have an abundance of partners. In addition to the Salvation Army and Junebugs Cares Ministries, assisting with the event were House of Hope, The Naomi Project, Pee Dee Coalition, Pee Dee Community Action, Regeneration Shelter and Resurrection Shelter.
Scott said there has absolutely been an increase in need from the community since the coronavirus hit. He said many people are out of work, with no paycheck coming in and can't provide for themselves and their families. He said just having children at home and not in school has blown many people's food budgets.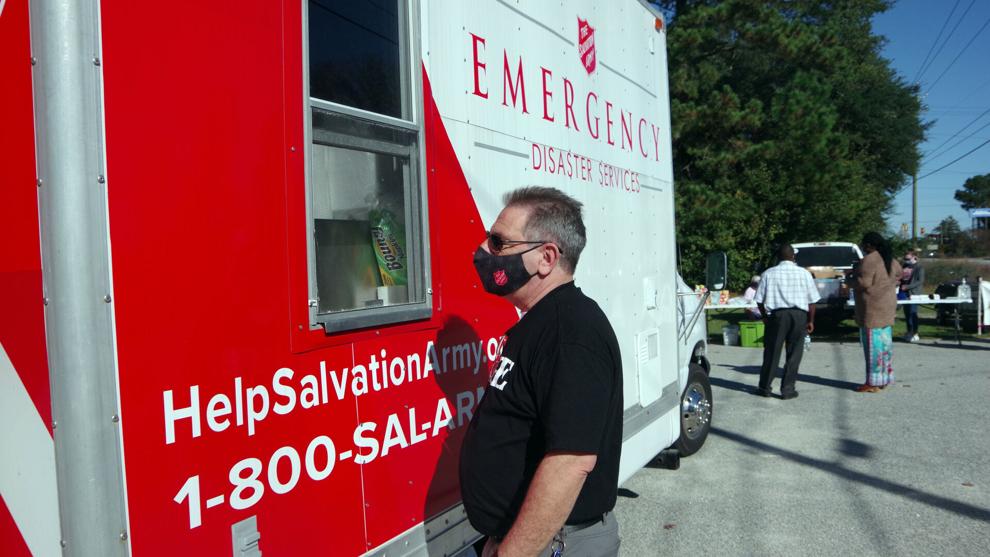 "People who have needs will always have a need, but in the last nine months people who would not necessarily ask for help are coming in," Scott said. "It is taking an emotional toll on them as well as a financial toll."
In addition to burgers, the group handed out canned goods, socks, warm hats for the cold of winter, water purifying bottles, masks, hand sanitizer, hygiene kits, tote bags and Bibles.
"We get to witness; we don't get to judge," Scott said.
Myers said this is a new outreach program that has come together to fight homelessness and to give those who have found themselves in a homeless situation a place to come for resources and sheltering.