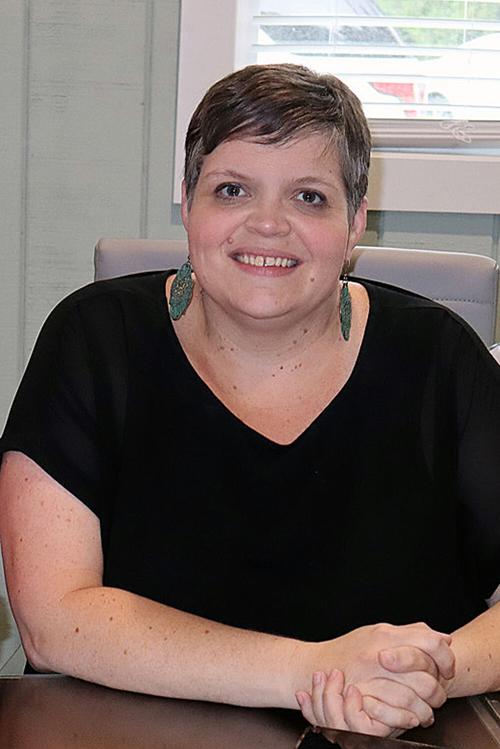 HARTSVILLE, S.C. – Scottie Hill remembers the terrorist attack on the World Trade Center from the perspective of someone who has heard the horror stories, who has witnessed the effects of that day on thousands of people who were at Ground Zero or who were exposed to the aftermath.
"I lived in New York, in Manhattan, when 9/11 happened," said Hill, now the founder and executive director of the Trent Hill Center for Children and Families in Hartsville. "I was in my second year of my master's program."
During that time, Hill said, she had two internships, one that would put her in direct contact with thousands of people with 9/11-related health problems. That internship was working for the New York State Worker's Compensation Board.
Hill said her supervisor called and told her of a new program being set up at Mount Sinai Hospital in response to 9/11.
"They were looking for a social worker who had worker's compensation experience," Hill said. "He recommended me."
Hill said the Health for Heroes program was started in December 2002 at Mount Sinai as a World Trade Center Medical Screening Program for workers and volunteers at Ground Zero to help them receive treatment for health problems related to the rescue, recovery and cleanup. She said a group of labor union activists, government representatives, occupational doctors and other health care workers had successfully advocated for the program to provide medical screenings for World Trade Center workers and first responders.
Hill said these advocates knew people exposed to toxic materials and psychological trauma would be at risk for a host of illnesses. She said symptoms were already being identified from theses exposures a year after 9/11.
Workers and volunteers identified as having World Trade Center-related health problems were provided medical and mental health treatment through the Mount Sinai Health for Heroes Program, which was funded by a $1 million grant.
Among those eligible for free medical care were workers and volunteers who were involved in rescue and recovery, restoring essential services and cleanup at the World Trade Center site.
Doctors discovered that rescue and recovery workers were at extremely high risk for illnesses related to toxins at Ground Zero. Conditions vary from chronic asthma and cancer to post traumatic stress disorder.
"I was hired to work with the World Trade Center first responders in treatment, benefits and resources to provide the health care they needed," Hill said. "I was hired as the first social worker in that program. My role changed over time as the program expanded. In 2015, legislation extended the World Trade Center Health Program funding through 2090. It started out as a one-year program and is now a lifetime program and now includes survivors of the World Trade Center, people who lived and worked in the area, first responders and others who came in to clean up the site."
Hill said that for the first five years of the program, she was the director of a team of social workers hired to administer the program.
"I developed and shaped the program," Hill said.
Hill left the program briefly in 2007. She returned in 2008.
"I have worked for it in one way or another ever since," Hill said.
For the past seven years, she has not worked directly with individuals in the program but with the federal organization that funds the program. She continues to work four hours per week. That is in addition to her responsibilities at the Trent Hill Center for Children and Families in Hartsville.
Hill said the most rewarding part of the job has been working with the first responders.
"I heard many, many stories about what they saw, did and smelled," Hill said.
Hill said she helped thousands of these workers.
She said iron and steel workers, first responders, city workers, telecommunicators and others were at the scene helping in the cleanup of debris, which took months.
Over time, Hill said, the illnesses have gotten worse, and the number of people affected has increased. Many have been diagnosed with cancer and asbestos-related diseases, she said. Some of the cancers don't show up until 15 to 20 years after exposure, she said. Others ended up with severe lung disease, and unfortunately a lot have died, she said.
Even with the enormous risk they took, many of the people helping out at Ground Zero said they would do it all over again, Hill said.
"They tend to be a very patriotic group," she said. "Many are angry at the government that lied and said it was safe to get back to work."
Some have also suffered mentally from what they saw and what they had to do.
Hill said people worked knowing they had relatives who were buried in the rubble. She recalled an iron worker who went there to help knowing his brother died there.
Hill said she also worked with people known as the "bucket brigade." She said these were the ones who sifted through the debris and often found body parts among it. Most were volunteers who were not adequately prepared for the toll this would take on them mentally as well as physically, she added.
Twenty years later, Hill has her own vivid memory of that day in September 2001.
"I got a cab to my internship, and while in the cab, they reported a plane had crashed into the World Trade Center. By the time I got to the internship, the second plane had hit," Hill said.
Hill said she worked a block and a half from Macy's.
Everyone was trying to get out or use their phones.
"I couldn't get in touch with my parents, and they couldn't get in touch with me," she said.
Hill said when she got ready to go back home, there was no means of transportation available. She had to walk from 34th Street to 110th Street.
"It was about four miles," she said. "I remember on that day people were being very kind. I saw the news when I got home and got a much better understanding. I had a feeling of being trapped. The airport was down. It was a scary few days."
Looking back, Hill said she was very young to have dealt with the events of that day and the job that came afterward.
She didn't come away completely unscathed.
"I had nightmares," she said. "The first few years afterward were hard."
When she would come home to South Carolina, Hill said, she would go out with friends and feel very disconnected from them.
"Work was so heavy, I had to learn to take care of myself and let it go," Hill said. "It serves me well today."