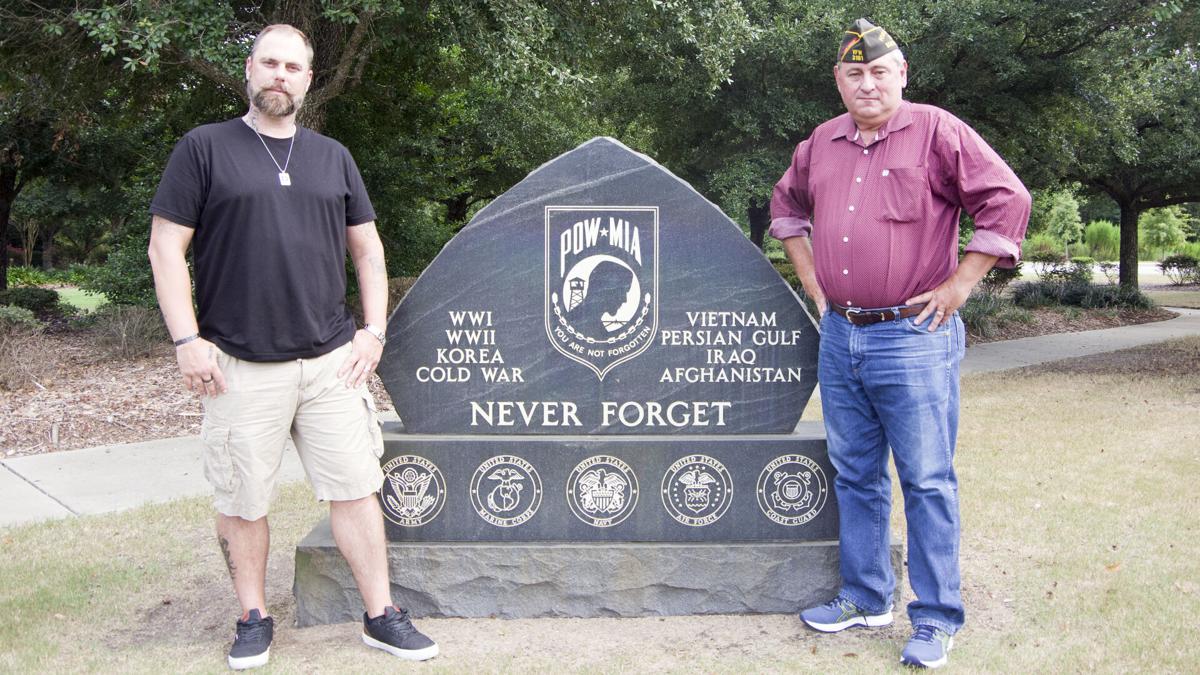 FLORENCE, S.C. — Florence's Second Annual 22K Ruck for 22 will happen Saturday morning, just a bit differently than it did last year thanks to COVID-19.
The event starts at 9 a.m.
"It's definitely not as big as it was last year and that's OK. We know with the COVID going on, for that many people to show up and show support, is amazing," said veterans advocate and event organizer Shawn Laurie.
As of 10 days before the event 65 people had registered, he said.
"We're hoping for at least 30-65 people," Laurie said.
The purpose of the ruck is to raise awareness of veteran suicides and, in doing so, draw resources to the problem.
"We know 22-plus a day take their lives for mental health and addiction and other reasons," Laurie said. "We want the VA to know that us veterans out here, civilians and patriots come together and we know this is a problem so we want the VA to see we are taking it serious."
One of Laurie's partners in this year's ruck, the Veterans of Foreign Wars, actively advocates for services that would reduce veterans suicides.
"He chose the number 22 to signify that one average, 22 military veterans daily commit suicide and by rucking, walking, running or marching for 22 kilometers, we are reminded of this staggering loss, and work together in ways to help veterans who are struggling and prevent suicide," said Johnny Guest, state VFW chairman for Student Veterans of America.
Event sponsor HopeHealth is working with the event to make sure it is COVID safe for participants.
"HopeHealth recommending ruck in increments," Laurie said. "I wanted us to start at 9 a.m. but I'm encouraging us to show up earlier. When you show up we may allow you to take off. We come and sign in and if you want you can go ahead and start walking."
"Unfortunately we just can't walk in a big group this year," Laurie said.
He also encouraged participants to mask up until they started their ruck. Toward that end the event will provide masks, hand sanitizer and signs encouraging social distancing.
"If you're going to hang around and talk to people, keep yourself safe," Laurie said.
On site this year will be fellow veteran advocates Van Booth and Michele Ladd.
Booth walked coast to coast to highlight the plight faced by veterans and Ladd founded National Veteran Resources.
South Carolina militia members will also be on hand.
Laurie said for anybody who wants to talk there will be veterans on hand to talk with.
"We got a lot of people who are hurting," Laurie said.
"This is our second annual so we're hoping it works out good and already working toward next year," he said.
To contact Laurie search for him on Facebook or Instagram at Shawn the Veteran Guy or by email at ShawnLaurie79@yahoo.com.
Get local news delivered to your inbox!
Subscribe to our Daily Headlines newsletter.