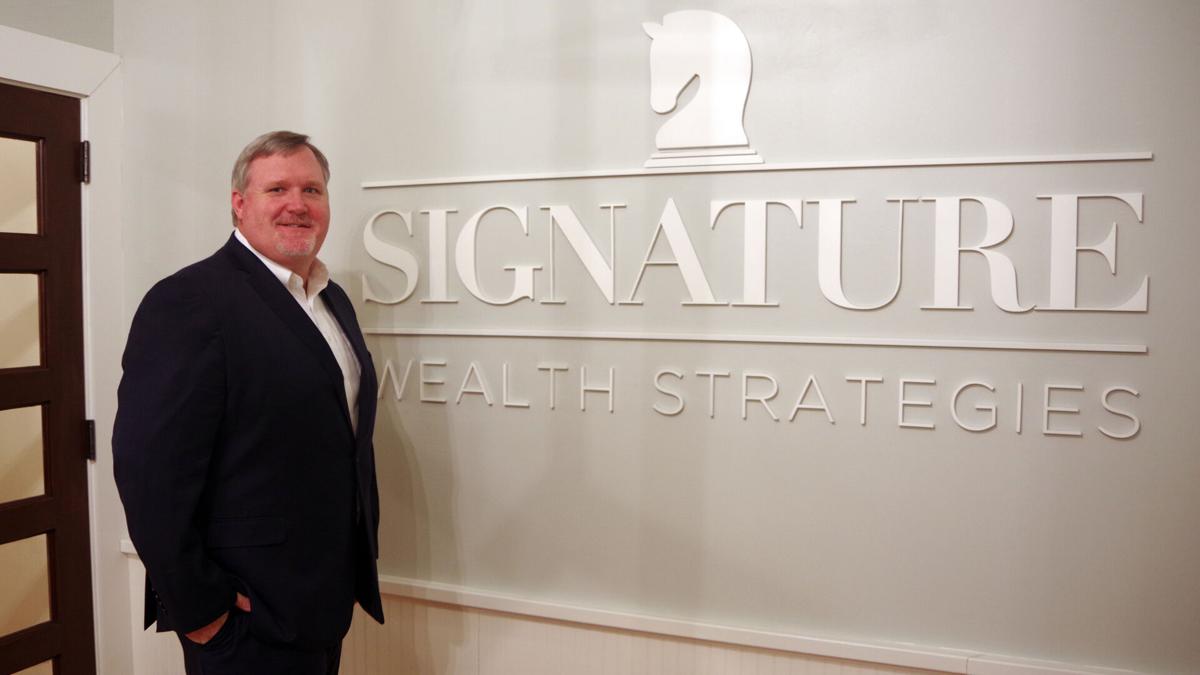 FLORENCE, S.C. — Frank "Chip" Munn, CEO of Signature Wealth Strategies at 135 S. Dargan St. in Florence, has been recognized by Forbes and SHOOK Research on the Forbes 2021 Best-in-State Wealth Advisors list. The list was released on Feb. 11.
Munn was ranked 15th in South Carolina.
"Our team has spent the past five years building a culture that focuses on providing a concierge level of service to clients, and it's humbling to be recognized for our work," Munn said in a company announcement.
Munn said the nominees were researched and interviewed before a decision was made to include them on the list. He said all advisers considered for inclusion on the list have a minimum of seven years of experience. Factors considered include "revenue trends, assets under management, compliance records, industry experience, and those that encompass best practices in their practices and approach to working with clients."
"I am really excited to be recognized," Munn said.
He said there are a lot of financial advisers in South Carolina and many worthy of this recognition.
"It is truly an honor," he said.
Munn said Signature Wealth Strategies in Florence was started five years ago as an independent firm aligned with Raymond James Financial Services Inc. In February 2016, the company started with one office; now there are offices in 12 local communities across the Southeast.
As CEO of Signature Wealth, Munn has been a driving force in growing the group from a three-person team to a regional wealth management group with more than 45 members.
He and his team have built a thriving wealth management enterprise and he now oversees more than $1.7 billion of client assets.
"Signature was born out of the belief that every client, their lives and their future goals are unique and require individualized attention," Munn said. "Above all, we wanted to build a company that really honored that belief and that allowed us to embrace innovative ideas about creating new services and experiences for our clients."
Munn said he has spent half of his life as a financial planner.
He said it has been beneficial to the company to have 23/24 years of experience behind him, yet at 45, be someone his clients can hopefully count on to be around to help them navigate their financial planning as they approach and enter retirement.
"I have a lot of experience that is beneficial for us," he said. "People want to feel like their financial planner is going to be with them as they get ready to retire. That is when people need us the most."
Munn said he loved selling even as a child. He sold lemonade at a lemonade stand and homemade fudge. He said he even rented out his jean jacket in the fifth grade.
He became a financial adviser at 23 years of age. Munn said his interest in financial planning was piqued in high school when his grandfather, who owned a farm, died. He said his grandfather wasn't good at planning, and he decided then he wanted to help others so that they wouldn't have to go through what his family went through with the estate. He wanted to help people with estate planning.
"I didn't want to see other families go through some of the stuff that we did," Munn said.
He is a graduate of Clemson University with a degree in elementary education. He taught sixth grade for one year at Moore Intermediate School in Florence before deciding to make the leap to financial planning. Munn is now an author and entrepreneur with a focus in finance.
His book "Leap Before You Look" outlines his journey to starting and scaling an advisory firm. In 2019, he published his second book, "The Retirement Remix" and launched a storytelling podcast. He suggests in his latest book that the old school idea of retirement is broken and needs a more modern approach.
He is also a regular contributor to various financial publications.
Munn was also ranked among the top 10 regional advisers under age 40 by "On Wall Street" magazine. He's been featured on Forbes.com and Fast Company and been interviewed on popular industry podcasts.
Munn said his family is deeply invested in Florence, where they actively contribute to the revitalization of the downtown area and volunteer to improve on the opportunities available for those in the community.
Originally from Pamplico, Munn lives in Florence with his wife, Trish, and their four sons — Christian, Carson, Hampton and Turner.