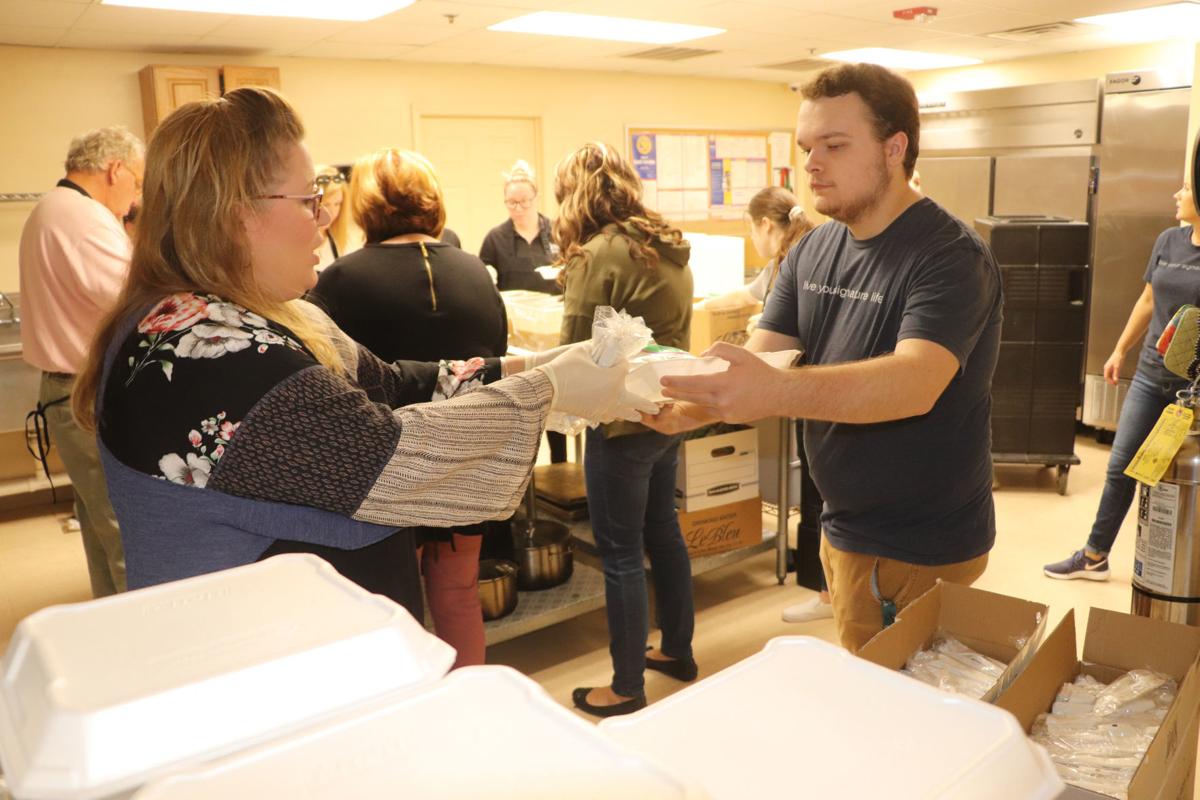 FLORENCE, S.C. — The kitchen was busy Wednesday morning at the Courtney McGinnis Graham Community shelter.
Each year, the House of Hope of the Pee Dee's community shelter plays host to the annual Signature Wealth Strategies Day of Thanks meal. Hundreds were expected to attend the meal.
The meal for area homeless was held from 11 a.m. to 2 p.m. at the shelter at 535 S. Church St. in Florence.
Signature Wealth Strategies SWG CEO Chip Munn said it meant a lot to see the company's employees giving back during the beginning of the holiday season.
"Each year, our employees work to see how they can give back to the community even more," he said.
Munn also said it meant a lot to him to see the employees creating activities for the children attending to enjoy like coloring stations and other games.
An hour before the meal was scheduled to begin, several Signature Wealth employees began unloading their vehicles containing everything from plates to soda.
Munn said it was great to see the community come together to support the meal.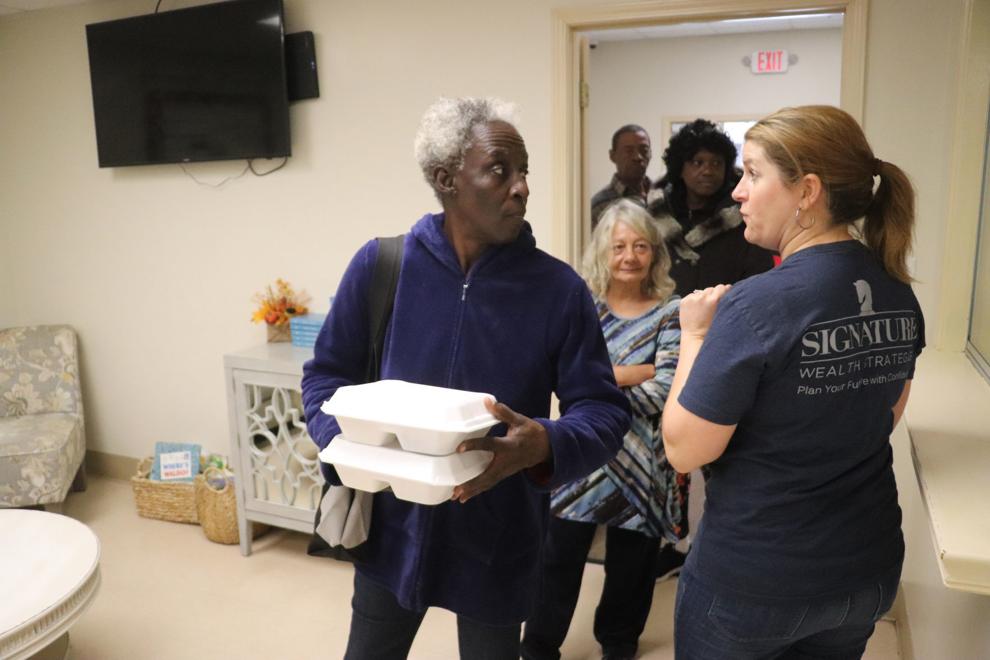 The meal is made possible through the help of Signature Wealth Strategies' partner agency, the House of Hope of the Pee Dee, and donations from several local businesses, including Victors restaurant, S&W Printing, CPS LED Lighting, Pepsi, M&M Printing and Graphics and Jimmy John's Gourmet Sandwiches.
Wednesday's meal was the 5th annual meal organized by Signature Wealth Strategies.
The Courtney McGinnis Graham Community Shelter is operated by the House of Hope. It opened on Oct. 16, 2016. It provides temporary housing for 40 individuals in need. The shelter includes kitchen and dining facilities as well as space for limited counseling and job search services.
Courtney McGinnis Graham was a community activist who advocated for the homeless. She died suddenly in 2015.
Signature Wealth Strategies is a wealth-management practice serving the Carolinas. It has offices in Florence, Greenville, Charlotte, Mooresville, N.C., Hickory, N.C., New Bern, N.C., and Leland, N.C.