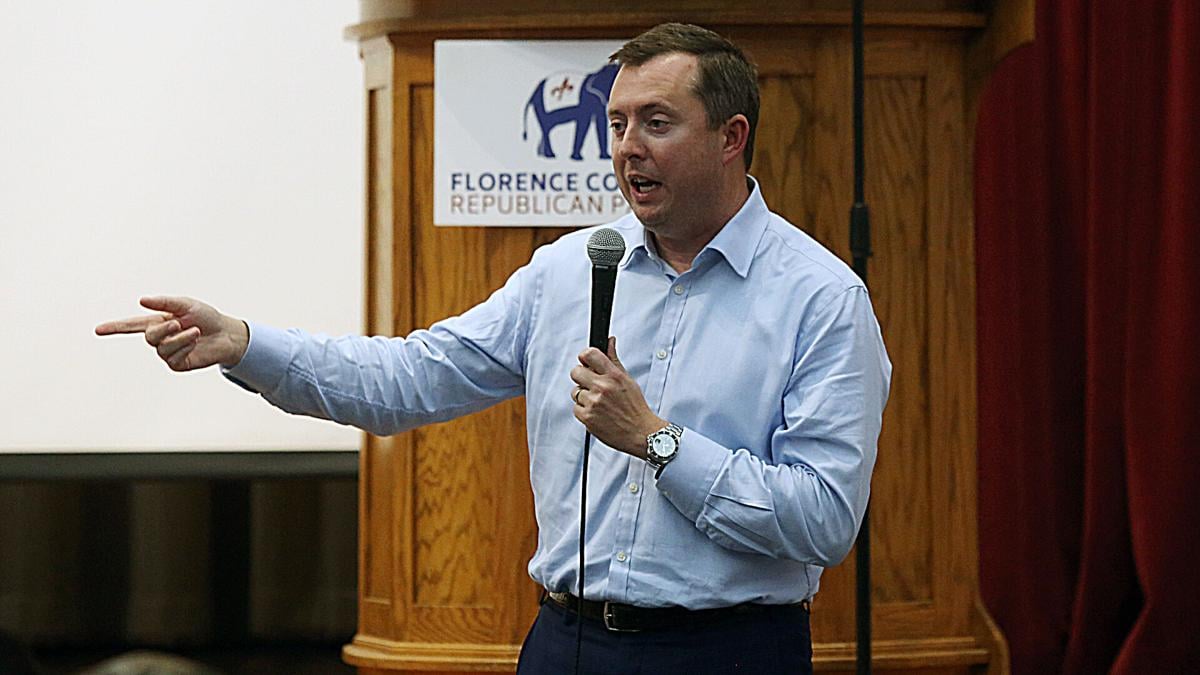 FLORENCE, S.C. — One Pee Dee state legislator has been named a business champion by the South Carolina Chamber of Commerce. 
The chamber announced Wednesday morning that state Rep. Wallace H. "Jay" Jordan Jr. received a perfect score of 100% on the chamber's annual legislative scorecard. 
State Sen. Hugh K. Leatherman Sr. and state Reps. Lucas Atkinson, Patricia "Pat" Henegan, and Roger Kirby were named business advocates, meaning they received scores between 90% and 99%.
Each legislative session, the chamber tracks roll-call votes on key business issues and tallies them in the scorecard to determine an overall score for each member of the General Assembly. This year, the chamber's scorecard focuses on votes including COVID-19 liability protection for businesses acting in good faith, Unemployment Insurance Trust Fund funding, broadband expansion, tax reform, and attainable workforce housing.
In all, 53 members of the General Assembly received recognition as business champions or business advocates based on their 2020 voting record. Six (three Senators and three Representatives) were named business champions and 47 (17 senators and 30 representatives) were named business advocates. 
Other business champions include Senate President Harvey S. Peeler Jr. and Sens. Thomas Alexander and Ronnie Cromer, and Reps. Cal Forest and Russell Ott. 
Other business advocates include Senate Majority Leader A. Shane Massey, Senate Minority Leader Nikki Setzler, House Speaker Pro Tempore Tommy Pope, House Majority Leader J. Gary Simrill, Sens. Sean Bennett, Paul Campbell, Chip Campsen, Wes Climer, Tom Corbin, Greg Gregory, Larry Grooms, Dwight Loftis, Floyd Nicholson, Glenn Reese, John Scott, Katrina Shealy, Ross Turner, and Tom Young and Reps. Rita Allison, Bart Blackwell, Gilda Cobb-Hunter, Bobby Cox, Heather Ammons Crawford, Chandra Dillard, Jason Elliott, Laurie Funderburk, Craig Gagnon, Doug Gilliam, Patrick Haddon, Davey Hiott, Chip Huggins, Joe Jefferson, Randy Ligon, Tim McGinnis, Weston Newton, Leola Robinson, Bill Sandifer, Eddie Tallon, Ashely Trantham, Jay West, Bill Whitmire, Mark Willis, and Chris Wooten. 
"This year put never-before-seen pressure on our state's business community and legislators were called upon to enact policies that supported small businesses and jobs." South Carolina Chamber of Commerce President and CEO Ted Pitts said. "The legislators on this list showed dedication to passing legislation that will help business recover in both the short and long term. The S.C. Chamber appreciates their efforts and thanks them for their work to implement policies that will save business time and money while protecting jobs."
Get local news delivered to your inbox!
Subscribe to our Daily Headlines newsletter.