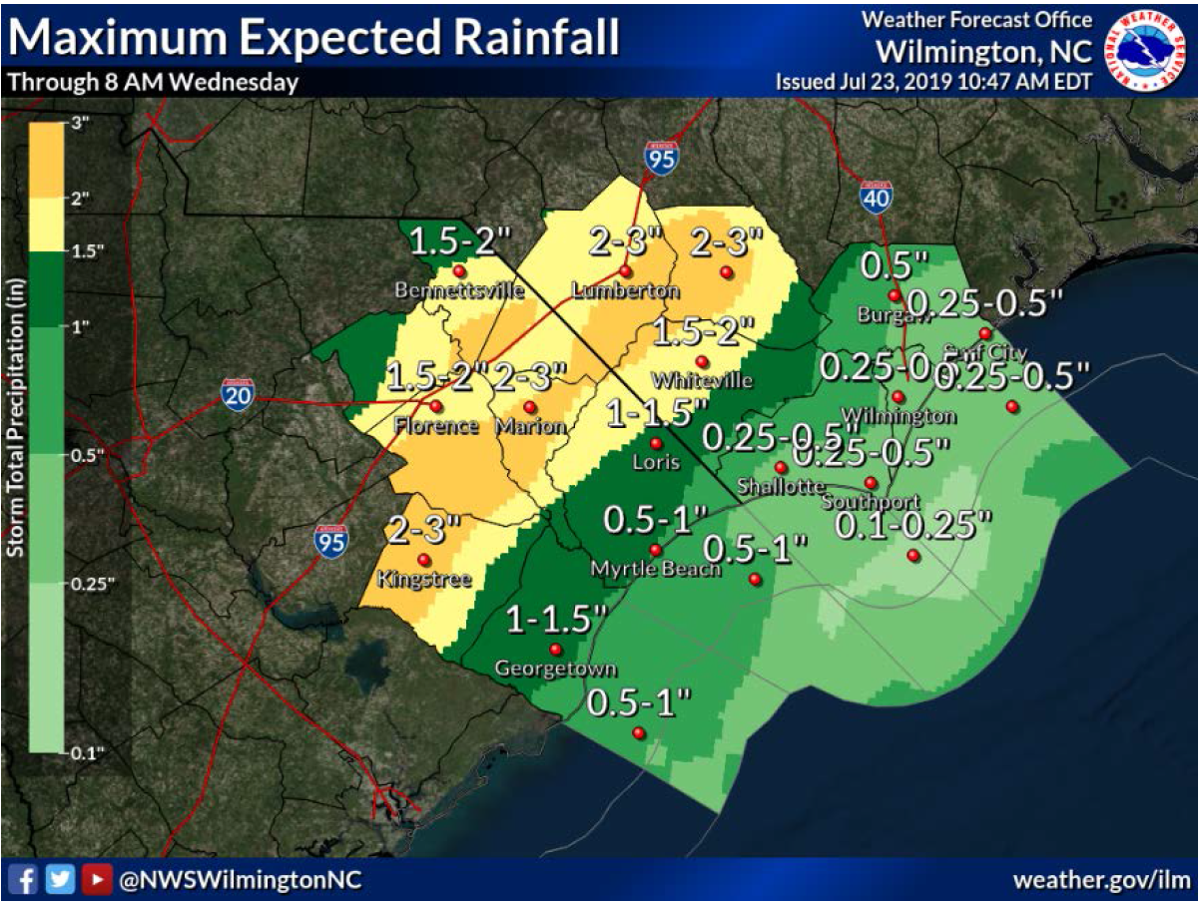 WILMINGTON, N.C. -- Tropical Depression Number 3, which formed off the Florida Coast Monday, ceased to exist as of the 11 a.m. update but that doesn't mean the Pee Dee is off the hook weather wise.
A cold front expected to pass through the Pee Dee this afternoon, though, will be a player and will eventually collect the depression and move it off into the Atlantic, according to a briefing issued by the National Weather Service office in Wilmington, N.C.
"Confidence remains high that TD 3 will be a lower-end impact event. Meanwhile, the area is in a 'Slight Risk' for severe thunderstorms late this afternoon and this evening, with the main threat being damaging winds," Mark Willis, meteorologist in charge, wrote in a briefing on the storm.
"Strong to severe thunderstorms with the main threat being damaging winds," Willis wrote in the briefing.
The 11 a.m. update on the storm front indicates the Pee Dee could be hit with up to three inches of rain from the storms.
The main severe threat from the cold front is from 2 p.m. until midnight, according to the 11 a.m. briefing.