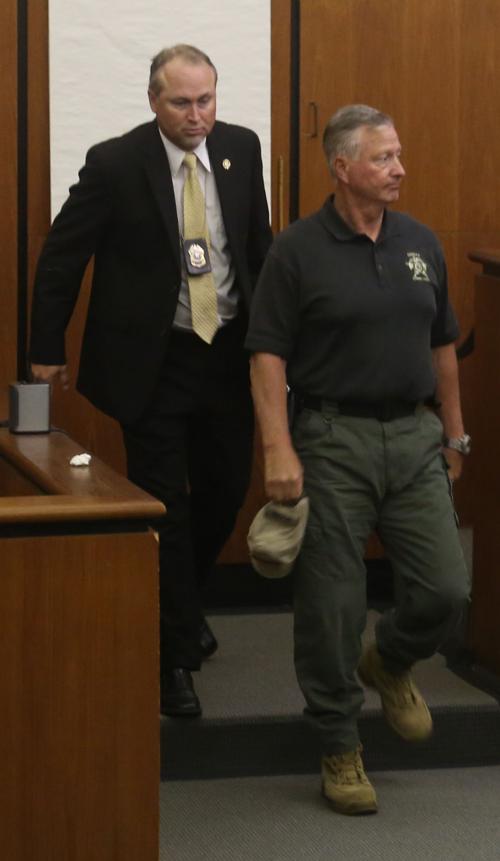 FLORENCE, S.C. – Florence County Sheriff Kenney Boone will be back in court on Wednesday.
Boone Boone, sheriff of Florence County since 2005, was arrested on April 24 after state Attorney General Alan Wilson's office announced that Boone had been indicted by the state grand jury on three charges: two counts of embezzlement and one count of common-law misconduct while in office.
Boone's attorneys, Butch Bowers and Robert Bolchoz of Columbia, have filed a motion for Judge DeAndrea G. Benjamin to reconsider Boone's bond. A hearing on the motion is scheduled for 2 p.m. on the second floor of the Richland County Judicial Center in Columbia.
On April 24, Benjamin set Boone's bail as a $50,000 personal recognizance bond with electronic monitoring and a no-contact order regarding the Florence County Sheriff's Office. Boone was also placed on home confinement. Benjamin said at the hearing that Boone and his attorney, once he retained one, could revisit the issue of electronic monitoring.
During the hearing, Boone asked why the state attorney general's office felt electronic monitoring was necessary.
Heather Weiss of the attorney general's office said information that led to Boone's indictment and arrest had come from within the sheriff's office and there was some fear of retaliation.
The embezzlement offenses are statutory felonies punishable by up to five years in prison each and a fine at the discretion of the court. The misconduct offense is a common-law misdemeanor, punishable by up to 10 years in prison.
On the day of his arrest, Boone was suspended by Gov. Henry McMaster pending the outcome of the case. W.C. "Billy" Barnes was appointed interim sheriff by the governor.
Get local news delivered to your inbox!
Subscribe to our Daily Headlines newsletter.