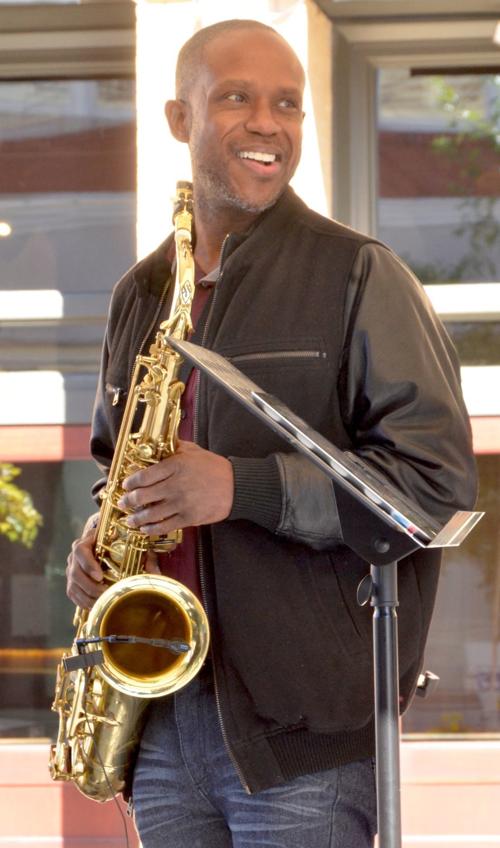 FLORENCE, S.C. – A saxophonist from Florence will be the guest artist at the Florence Symphony Orchestra's "Out of this World" concert at 7:30 p.m. Monday at the FMU Performing Arts Center.
Roderick Brown grew up in Florence and began playing the alto saxophone at Timrod Elementary, under the instruction of his band director and mentor, Leon O. Harvey.
As part of Florence One schools' DOME (District One's Musically Exceptional) program, led by Laura Greenway at the time, Brown was able to learn jazz theory and attend summer band camps, where he had opportunities to improvise in jazz ensemble.
"We are so very proud of one of our own," said Jeffery Gaines, the director of arts and innovative programs at Florence One Schools. "Mr. Rod Brown has excelled in his art form. He is a true example of what we desire our music programs to exemplify."
Brown leads a busy life, balancing two careers. He works as a physical science laboratory technician at the Coastal Plains Soil, Water and Plant Conservation Research Center. His own group, The Rod Brown Combo, plays regularly, and he also plays with Mark Rapp's ColaJazz, Columbia-based Jazz guitarist Greg Patterson, Felonious Funk, Florence Area Big Band, Randy Oswalt's Combo, Tastes Like Chicken, Sideswiped, Maxwell Baptist Church and others.
"We've titled this concert 'Out of this World' for a couple of reasons," said Pamela Glass, the Florence Symphony Orchestra's executive director. "First, Roderick Brown is an out-of-this-world instrumentalist. He plays saxophone, oboe, flute, clarinet. … His talent is off the charts.
"He will be playing a contemporary piece by composer John Williams, along with FSO musicians Shane Reeves on vibraphone and Jonathan Burns on bass.
"Another thing that makes this concert 'out of this world' is that it features 'The Planets' by Gustav Holst. It's an exciting lineup, with a huge orchestra playing. There will be over 70 musicians in this concert."
The Florence Symphony Orchestra is one of the oldest symphonies in South Carolina. The 2019-2020 season marks the FSO's 71st year in operation.
Tickets are available at the FMU Performing Arts Center ticket office, by calling 843-661-4444 or by visiting florencesymphony.com.