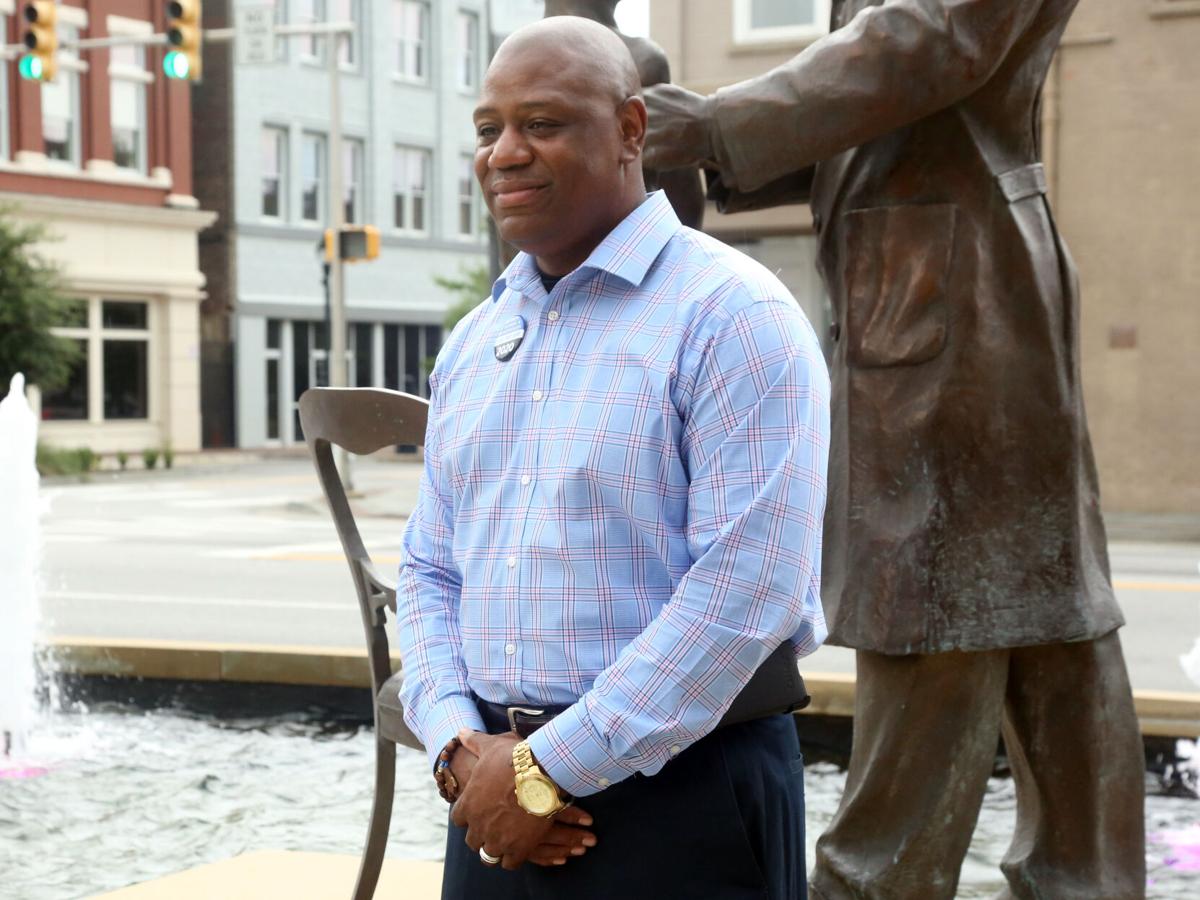 FLORENCE, S.C. — Either Republican T.J. Joye or Democrat Darrin Yarborough will be the next sheriff of Florence County. 
The winner of the election will replace Sheriff William C. "Billy" Barnes who took over the office in 2019. 
The South Carolina Constitution mandates that each county elect three judicial positions: sheriff, clerk of court, and coroner. Each of these positions is filled for a four-year term. 
The sheriff serves as the chief law enforcement officer of the county they work in. 
What are the qualifications for the position? 
Sheriffs must be citizens, 21 years old, registered to vote and a resident of the county they seek to represent for at least one year prior to the election they're running in. Also, sheriffs must have received a high school diploma or GED and have five years of experience as a Class I certified law enforcement officer, or a two-year associate degree and three years of experience or bachelor's degree and one year experience, or have served as a summary court judge for 10 years or more. 
Why is there an election? 
South Carolina Code further specifies that the election for sheriffs occurs during presidential election years.
Joye and Yarborough are the candidates. 
Joye defeated current Florence County Chief Deputy Glen Kirby in the Republican primary. Joye received 54.7% of the vote and Kirby received 45.3% of the vote. 
Joye currently serves as the director of security, athletic director and head football coach at the Carolina Academy near Lake City. He has held these positions since he retired from the South Carolina Highway Patrol in January 2015. 
He worked with the South Carolina Highway Patrol from Feb. 28, 1988, until his retirement. He worked in Dillon County from 1988 until 1996. He was promoted back to Florence County in 1996. Joye eventually returned as commanding officer for the eight-county Troop 5. 
Joye also worked for about 10 years as post commander for the troop. 
Joye also worked at the Florence County Sheriff's Office from 1985 until 1988. 
After graduating from high school, Joye joined the South Carolina National Guard in 1984 and became a military police officer. He served as an MP for one year. 
Joye graduated in 1983 from Hudgens Academy in Lynchburg. While in high school, he played football and also obtained an emergency medical technician's license. Joye also served as an EMT for Floyd Ambulance Service and as a volunteer firefighter for the Olanta Rural Fire Department. 
He is from Olanta and currently lives near Lake City. 
Yarborough defeated 2016 Democratic nominee Jody Lynch in the Democratic primary. He received 80.21% of the vote and Lynch received 19.79%. 
Yarborough has been a law enforcement officer for 27 years. He spent more than 20 years working for the Florence County Sheriff's Office and also stints with the Darlington County Sheriff's Office and the Darlington City Police Department. He currently works at Blue Line Shooting Center. 
He is a graduate of West Florence High School and Florence-Darlington Technical College. Yarborough said he plans to attend Coker University in the fall. 
Yarborough's wife is a teacher at South Florence High School. They have two children and five grandchildren. 
What do the candidates plan to do if elected? 
Joye said he wants to bring accountability and integrity back to the Florence County Sheriff's Office. He added that he wanted to work to increase deputies' salaries. Joye indicated a desire to restructure the office — he said the office was basically structured the same way it was when he was there in the 1980s with the addition of specialized units since — and put more deputies and double the number of investigators in the department. 
He also said he would decline any pay increase for himself until the deputies were paid more. 
Joye also called for increased training for deputies and detention center employees, more visibility by deputies to deter crime, and improved technology use by the sheriff's office.
Yarborough said he wanted to rebuild the relationship between the office and the community. He emphasized the need to be visible. 
He wants to improve the administration of the department, provide better training to the department, and also to make sure the detention center employees feel they are a part of the office. 
All of Florence County is eligible to vote in the election. 
The locations of precincts are available on voter registration cards and can also be found by going to SCVotes.gov, hovering the cursor above the voters' tab, selecting Check My Registration and entering the voter's name, birth date, and county of residence.
The election will be held on Nov. 3. 
What happens after the election?
The new sheriff will be sworn in at some point after the election. 
Get local news delivered to your inbox!
Subscribe to our Daily Headlines newsletter.