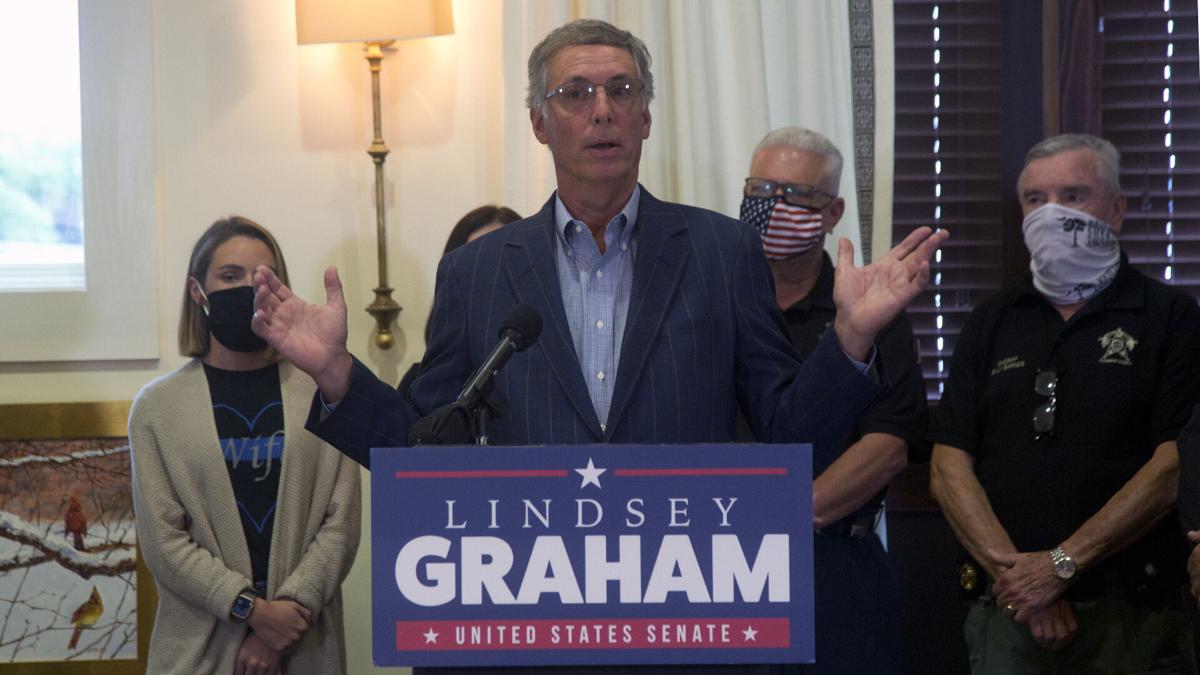 FLORENCE, S.C. − U.S. Rep. Tom Rice said U.S. Sen. Lindsey Graham played a major role in the beginning of one of the largest revitalization projects in downtown Florence. 
Rice spoke Tuesday afternoon about Graham's role in helping Hotel Florence developers secure a tax credit necessary to work on the project credited as one of the beginning projects of the downtown revitalization effort happening downtown.  
In addition to Graham's efforts in foreign policy − Rice said leaders such as Israel Prime Minister Benjamin Netanyahu, Turkey President Recep Tayyip Erdogan, Saudi Arabia King Salman and the foreign ministers of the United Kingdom and France are among the leaders who respect Graham's opinions − he also works hard on infrastructure. 
"One thing he [Graham] did early on in my career when I first got to Washington, there was a hotel that they wanted to build in downtown Florence called Hotel Florence, and they had to have a tax credit to get this thing done," Rice said. 
The results of the 2010 Census resulted in the addition of another Congressional seat to the Palmetto State's Congressional delegation. The new seat was selected to represent northeastern South Carolina, including most of the Pee Dee and the Grand Strand. 
Rice was elected to the seat when it was officially recreated in 2012. 
Rice, a retired tax lawyer from Myrtle Beach, said Hotel Florence developers clearly qualified for the credit to restore historic properties. 
"But the IRS [Internal Revenue Service] and the Interior Department took a different opinion," Rice said. 
Rice said he called Graham and asked for a meeting between himself, Graham, the IRS and the Department of the Interior in Graham's office. 
"Well, we sat down and they said we don't think the hotel qualifies, because they moved the staircase from right in the middle of the hotel over there off to the side," Rice said. "They said we don't think they should get the credit. And they said when the hotel was built originally, they had one bathroom per floor. Now they have one bathroom per room." 
Rice implied that he couldn't believe what he was hearing. He said he couldn't believe the federal government would stand in the way of the revitalization of downtown Florence for those reasons. 
"Sen. Graham said, 'Are you serious? This really irritates me,'" Rice continued. 
Graham then asked to be able to resubmit the paperwork. 
"Guess what? They got their tax credits, and the Hotel Florence got built," Graham said. 
After the hotel opened on May 23, 2013, Town Hall followed. The Greater Florence Chamber of Commerce moved in and downtown began to grow again. 
Get local news delivered to your inbox!
Subscribe to our Daily Headlines newsletter.