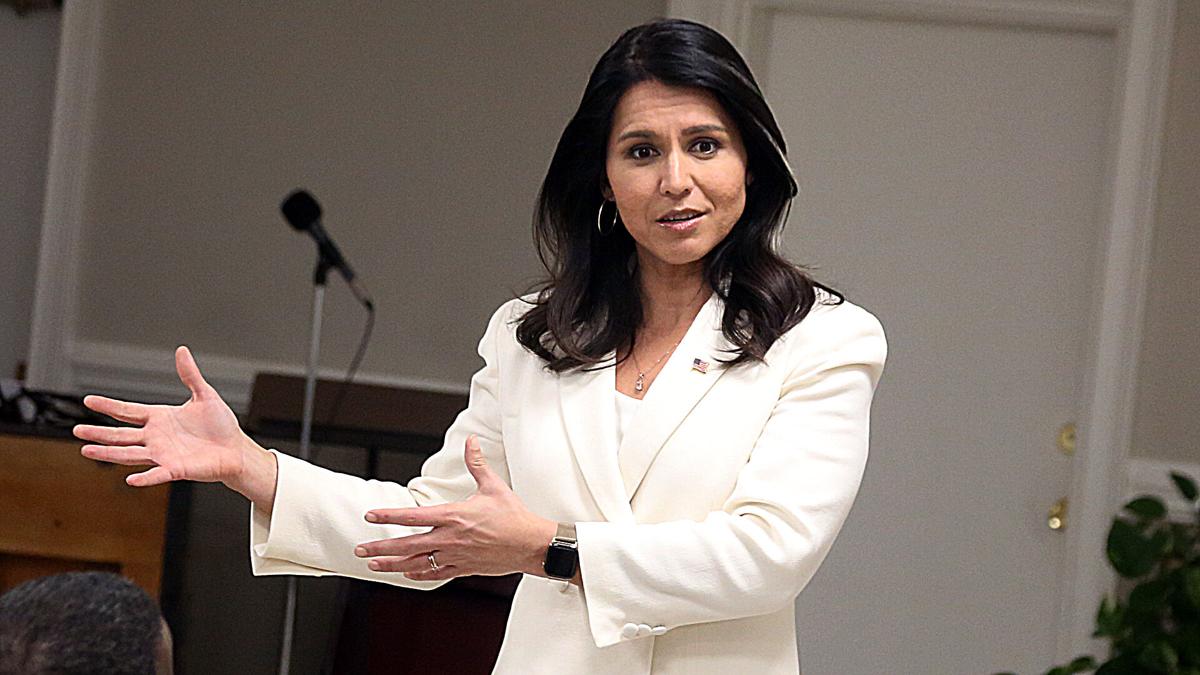 FLORENCE, S.C. — Congresswoman Tulsi Gabbard will appear at a virtual town hall in Florence Thursday evening. 
Gabbard, a representative from Hawaii and former candidate for the Democratic presidential nomination, will be the special guest at a town held by South Carolina House of Representatives candidate Isaac Wilson. 
Wilson served as Gabbard's local campaign representative during the run-up to the South Carolina Democratic presidential preference primary on Feb. 29. 
Gabbard finished seventh in the primary, behind winner and former Vice President Joe Biden, Sen. Bernie Sanders from Vermont, businessman Tom Steyer, South Bend, Indiana, Mayor Pete Buttigieg, Sen. Elizabeth Warren from Massachusetts, and Sen. Amy Klobuchar from Minnesota. She only finished ahead of candidates that had withdrawn from the race but remained on the ballot for the primary.
In Florence County, her performance was worse than in the state as a whole. She finished with 1.26% of the vote in the state but only 0.56% of the vote in Florence County. 
Gabbard appeared in Florence twice during the campaign, once for a Martin Luther King Day event and in December. 
Wilson is running against incumbent Republican Wallace H. "Jay" Jordan Jr. for the House District 63 seat. 
House District 63 includes part of West Florence. It is considered safely Republican by the FairMapsSC, a nonpartisan group working to create more competitive general election races for the South Carolina General Assembly. 
Wilson previously ran for an at-large seat Florence City Council in 2016. He was defeated in the Democratic primary by current council members Octavia Williams-Blake and Glynn Willis.
Two council members are elected by the city at-large in the 2016/2020 election cycle.
He secured 12.87% of the vote in the primary to come in fourth behind Williams-Blake, Willis, and Bryant David Moses. Williams-Blake and Willis were elected over Republican Chris Wegmann in the general election.
Gabbard announced her campaign for president on Feb. 2, 2019, and dropped out of the race on March 19 at which point she endorsed Biden. Prior to the South Carolina primary, Gabbard spoke at a Martin Luther King Day event in Florence. 
The town hall is scheduled for 7 p.m. Thursday. 
It will be broadcast via Wilson's Facebook page, fb.me/isaacwilson87. 
Get local news delivered to your inbox!
Subscribe to our Daily Headlines newsletter.