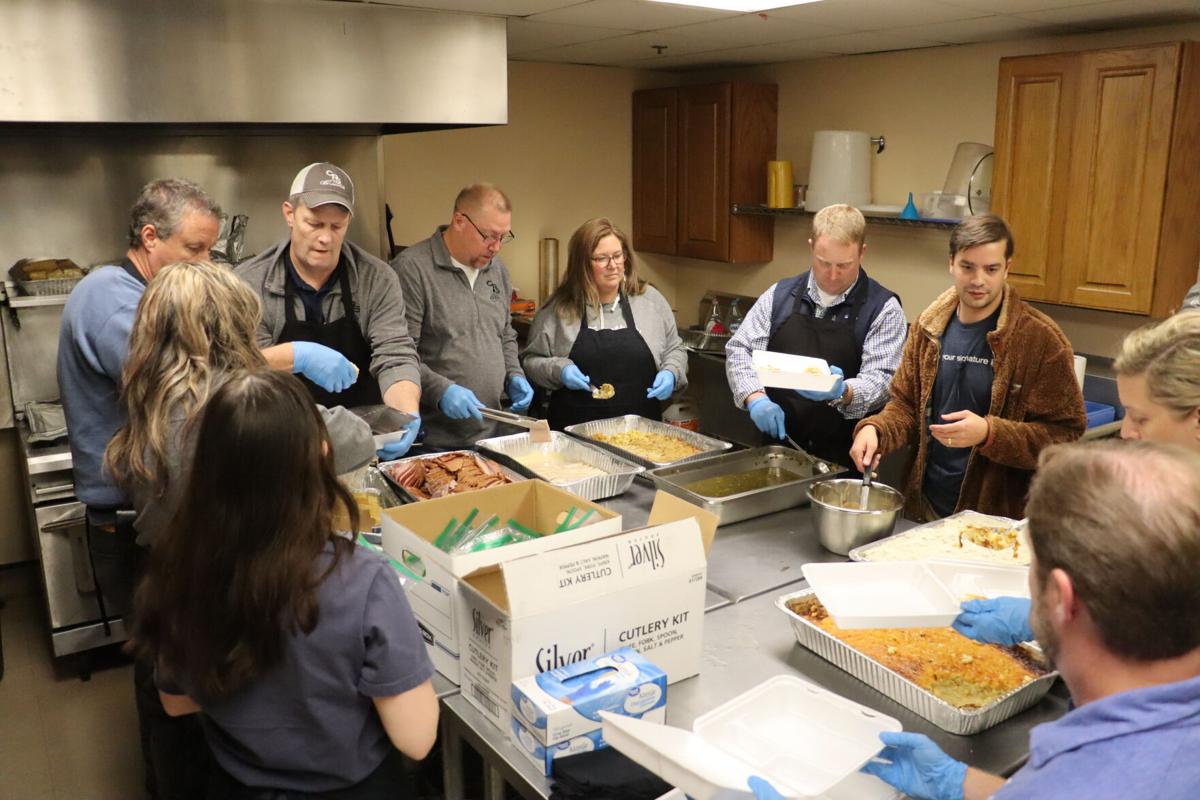 FLORENCE, S.C. —  Volunteers with Signature Wealth Strategies served up a hearty Thanksgiving dinner Wednesday at the Courtney McGinnis Graham Community Shelter.
The group has served the meal now for seven years as a way of giving back to the community it serves, said Chip Munn, managing partner at the company.
The business is supported in its annual effort by Victors Restaurant, S&W Printing, Pepsi, M&M Printing and Graphics and Jimmy John's Gourmet Sandwiches and the meals go to anyone who wants, or needs, one.
"Many of our clients, not only are they philanthropic but they expect us to be too," Munn said. "We thought this was a good way rather than sending out holiday gifts."
A second feeding will take place Thursday morning about 10 a.m. when volunteers with June Bug Cares ministry lays out a traditional Thanksgiving dinner at the shelter.