Sixty high schools across the United States have started offering Advanced Placement courses on African American studies amid the nationwide upheaval over race-based curriculum.
The College Board, a non-profit organization, announced a pilot program in February and courses began this month with the start of the school year. The curriculum will be an interdisciplinary look at the history of civil rights, as well as African American music, literature, the arts and humanities, political science, geography, science -- and will explore the vital contributions and experiences of African Americans.
The first of its kind, the pilot program will expand the following academic year to add additional schools. The course is expected to be available to all interested high schools in the 2024-25 school year, allowing time to secure valuable credit and placement policies at colleges and universities, according to the College Board.
High school teachers involved in the African American Studies pilot gathered at Howard University this summer to review the course framework and prepare for the course launch, part of the comprehensive support that AP offers for educators, the College Board explained in a statement to CNN.
Renowned educator Dr. Henry Louis Gates, Jr. hailed the new curriculum, saying the course work is "rigorously vetted" and should not be confused with the critical race theory concept, which has become a social and political lightning rod.
"Nothing is more dramatic than having the College Board launch an AP course in a field — that signifies ultimate acceptance and ultimate academic legitimacy," Gates said in a statement. "AP African American Studies is not CRT. It's not the 1619 Project. It is a mainstream, rigorously vetted, academic approach to a vibrant field of study."
Black history from the year you were born
Black history from the year you were born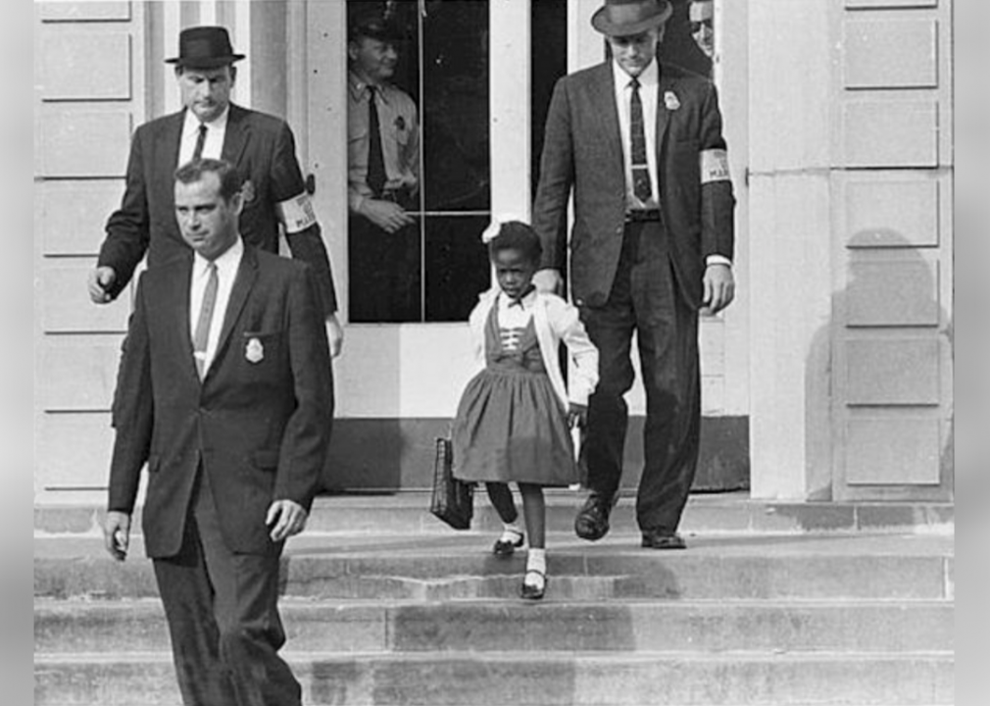 1919: Oscar Micheaux produces 'The Homesteader'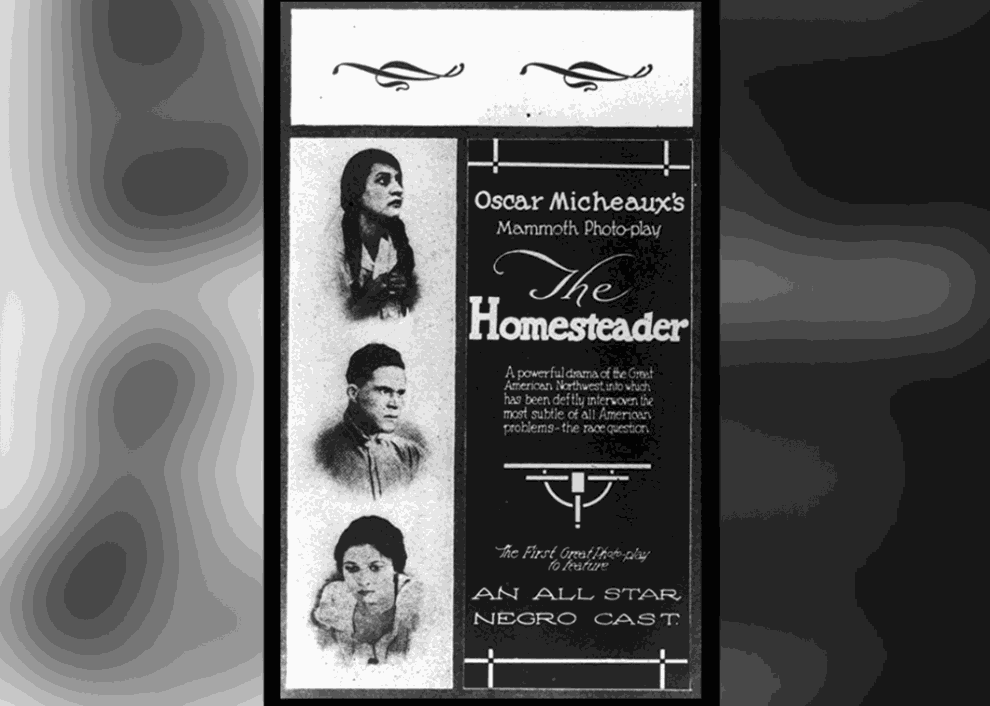 1920: Zeta Phi Beta is established at Howard University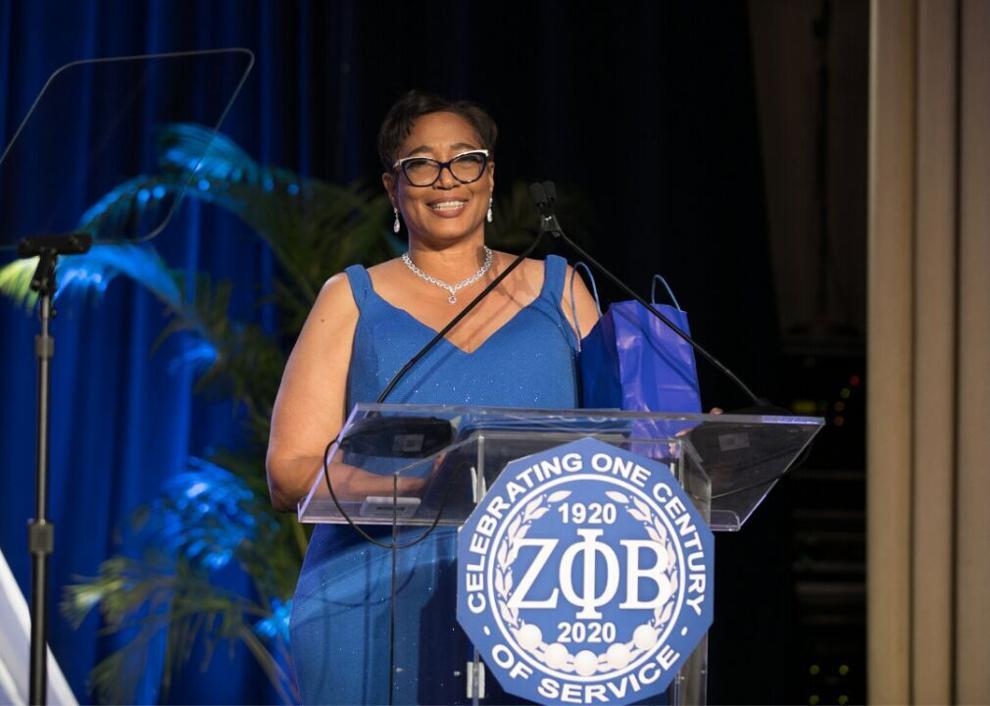 1921: 'Shuffle Along' becomes the first major African American musical on Broadway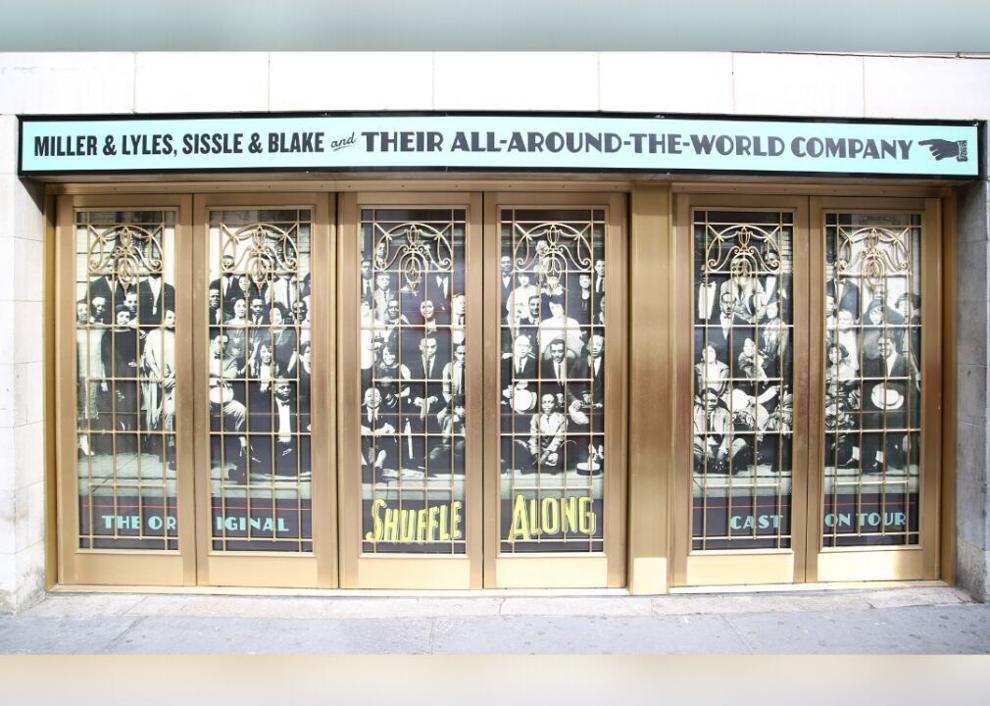 1922: Abolitionist Frederick Douglass' home becomes a national museum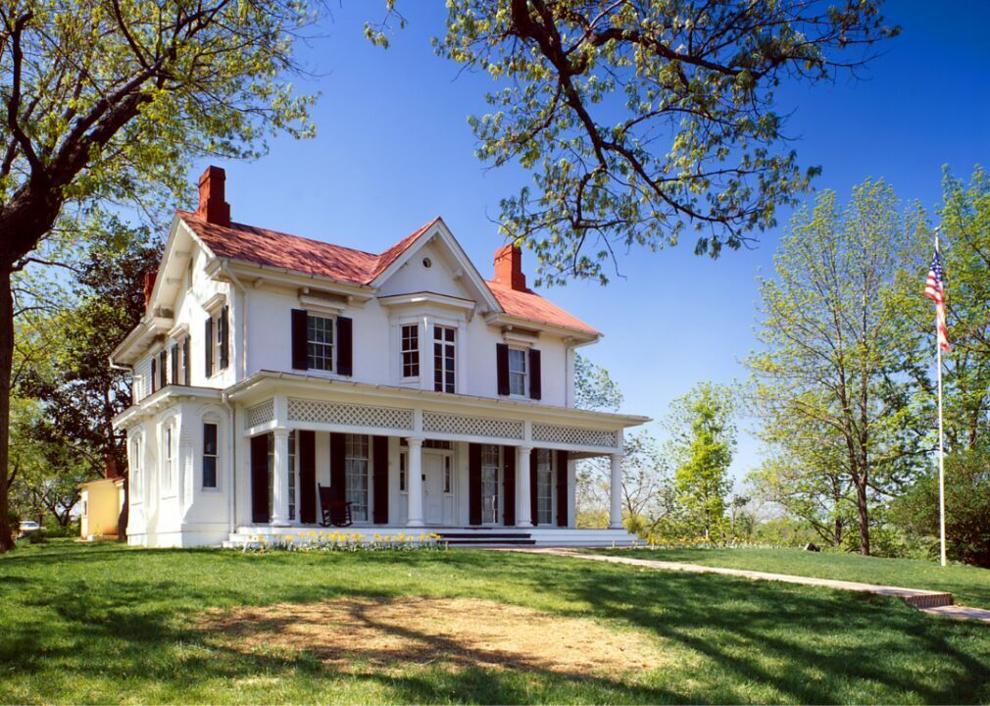 1923: Jean Toomer's 'Cane' is published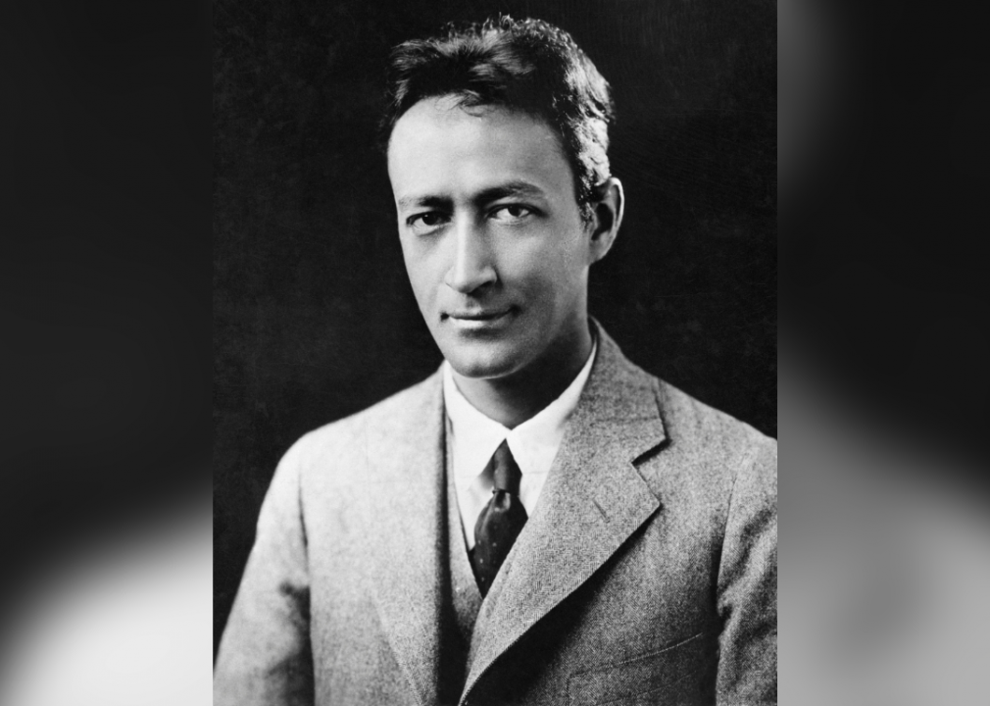 1924: National Bar Association founded
1925: A. Philip Randolph and Milton P. Webster create the BSCP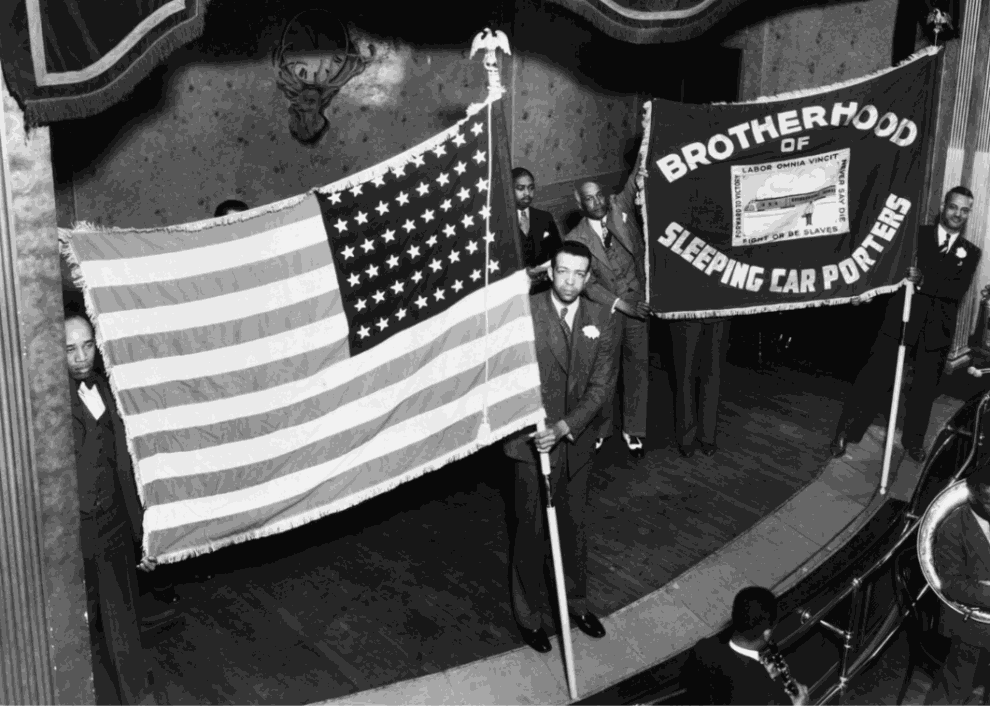 1926: Negro History Week is formed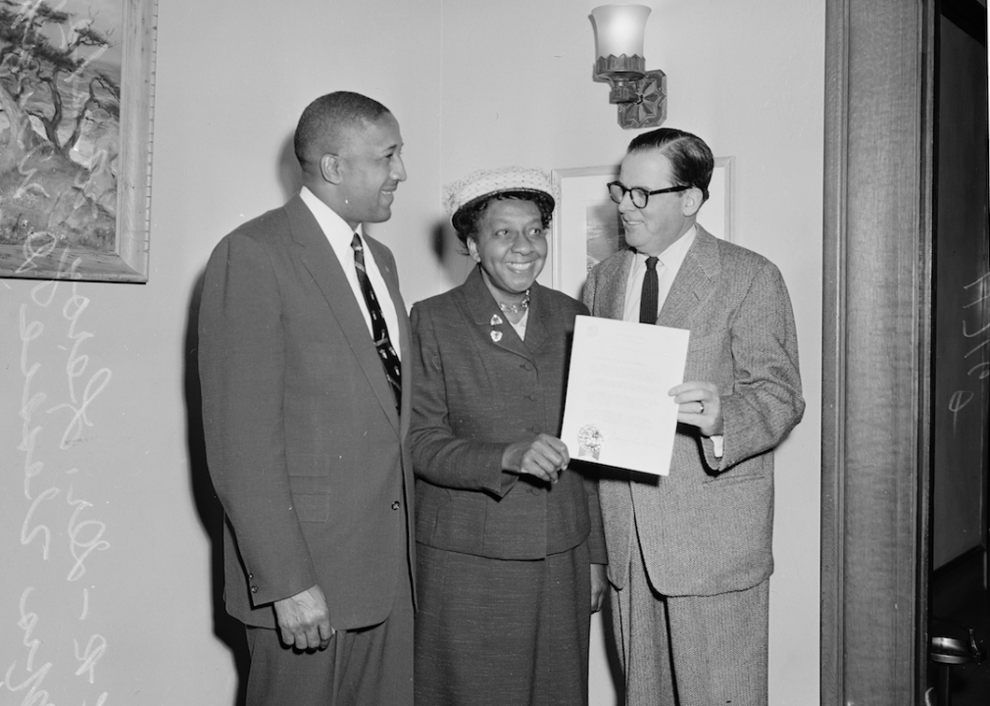 1927: Floyd Joseph Calvin hosts the first Black radio show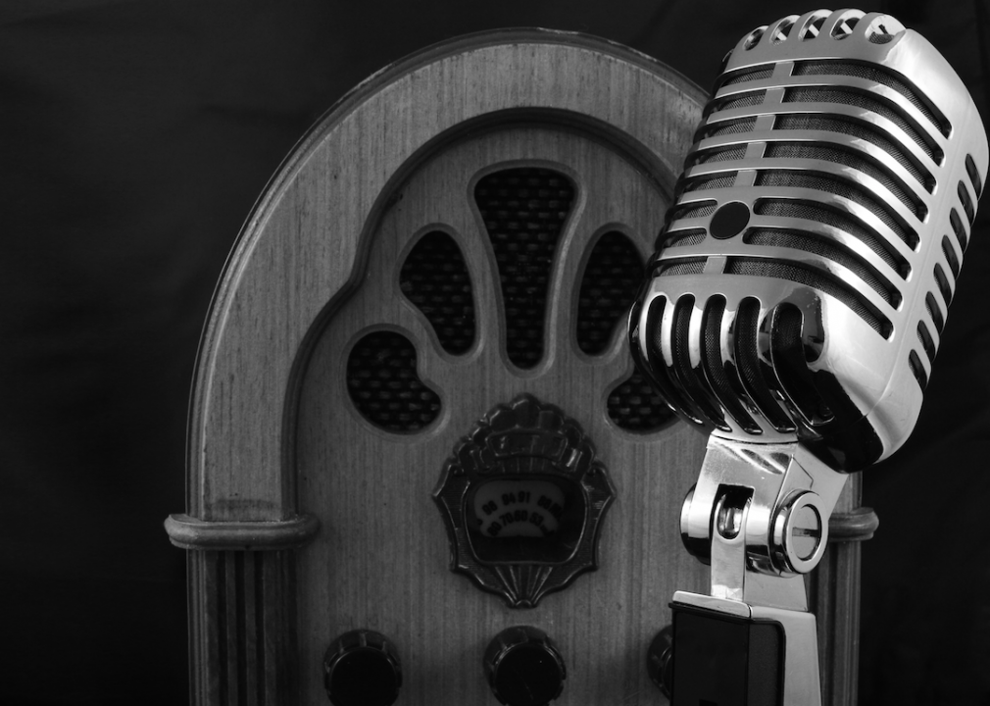 1928: First African American elected to Congress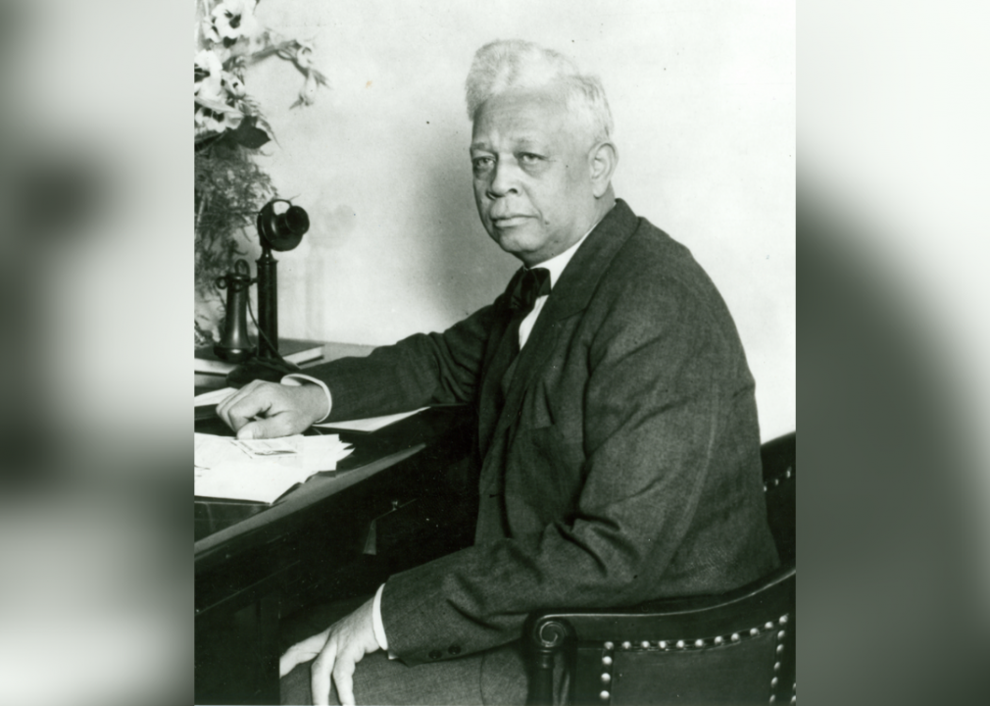 1929: Negro Experimental Theatre established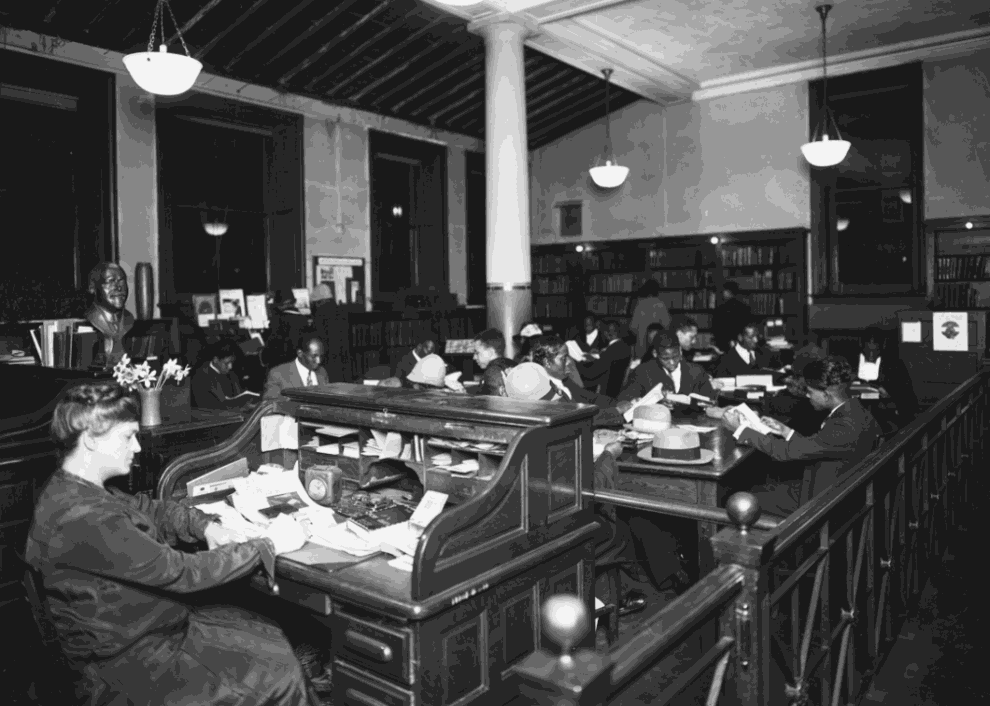 1930: Howard University Gallery of Art is established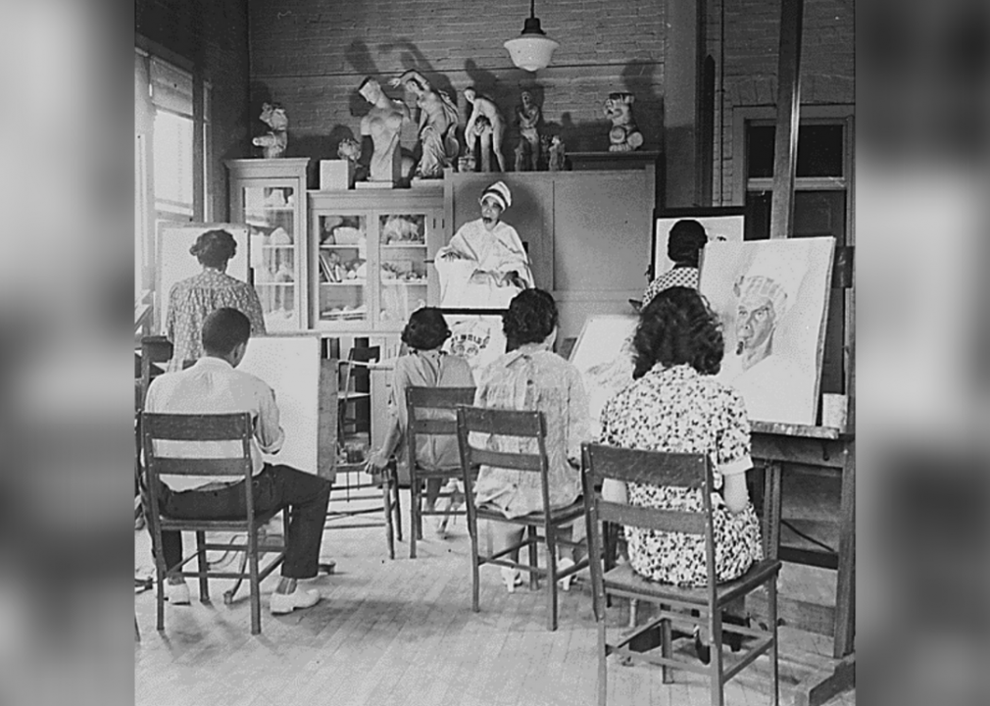 1931: Scottsboro boys are falsely convicted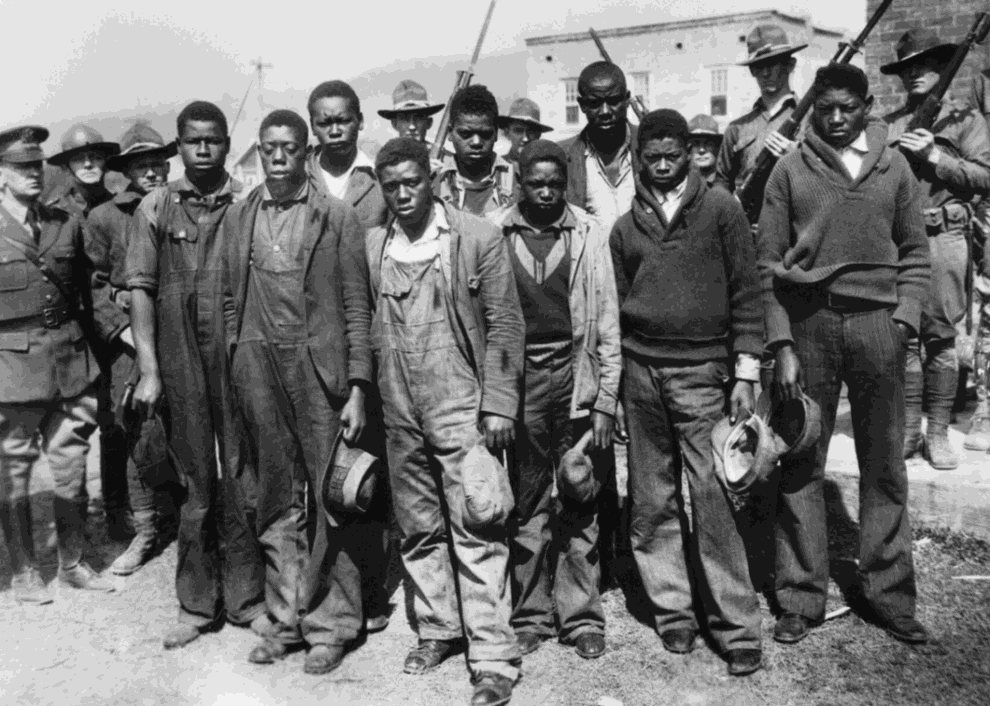 1932: 'Tuskegee Study of Untreated Syphilis in the Negro Male' begins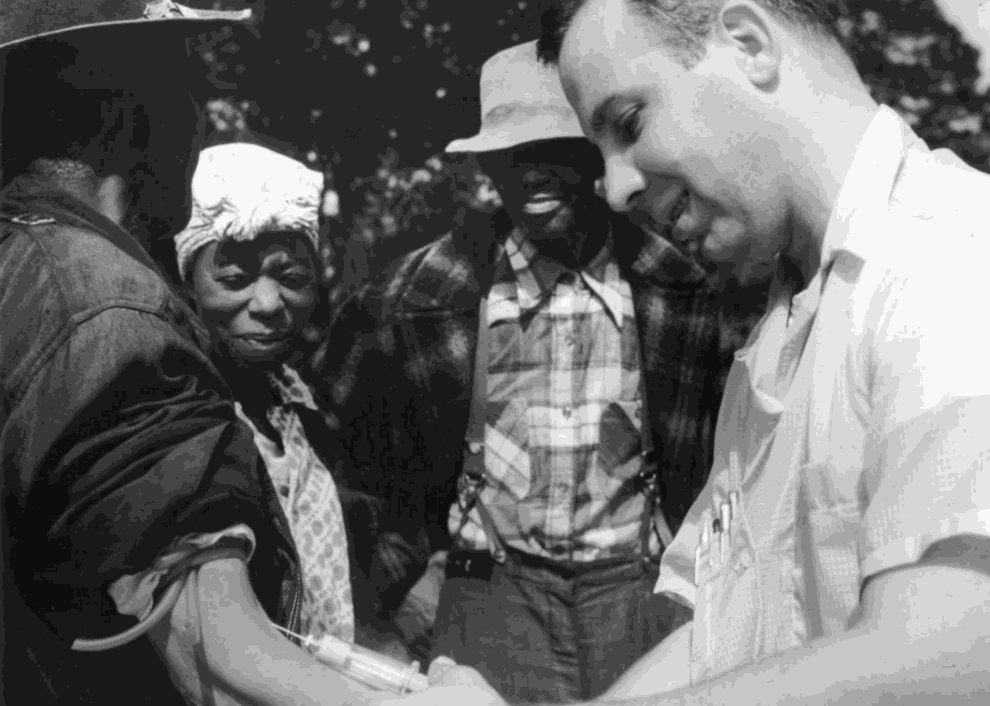 1933: Dr. Carter G. Woodson's 'The Mis-Education of the Negro' is published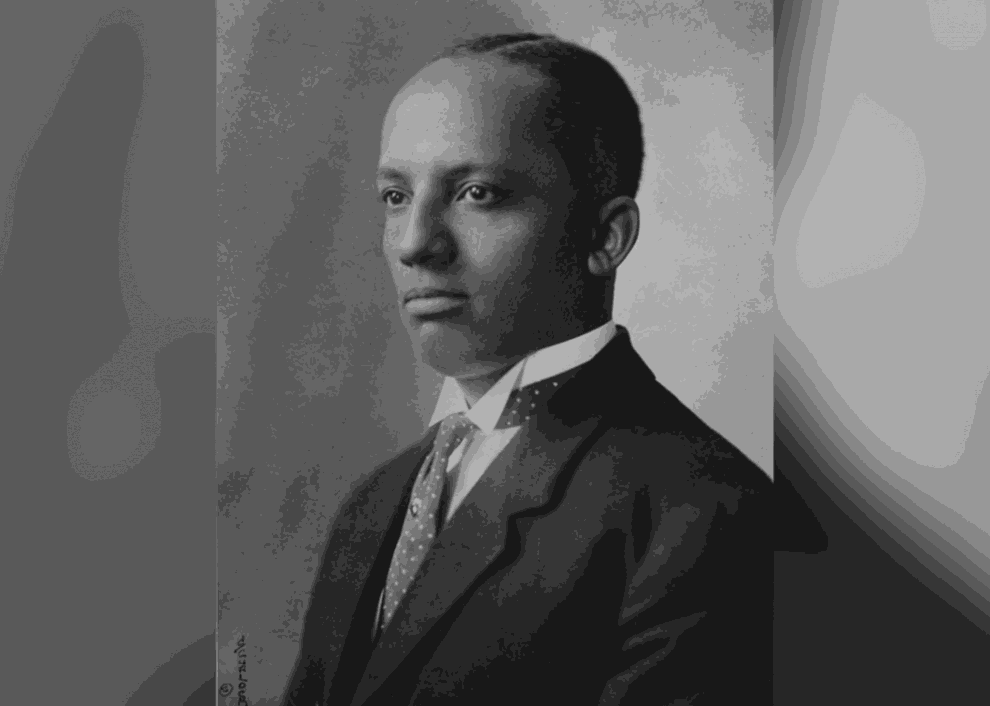 1934: Maggie Lena Walker dies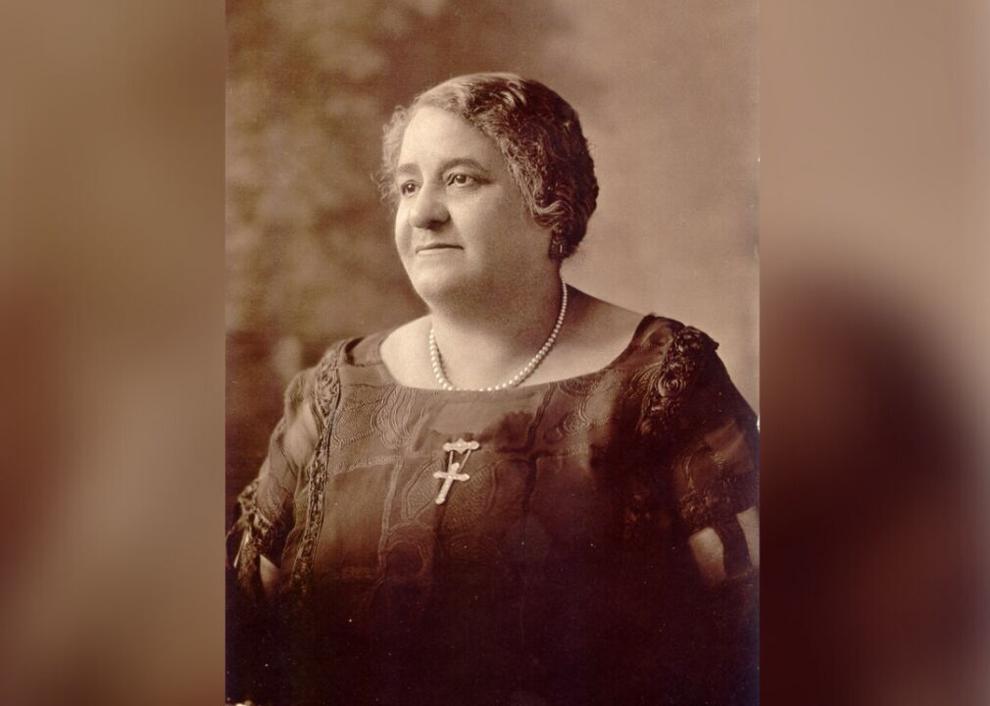 1935: National Council of Negro Women is created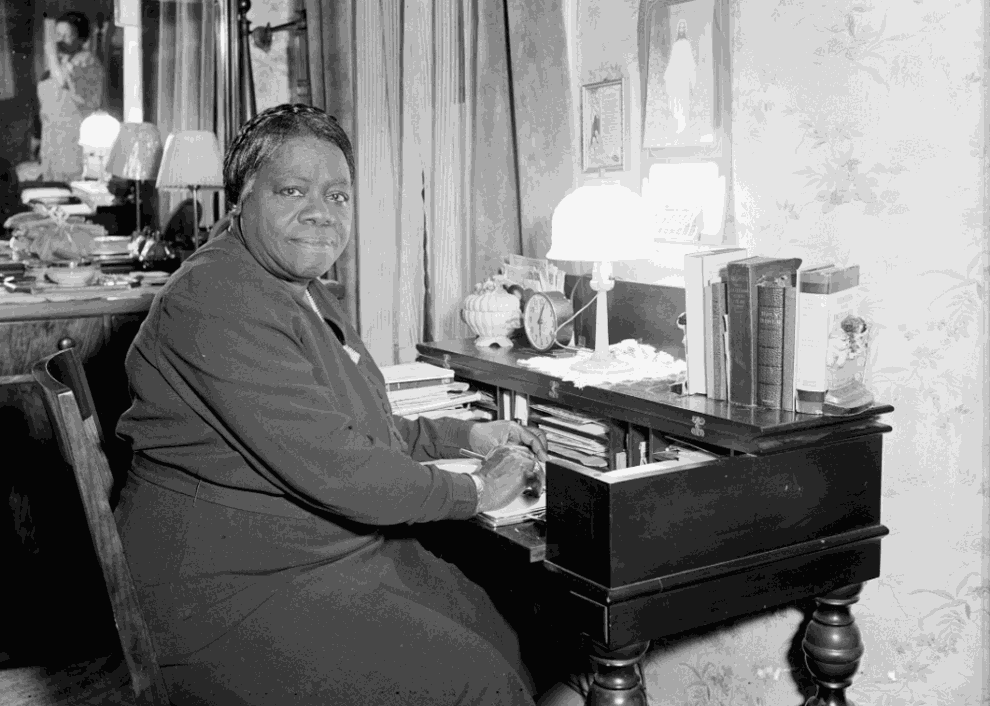 1936: Jesse Owens wins four gold medals at the Berlin Games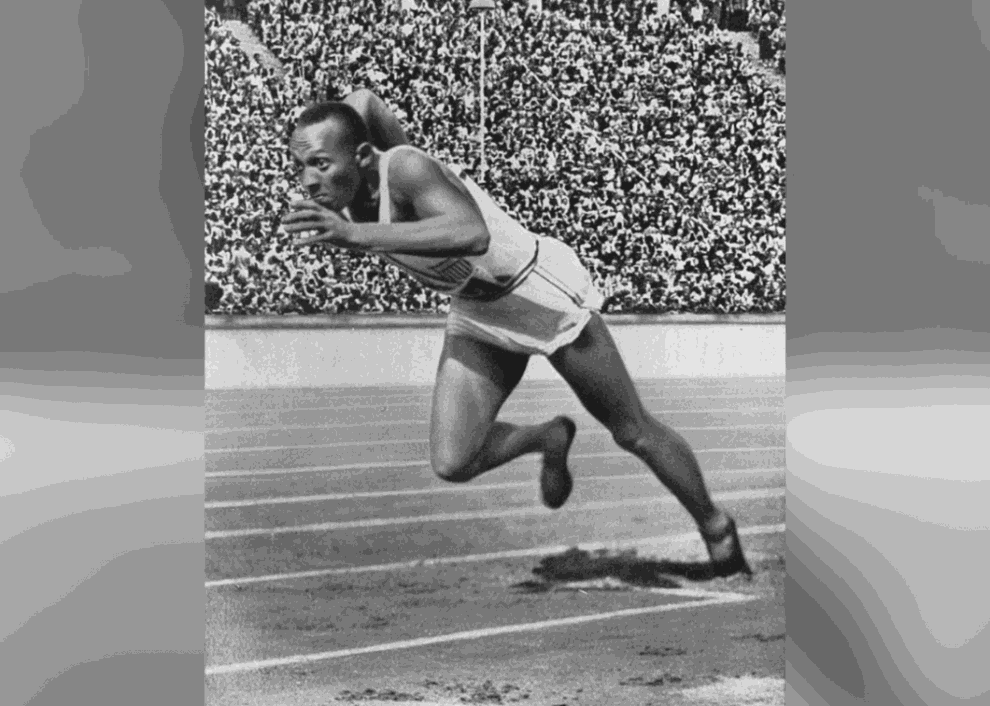 1937: 'Their Eyes Were Watching God' is published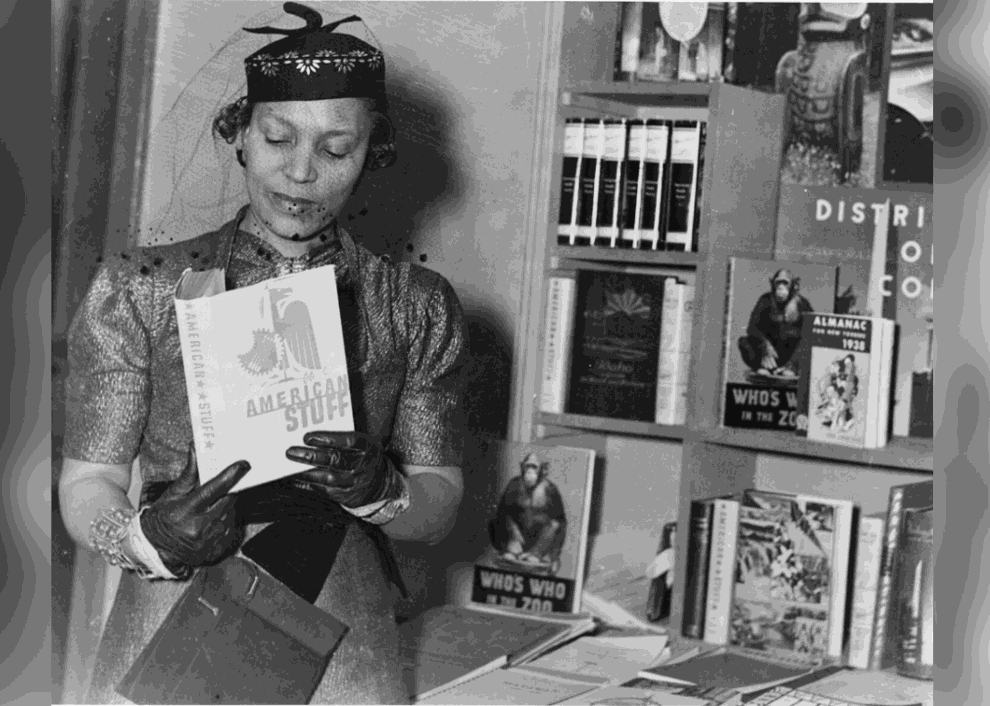 1938: Artist Jacob Lawrence shows his first exhibition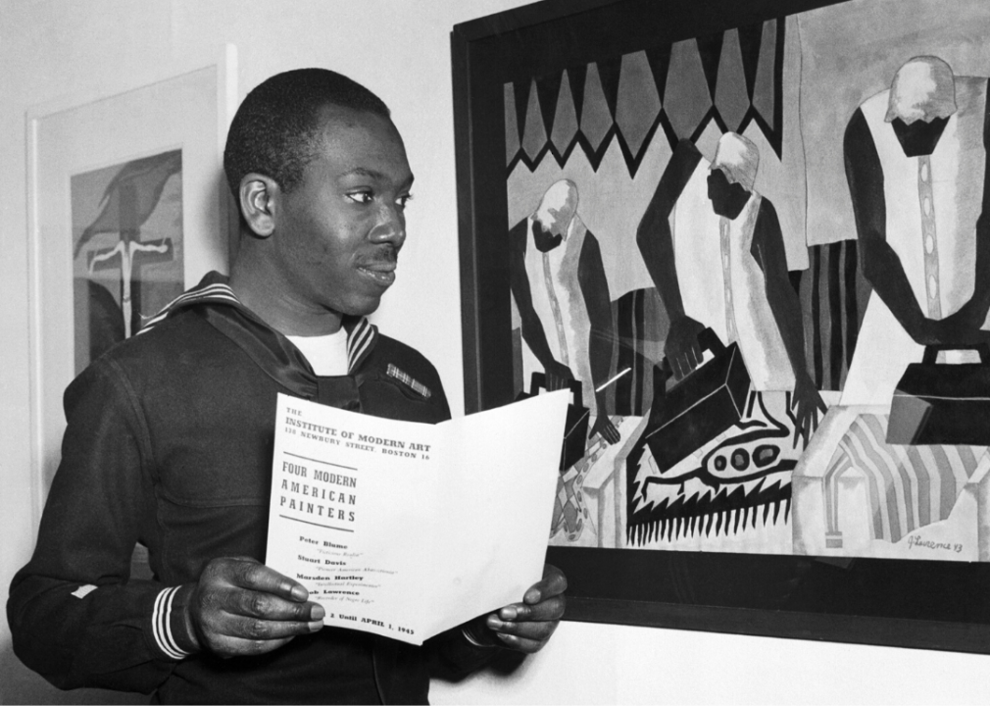 1939: Marian Anderson sings at Lincoln Memorial
1940: Hattie McDaniel wins an Academy Award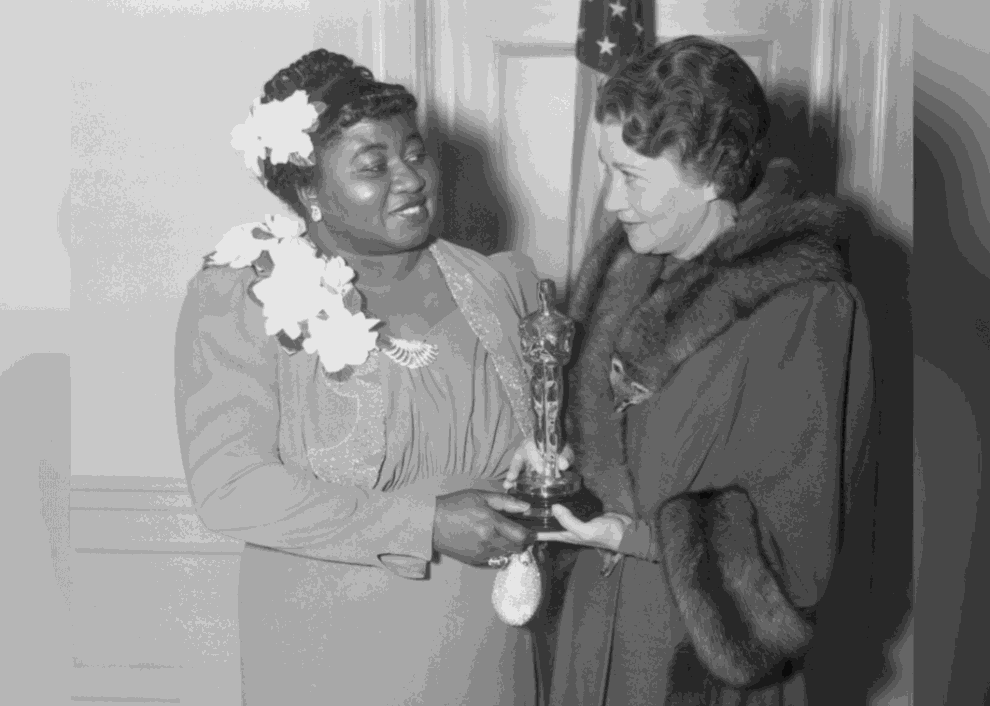 1941: National Negro Opera Company is created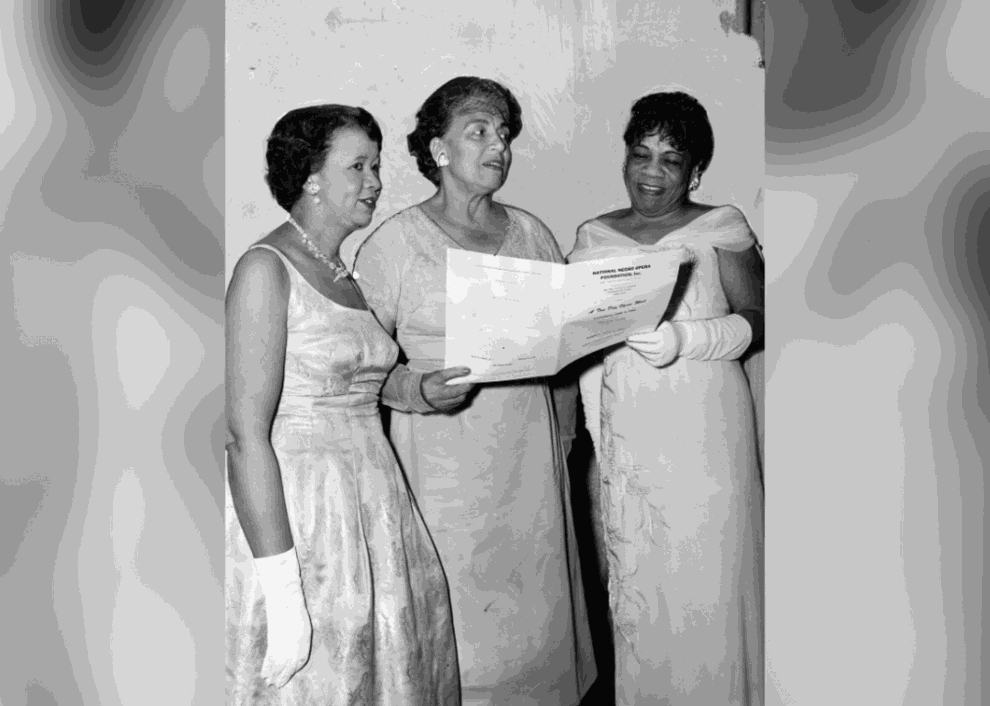 1942: Hugh Mulzac becomes the first African American captain to command an integrated crew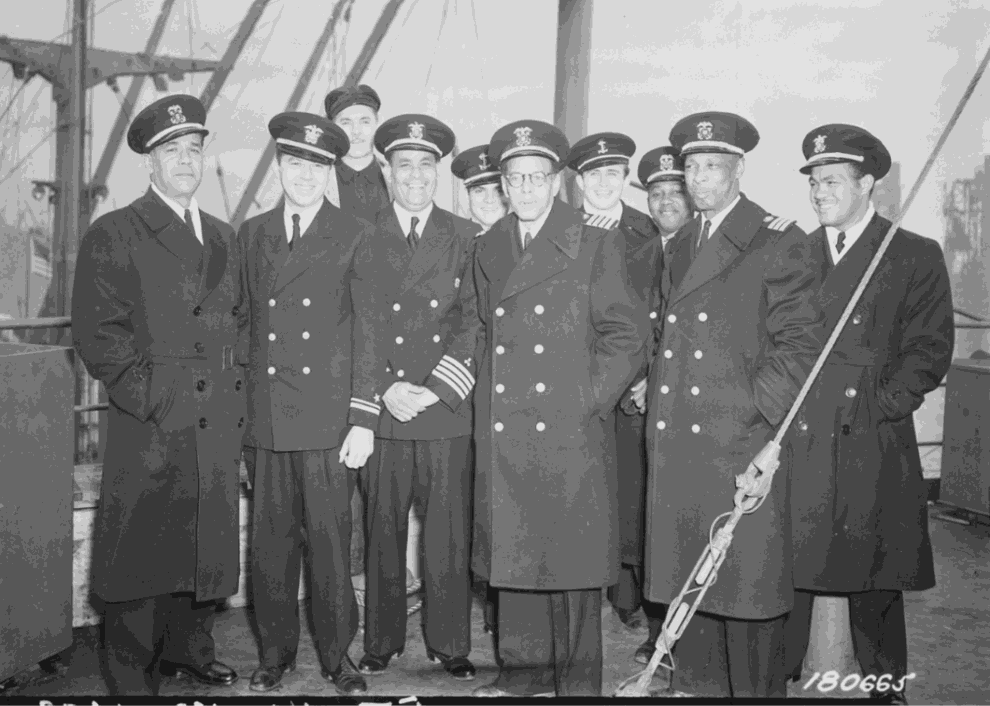 1943: Detroit Race Riots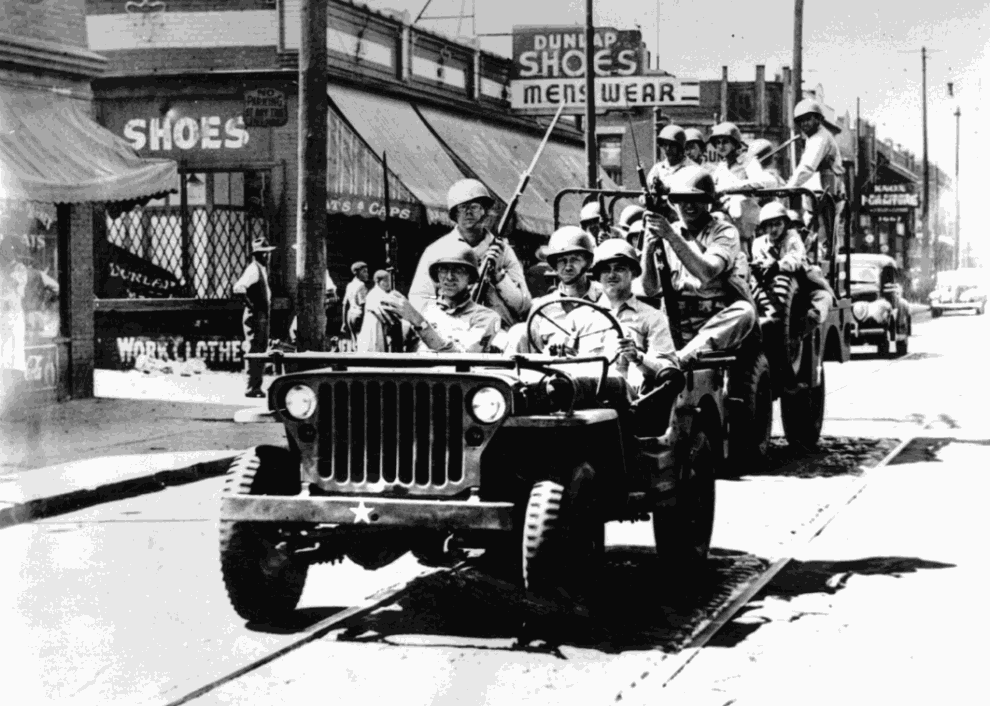 1944: United Negro College Fund is created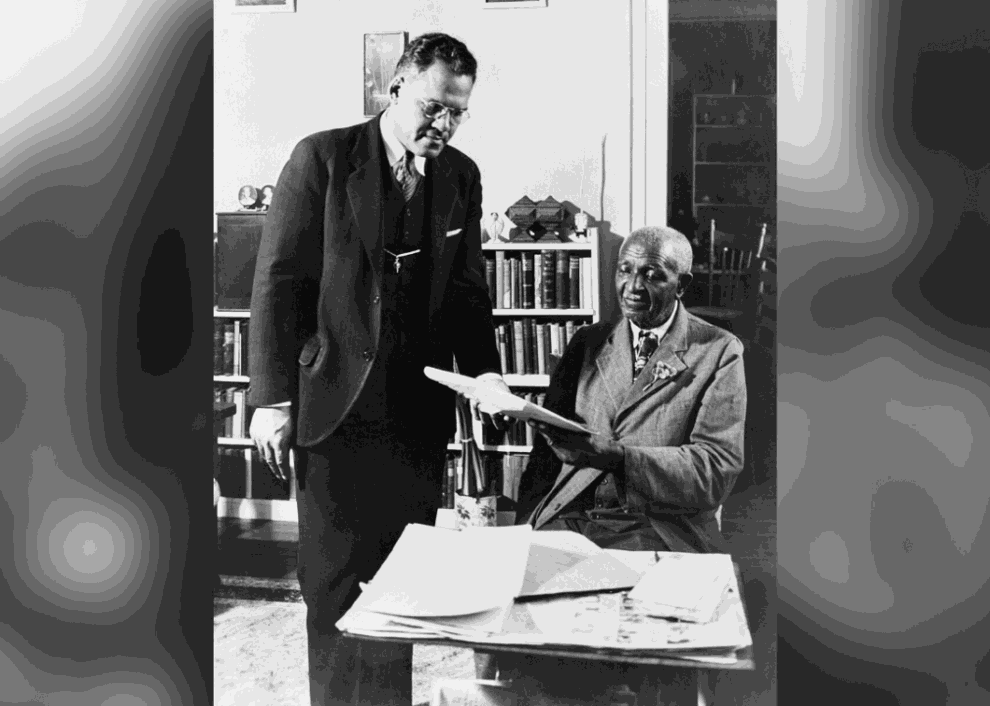 1945: Ebony magazine debuts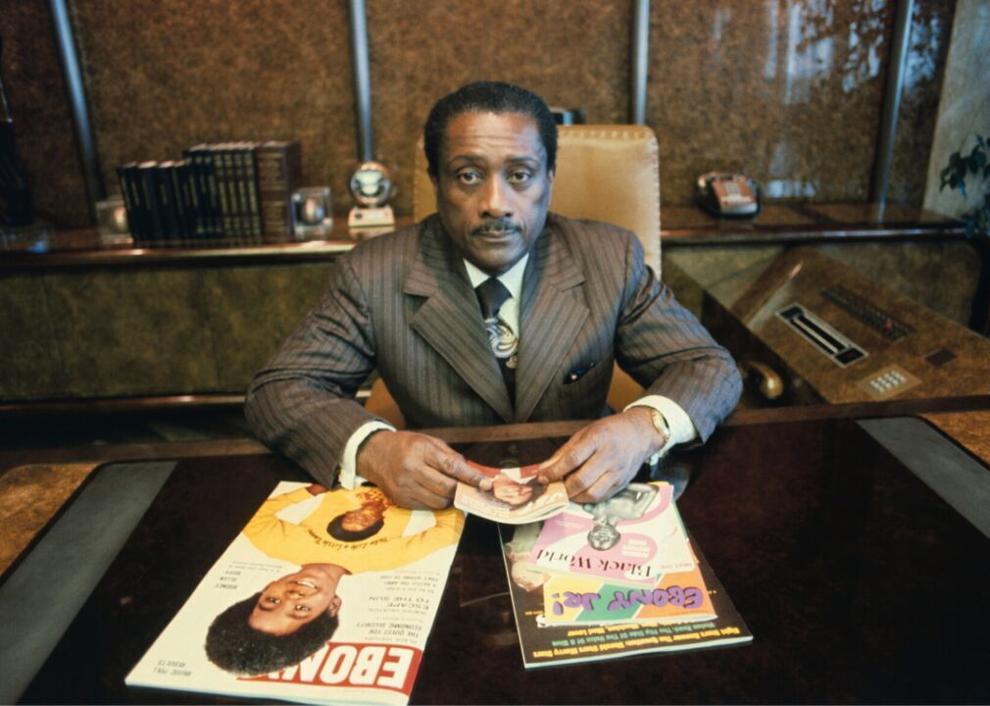 1946: Morgan v. Virginia invalidates separate but equal on interstate bus transport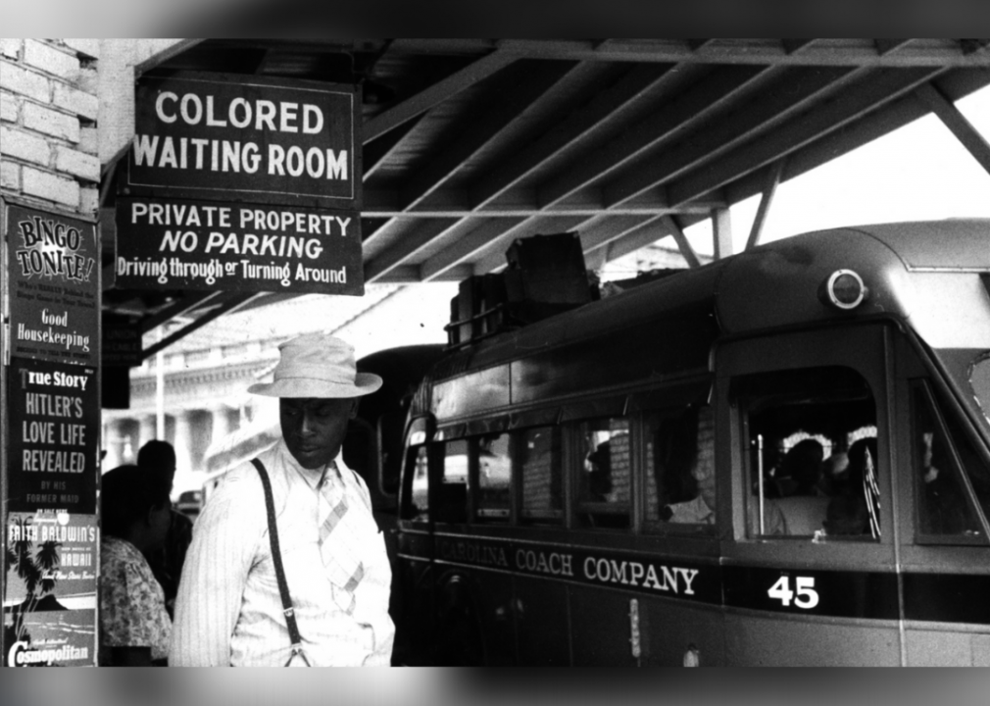 1947: 16 men embark on the 'Journey of Reconciliation'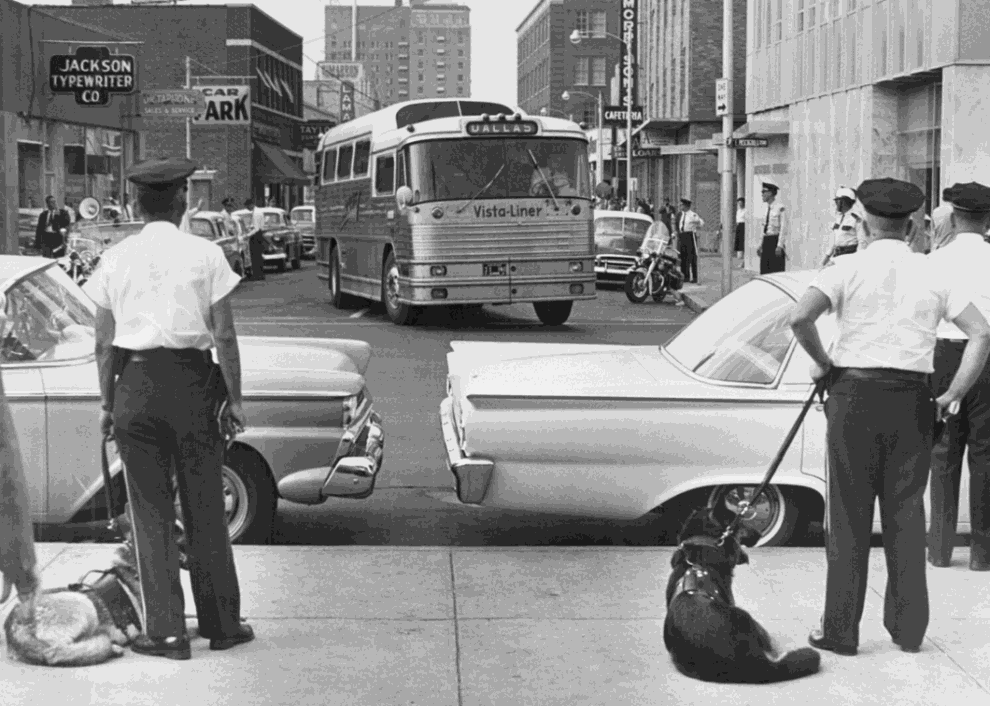 1948: Desegregation of the U.S. Armed Forces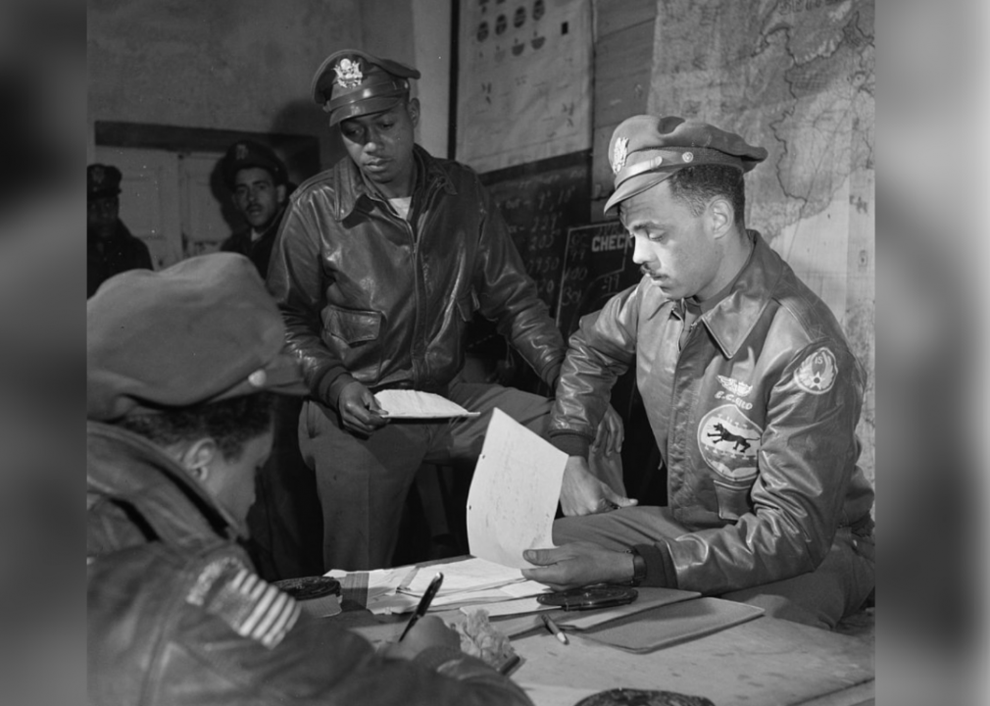 1949: First Black-owned radio station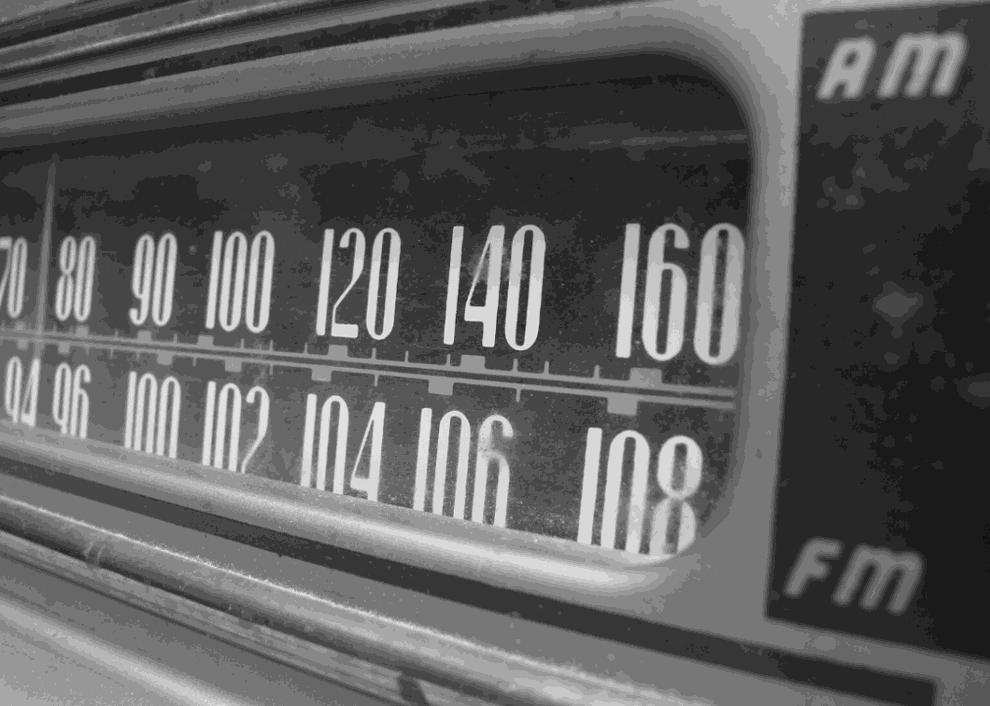 1950: Gregory Swanson is admitted to the University of Virginia Law School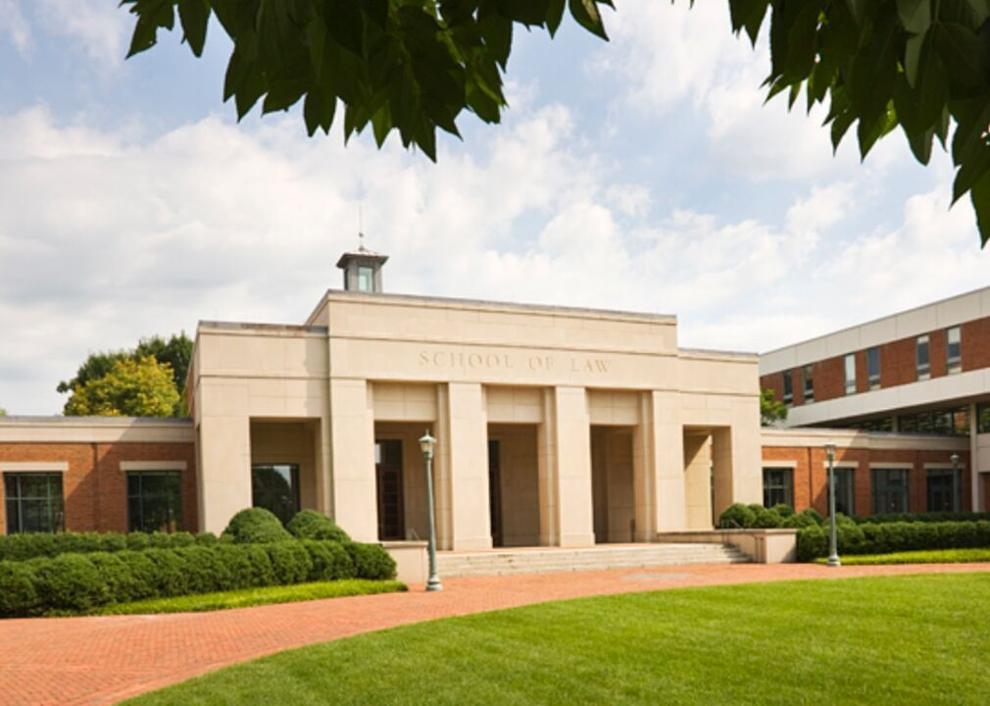 1951: 'We Charge Genocide' petition is presented to the United Nations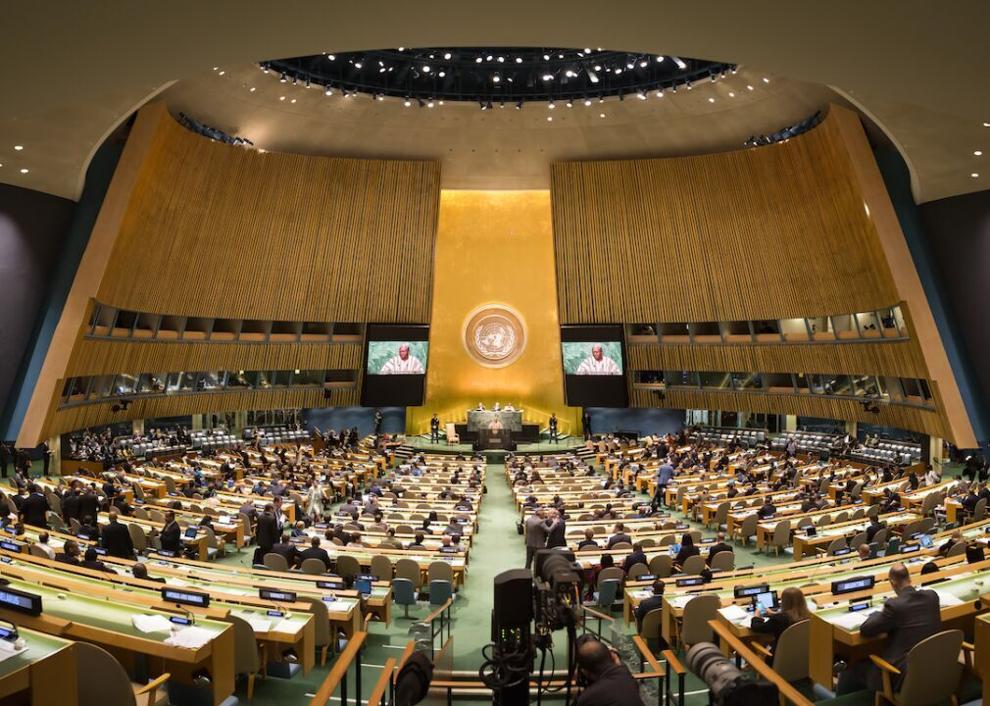 1952: Cora Brown becomes Michigan's first Black woman elected to state senator
1953: Ralph Ellison wins the National Book Award for 'Invisible Man'
1954: Davis et al. v. the St. Louis Housing Authority ends racial discrimination in St. Louis Housing Authority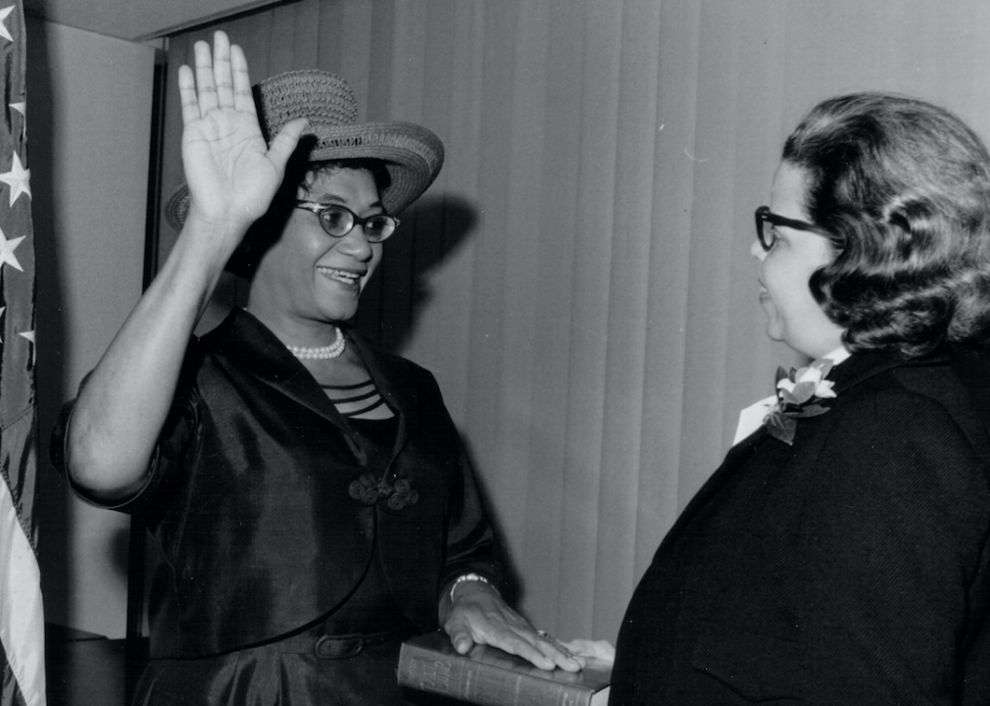 1955: Read's Drug Store sit-ins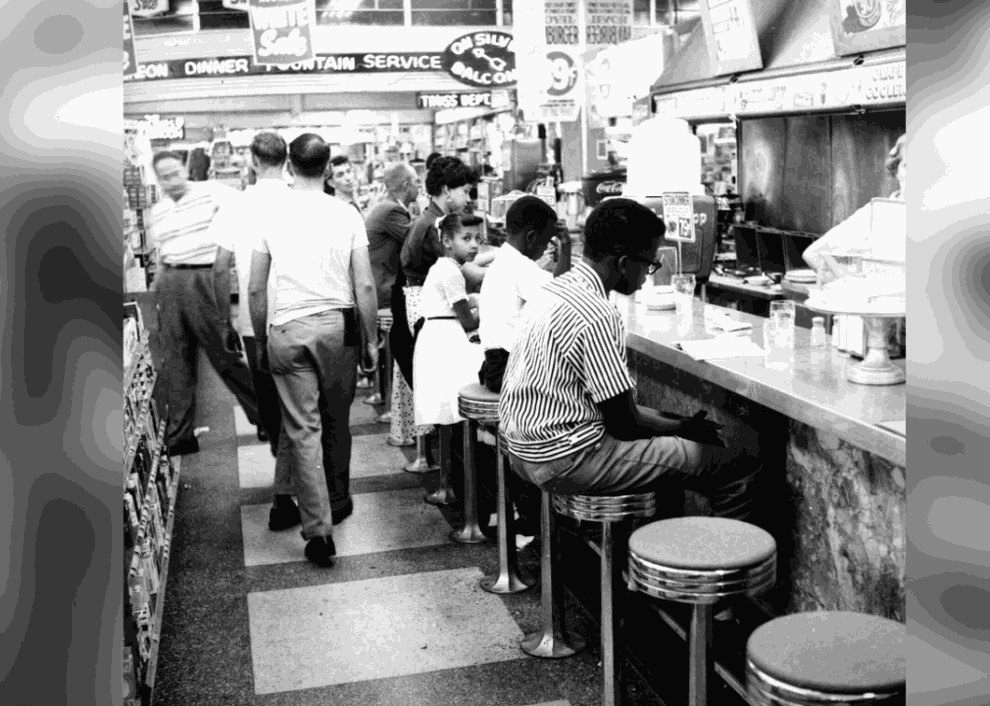 1956: 'The Nat King Cole Show' challenges racial lines on TV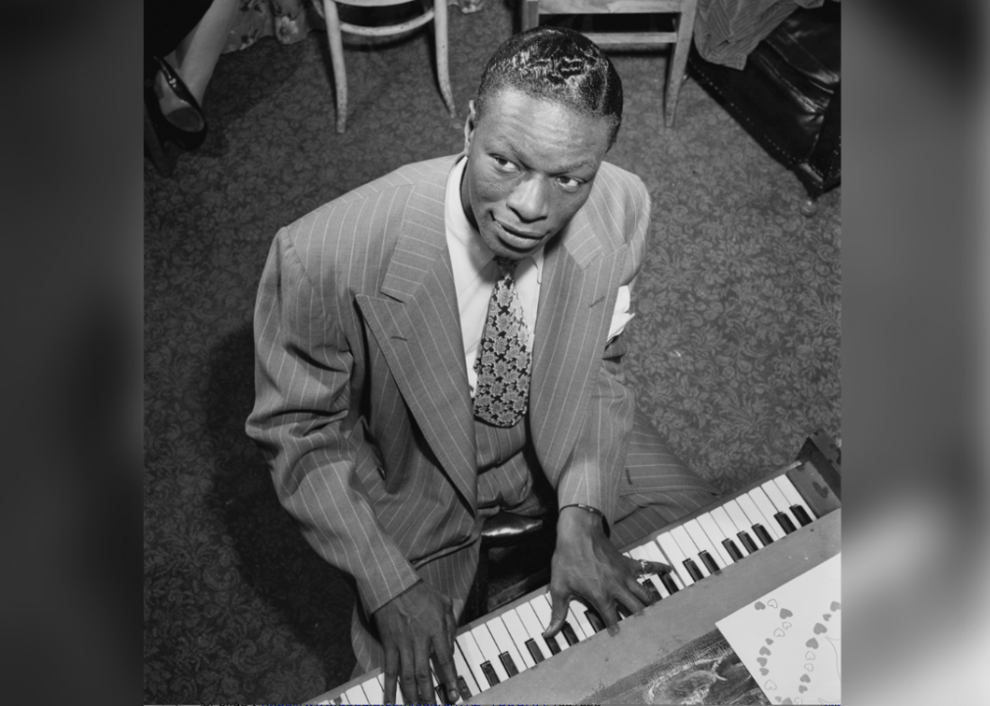 1957: Civil Rights Act of 1957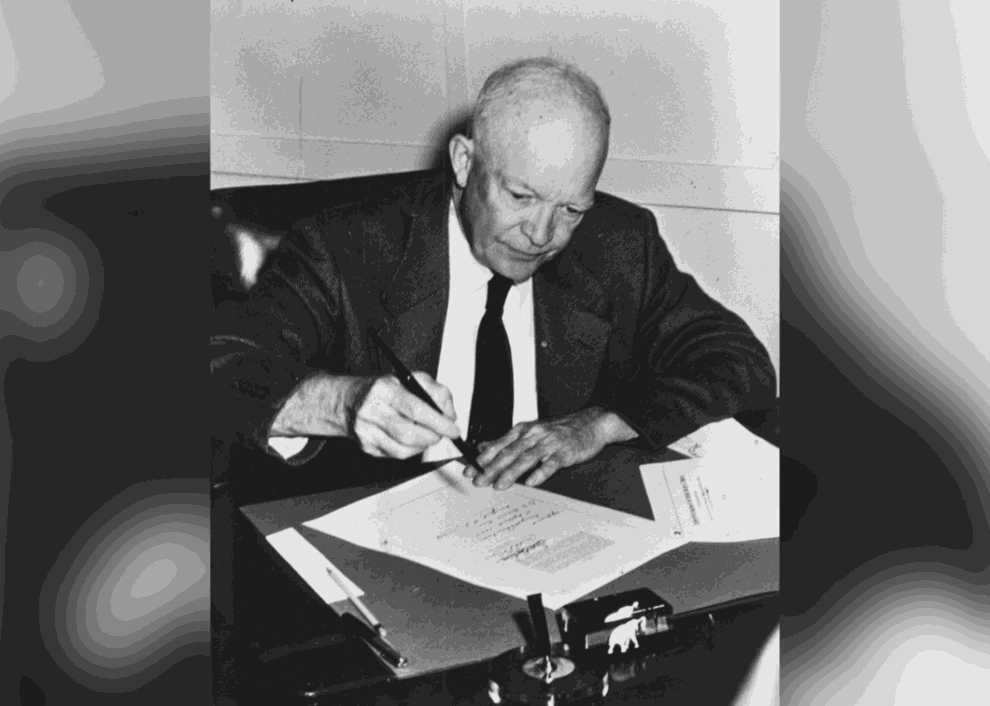 1958: Willie O'Ree is the first Black player in the National Hockey League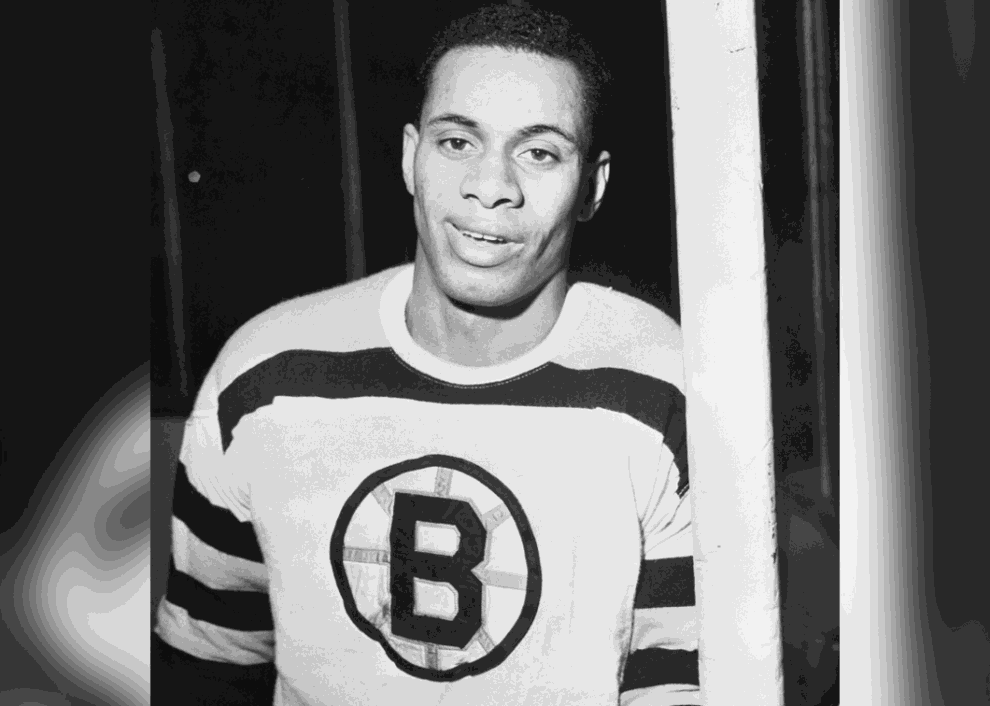 1959: Motown Records is founded
1960: Ruby Bridges integrates Louisiana schools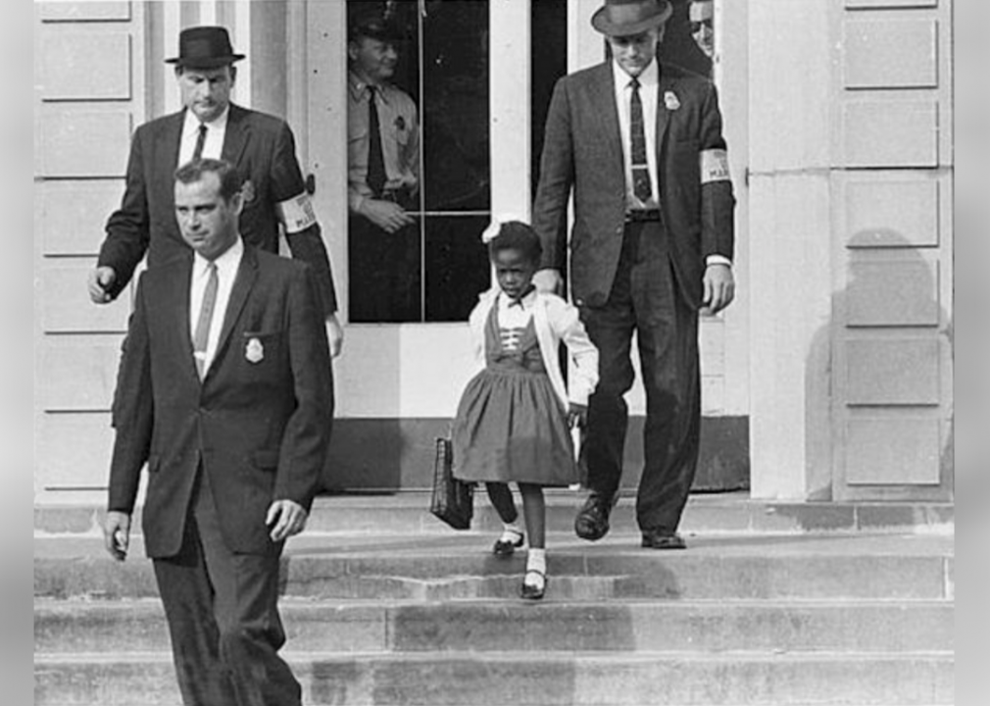 1961: Whitney Young Jr. is appointed executive director of the National Urban League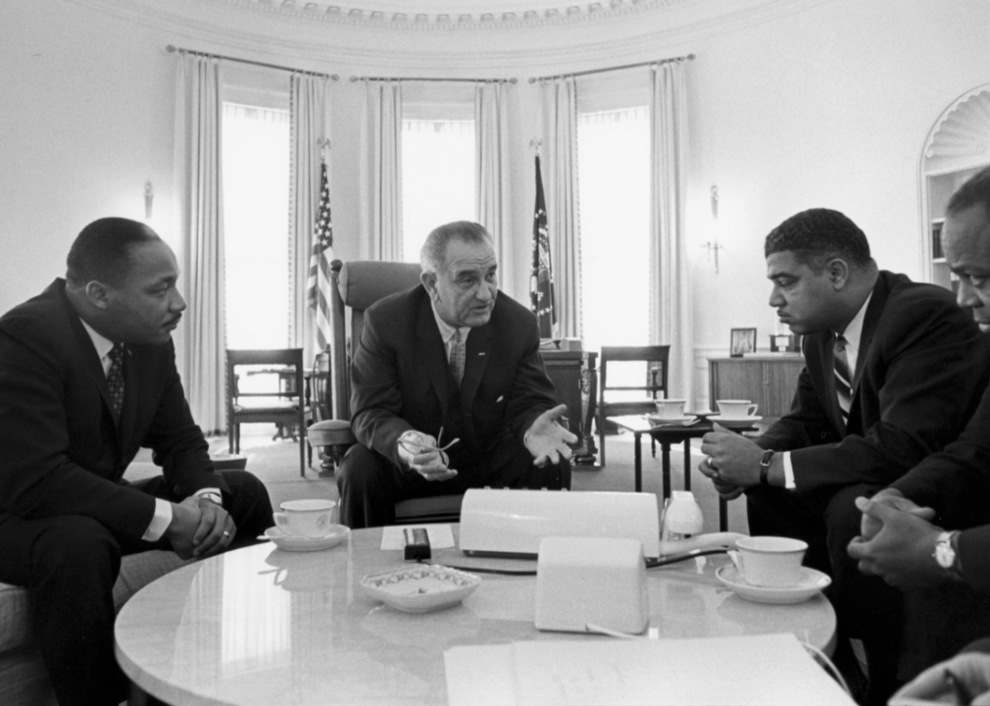 1962: James Meredith integrates Ole Miss campus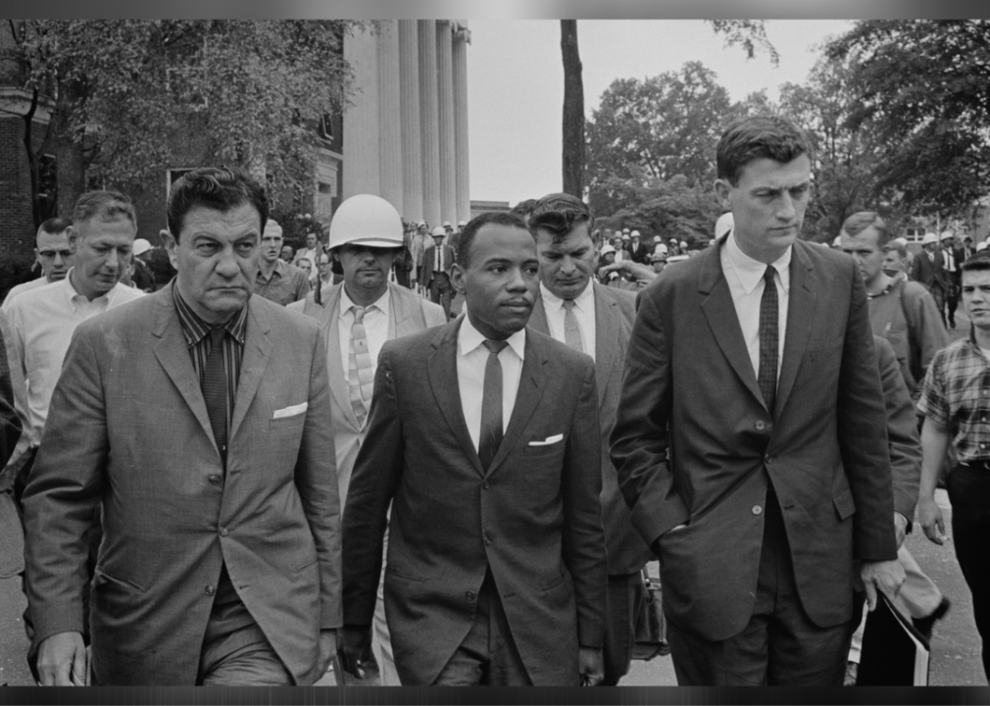 1963: 'Letters from a Birmingham Jail' published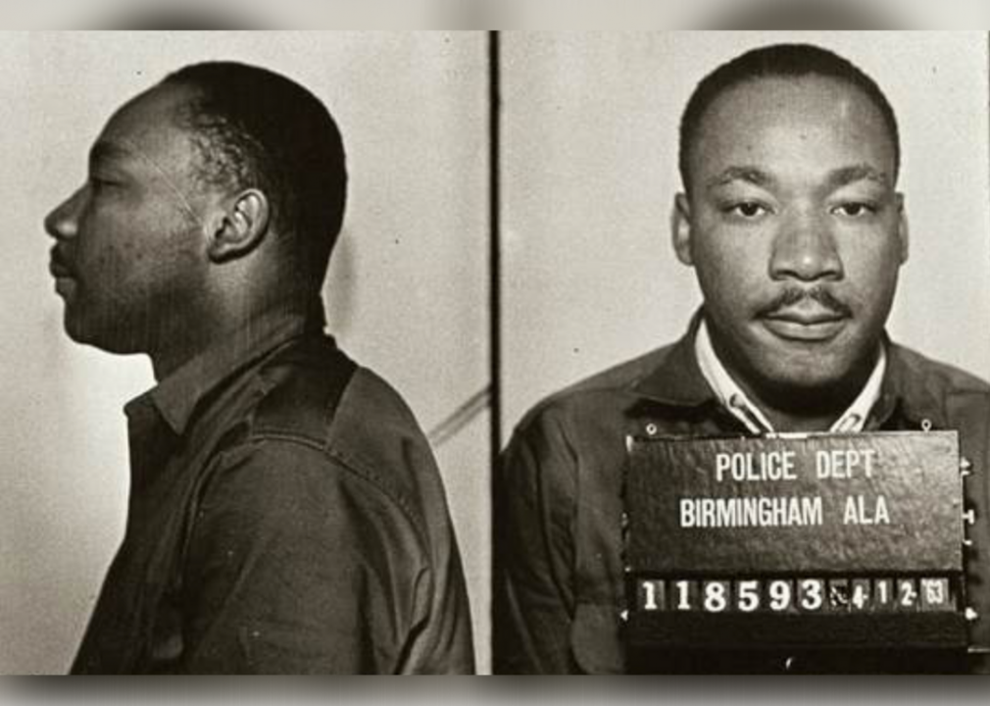 1964: Mississippi Freedom Democratic Party established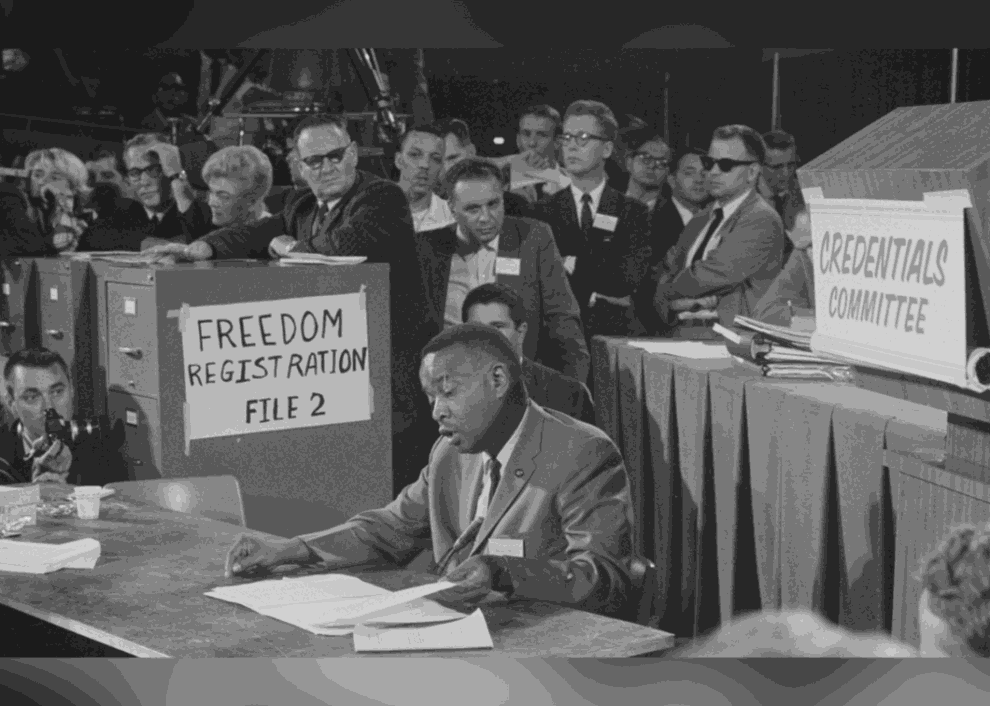 1965: Malcolm X assassinated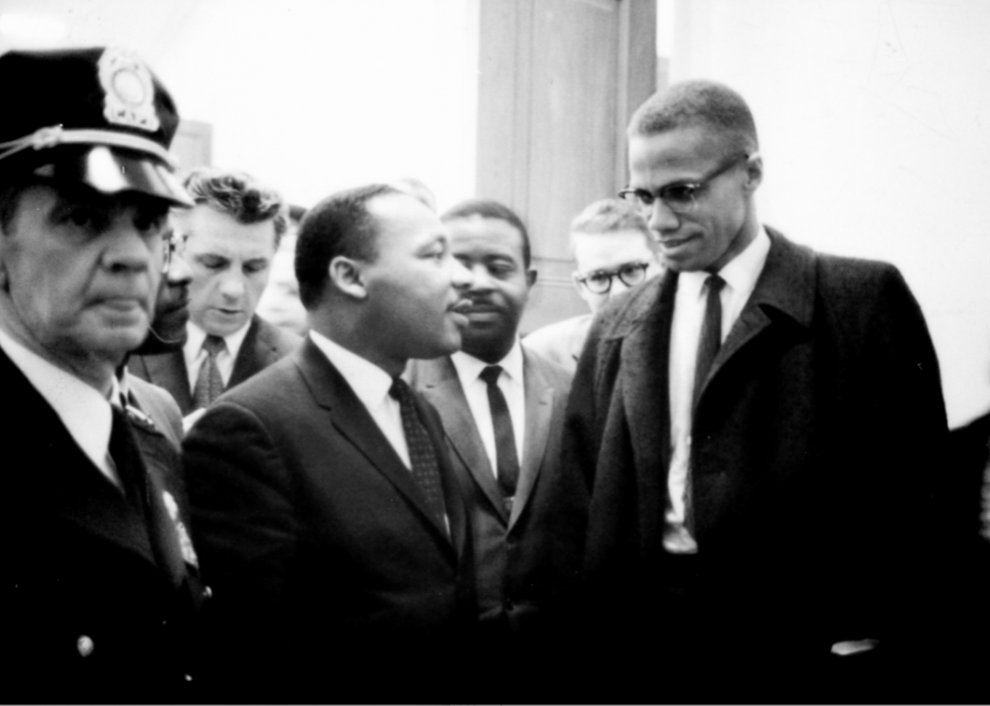 1966: Stokely Carmichael promotes 'Black power'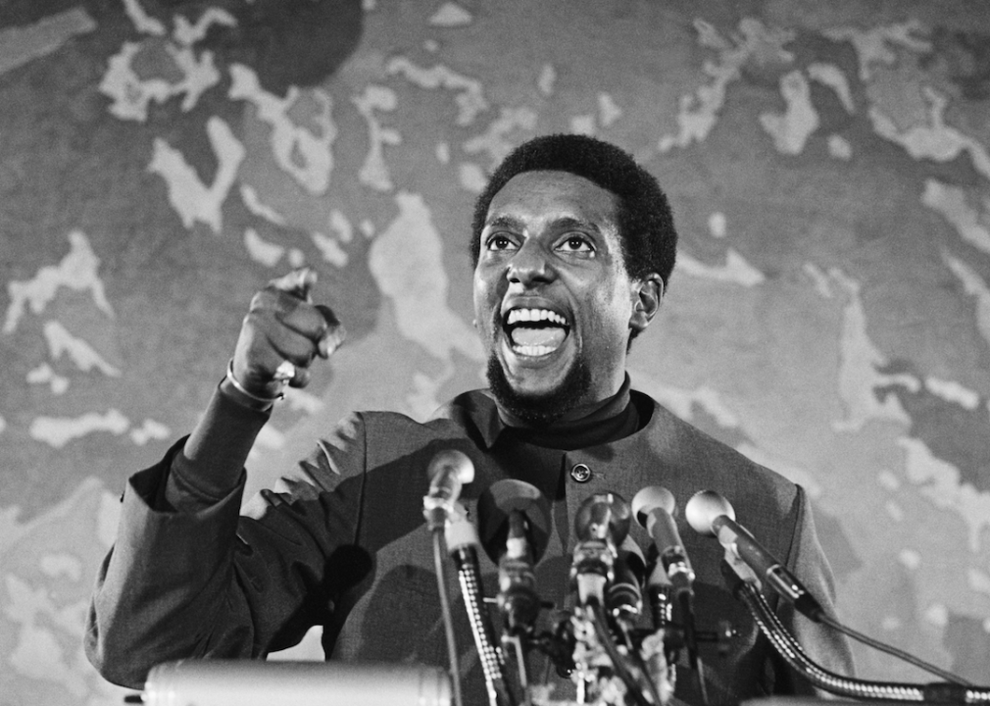 1967: Loving v. Virginia strikes down interracial marriage ban in Virginia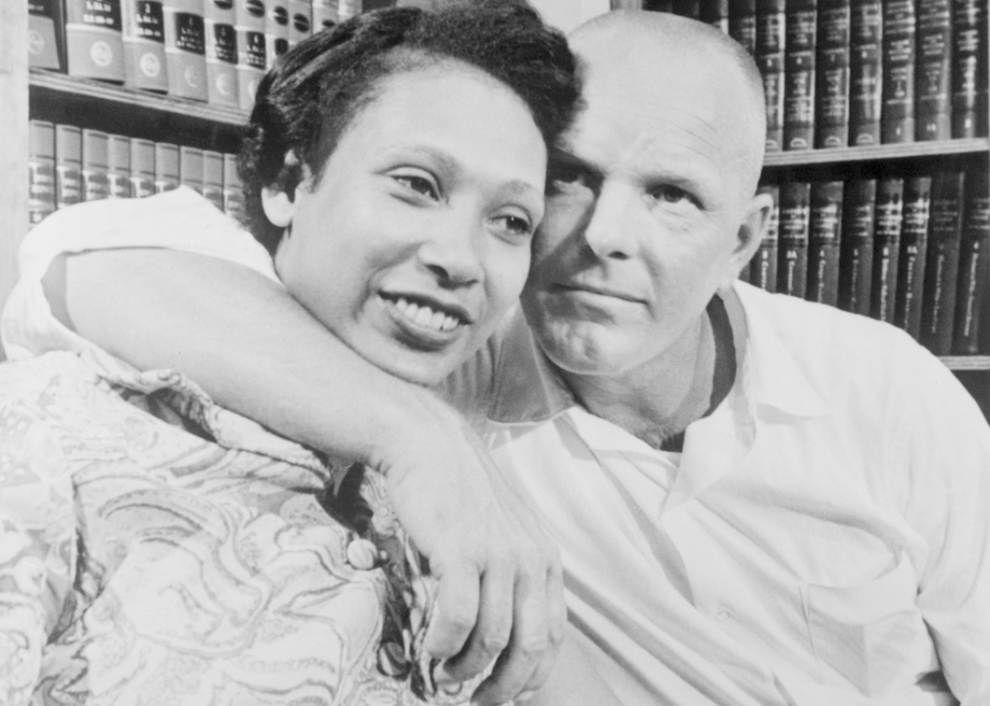 1968: 'Julia,' starring Diahann Carroll, hits TV screens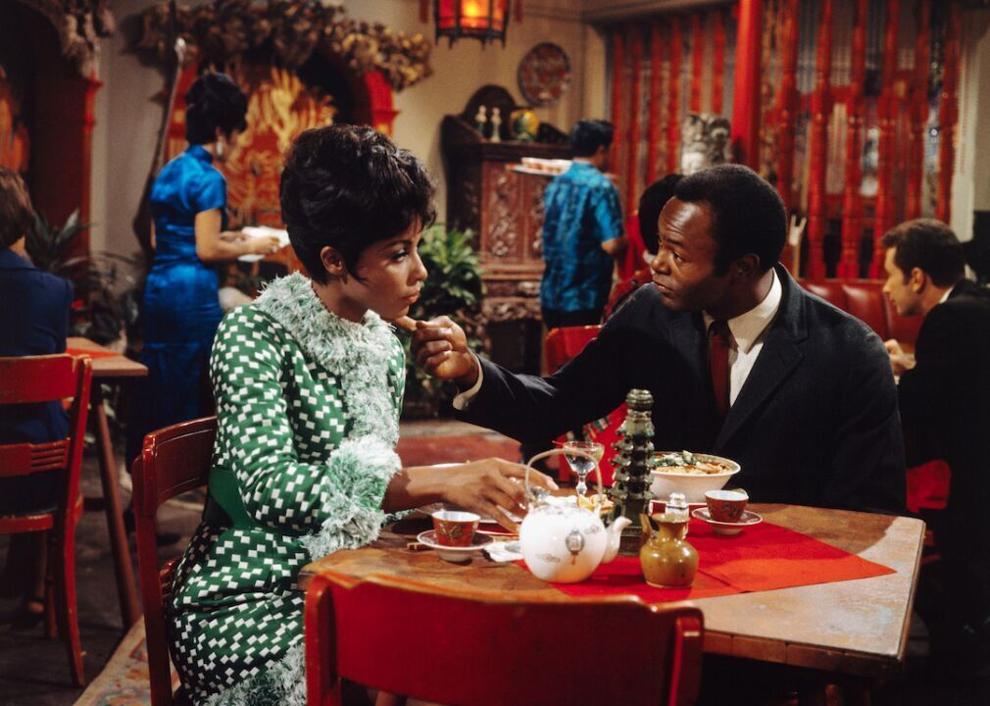 1969: UNC food workers go on strike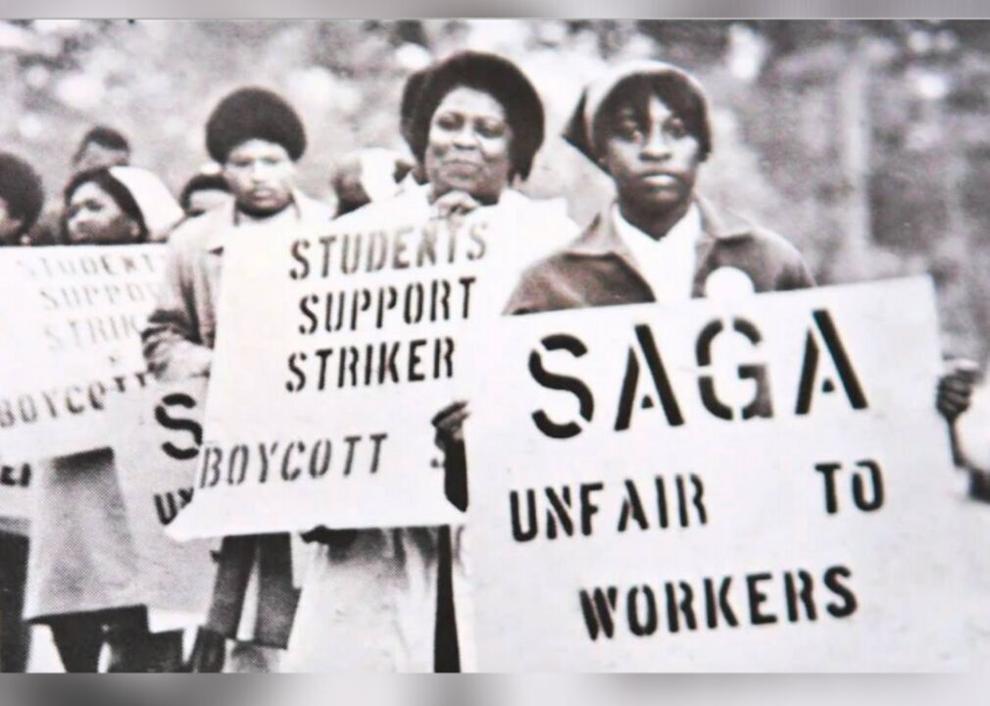 1970: Gail Fisher wins a Primetime Emmy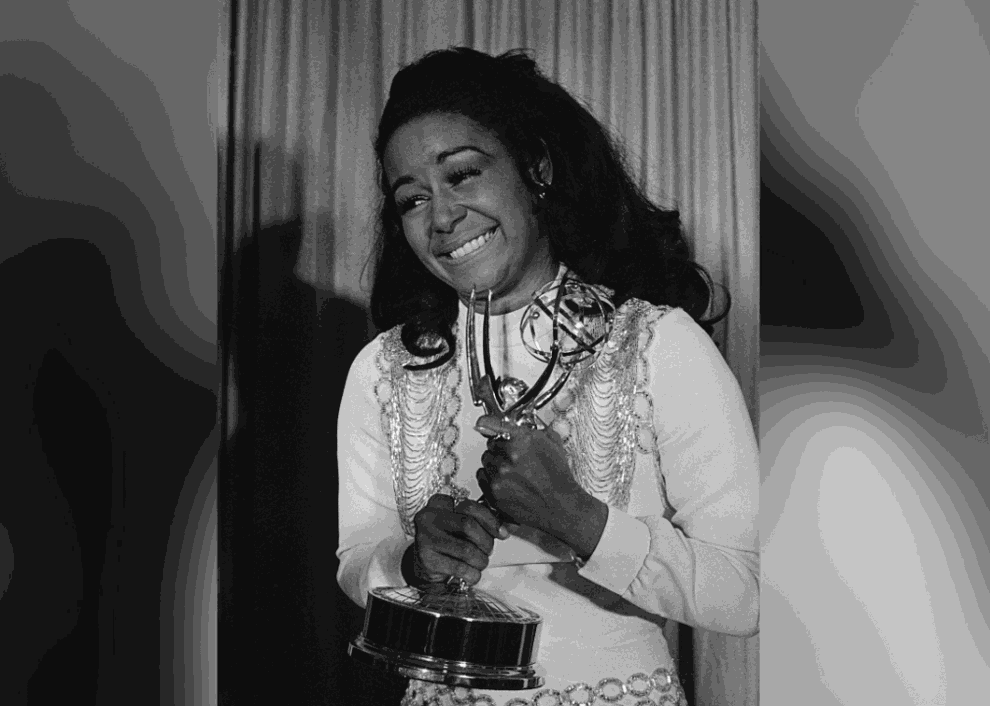 1971: Congressional Black Caucus is formed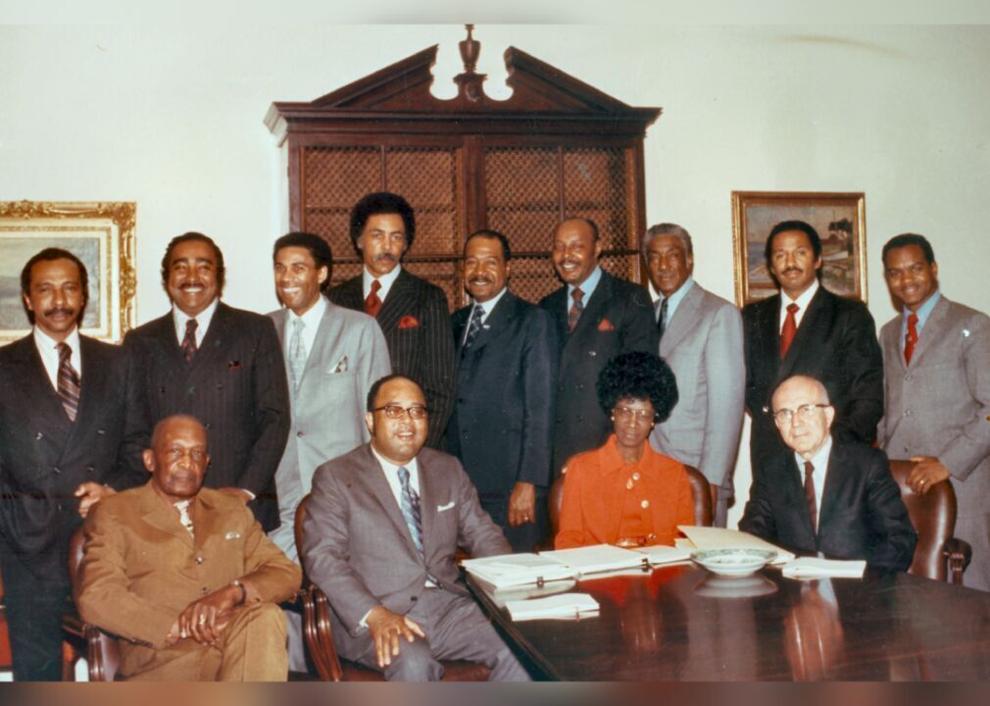 1972: Shirley Chisholm runs for president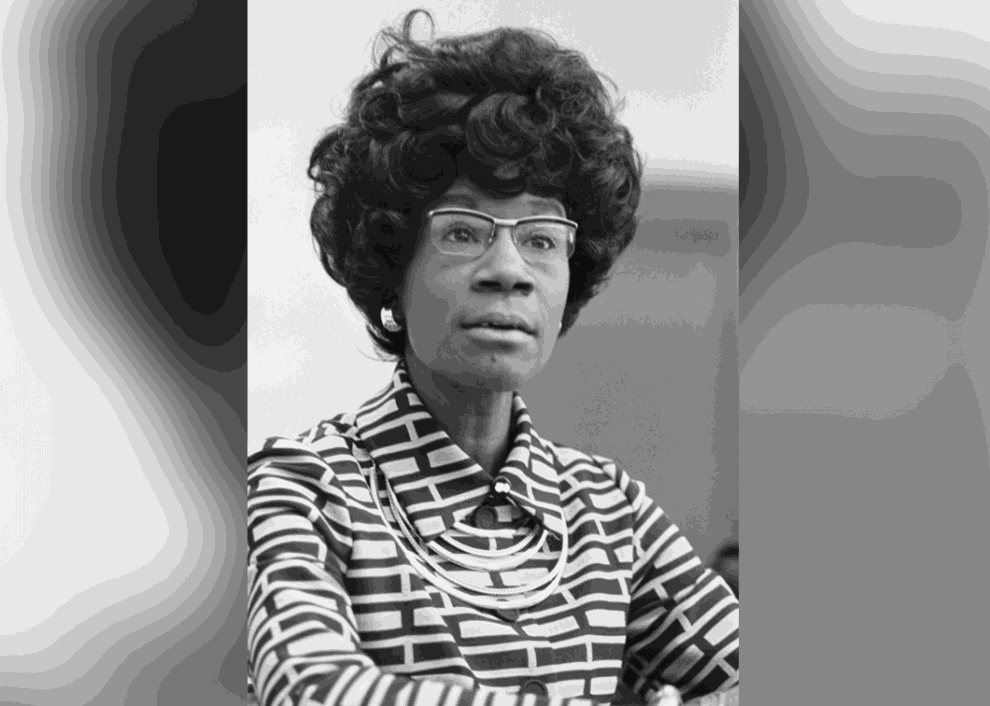 1973: Combahee River Collective is created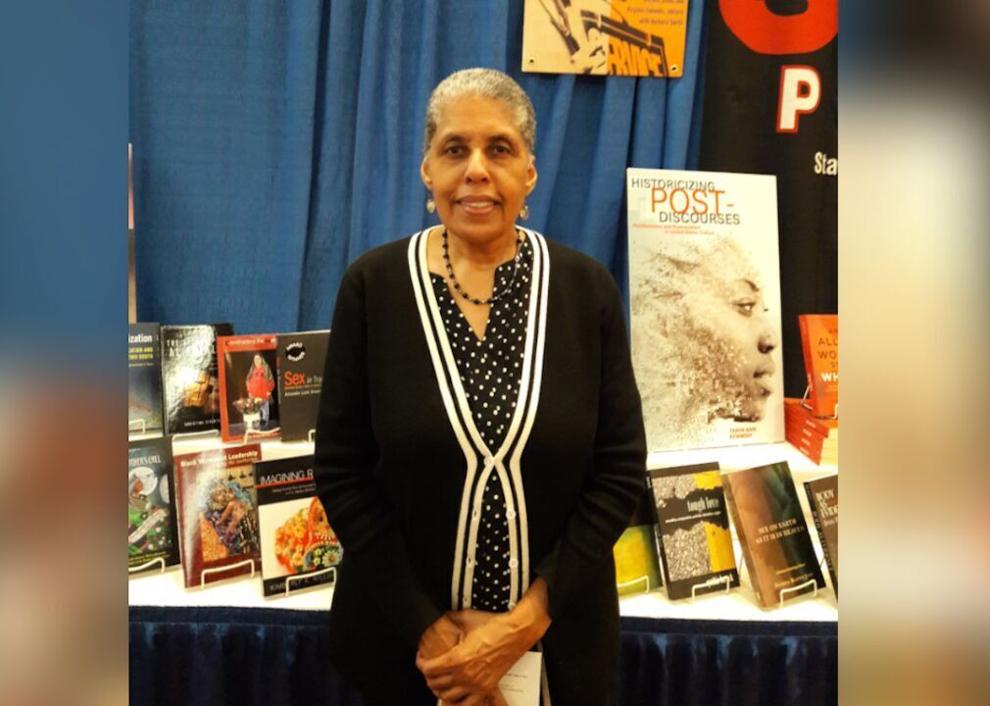 1974: Henry 'Hank' Aaron hits his 715th home run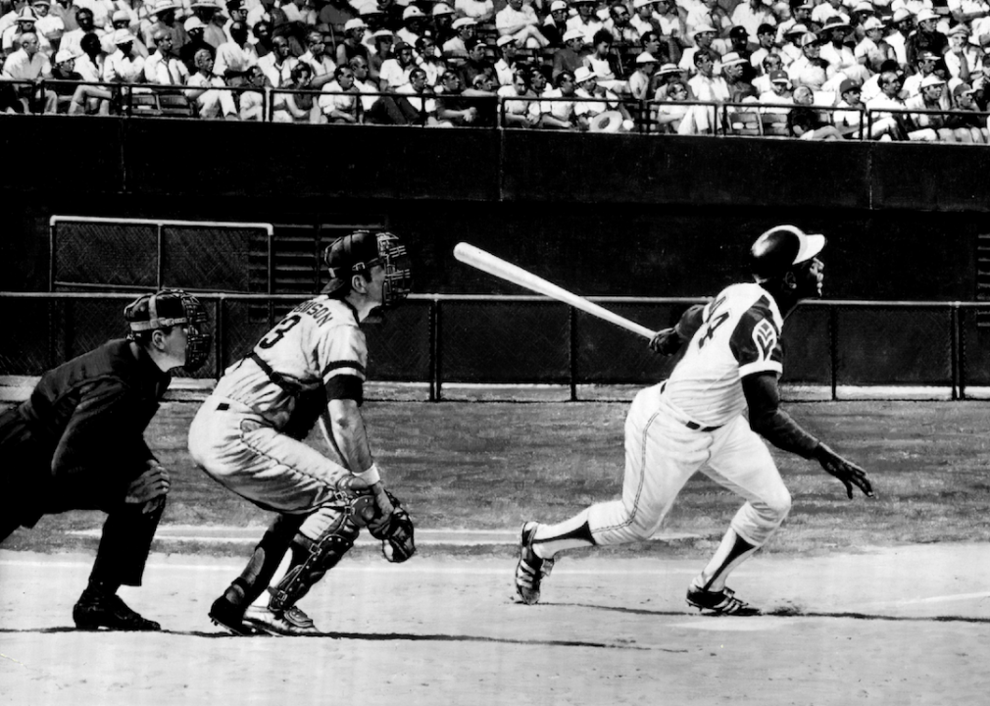 1975: John Hope Franklin is selected as president of the Organization of American Historians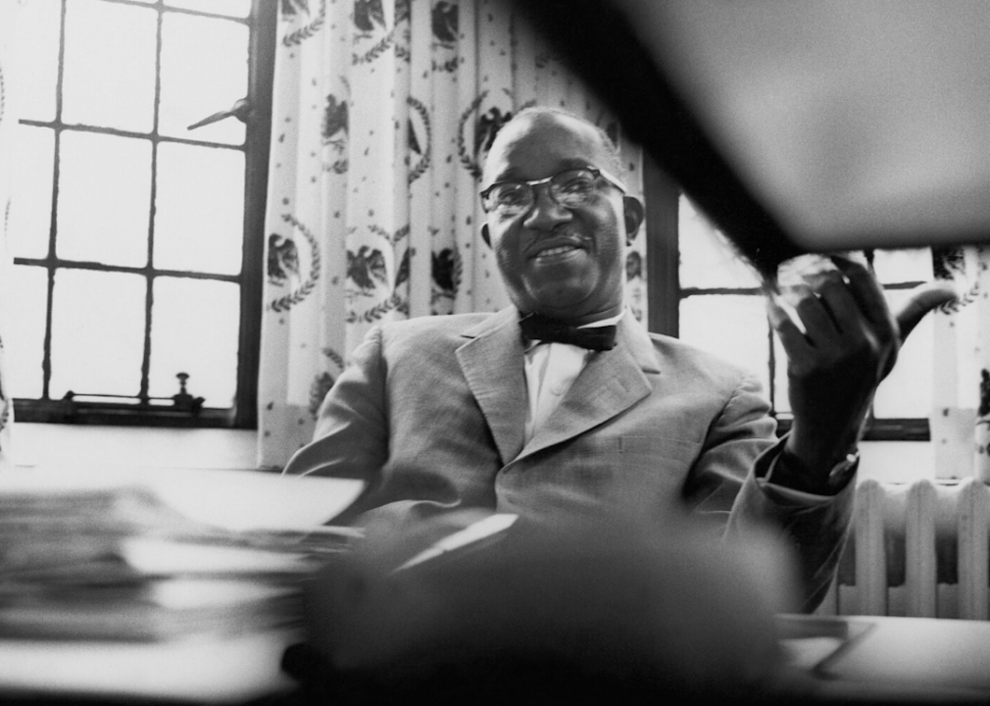 1976: Barbara Jordan delivers keynote address at Democratic National Convention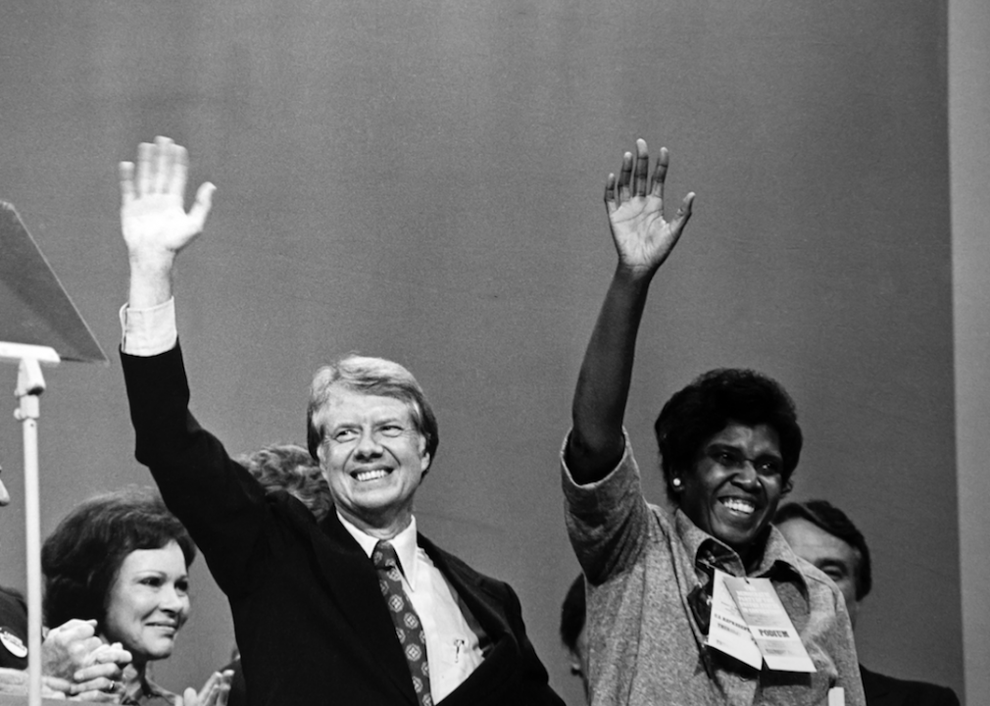 1977: Andrew Jackson Young Jr. becomes ambassador to the United Nations
1978: Muhammad Ali wins heavyweight boxing title for the third time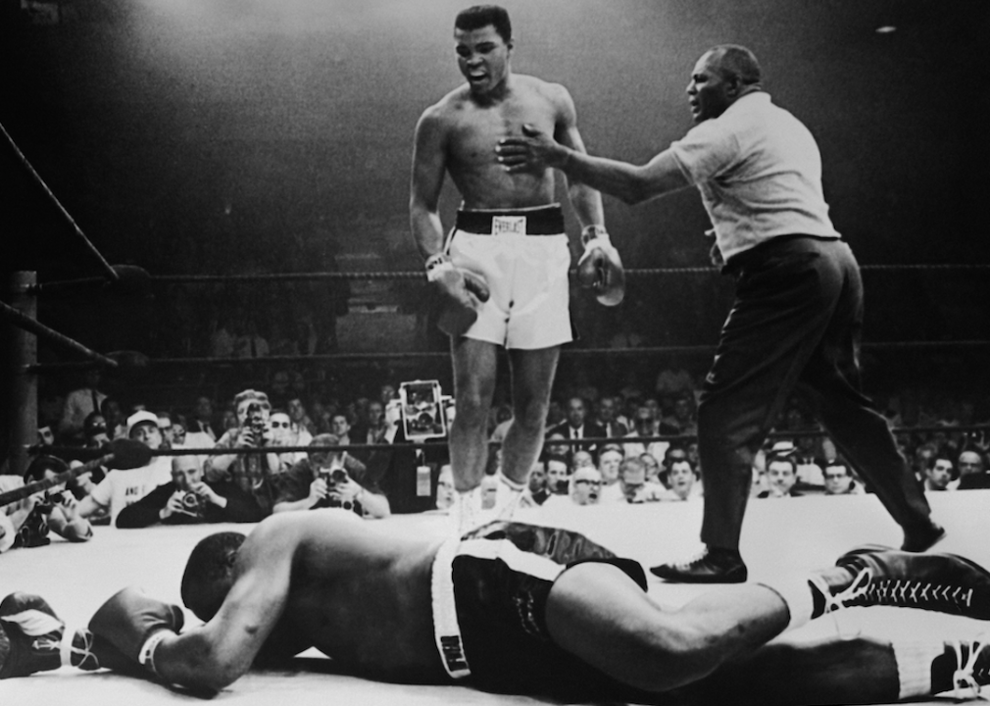 1979: Assata Shakur goes on the run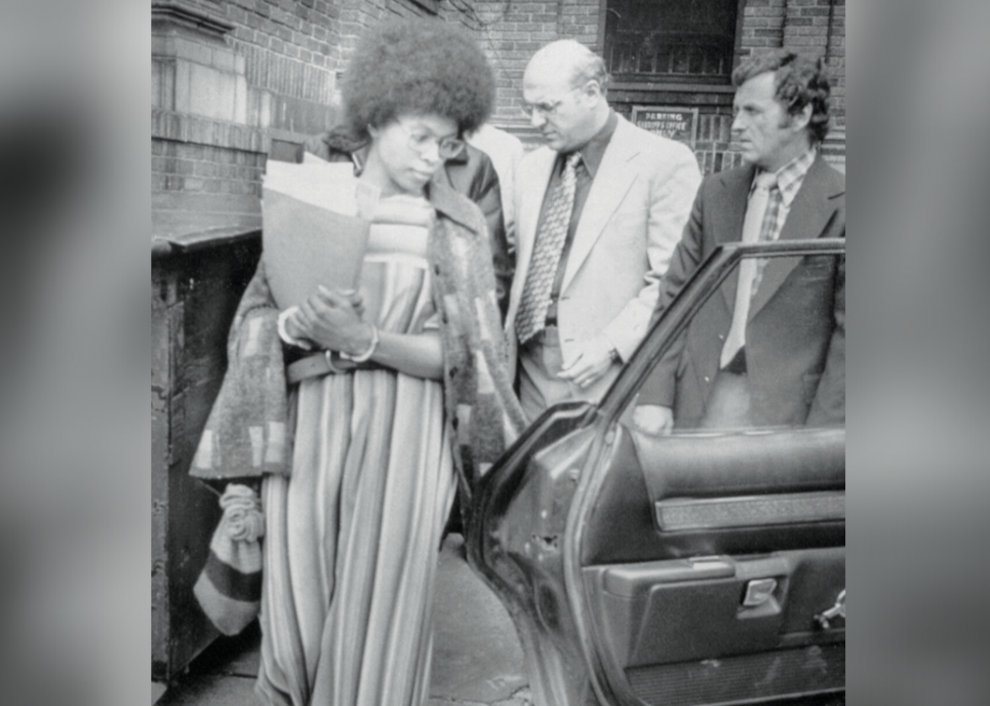 1980: Robert L. Johnson launches BET
1981: Mumia Abu-Jamal is arrested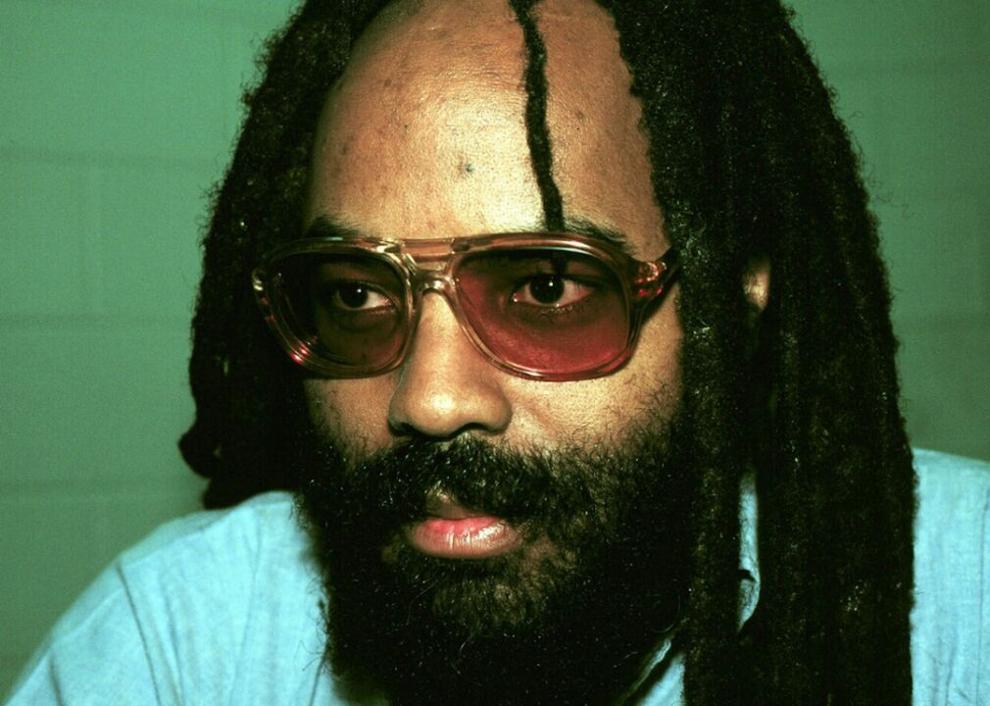 1982: Michael Jackson's 'Thriller' is released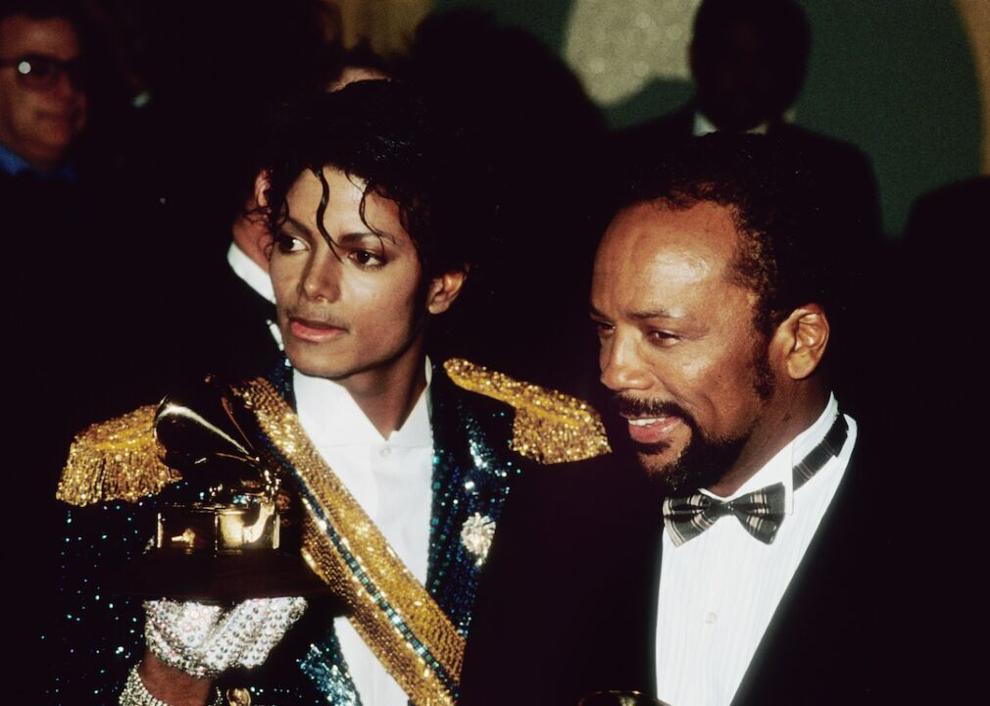 1983: Vanessa Williams is crowned Miss America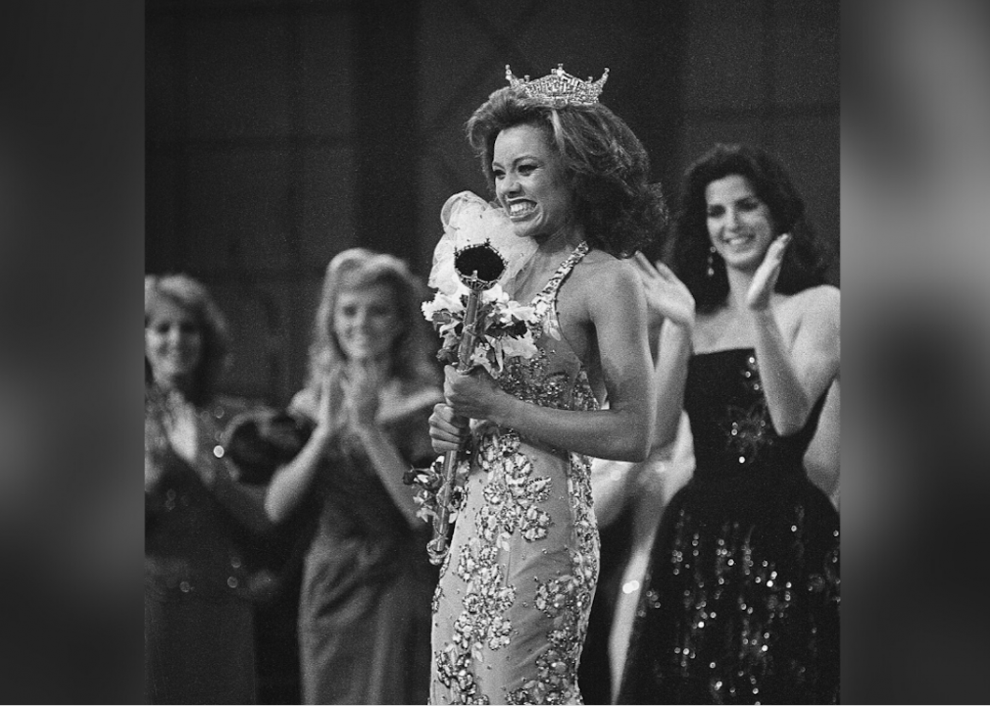 1984: Jesse Jackson runs for president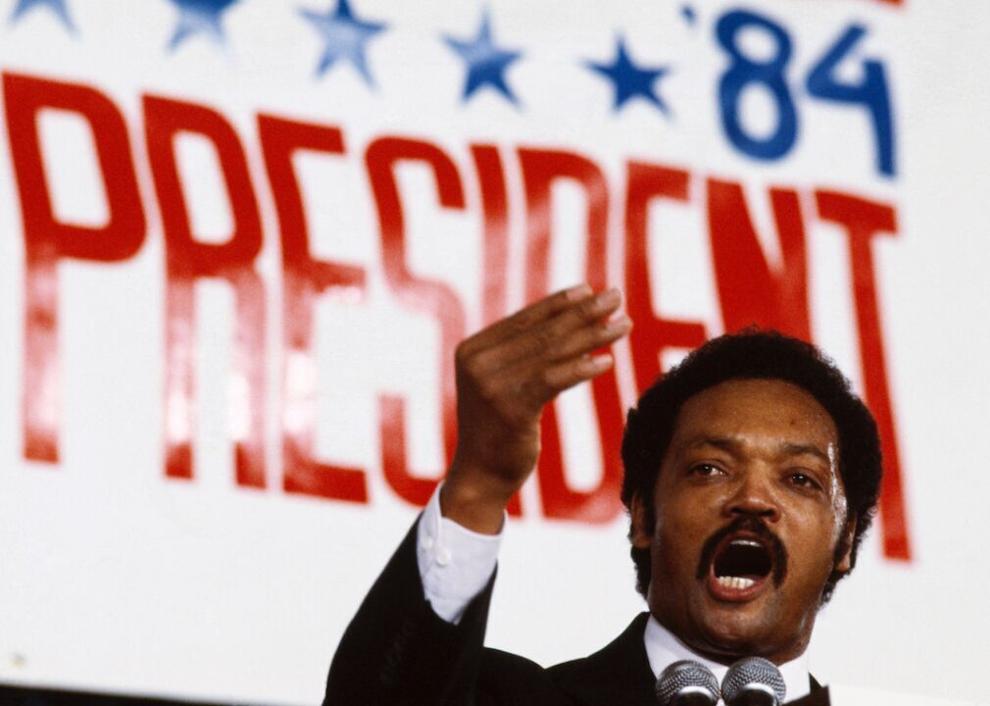 1985: MOVE Black Liberation House is bombed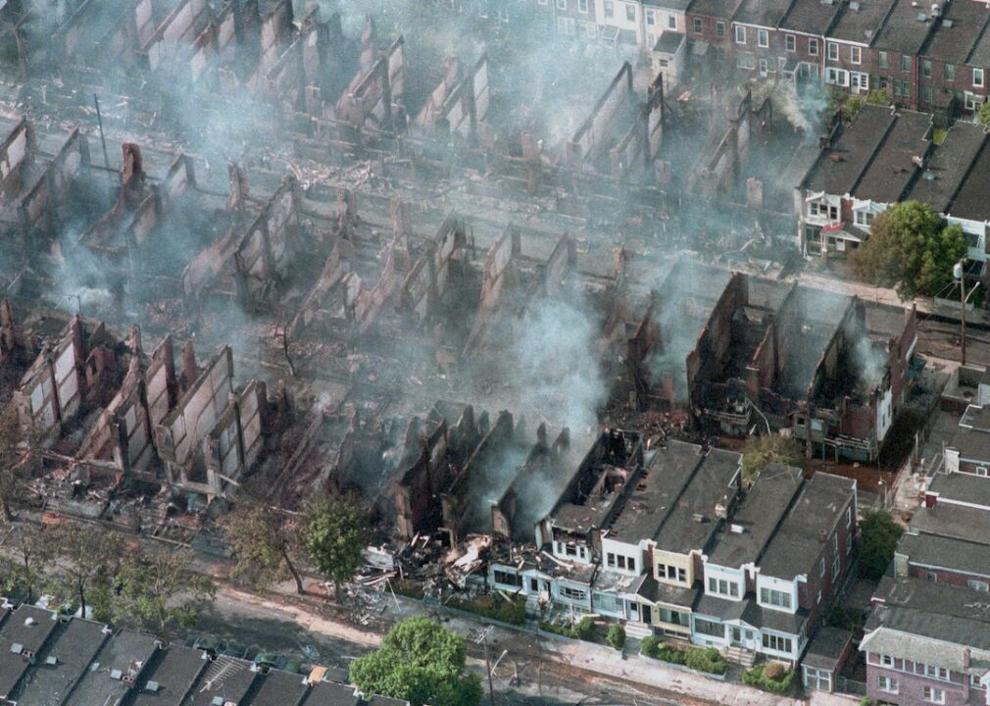 1986: Oprah Winfrey launches her talk show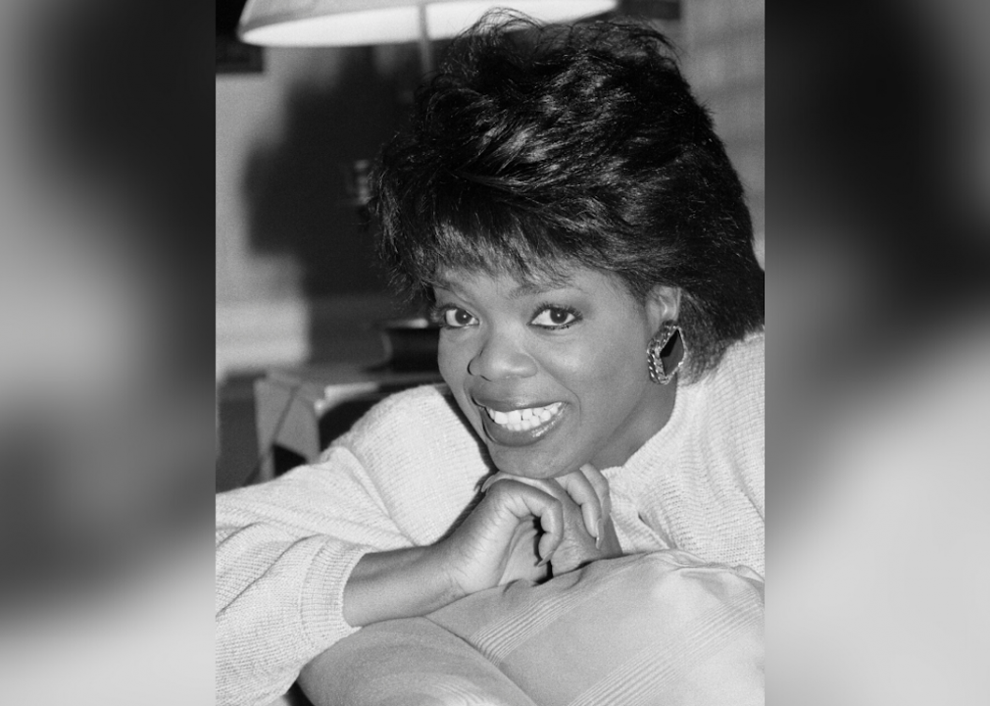 1988: The film 'Mississippi Burning' is released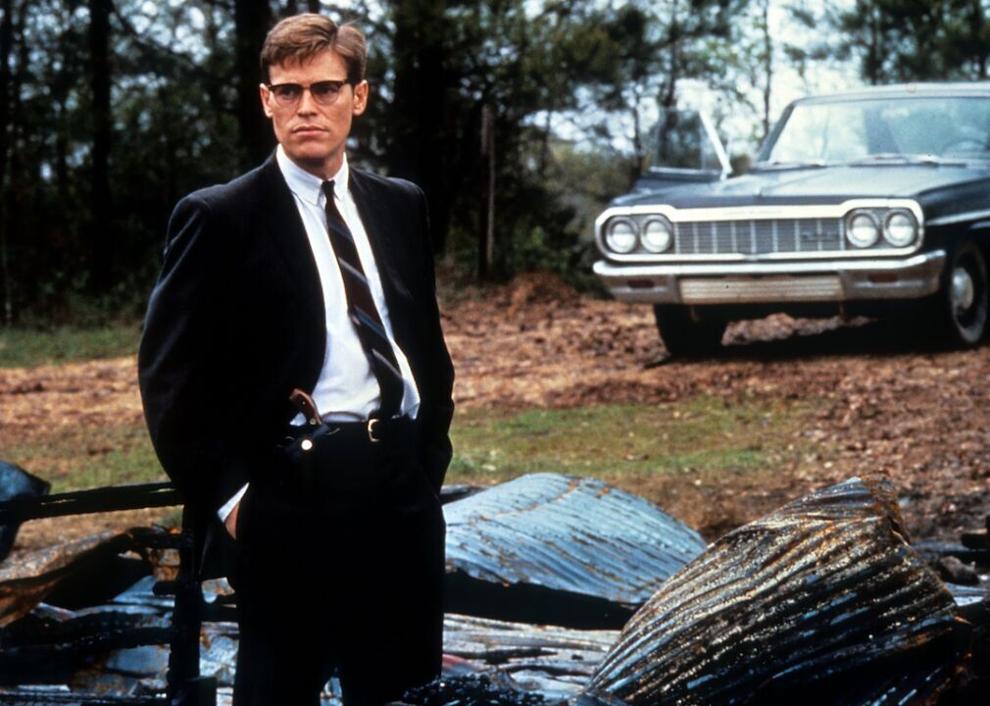 1989: Colin Powell becomes chairman of the Joint Chiefs of Staff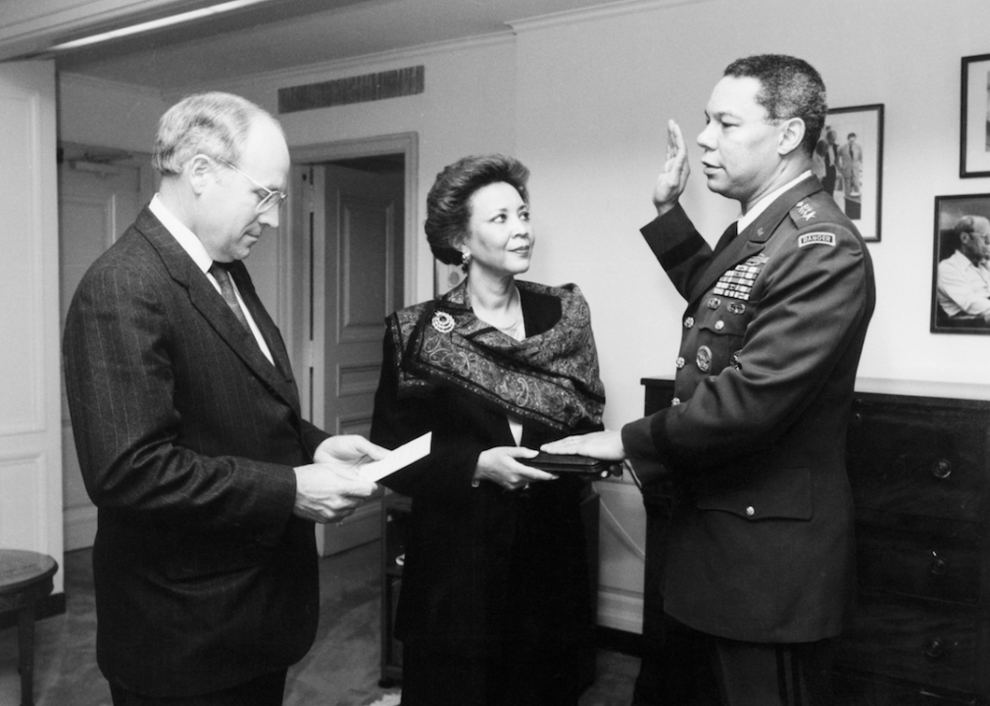 1990: Lawrence Douglas Wilder becomes first elected African American governor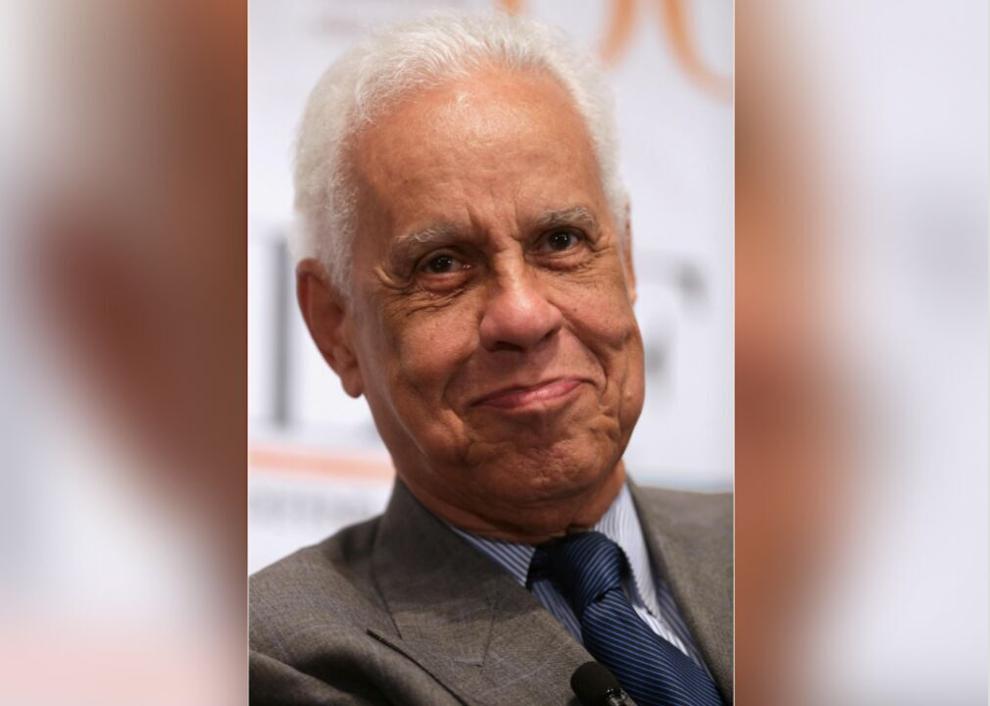 1991: Julie Dash's 'Daughters of the Dust' is released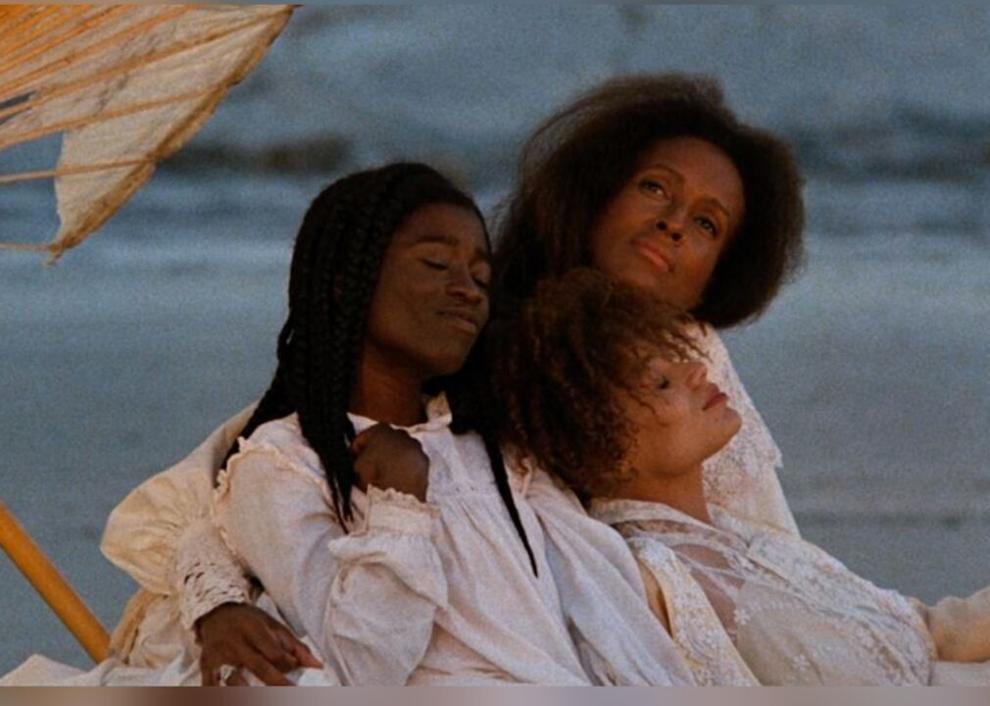 1992: Rodney King beating ignites the L.A. Riots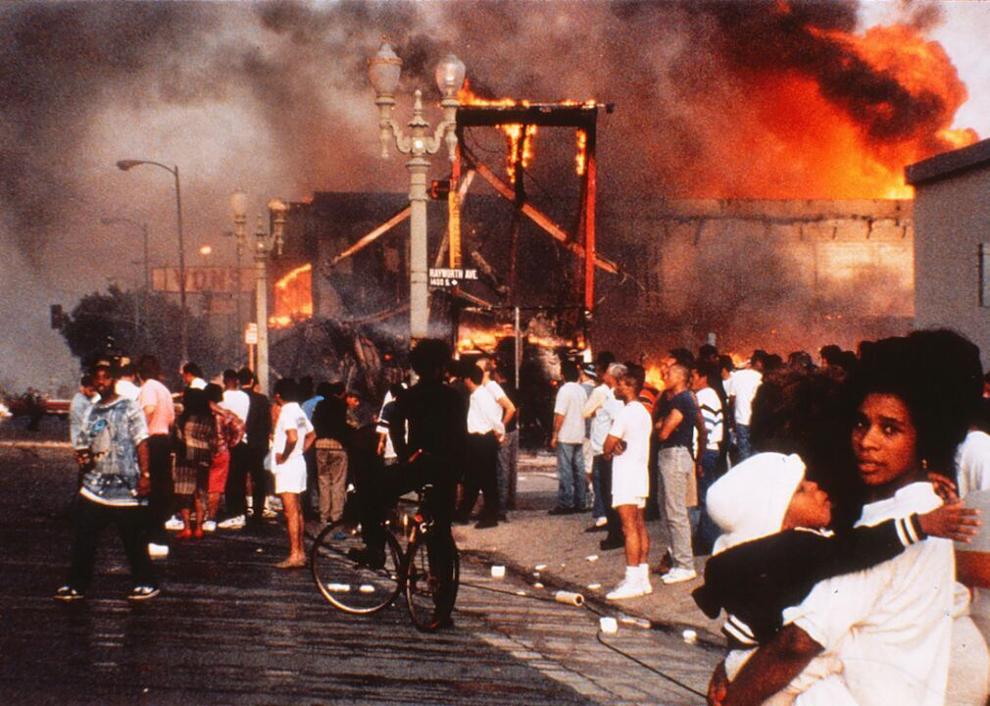 1993: Toni Morrison wins Nobel Prize for 'Beloved'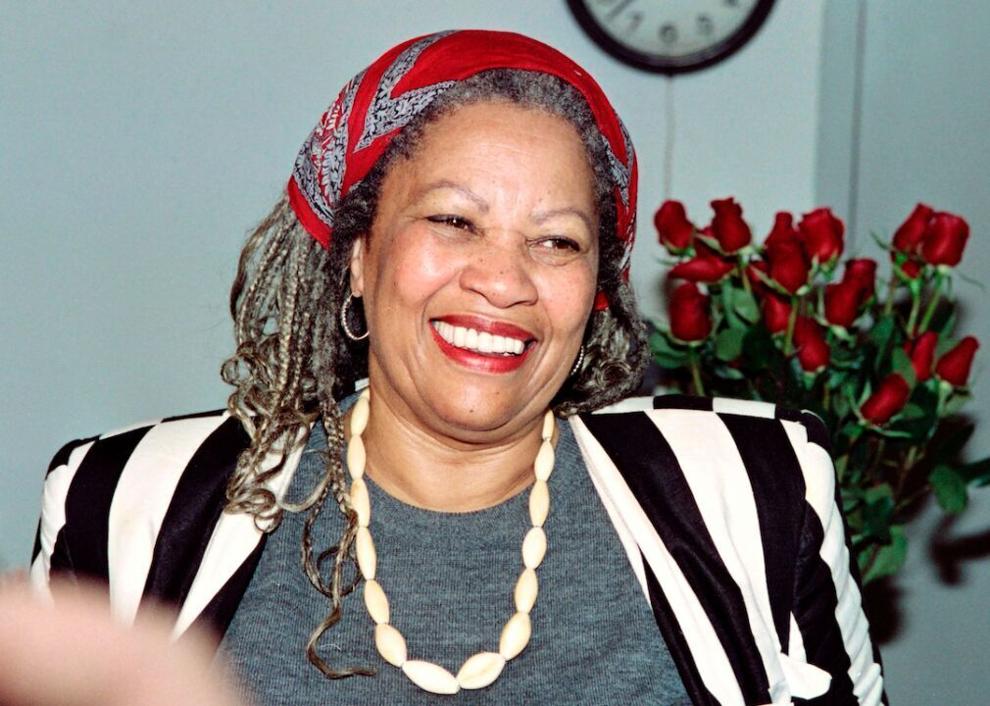 1994: Nas' debut album 'Illmatic' is released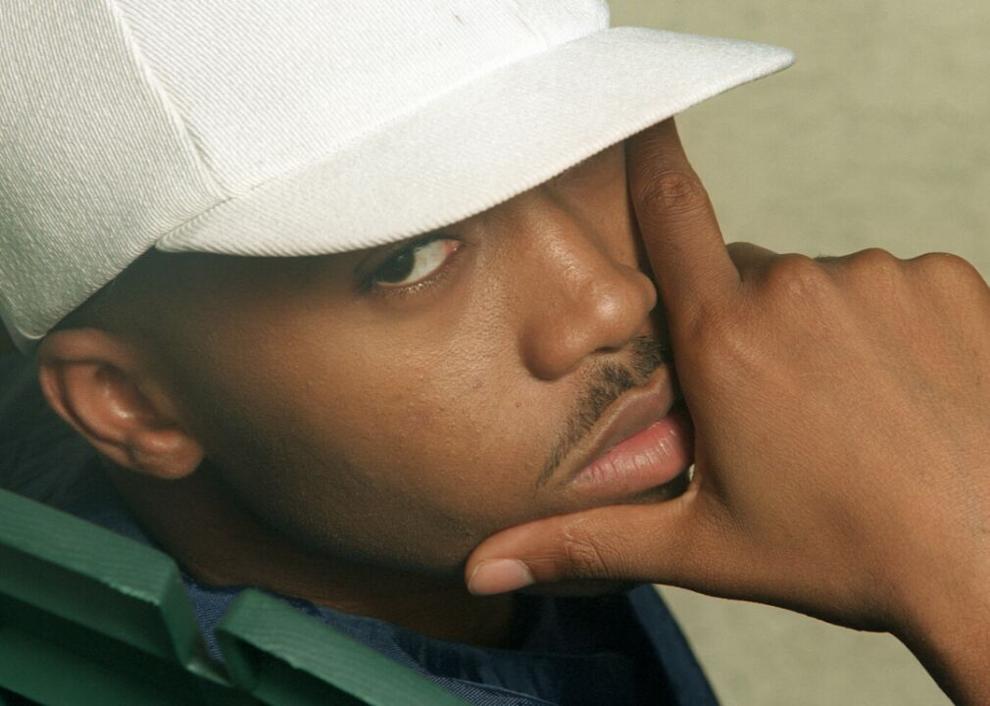 1995: Million Man March is held in Washington D.C.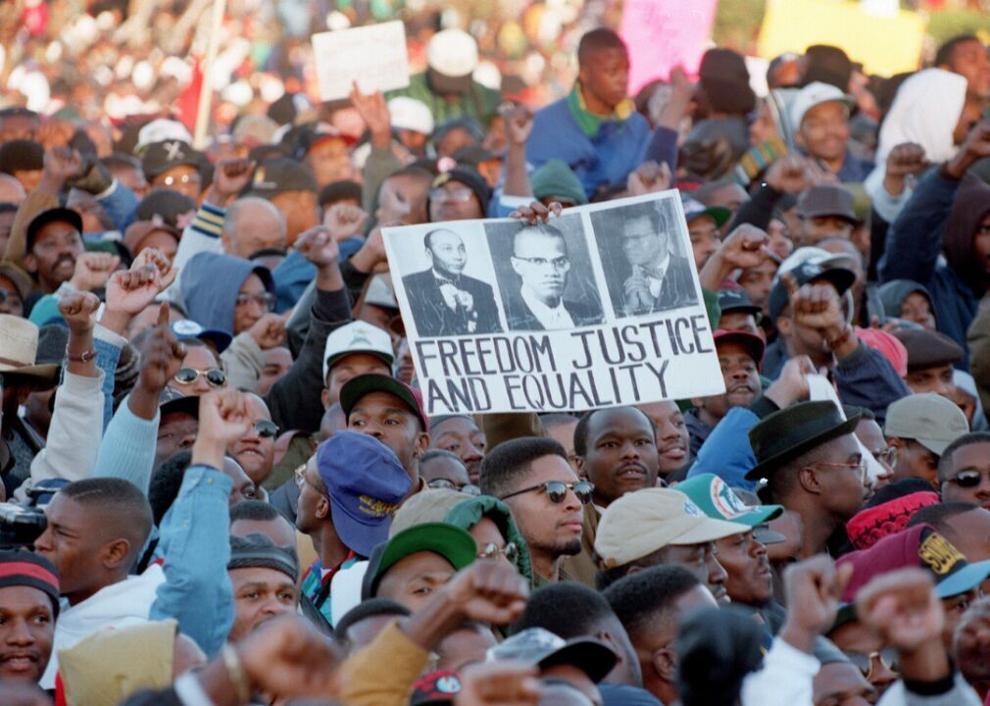 1996: 'Moesha' premieres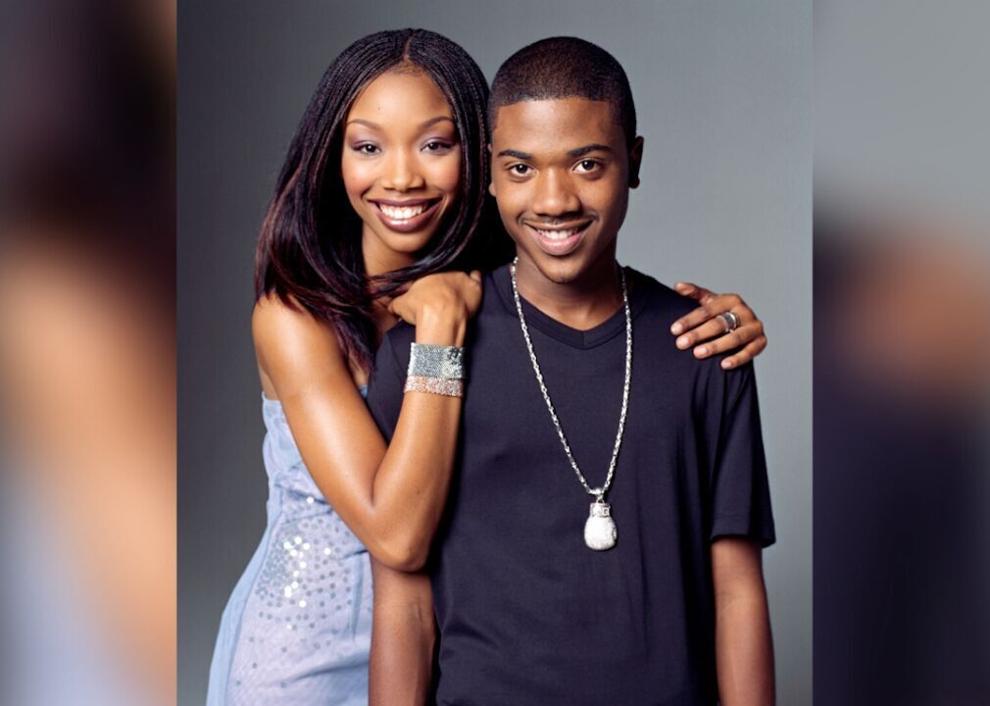 1997: Tiger Woods wins his first major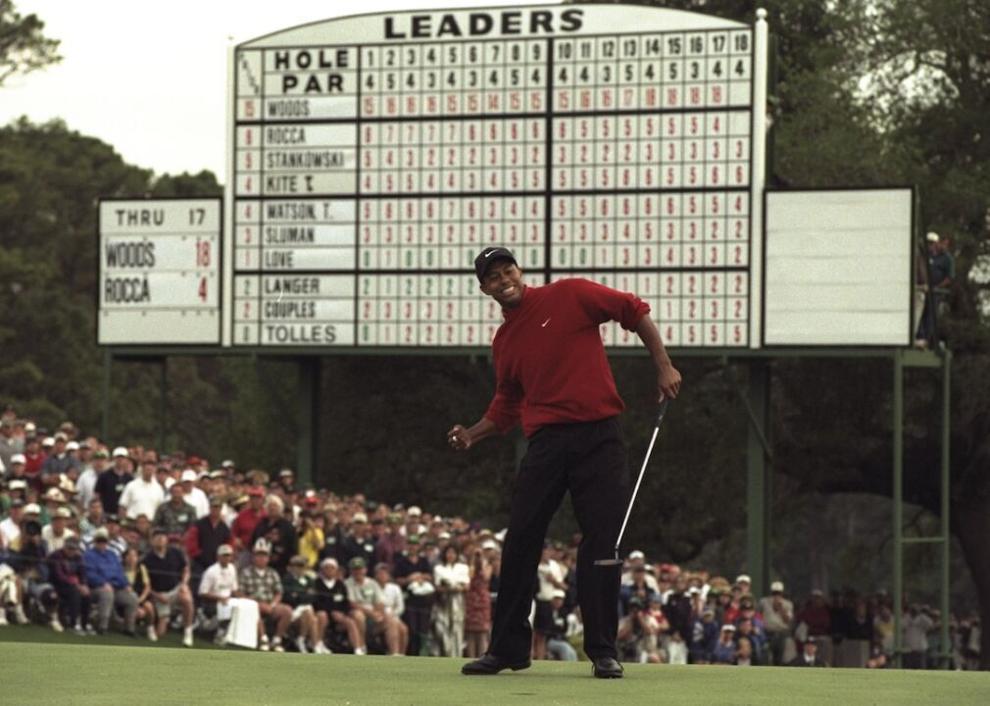 1998: 'The Secret Diary of Desmond Pfeiffer' is canceled after the first episode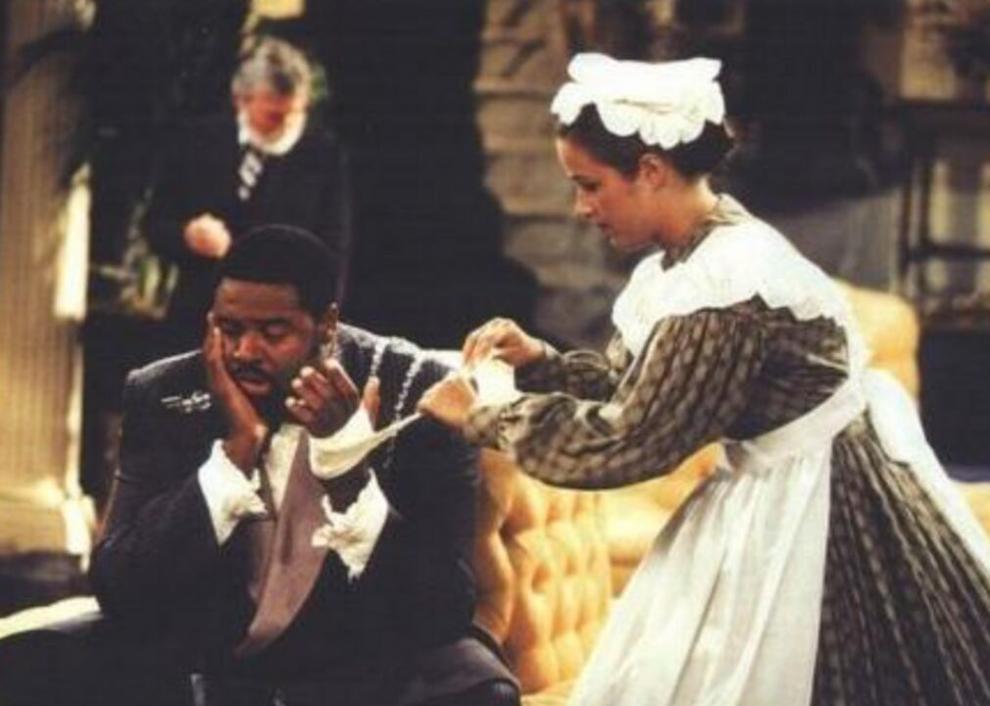 1999: Serena Williams wins U.S. Open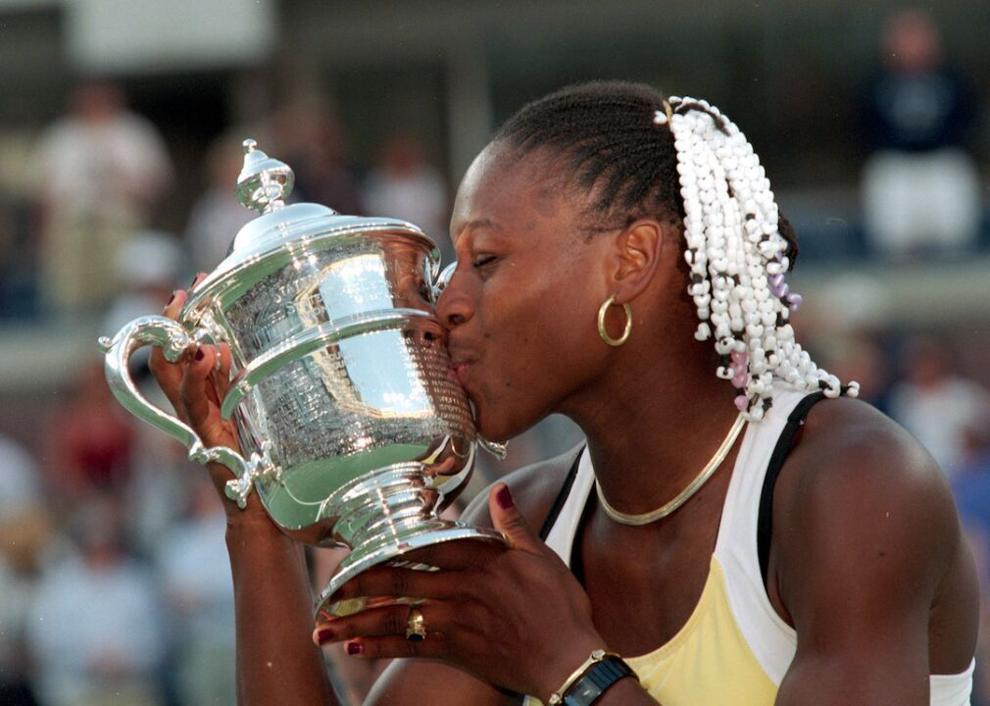 2000: Venus Williams wins Women's Singles at Wimbledon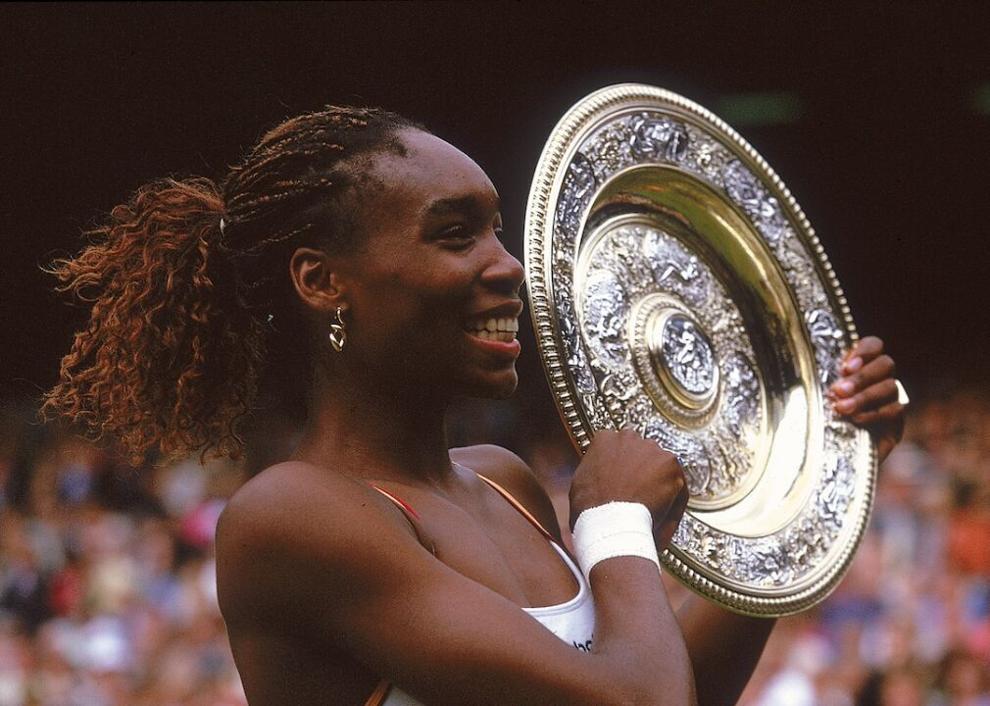 2001: The Rev. Wilton D. Gregory becomes president of United States Conference of Catholic Bishops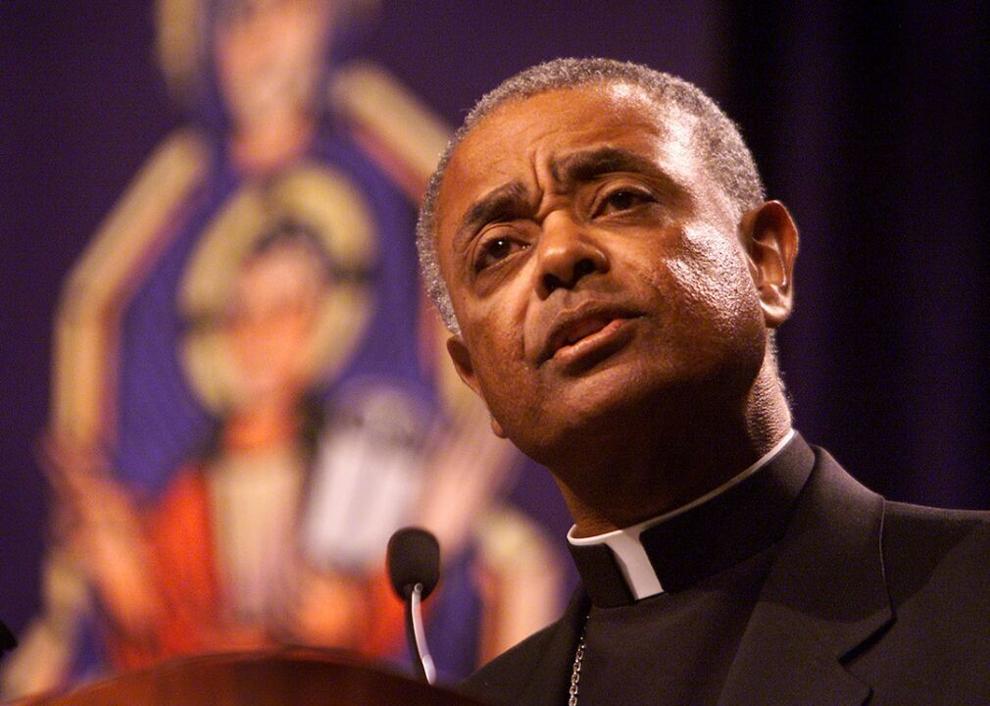 2002: Halle Berry wins Academy Award for 'Monster's Ball'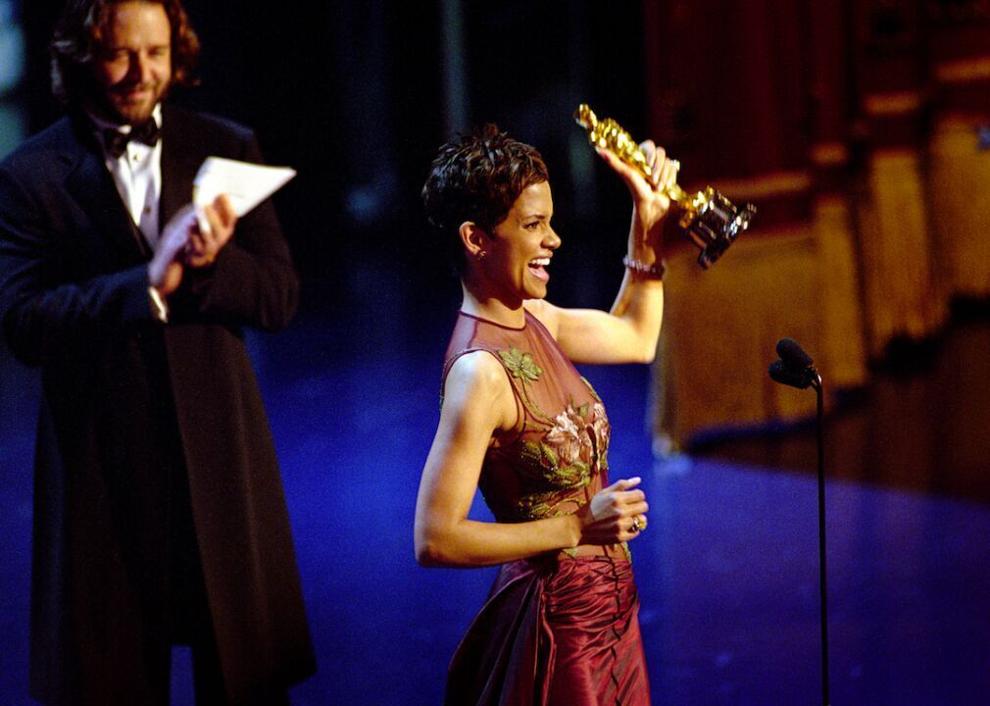 2003: Dennis W. Archer becomes the president of the American Bar Association
2004: Phylicia Rashād wins a Tony for Best Lead Actress in a play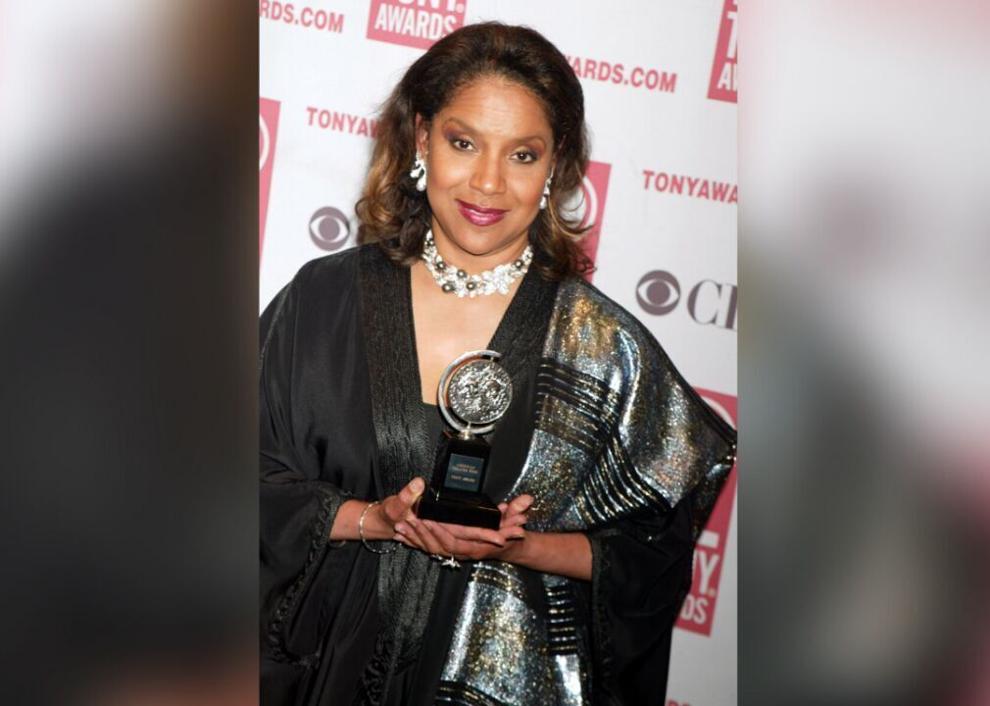 2005: Condoleezza Rice becomes U.S. secretary of state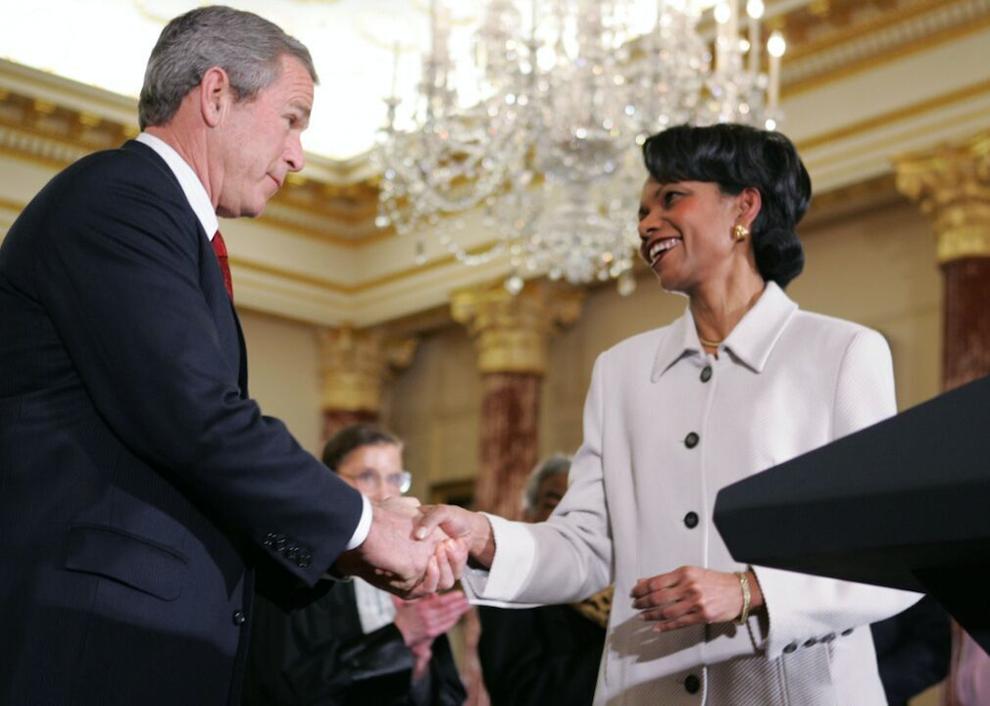 2006: Soulja Boy records 'Crank That'l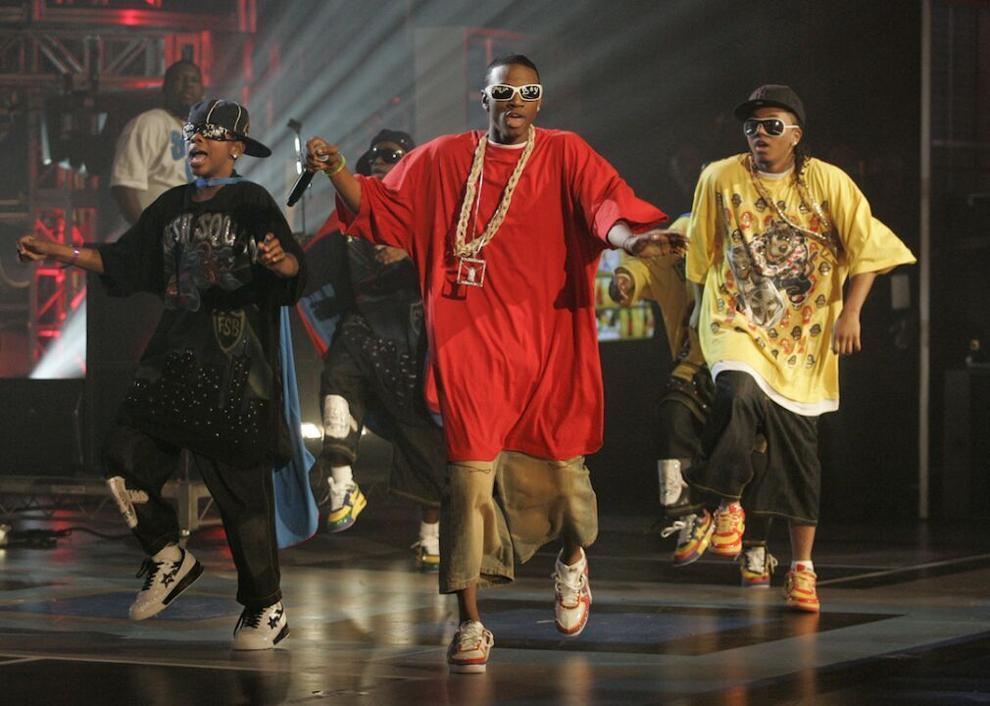 2007: Barbara Hillary goes to the North Pole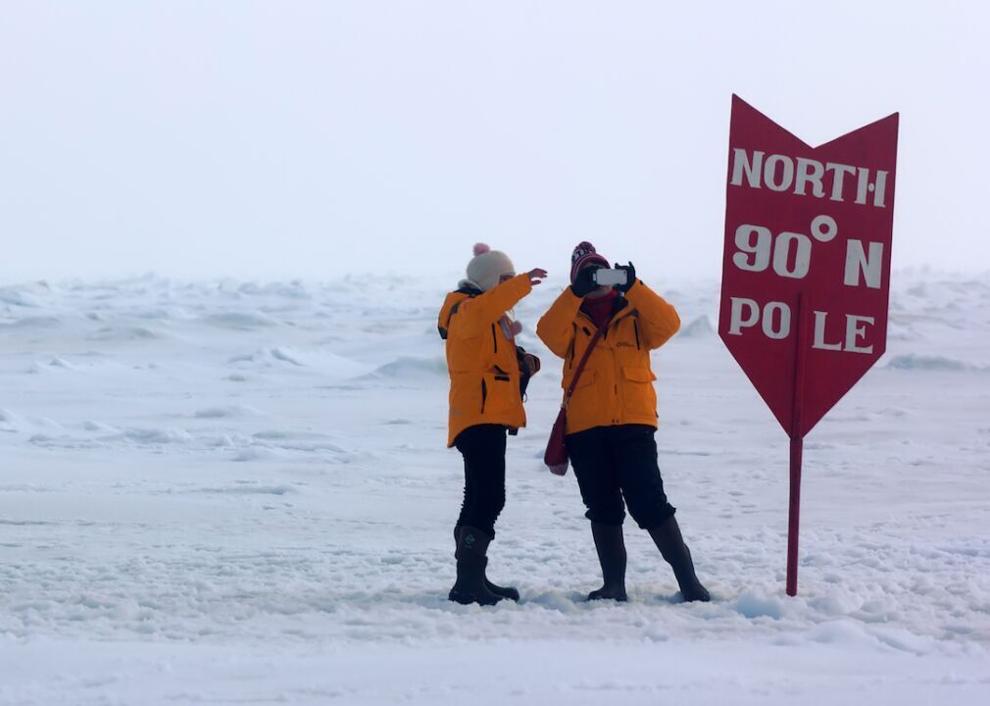 2008: Barack Obama becomes president of the United States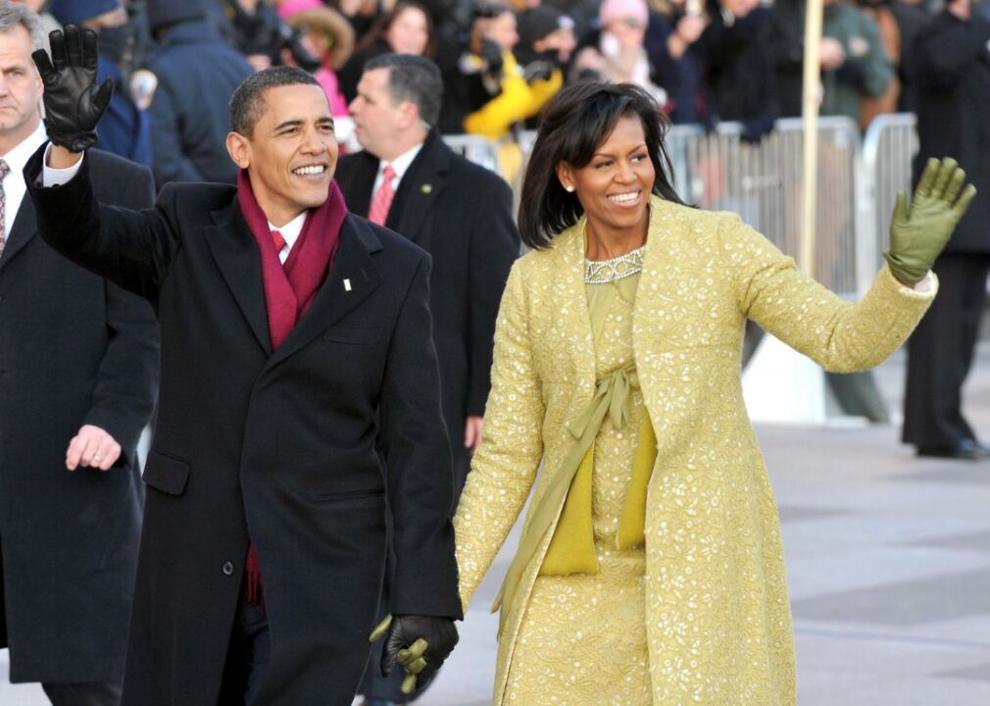 2009: Disney's first Black princess premieres
2010: Dustin Byfuglien wins Stanley Cup with the Chicago Blackhawks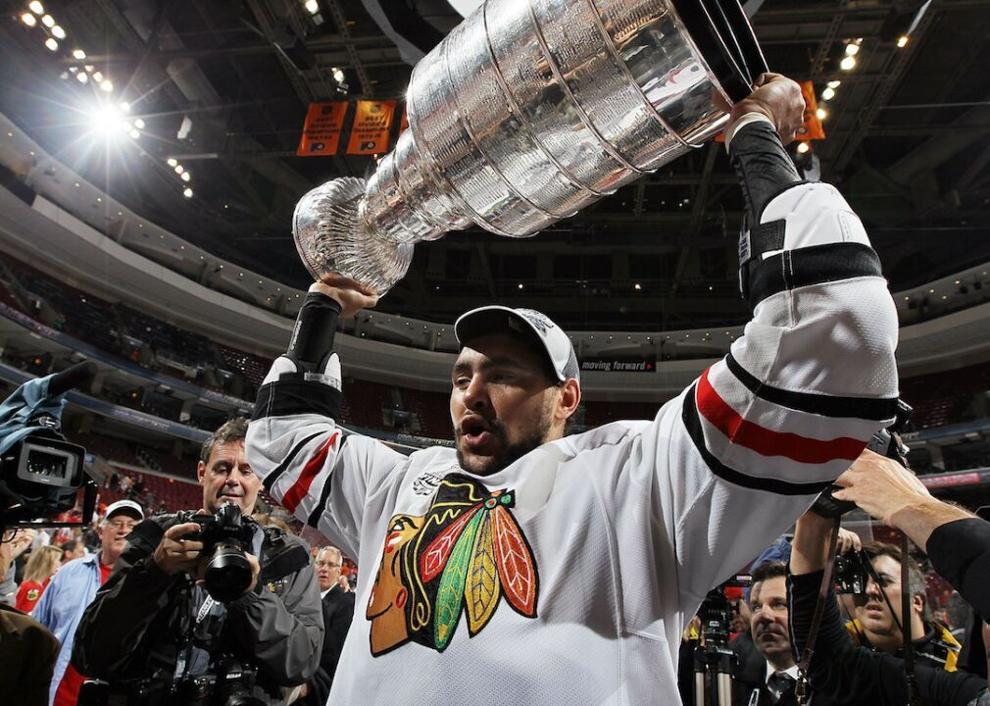 2011: Charles E. Samuels Jr. becomes director of Federal Bureau of Prisons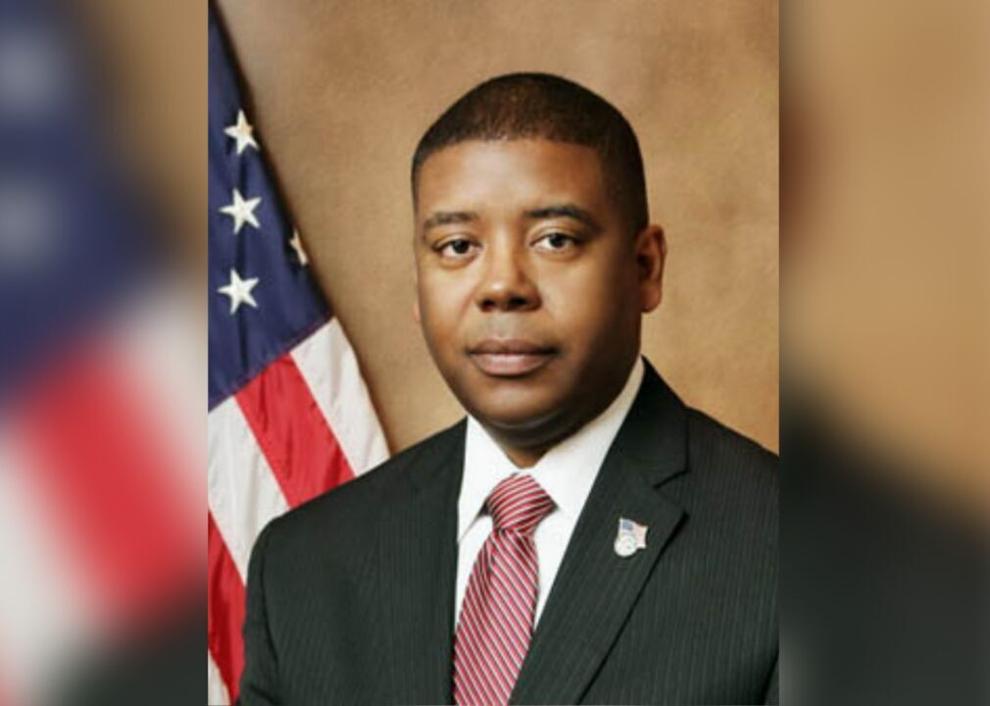 2012: Fred Luter Jr. is elected the president of the Southern Baptist Convention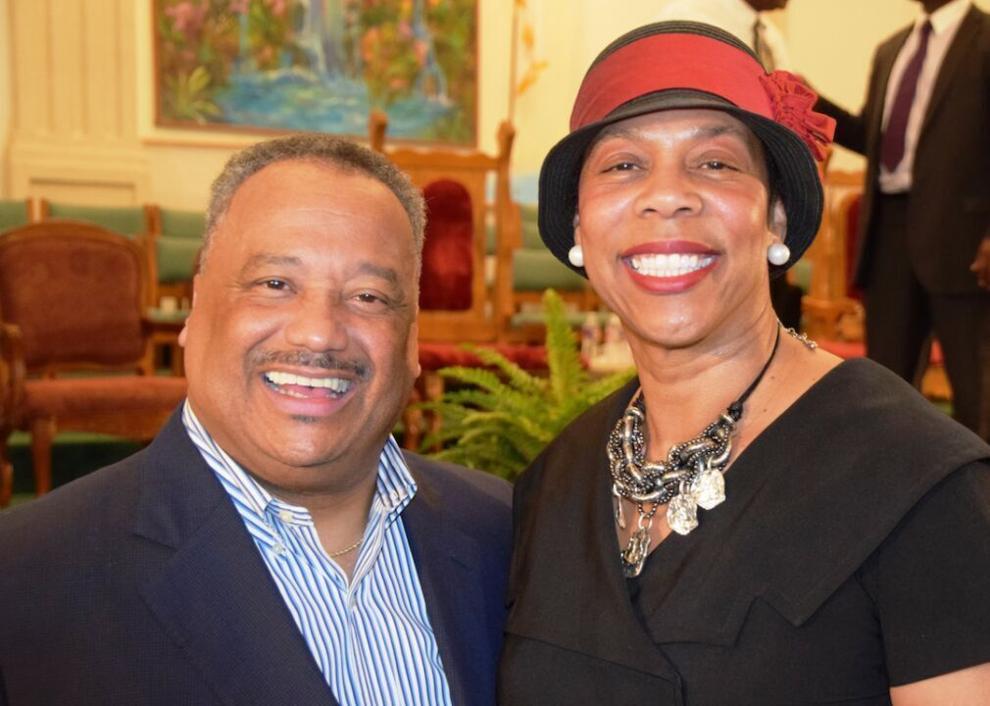 2013: Cheryl Boone Isaacs is elected president of Academy of Motion Picture Arts and Sciences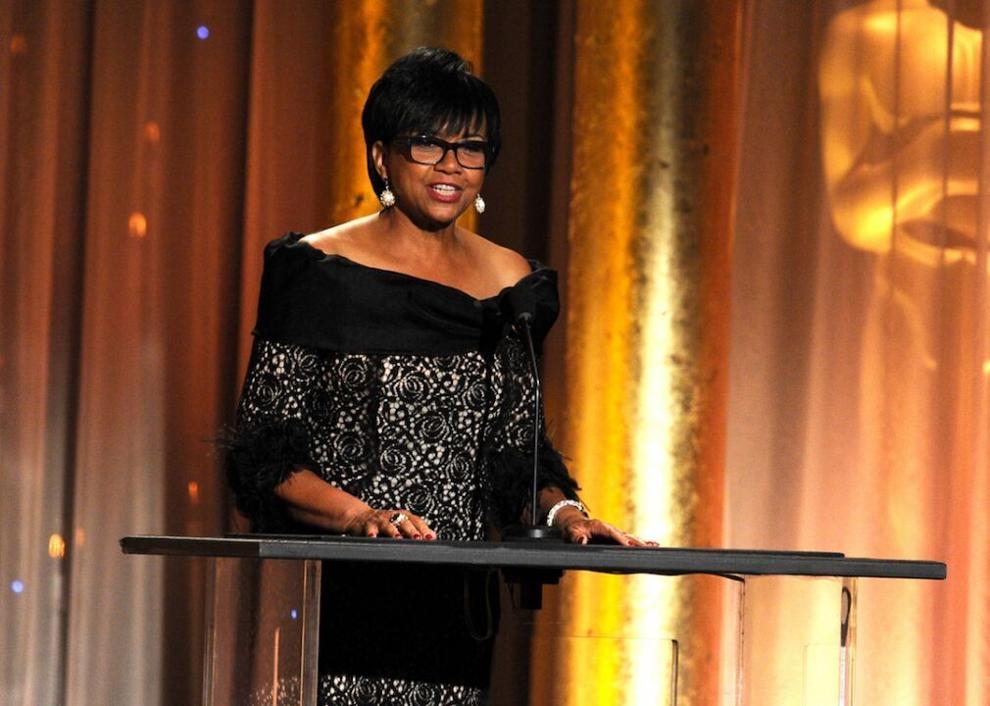 2014: Ava DuVernay earns a Golden Globe nomination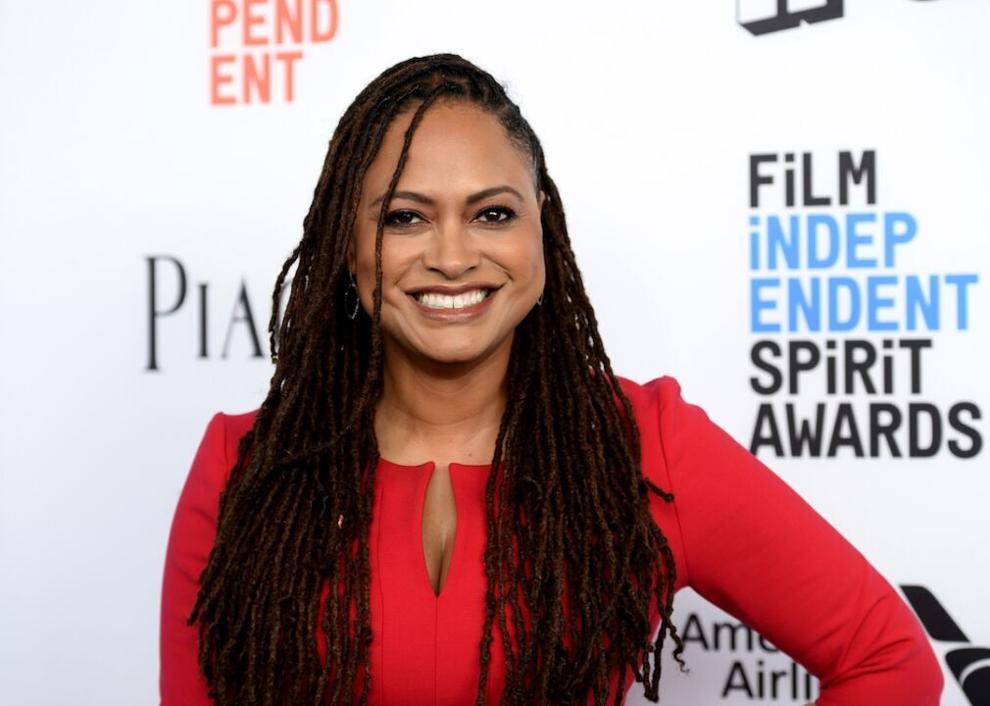 2015: Bree Newsome brings down the flag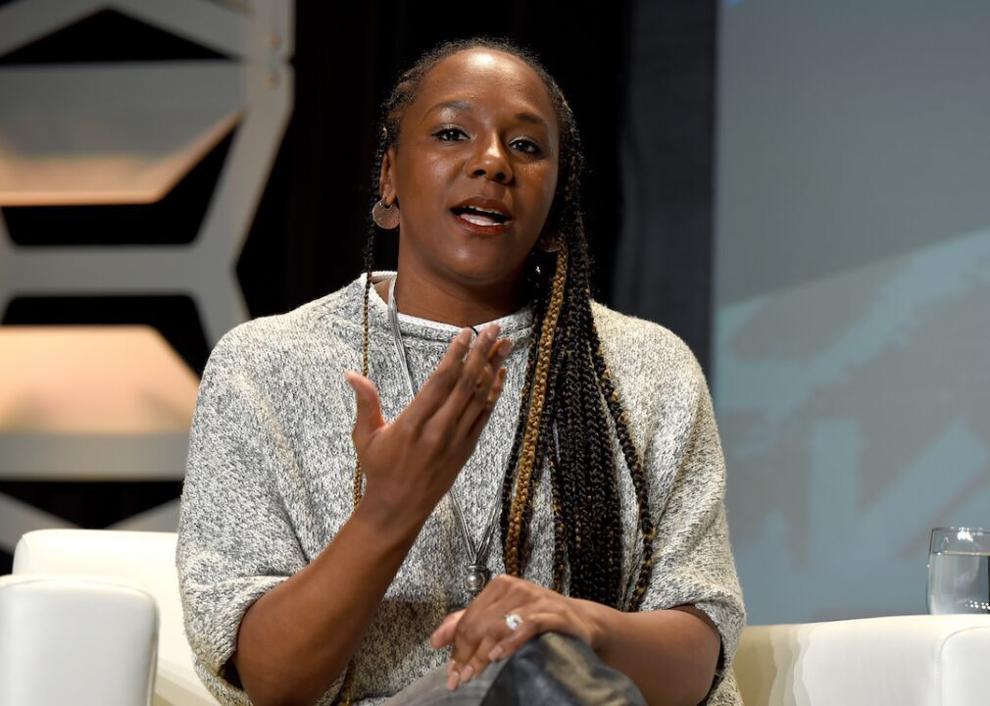 2016: Carla Hayden becomes librarian of Congress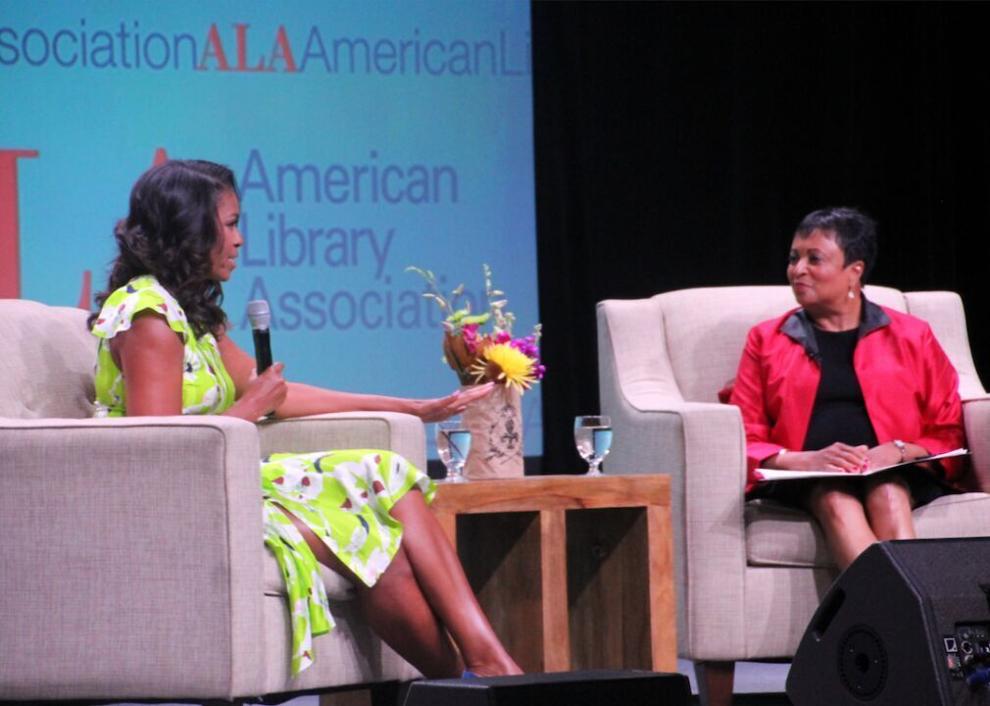 2017: Tiffany Haddish hosts 'Saturday Night Live'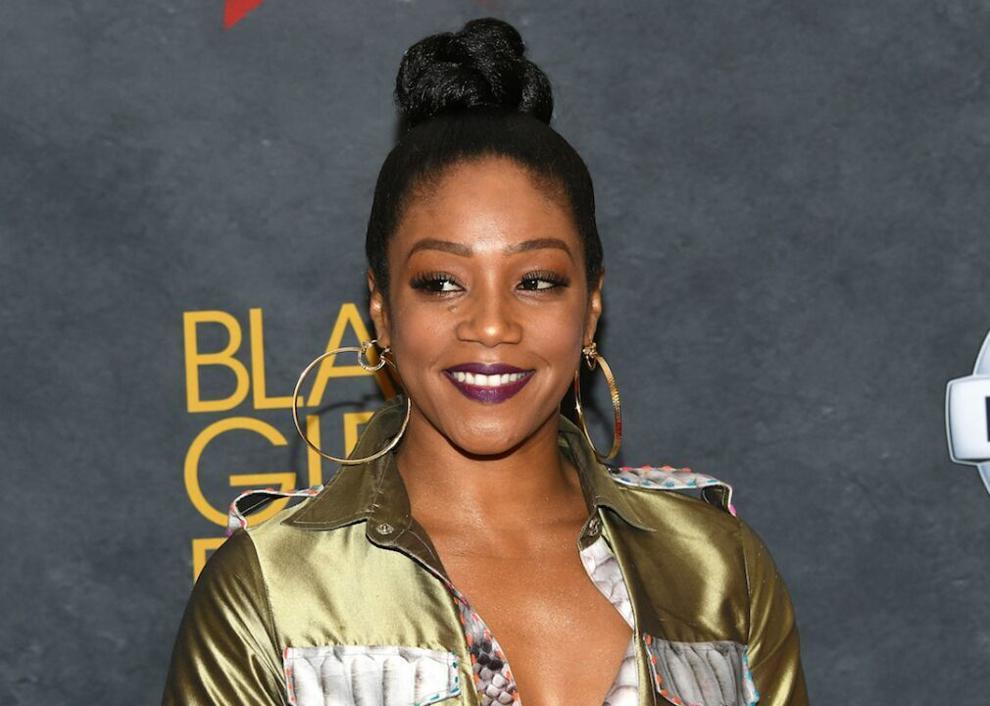 2018: Stacey Abrams runs for governor of Georgia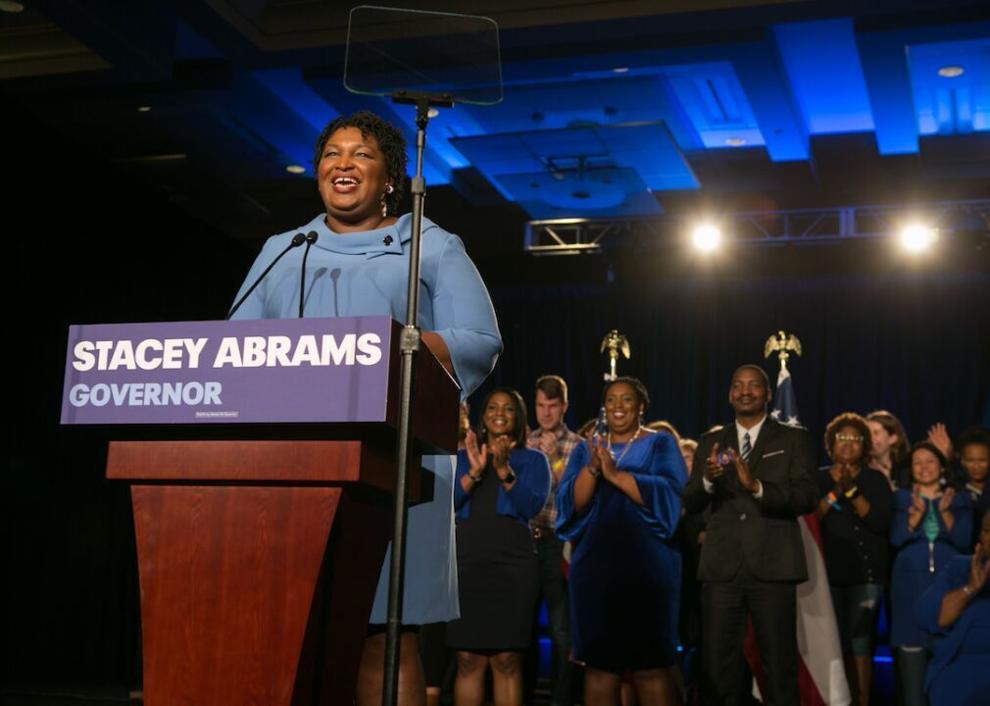 2019: 'Black Panther' produces two milestones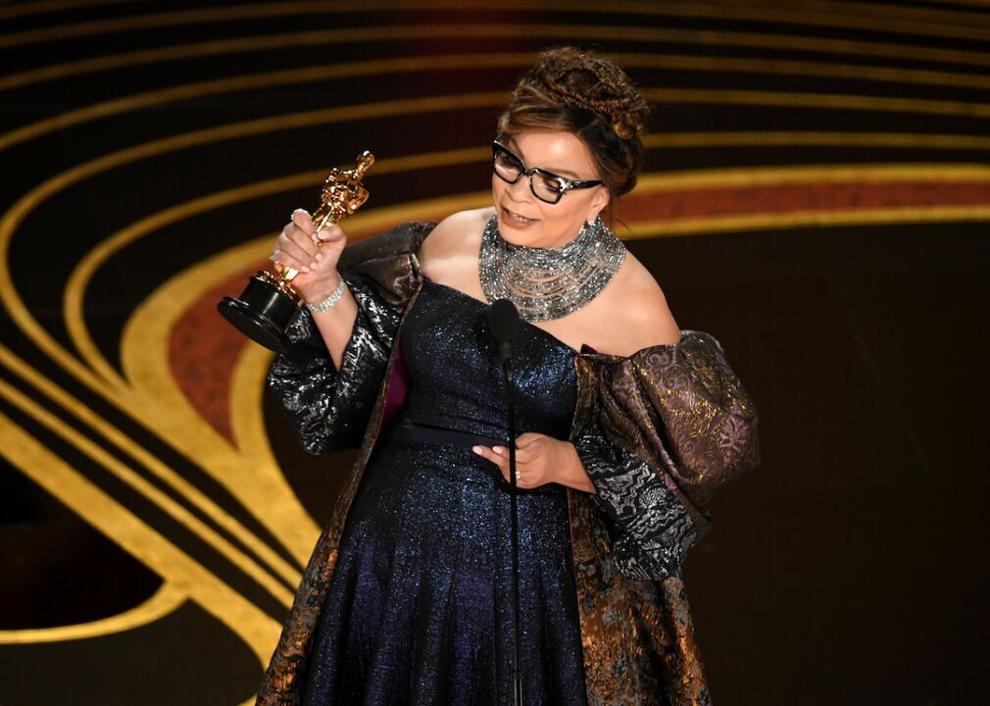 2020: Black Lives Matter/George Floyd Protests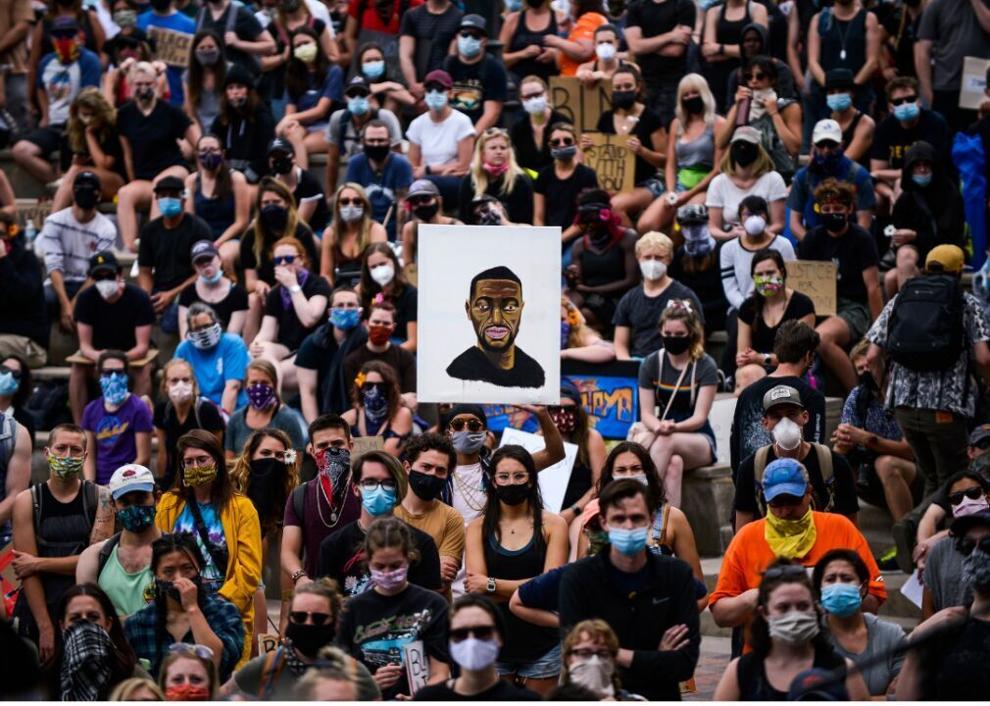 2021: Kamala Harris sworn in as VP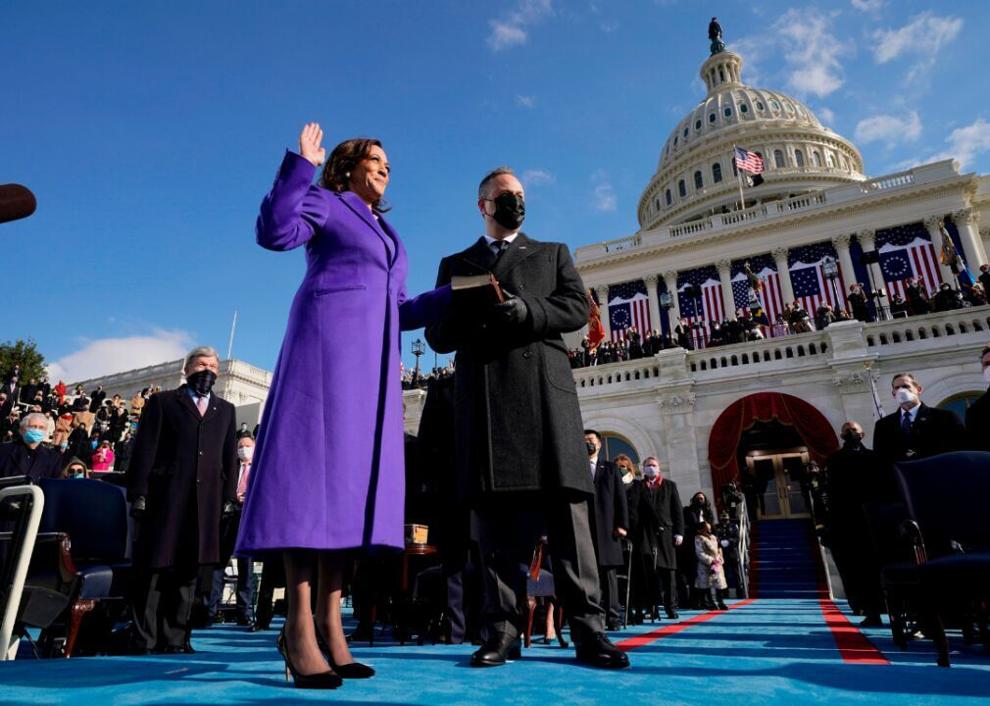 Black history from the year you were born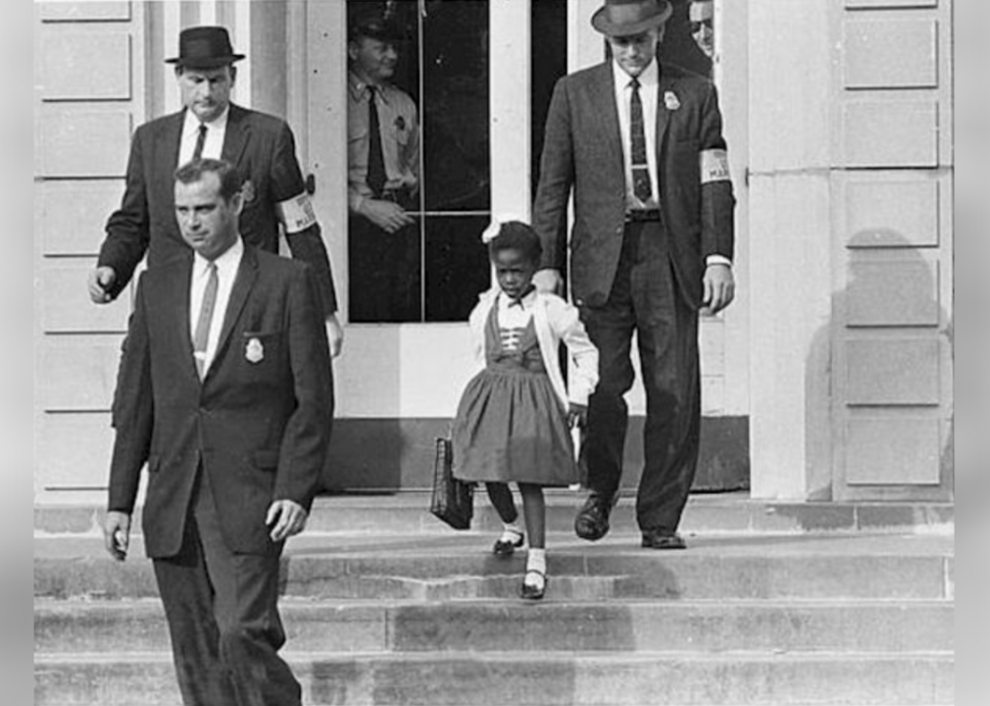 1919: Oscar Micheaux produces 'The Homesteader'
1920: Zeta Phi Beta is established at Howard University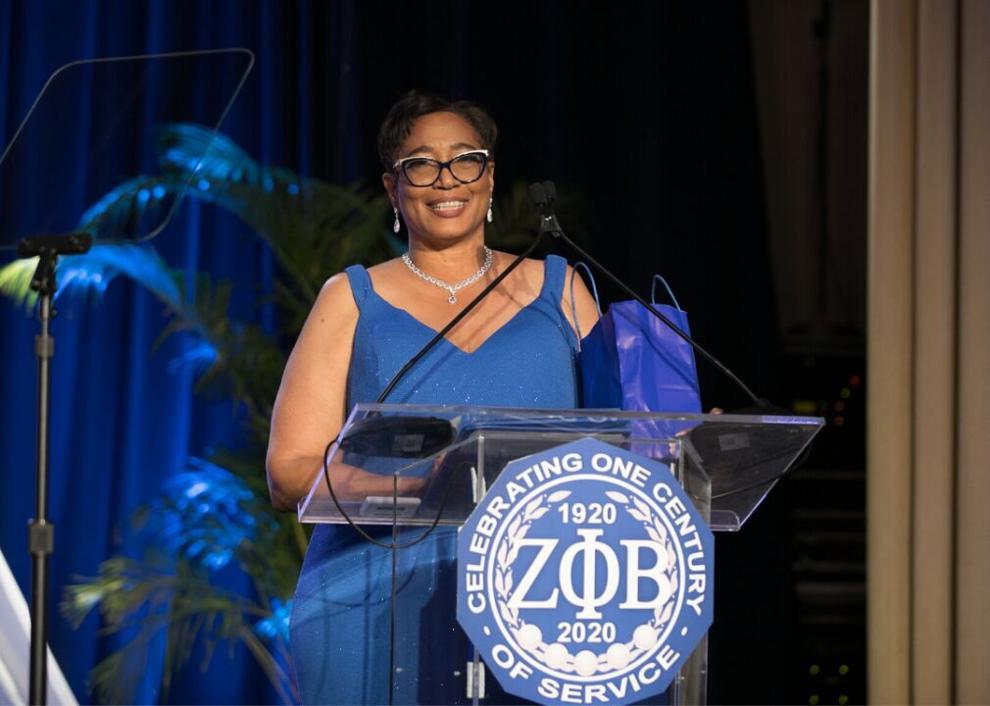 1921: 'Shuffle Along' becomes the first major African American musical on Broadway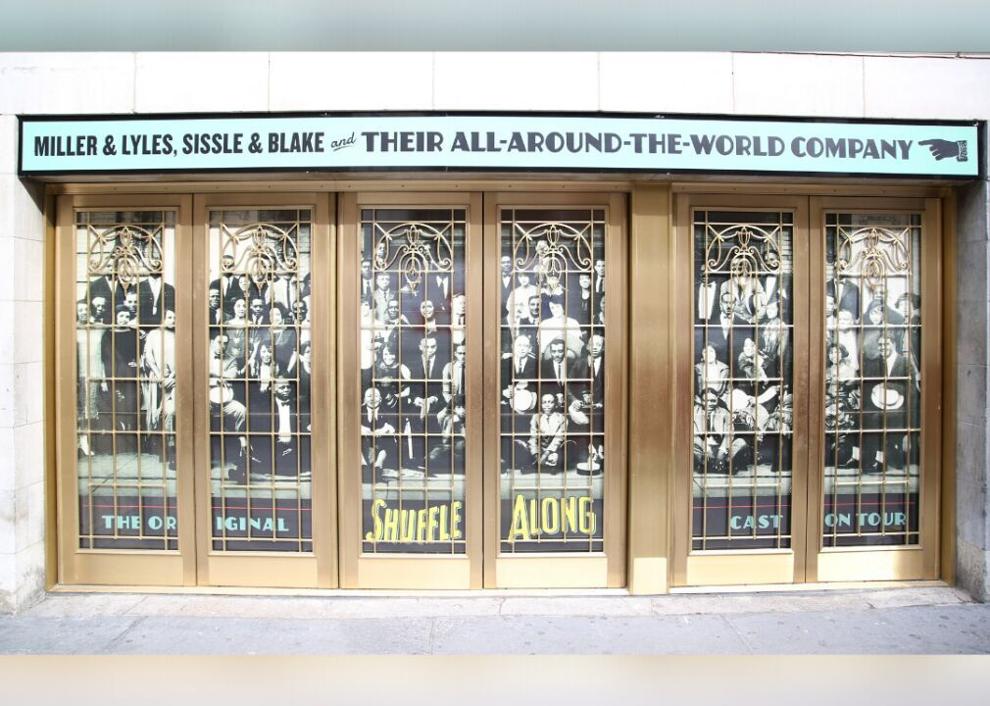 1922: Abolitionist Frederick Douglass' home becomes a national museum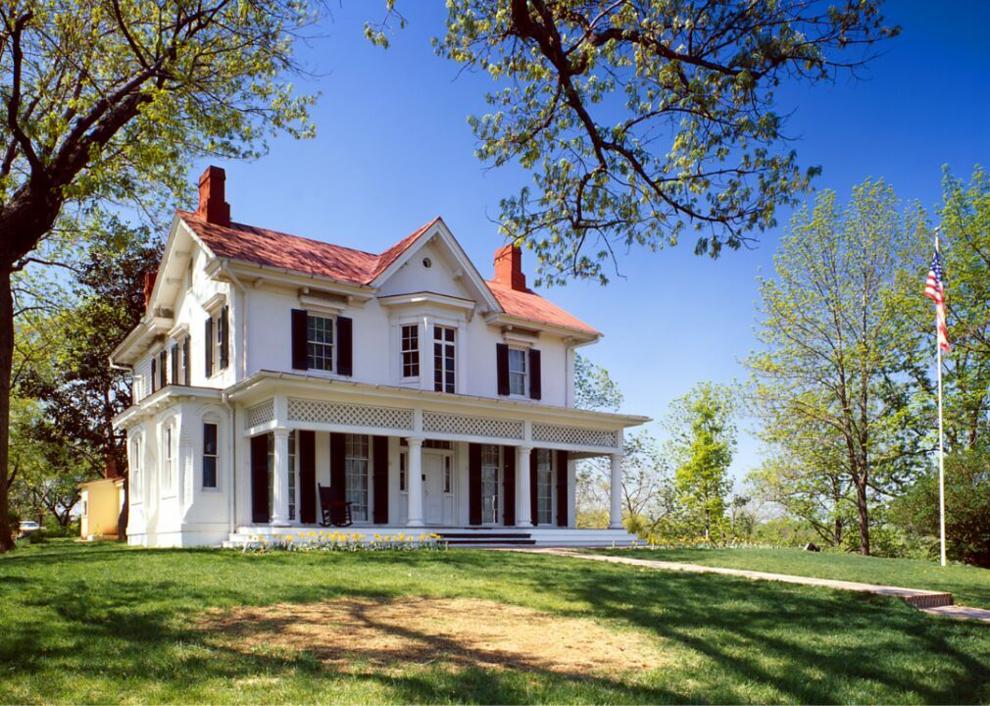 1923: Jean Toomer's 'Cane' is published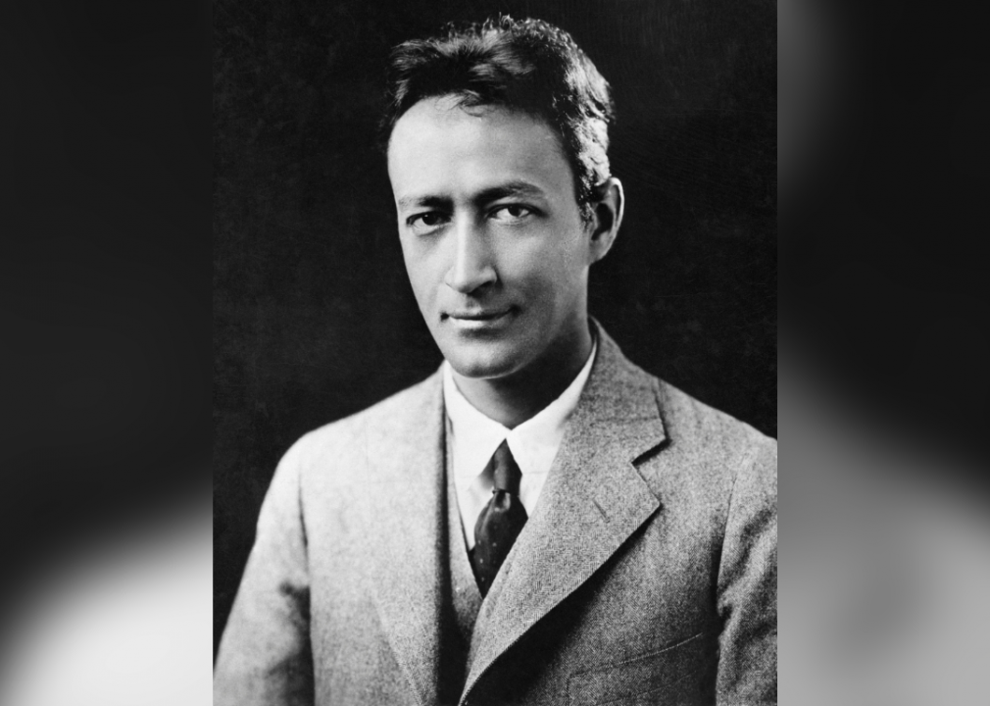 1924: National Bar Association founded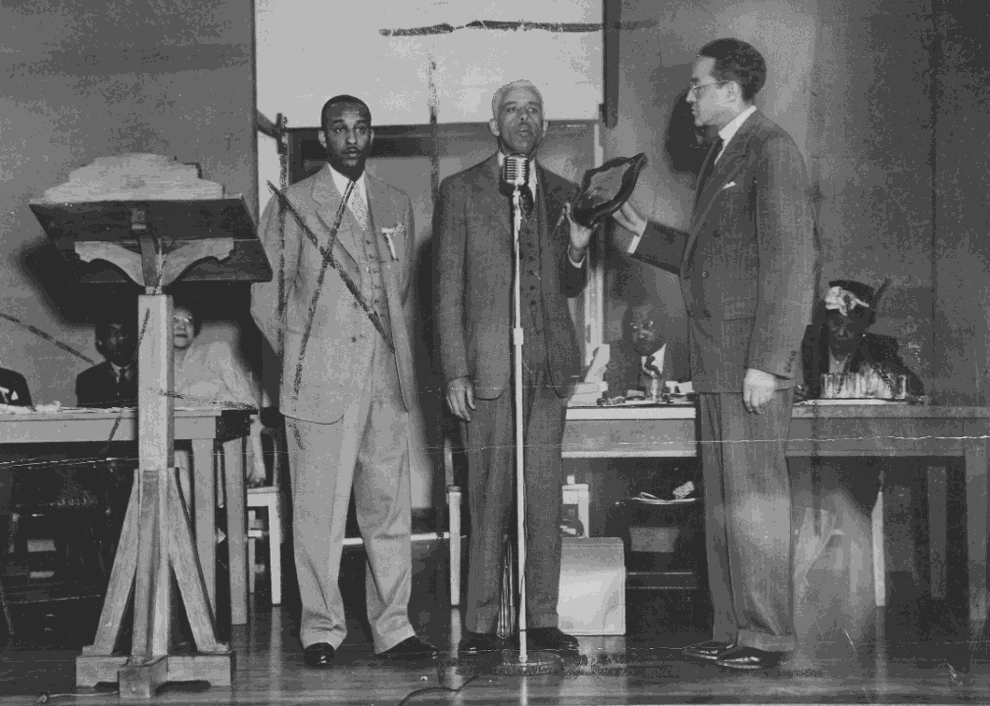 1925: A. Philip Randolph and Milton P. Webster create the BSCP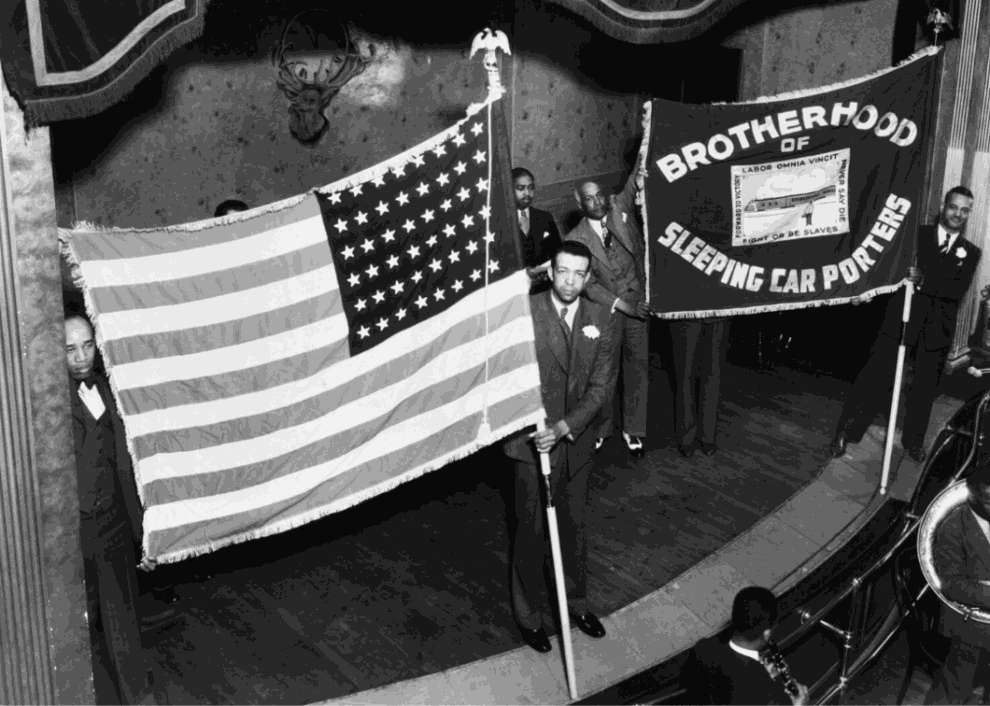 1926: Negro History Week is formed
1927: Floyd Joseph Calvin hosts the first Black radio show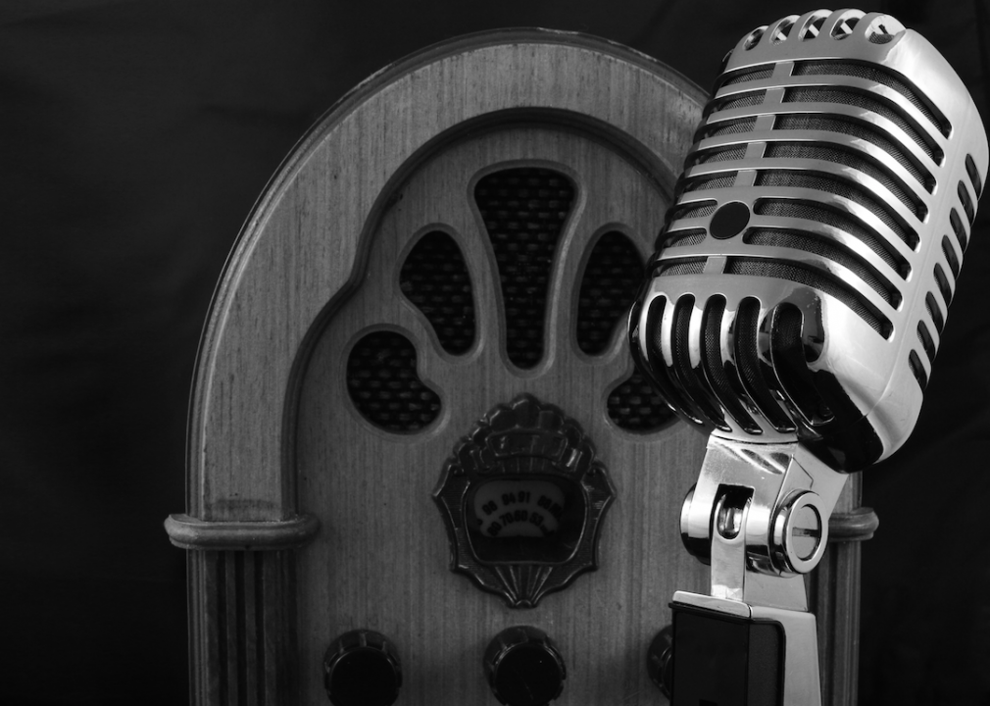 1928: First African American elected to Congress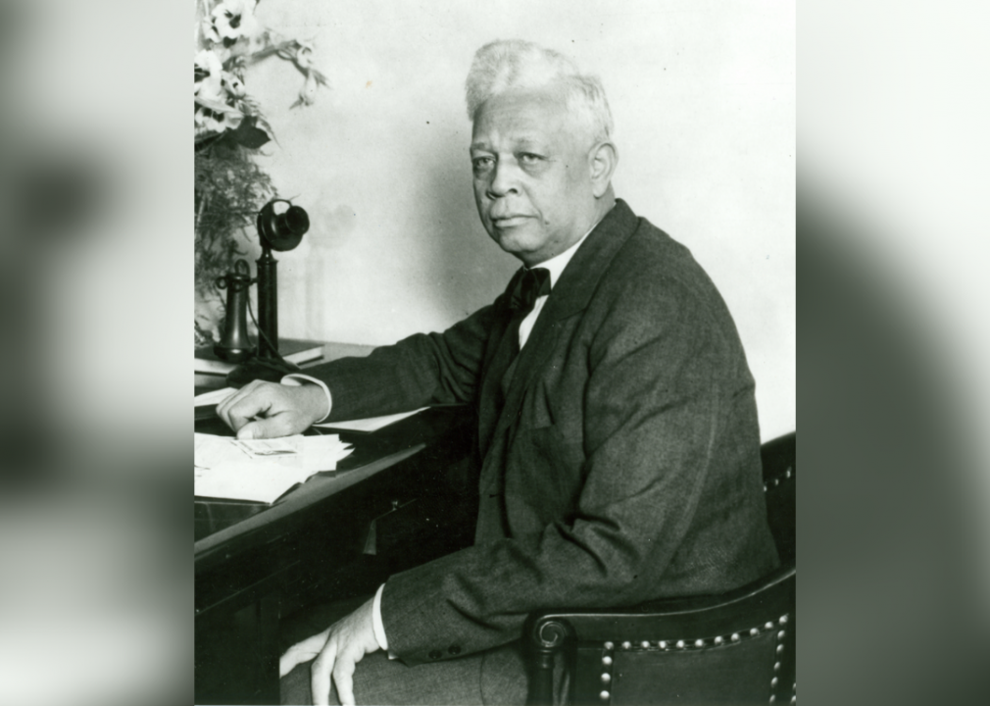 1929: Negro Experimental Theatre established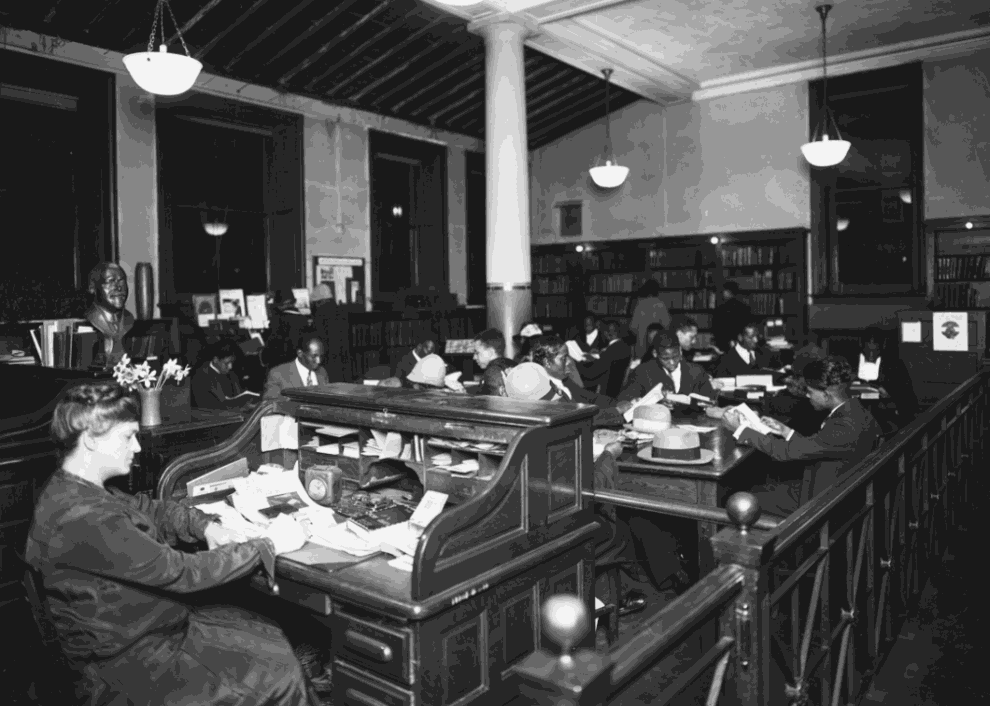 1930: Howard University Gallery of Art is established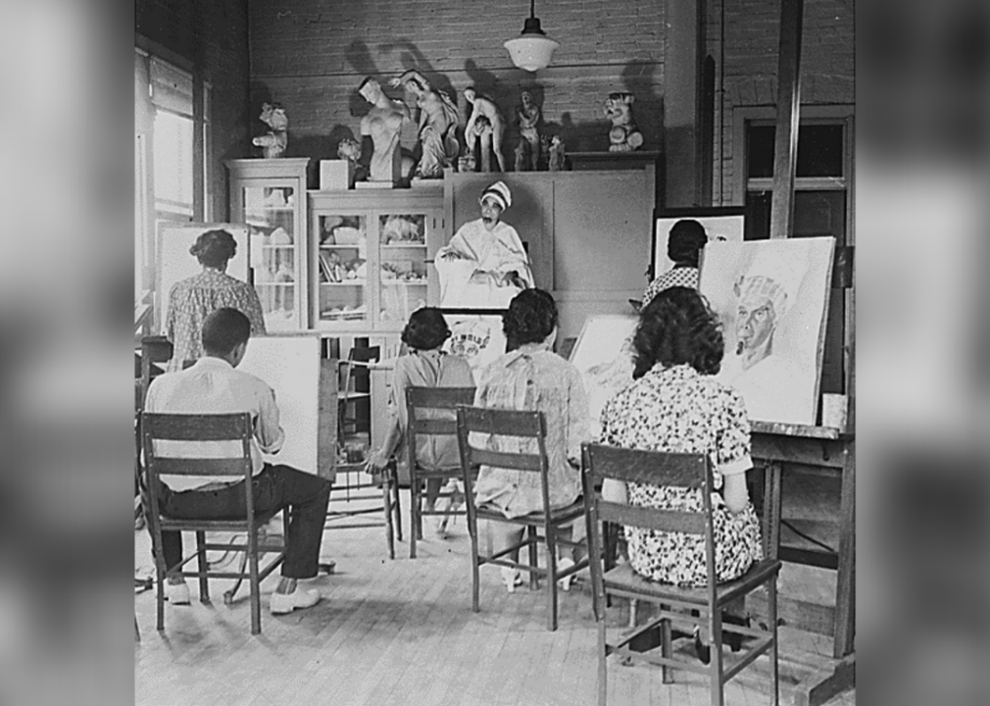 1931: Scottsboro boys are falsely convicted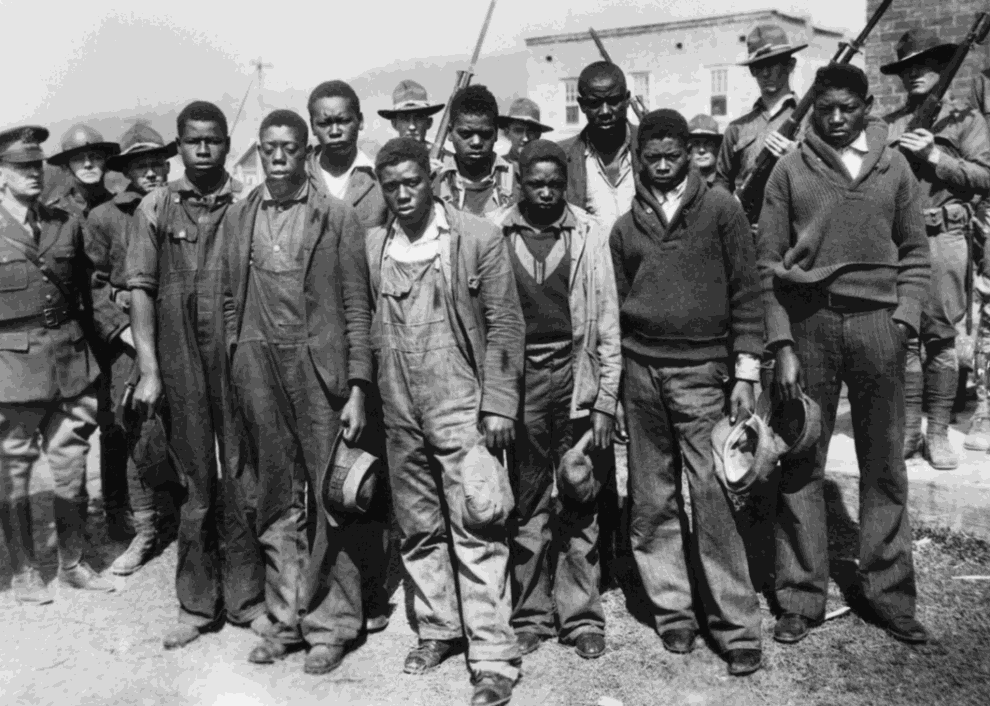 1932: 'Tuskegee Study of Untreated Syphilis in the Negro Male' begins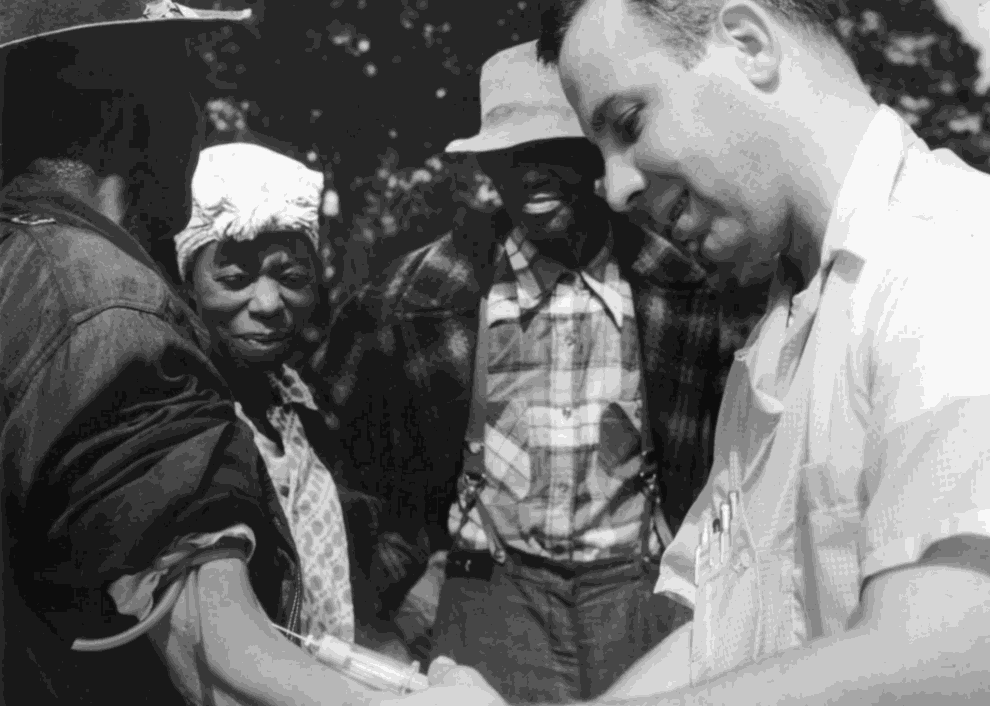 1933: Dr. Carter G. Woodson's 'The Mis-Education of the Negro' is published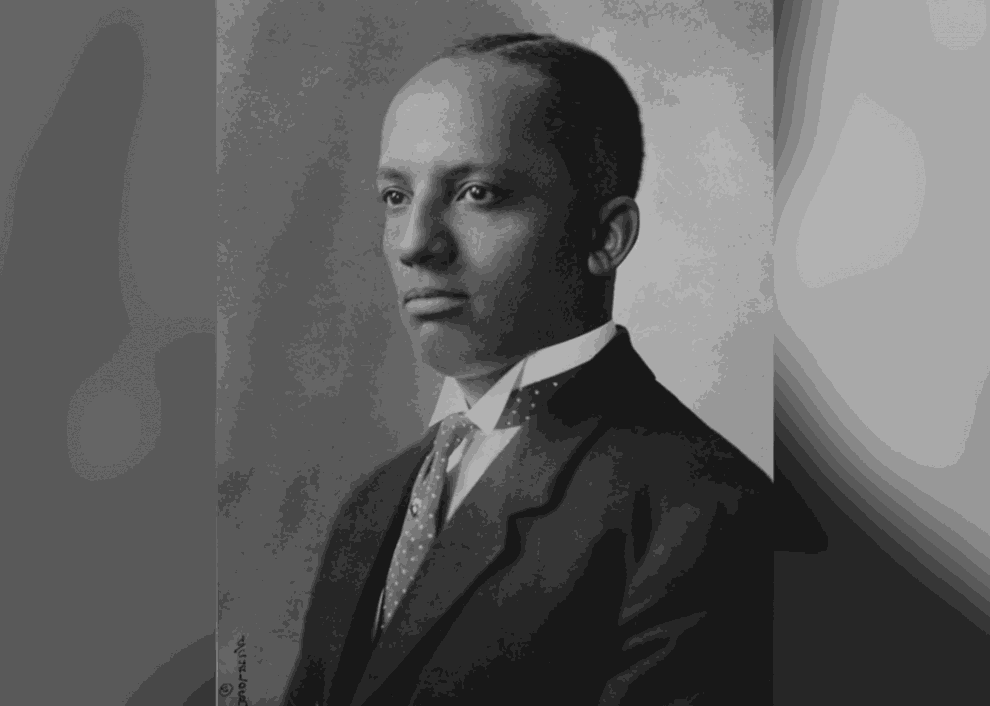 1934: Maggie Lena Walker dies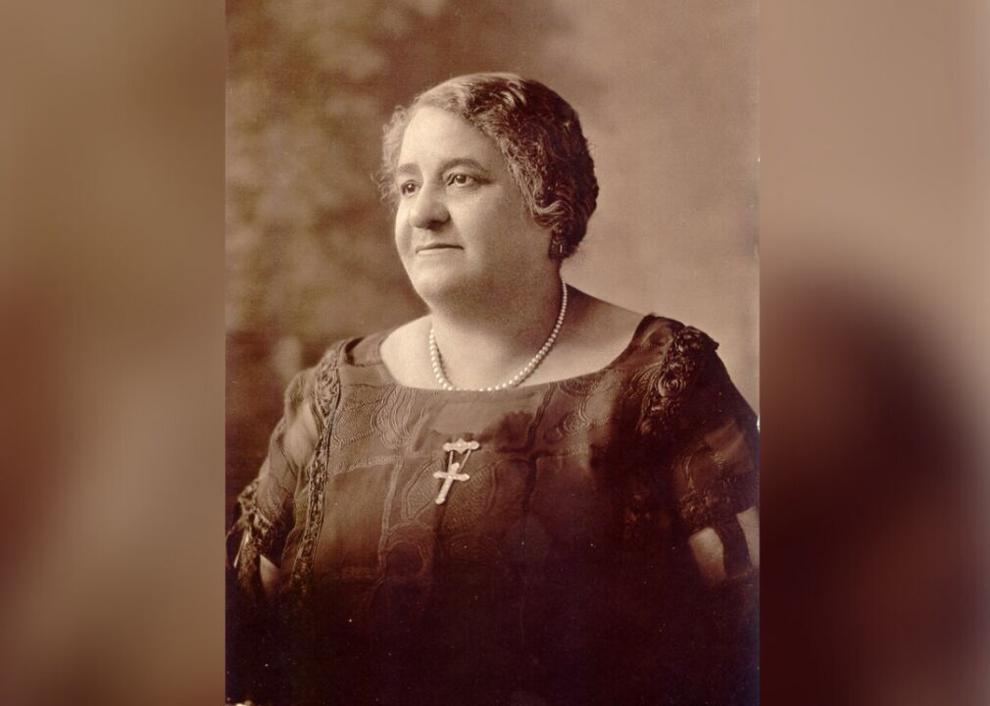 1935: National Council of Negro Women is created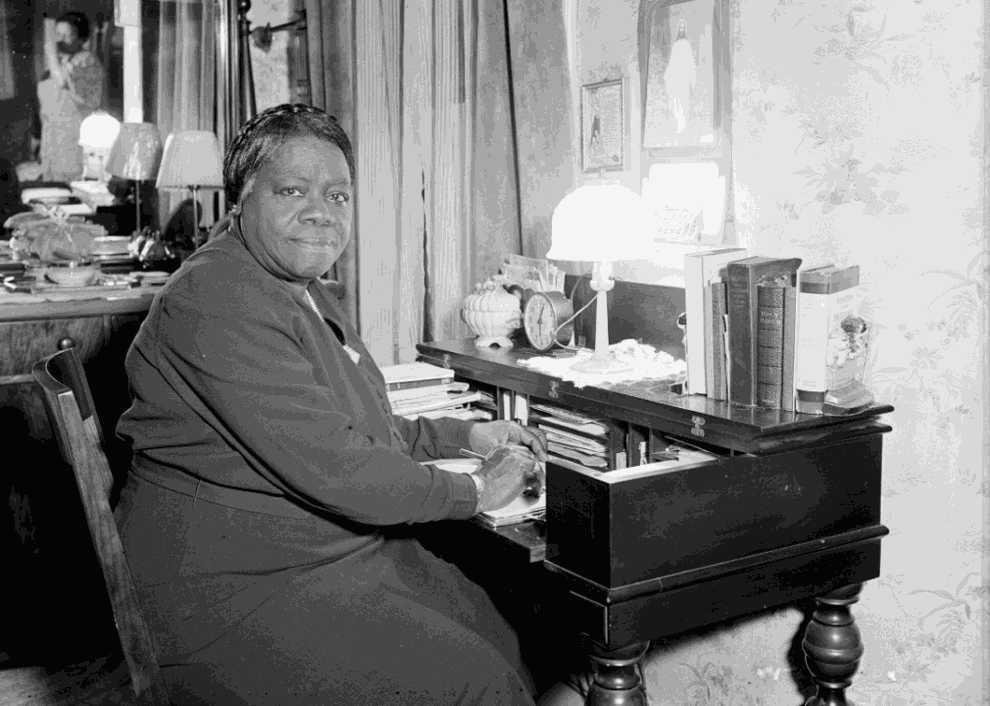 1936: Jesse Owens wins four gold medals at the Berlin Games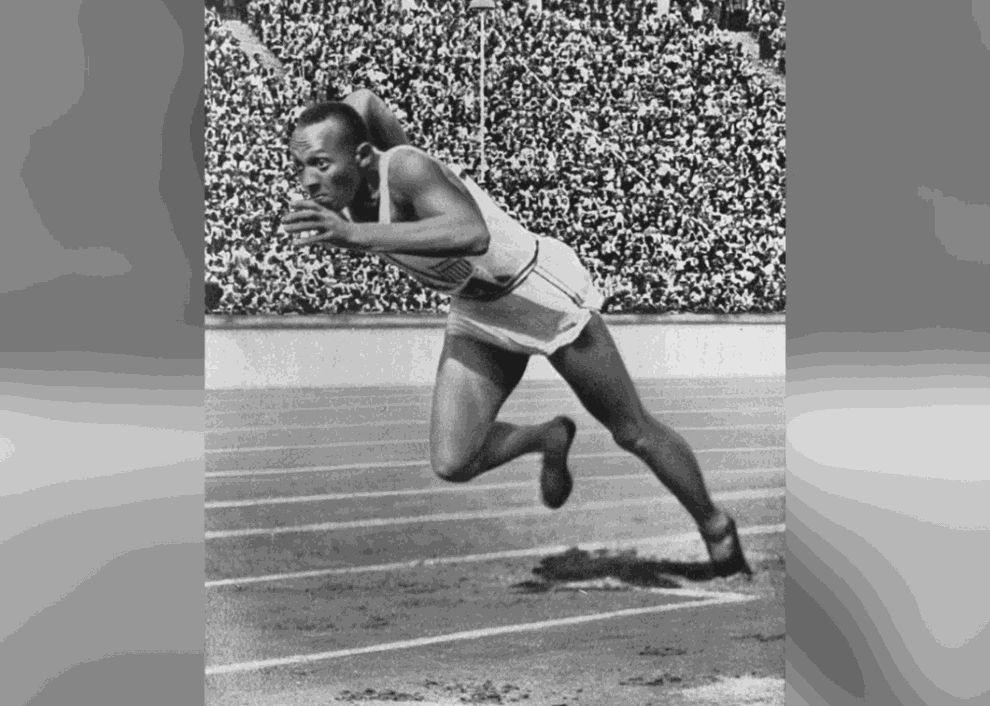 1937: 'Their Eyes Were Watching God' is published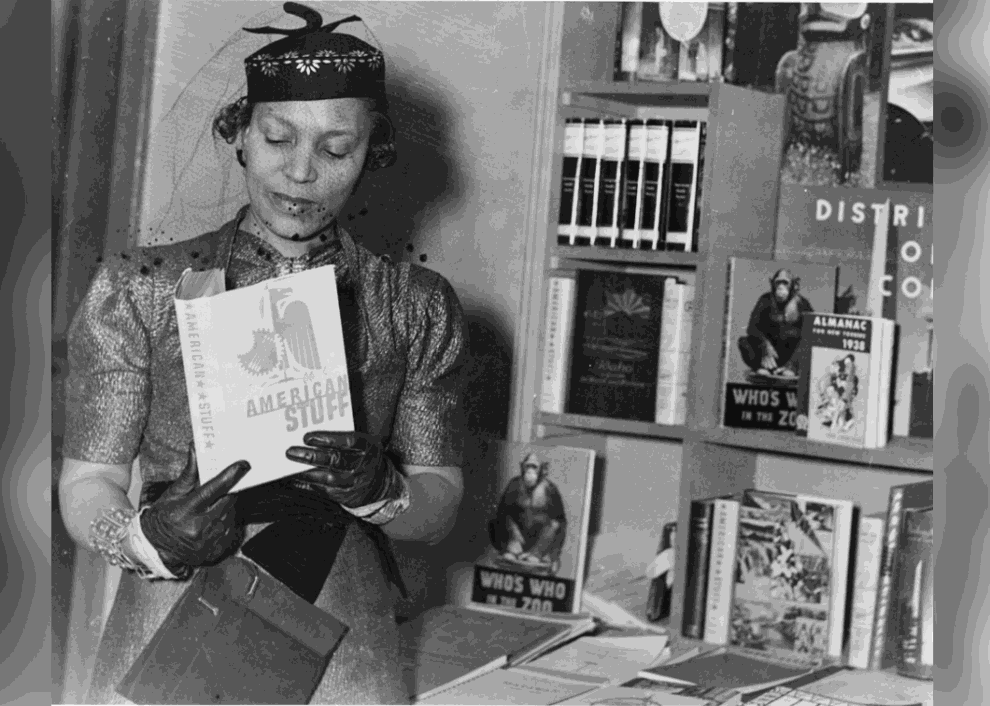 1938: Artist Jacob Lawrence shows his first exhibition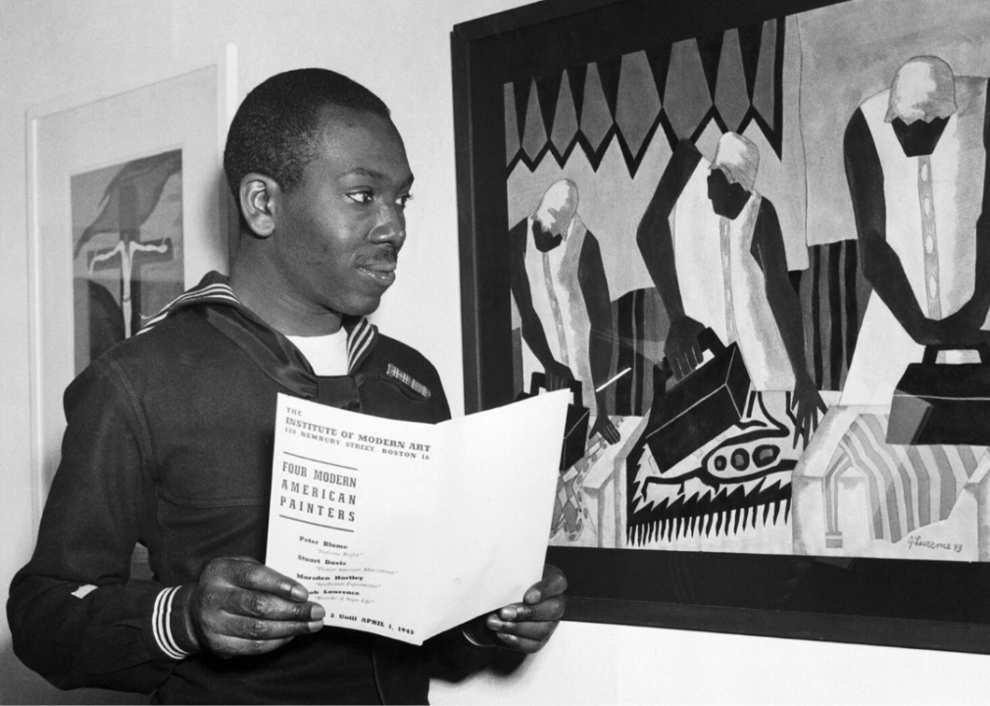 1939: Marian Anderson sings at Lincoln Memorial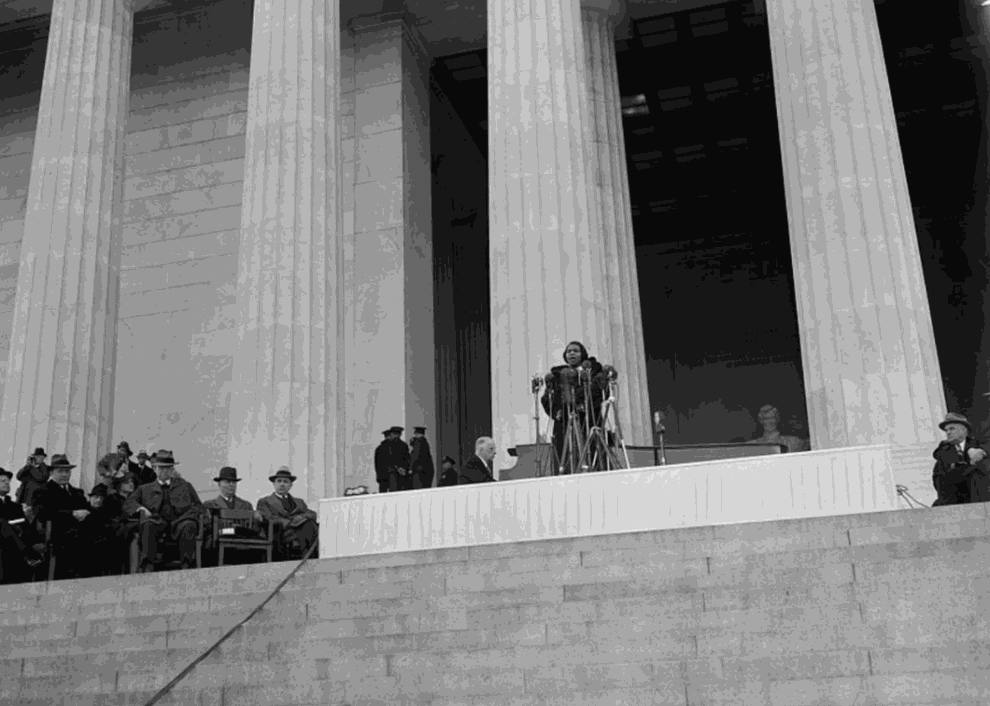 1940: Hattie McDaniel wins an Academy Award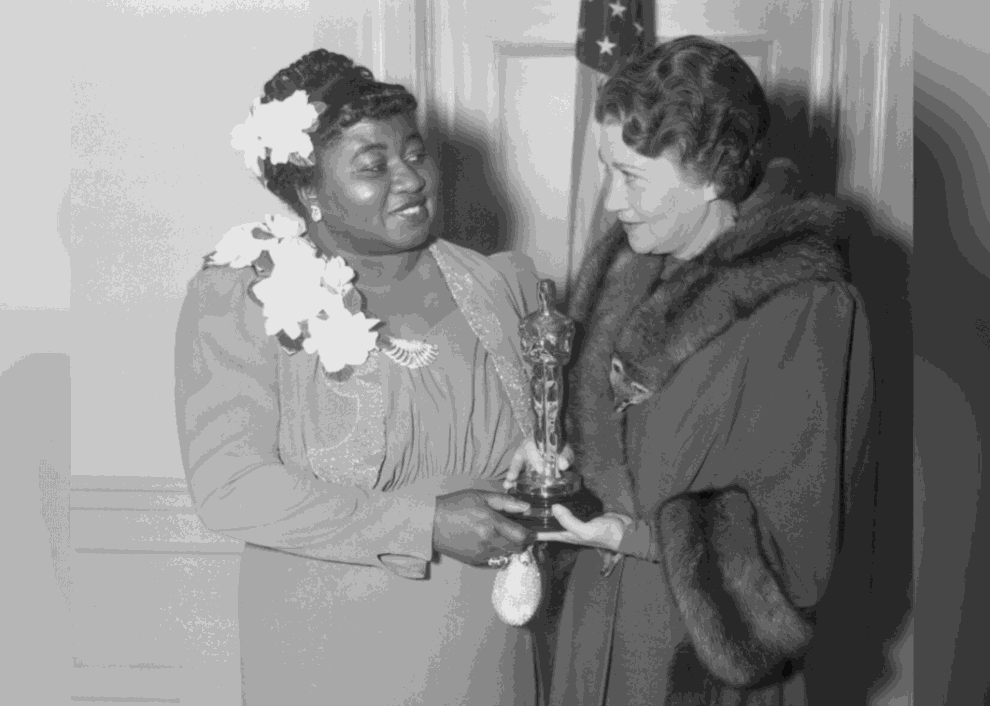 1941: National Negro Opera Company is created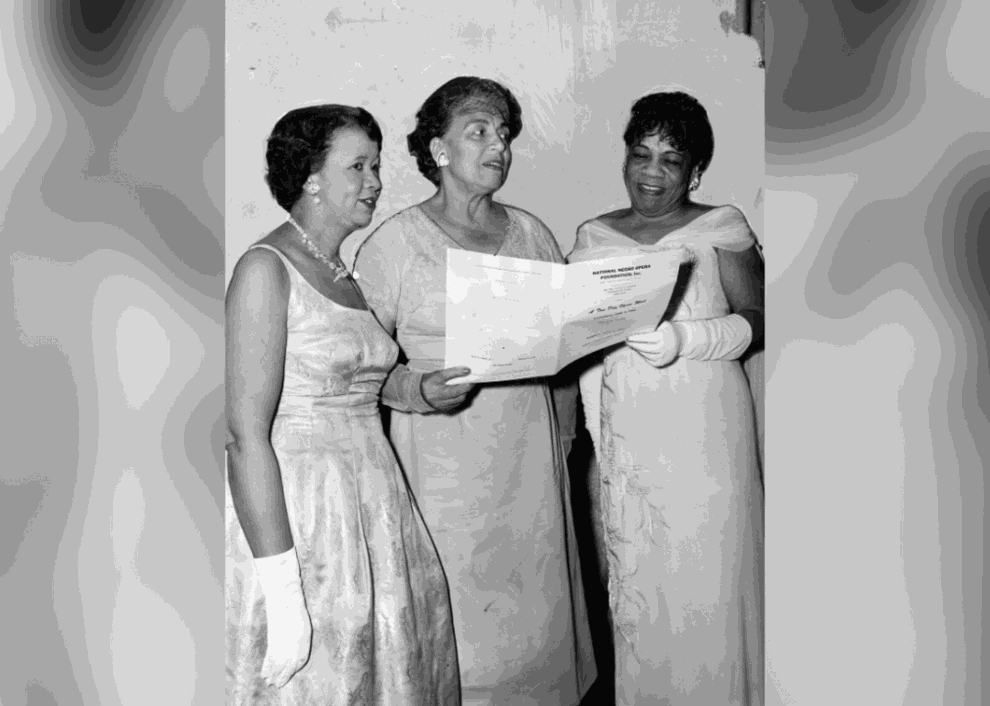 1942: Hugh Mulzac becomes the first African American captain to command an integrated crew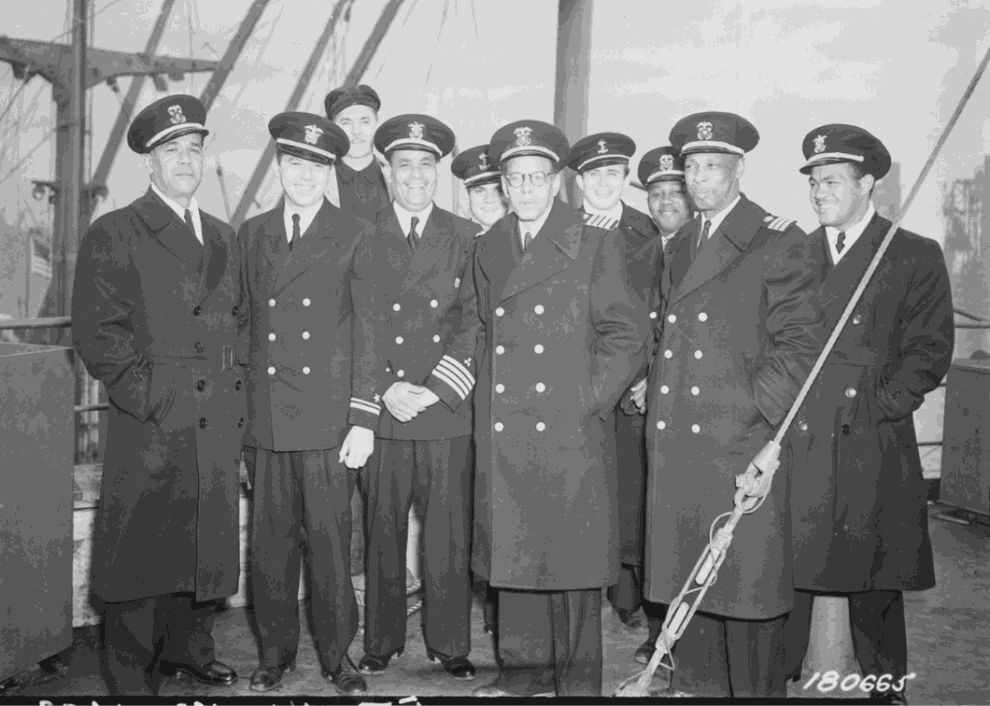 1943: Detroit Race Riots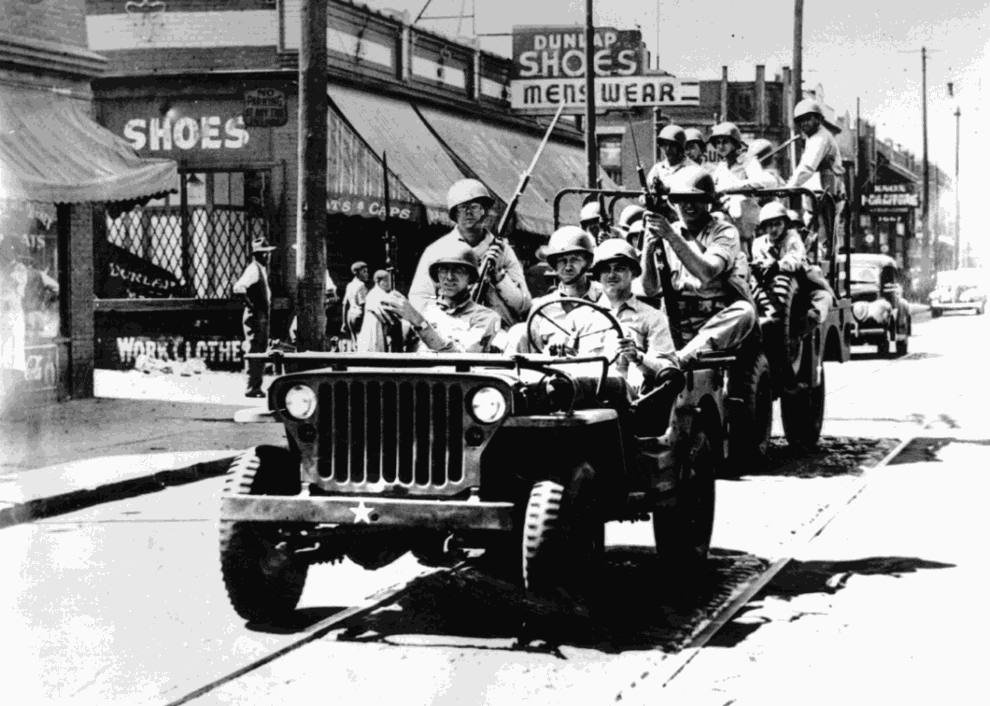 1944: United Negro College Fund is created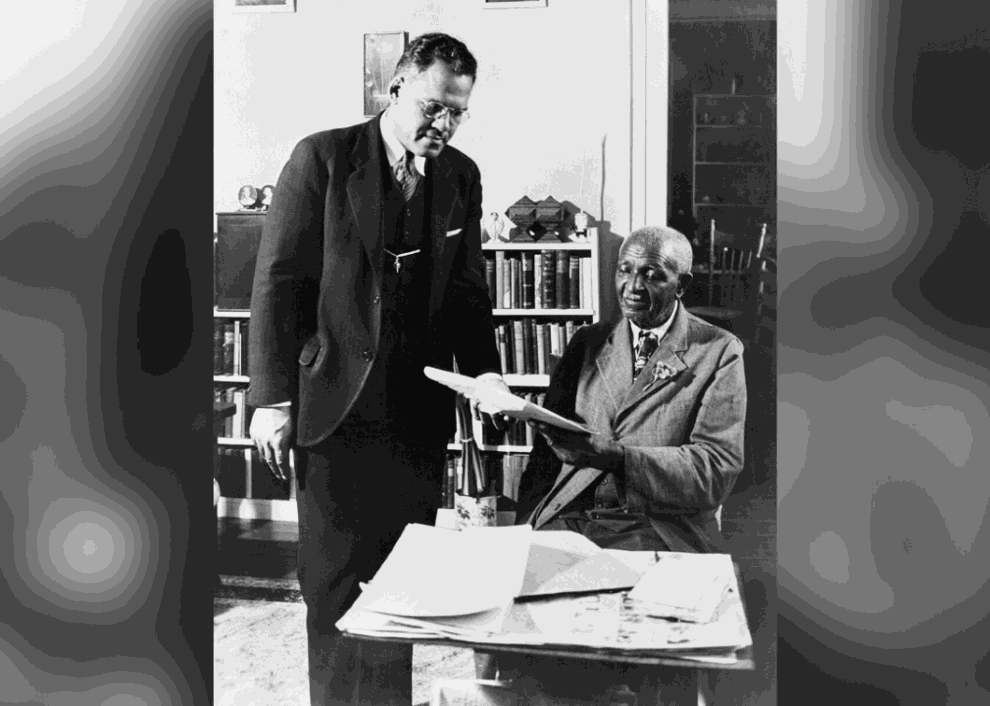 1945: Ebony magazine debuts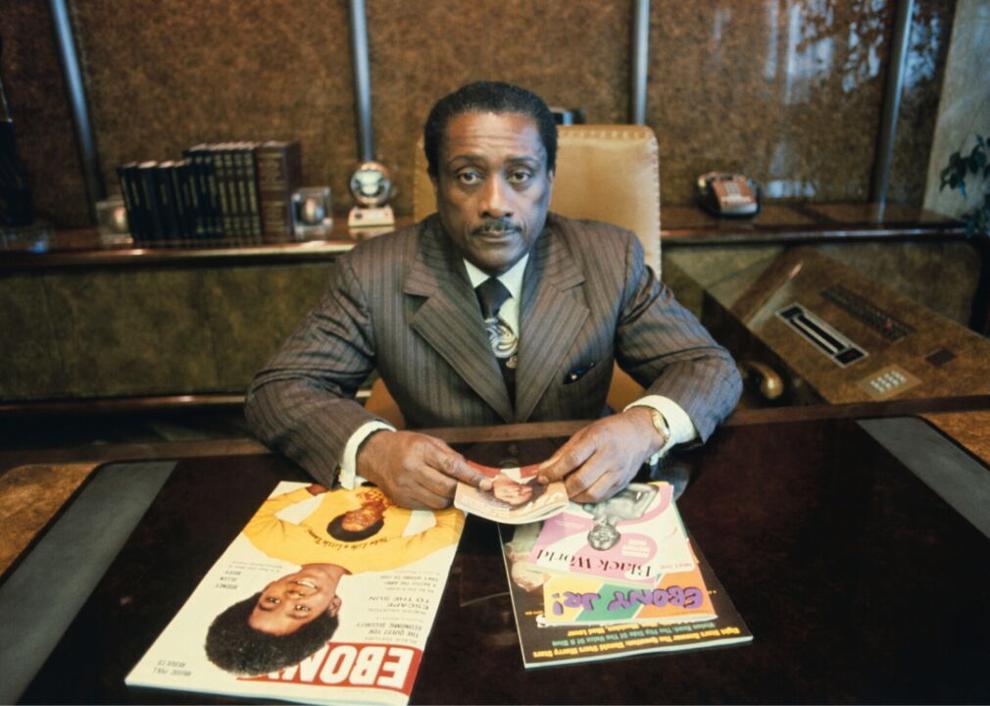 1946: Morgan v. Virginia invalidates separate but equal on interstate bus transport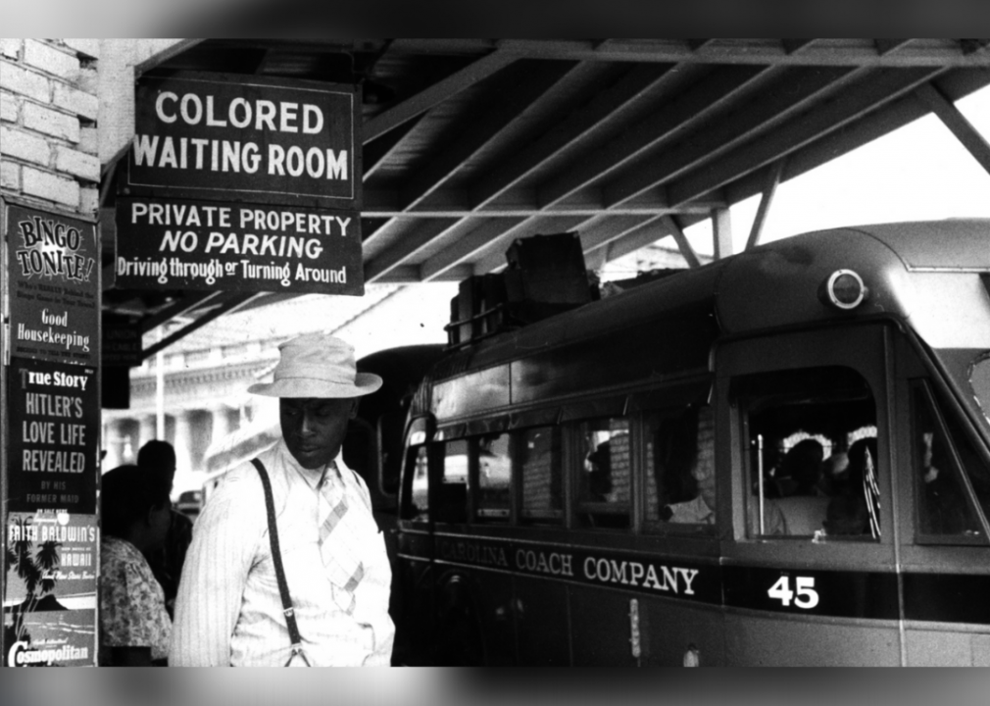 1947: 16 men embark on the 'Journey of Reconciliation'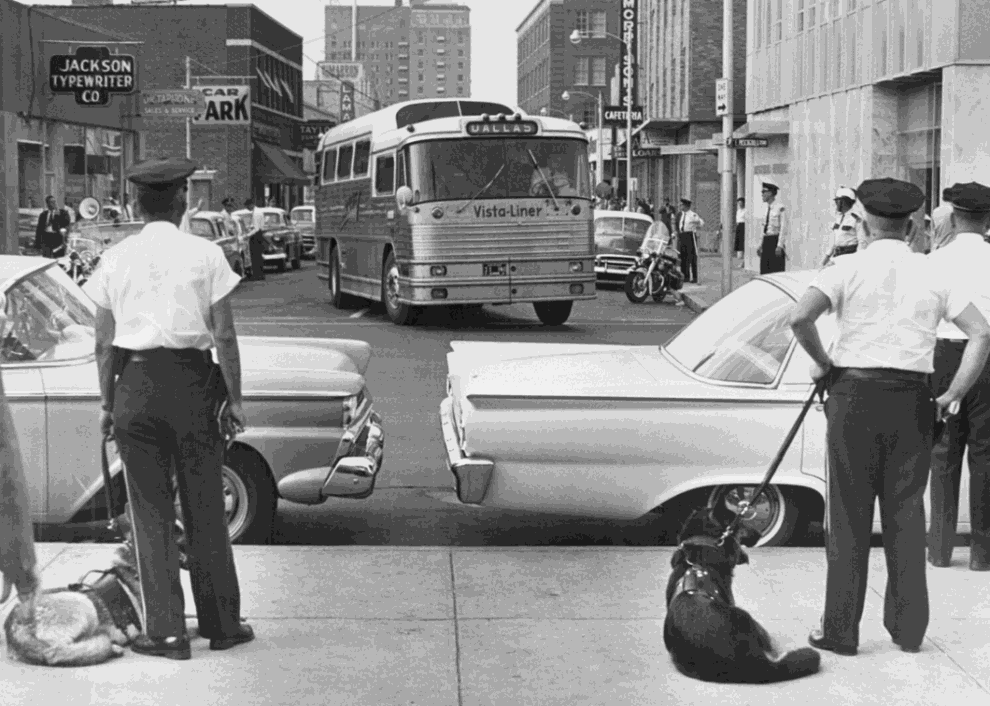 1948: Desegregation of the US Armed Forces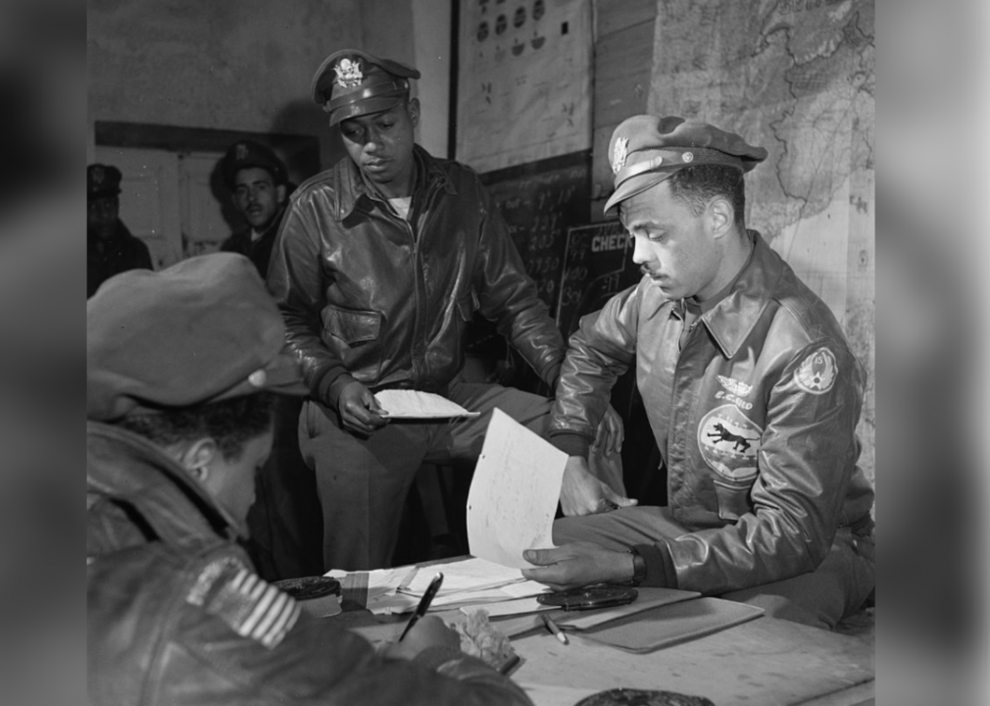 1949: First Black-owned radio station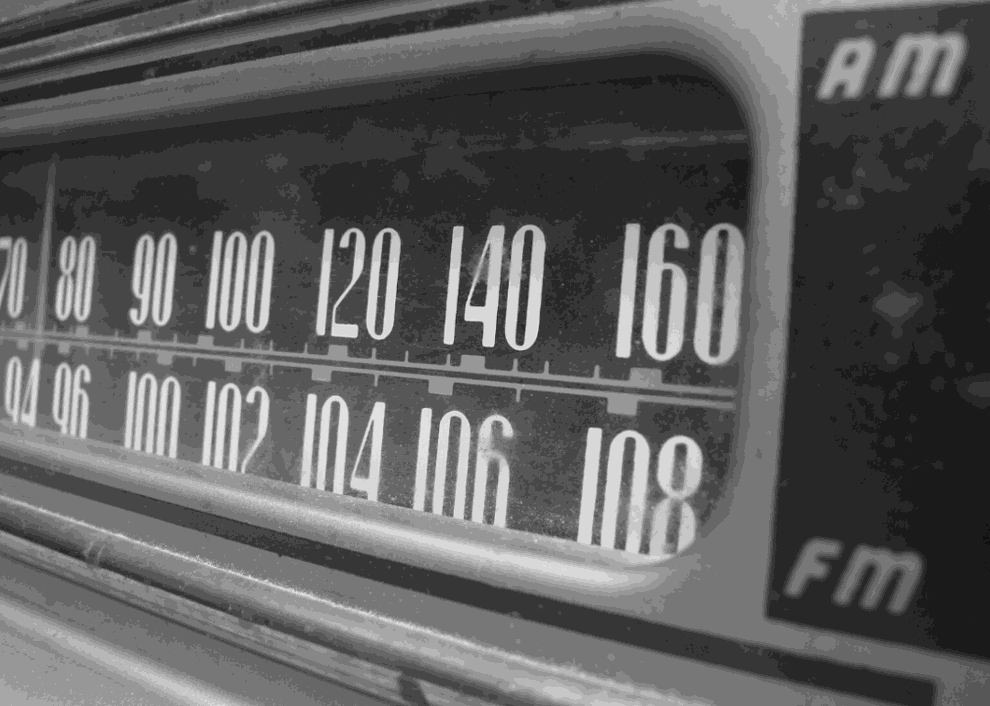 1950: Gregory Swanson is admitted to the University of Virginia Law School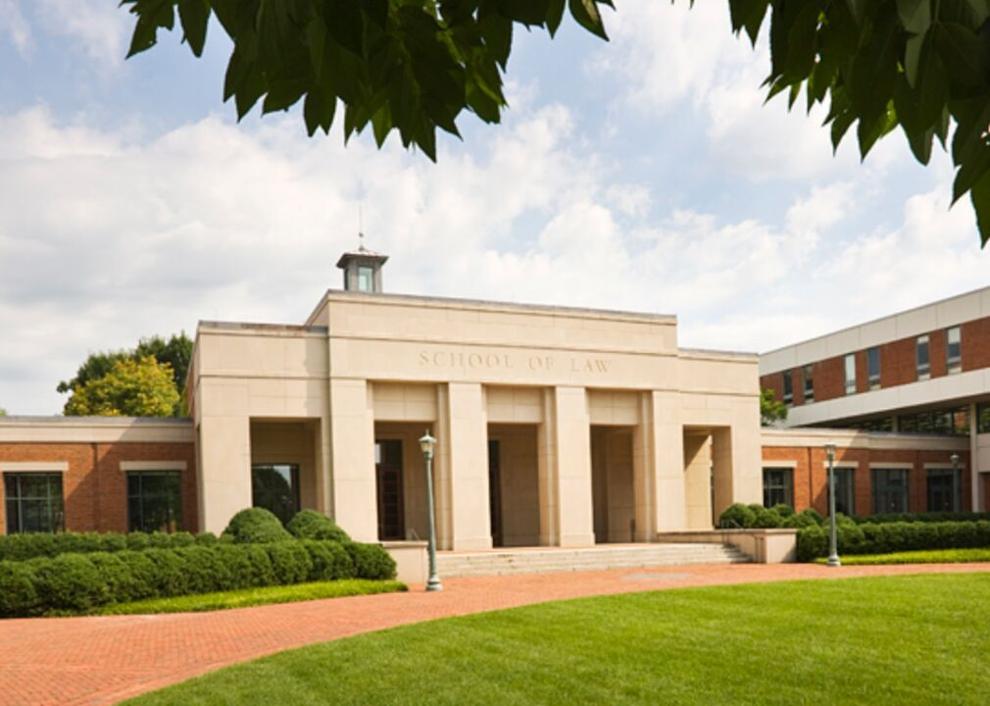 1951: 'We Charge Genocide' petition is presented to the United Nations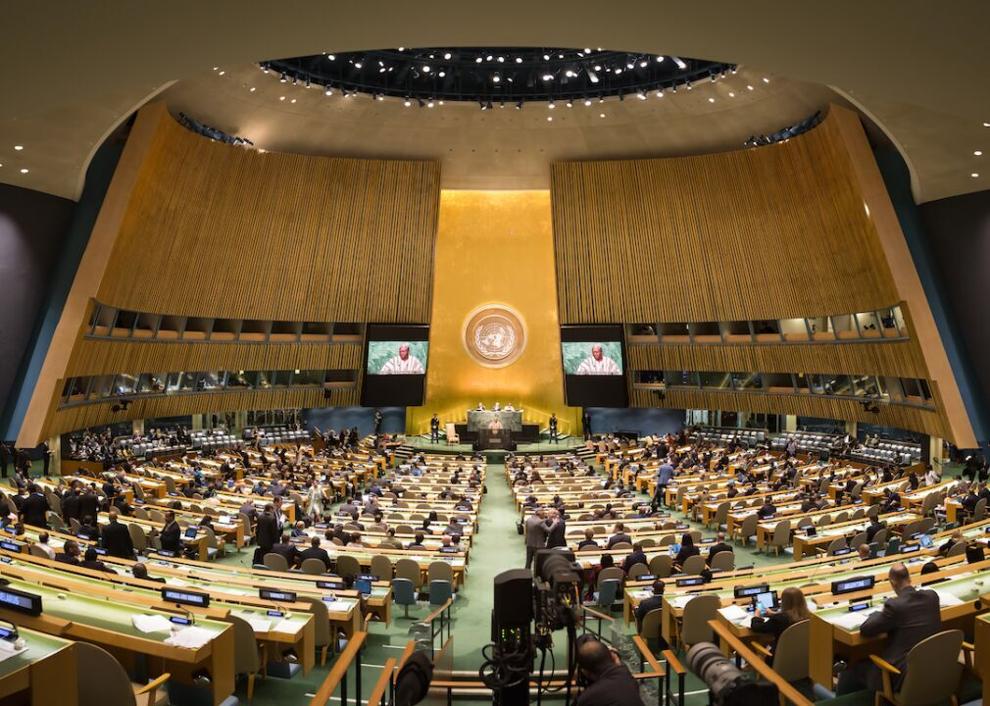 1952: Cora Brown becomes Michigan's first Black woman elected to state senator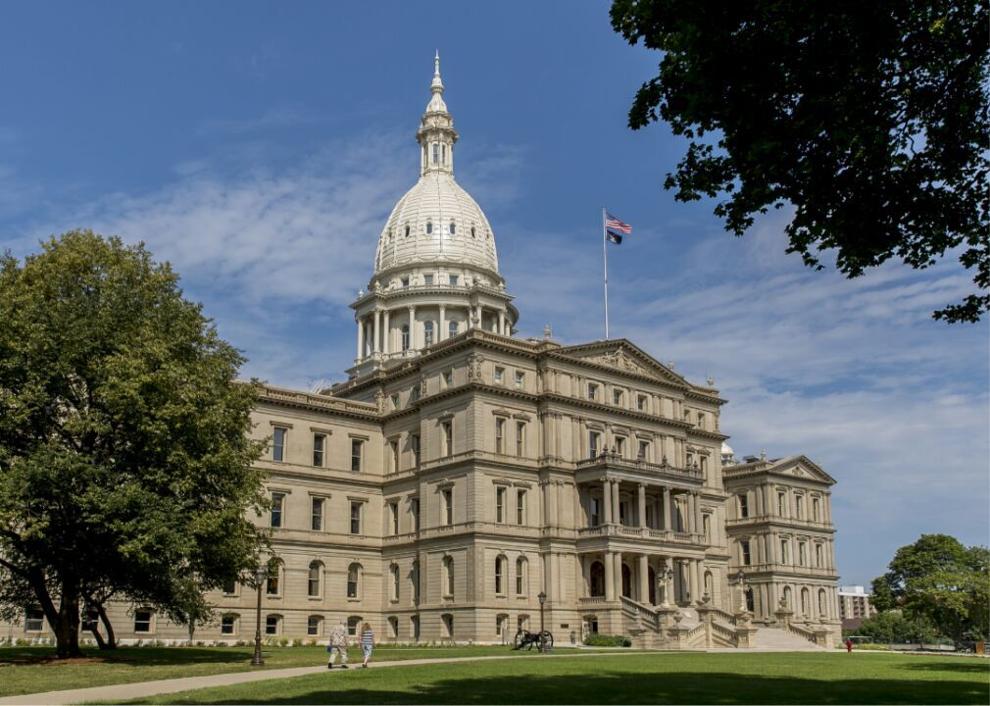 1953: Ralph Ellison wins the National Book Award for 'Invisible Man'
1954: Davis et al. v. the St. Louis Housing Authority ends racial discrimination in St. Louis Housing Authority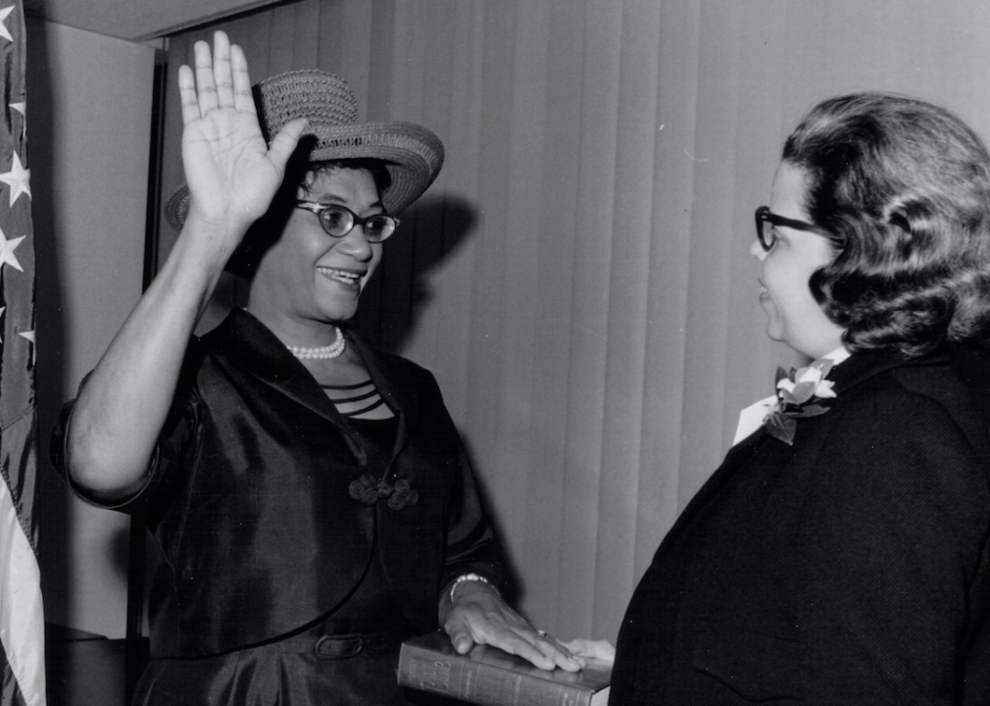 1955: Read's Drug Store sit-ins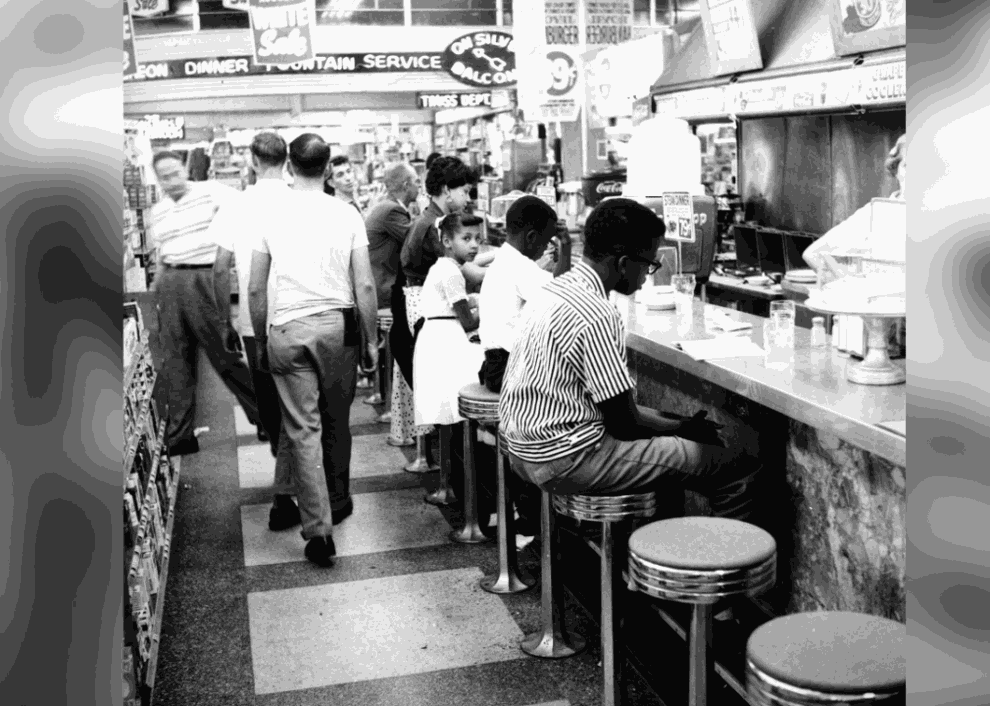 1956: 'The Nat King Cole Show' challenges racial lines on TV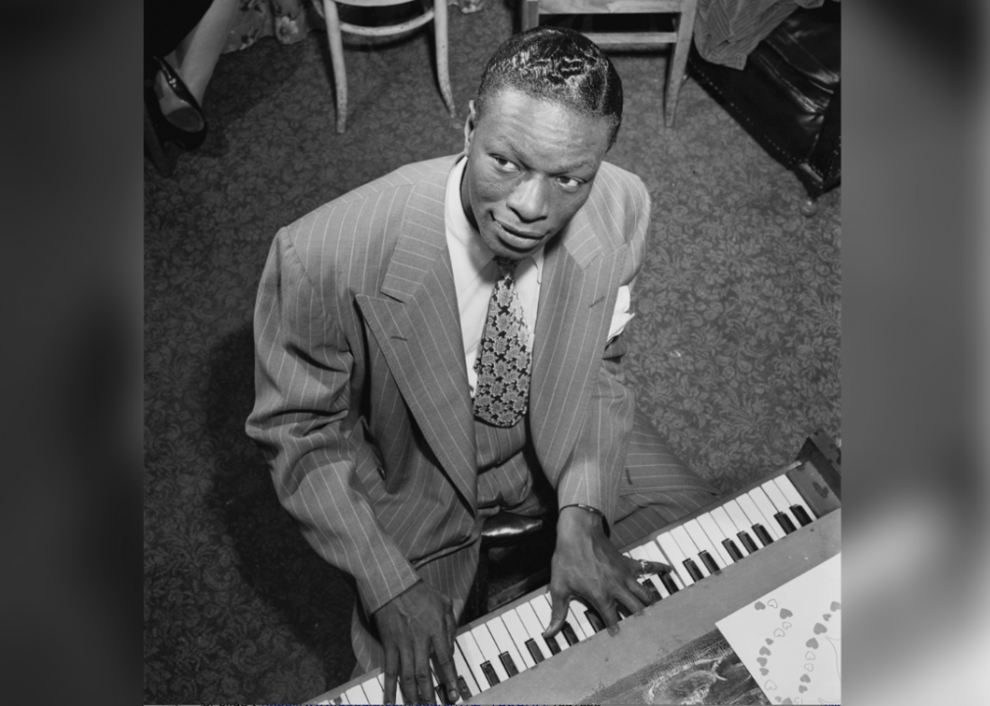 1957: Civil Rights Act of 1957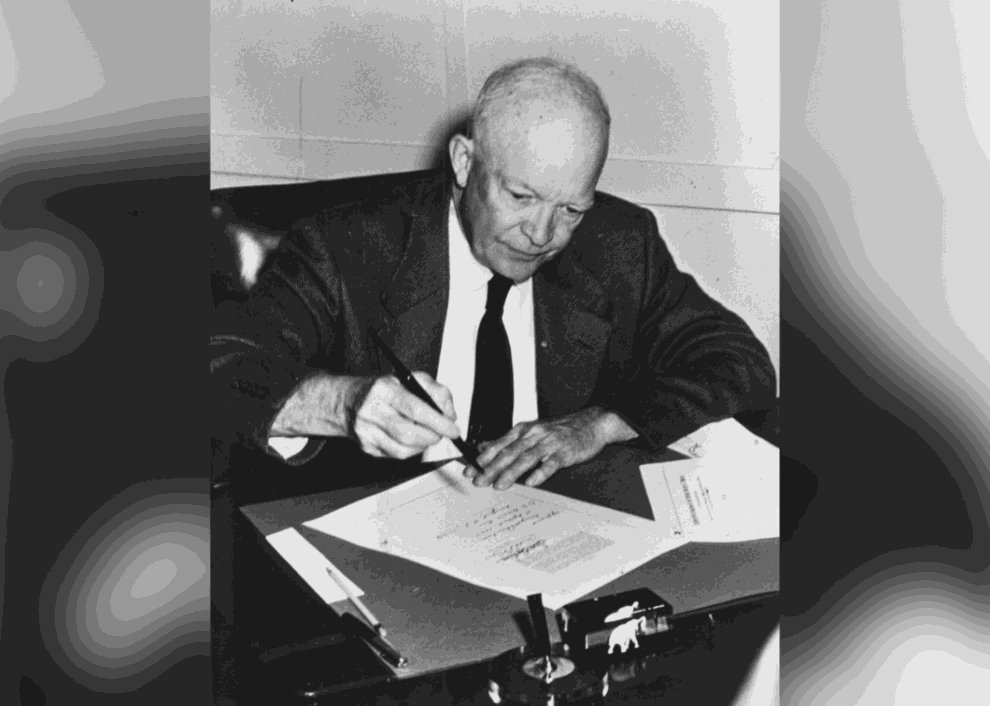 1958: Willie O'Ree is the first Black player in the National Hockey League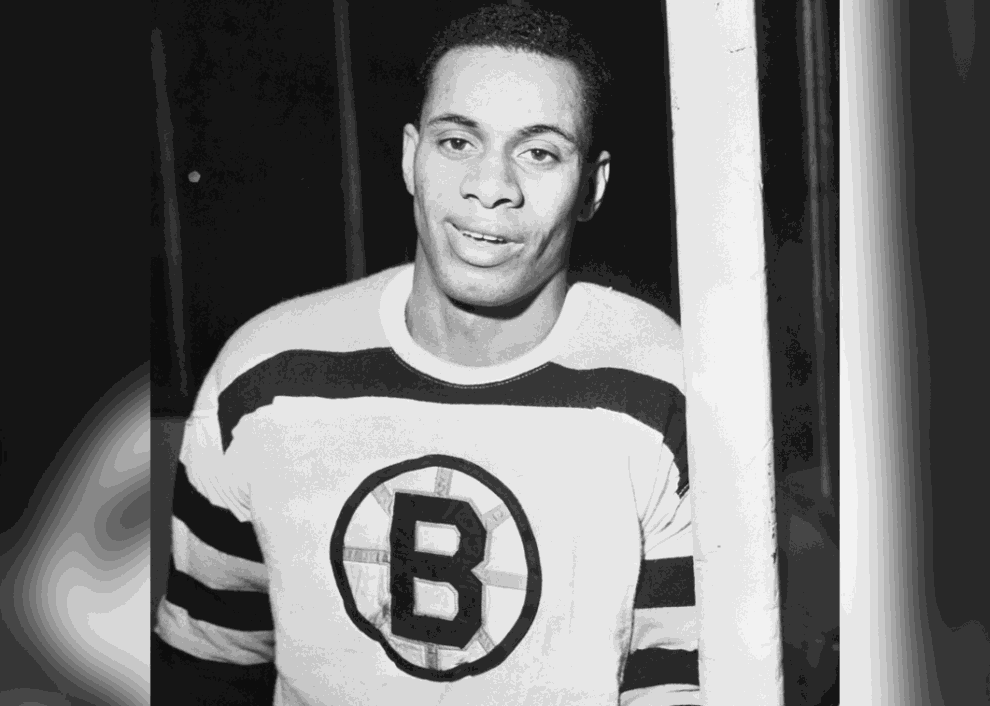 1959: Motown Records is founded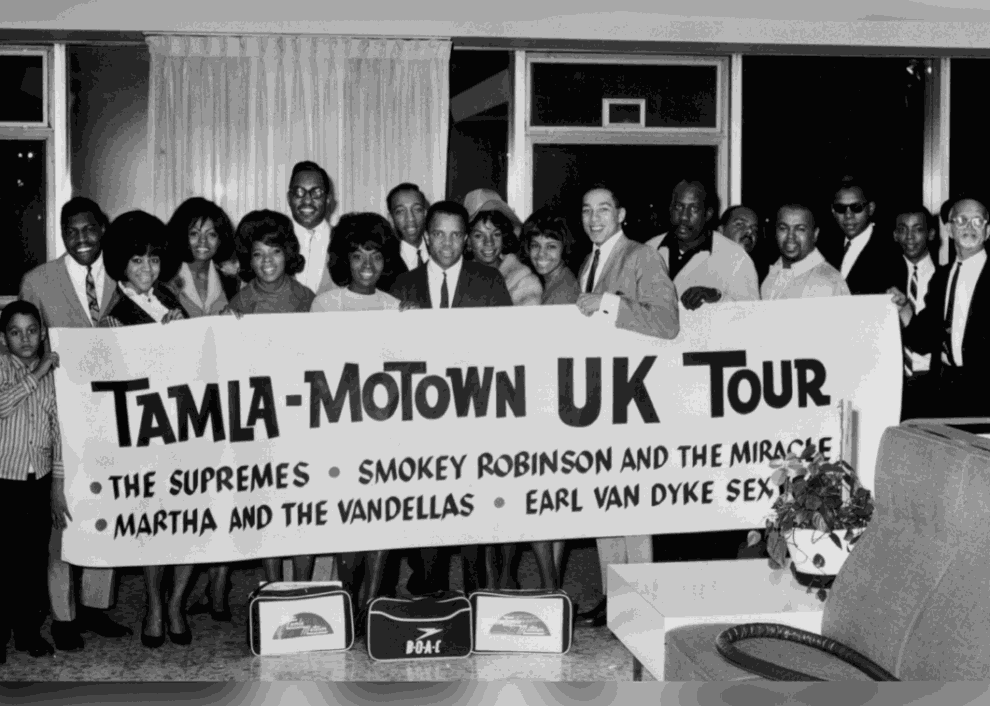 1960: Ruby Bridges integrates Louisiana schools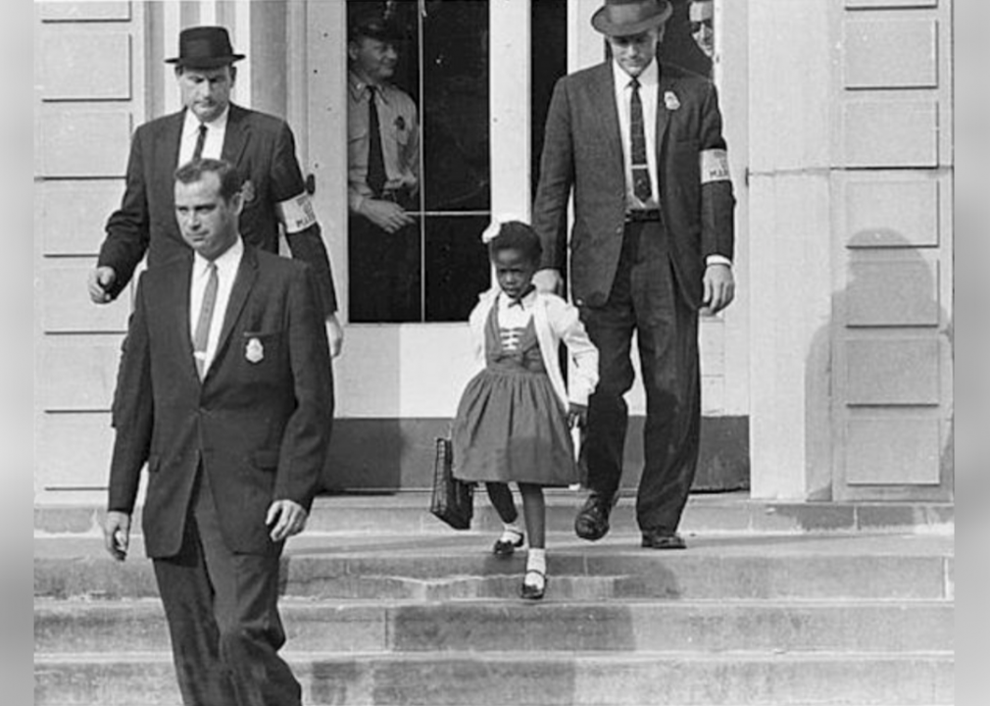 1961: Whitney Young Jr. is appointed executive director of the National Urban League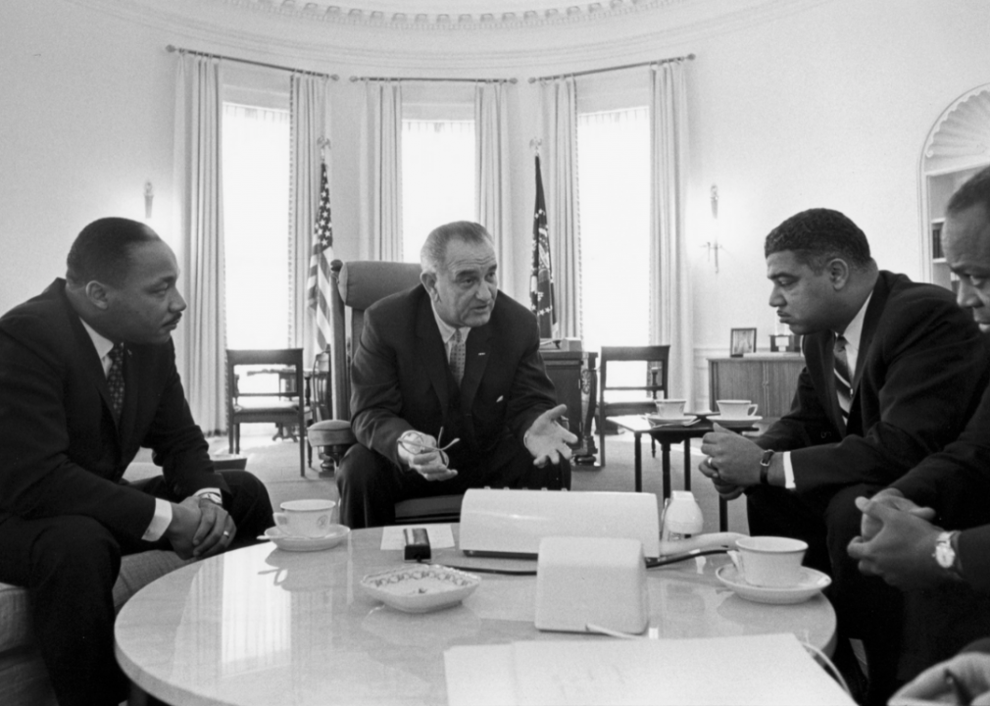 1962: James Meredith integrates Ole Miss campus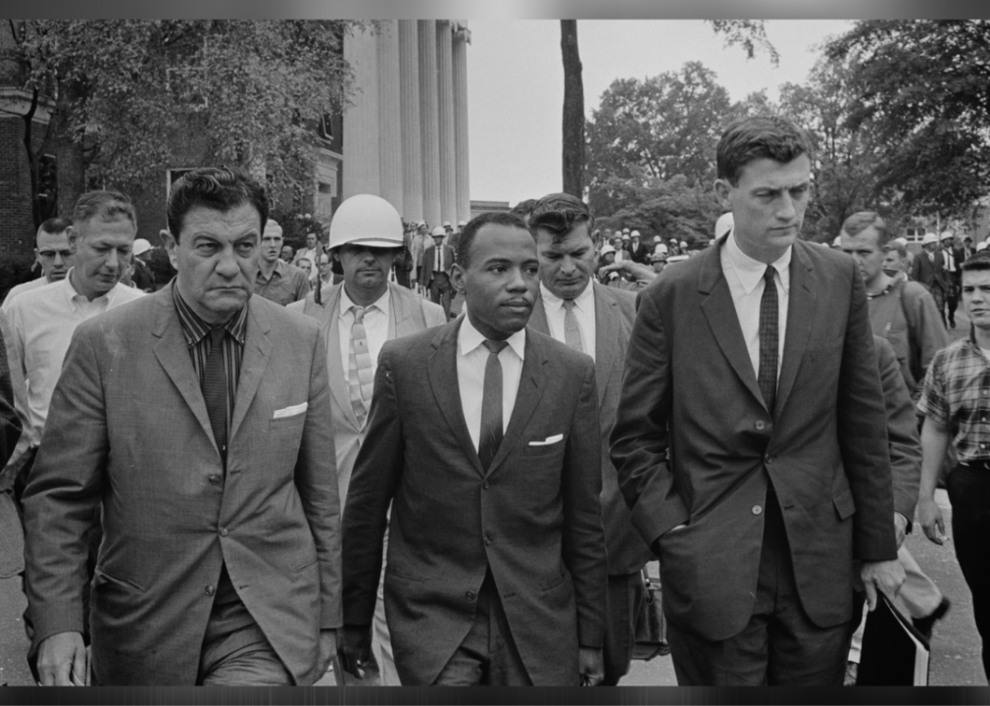 1963: 'Letters from a Birmingham Jail' is published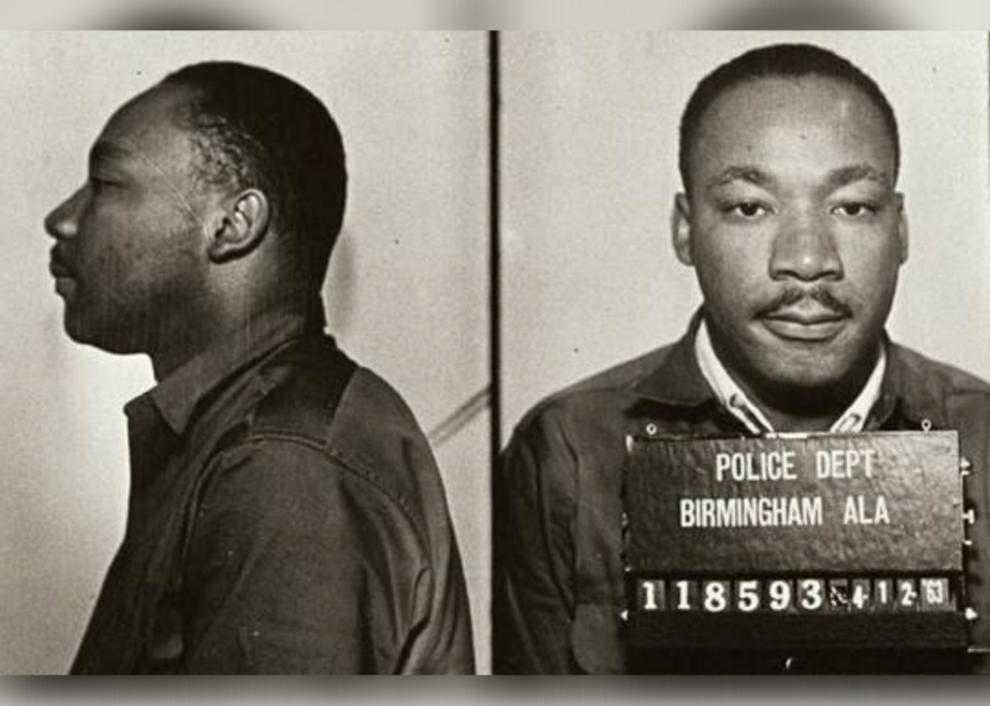 1964: Mississippi Freedom Democratic Party is established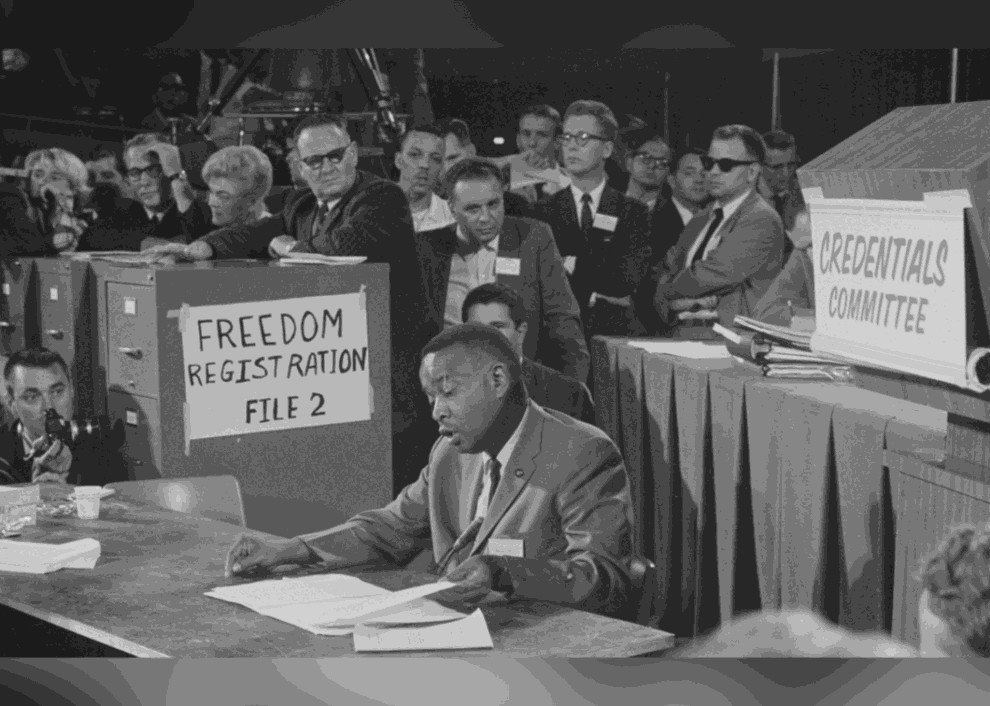 1965: Malcolm X assassinated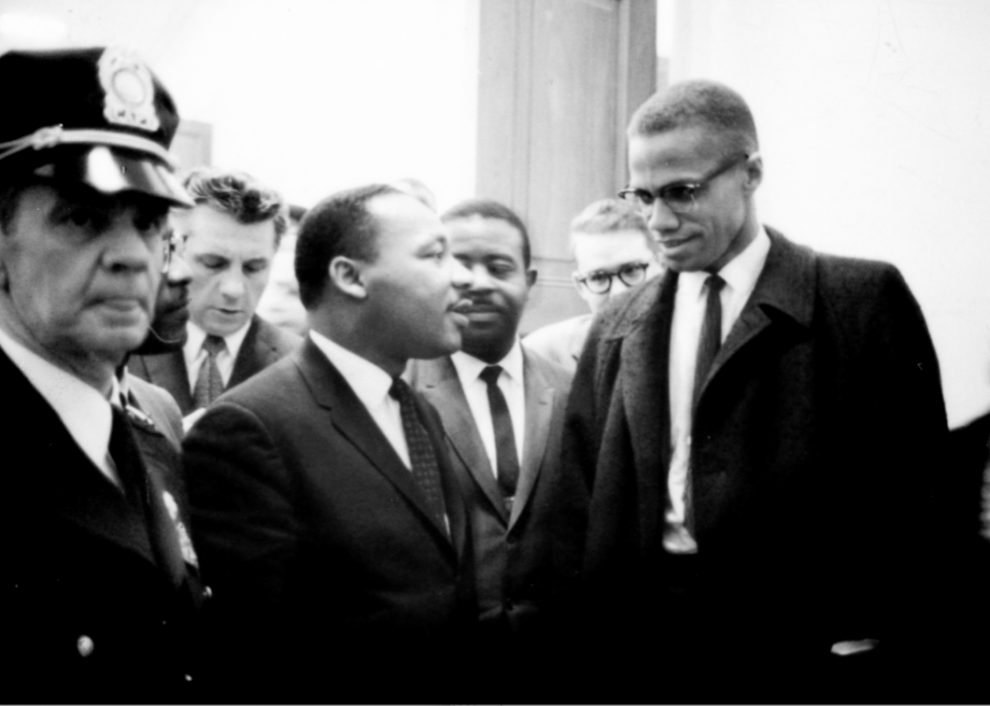 1966: Stokely Carmichael promotes 'Black power'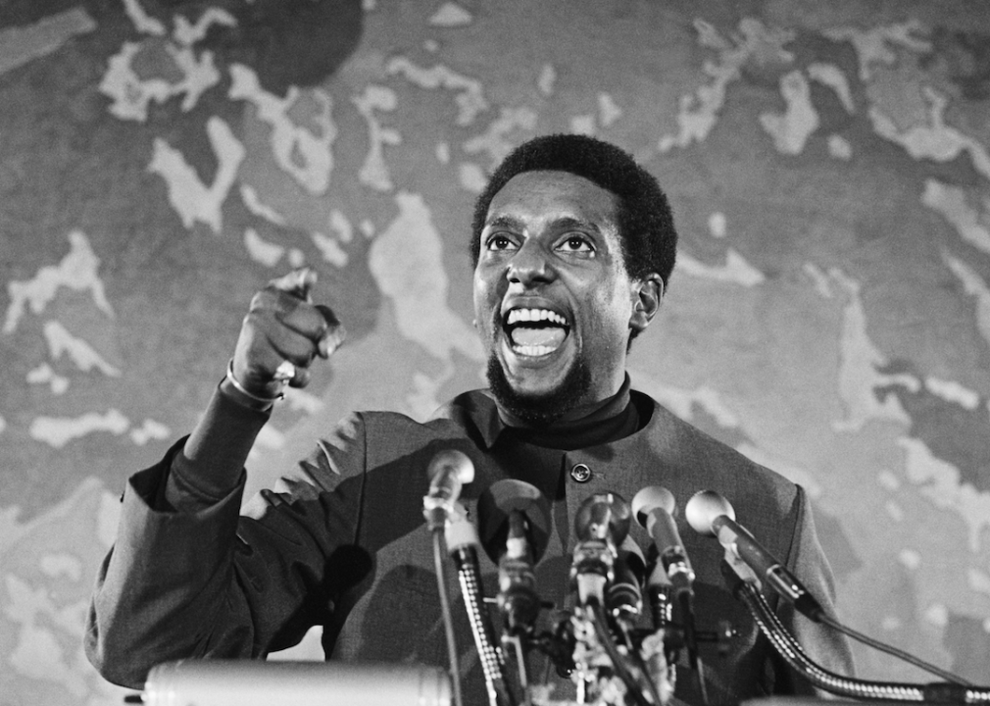 1967: Loving v. Virginia strikes down interracial marriage ban in Virginia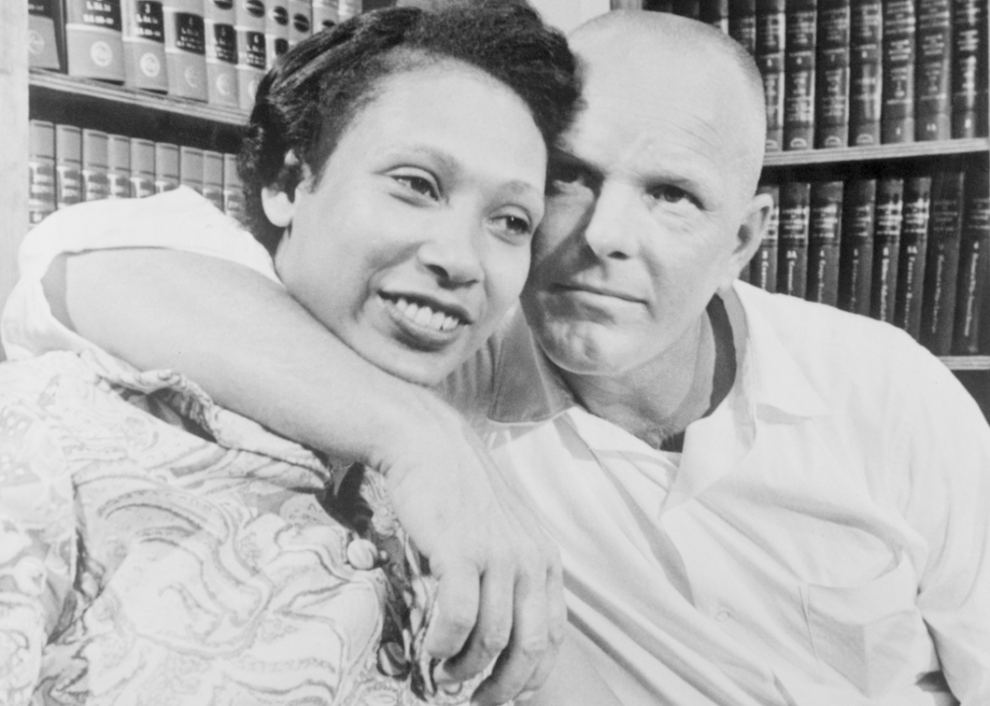 1968: 'Julia,' starring Diahann Carroll, hits TV screens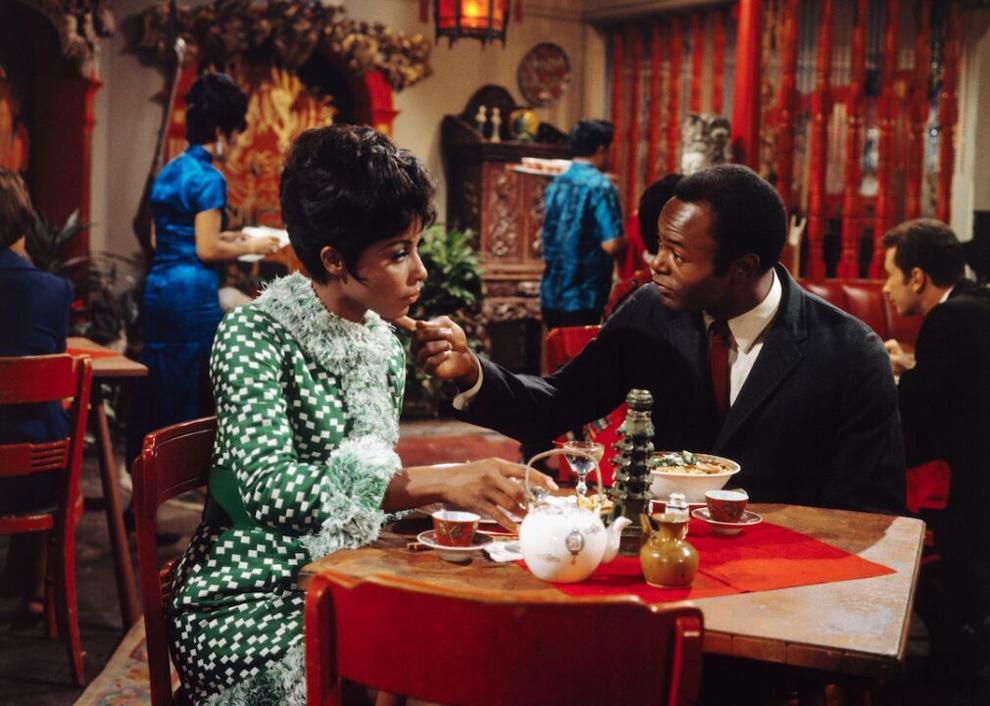 1969: UNC food workers go on strike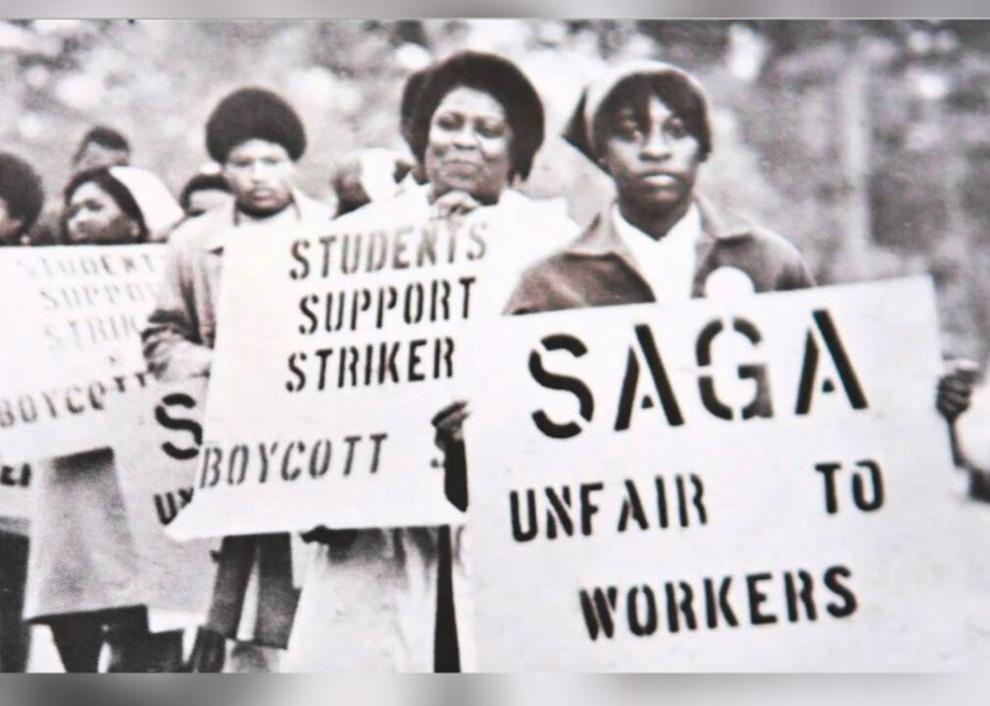 1970: Gail Fisher wins a Primetime Emmy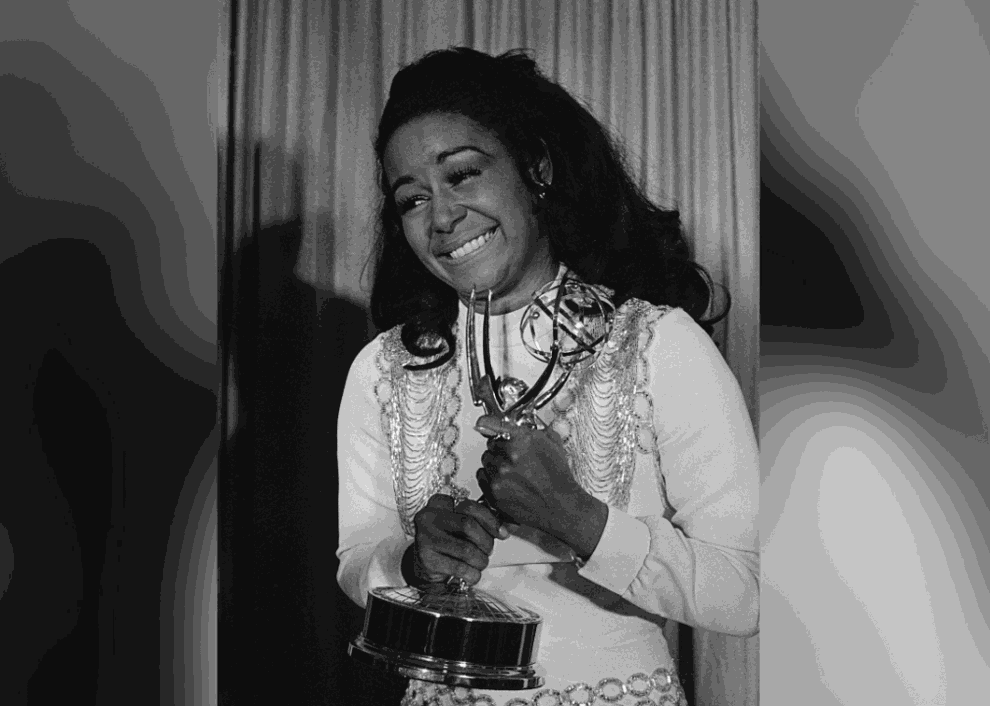 1971: Congressional Black Caucus is formed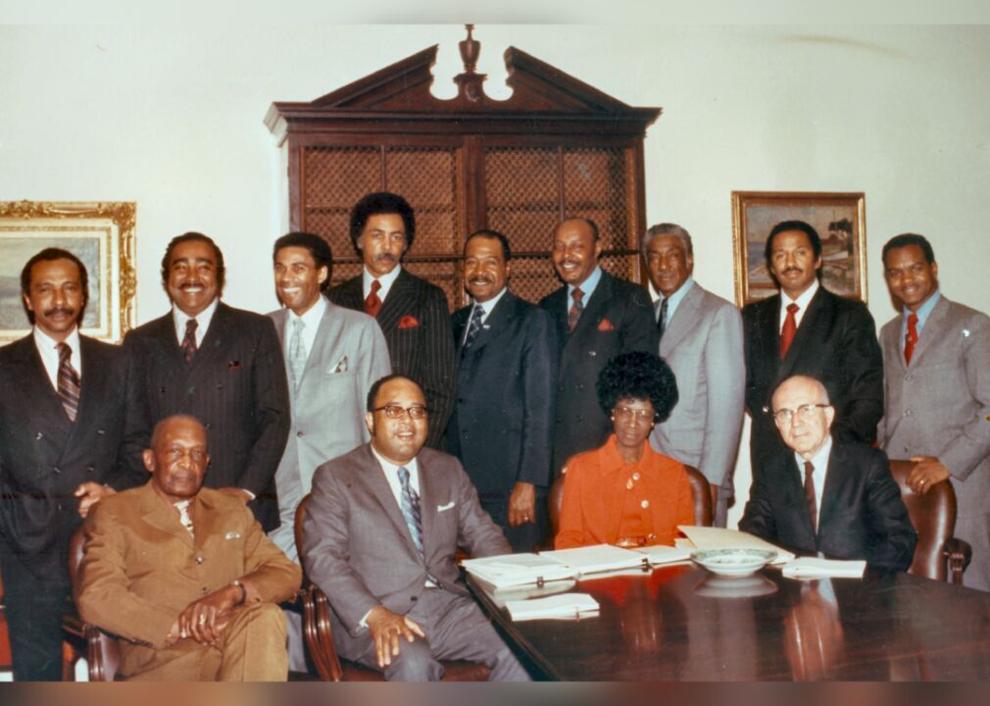 1972: Shirley Chisholm runs for president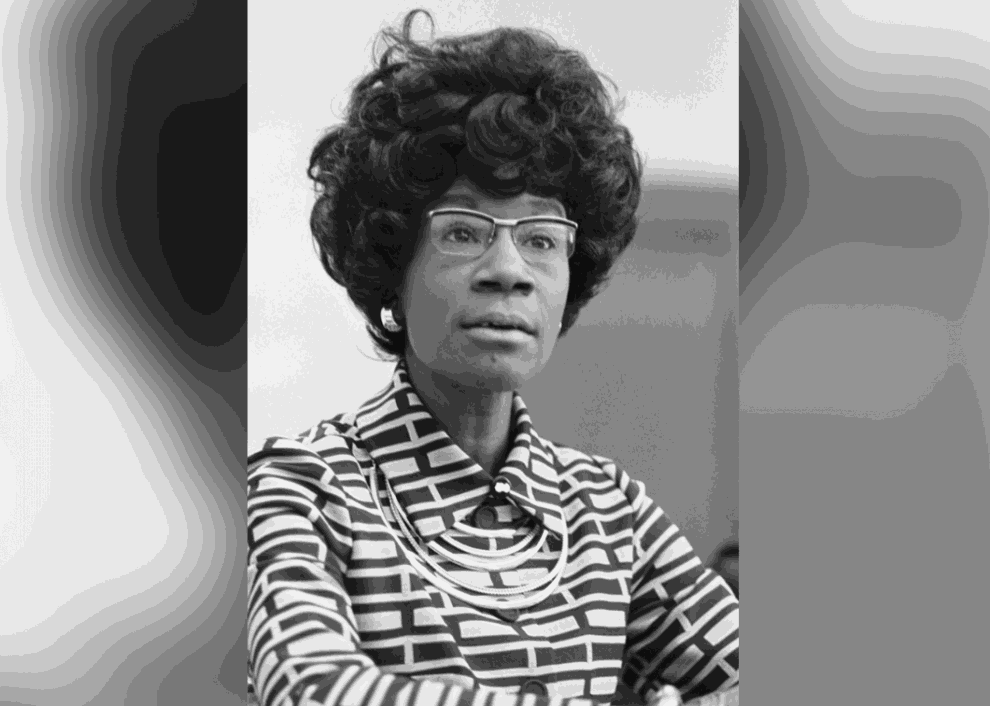 1973: Combahee River Collective is created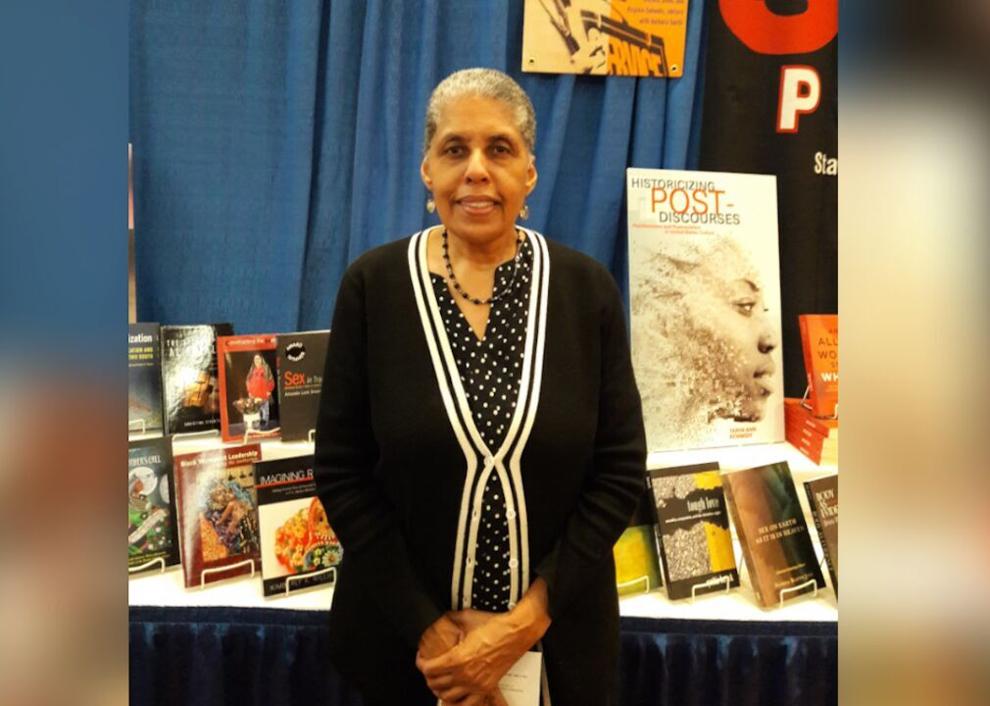 1974: Henry 'Hank' Aaron hits his 715th home run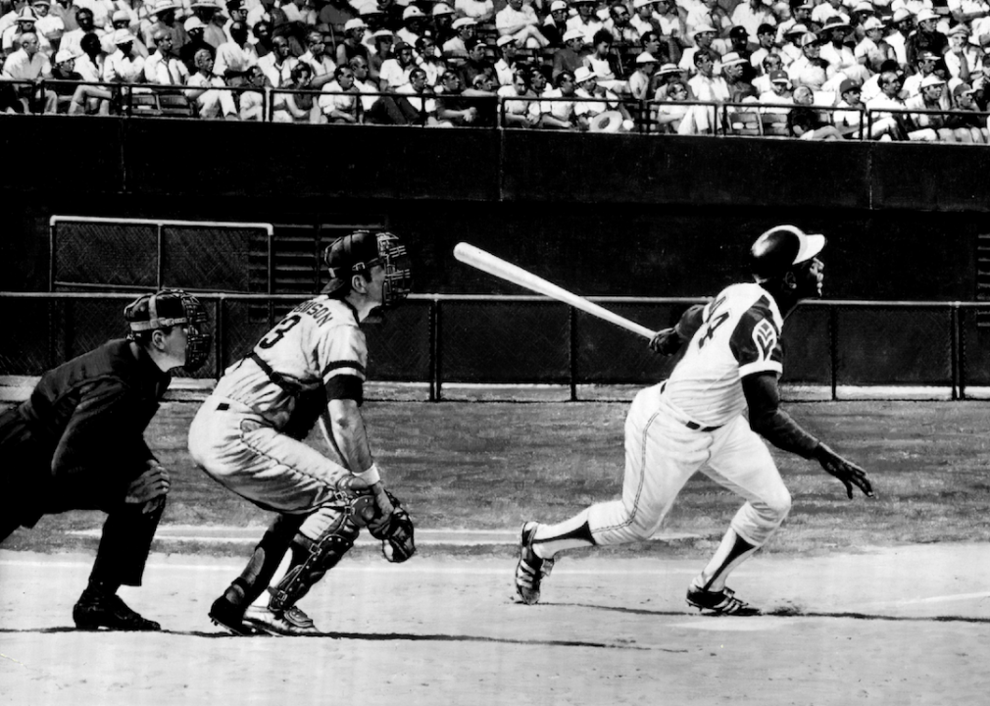 1975: John Hope Franklin is selected as president of the Organization of American Historians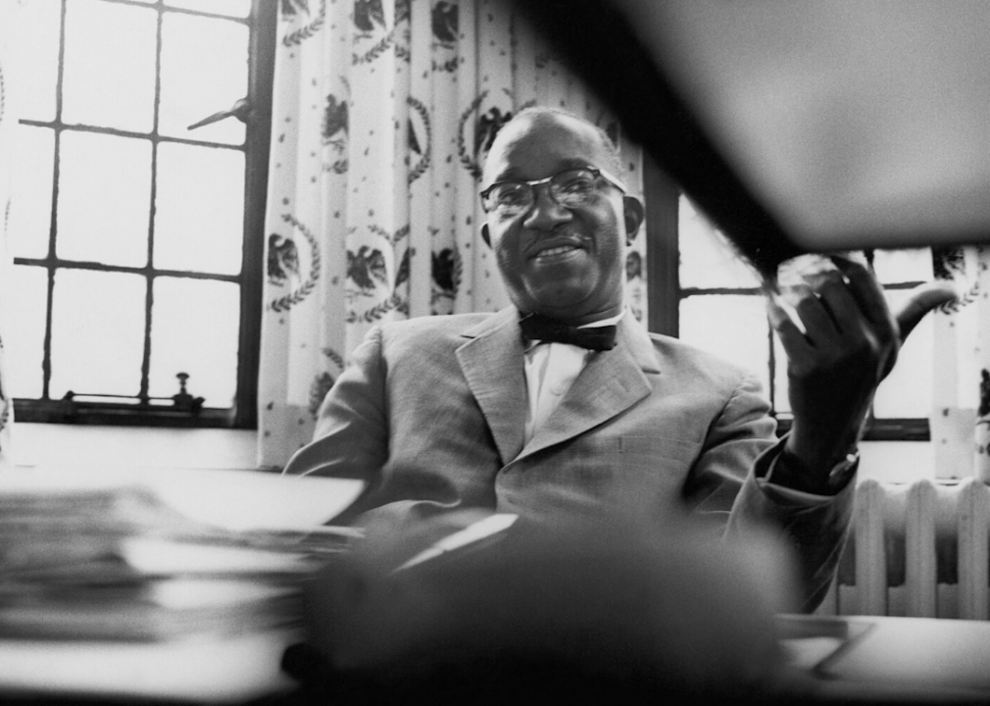 1976: Barbara Jordan delivers keynote address at Democratic National Convention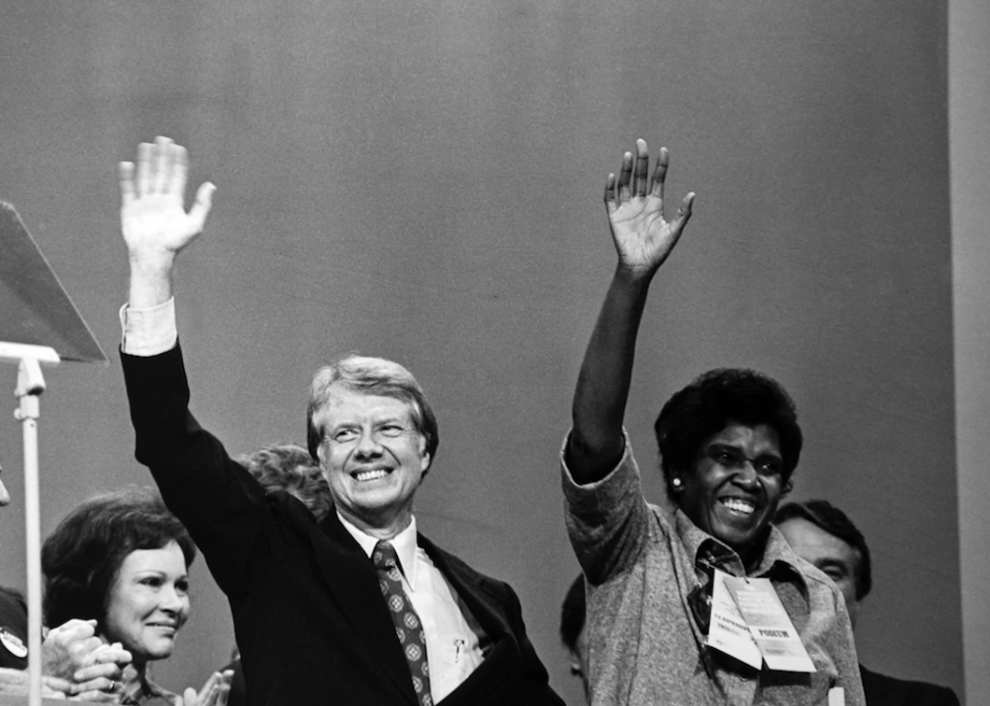 1977: Andrew Jackson Young Jr. becomes ambassador to the United Nations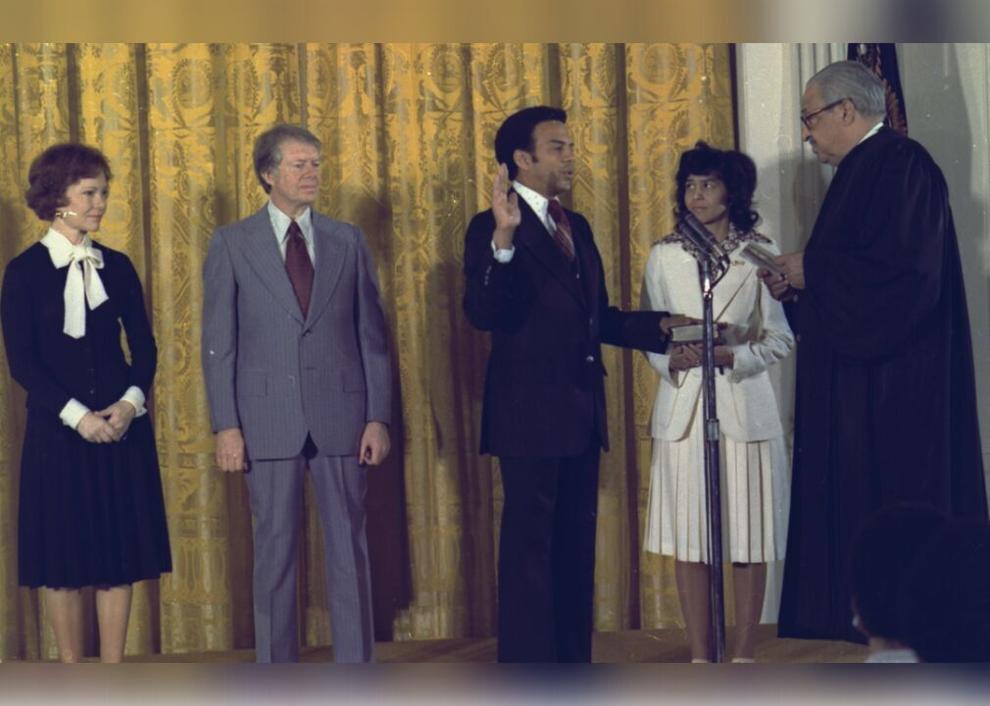 1978: Muhammad Ali wins heavyweight boxing title for the third time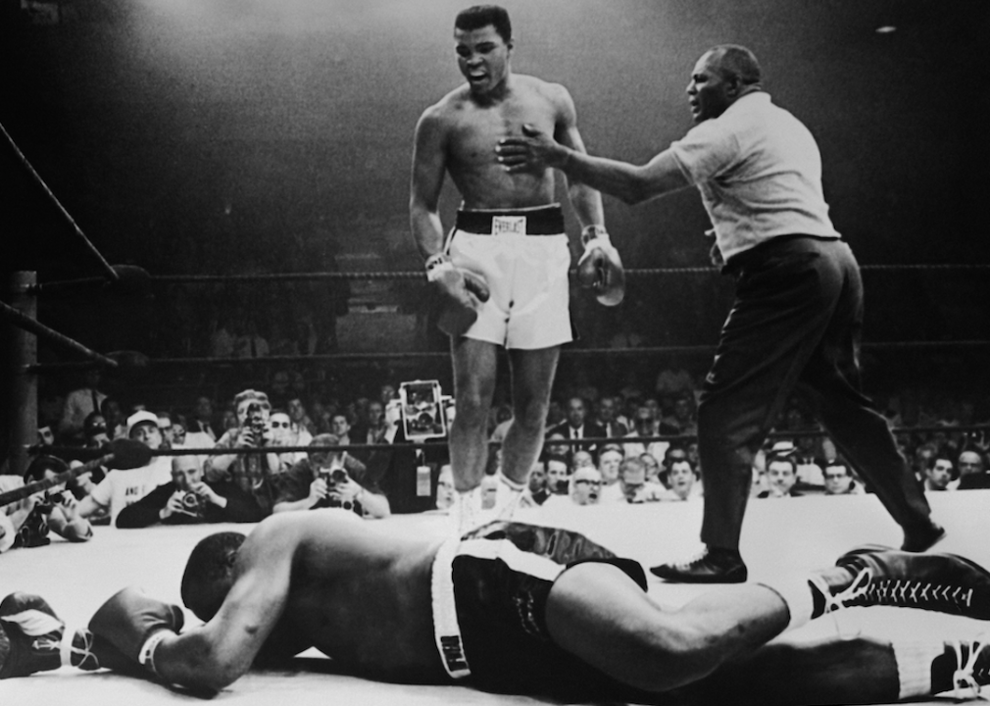 1979: Assata Shakur goes on the run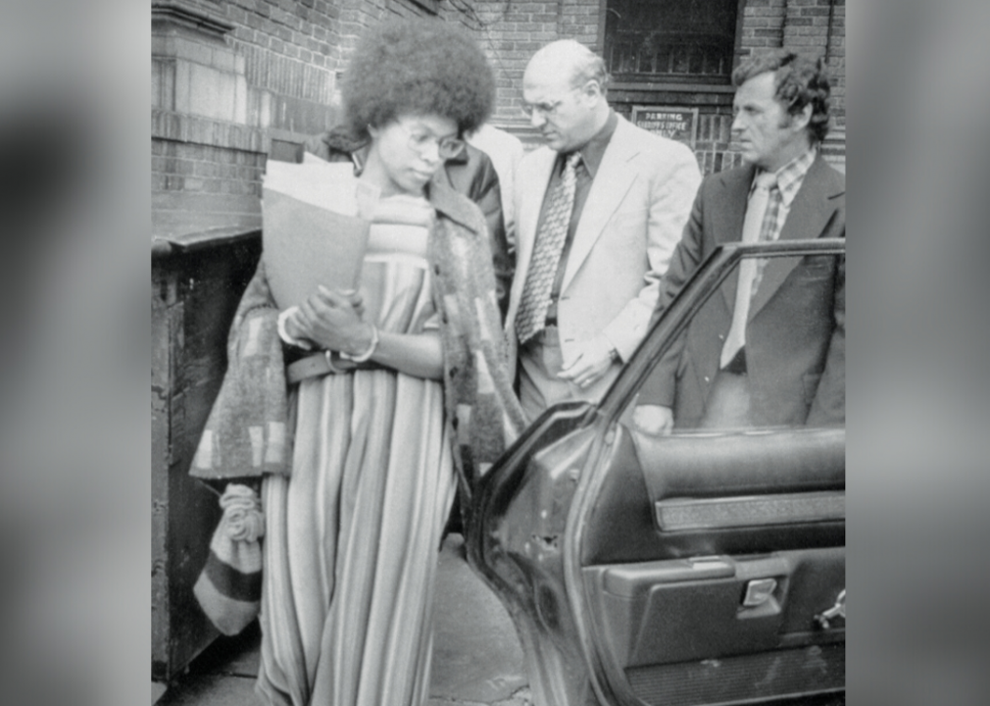 1980: Robert L. Johnson launches BET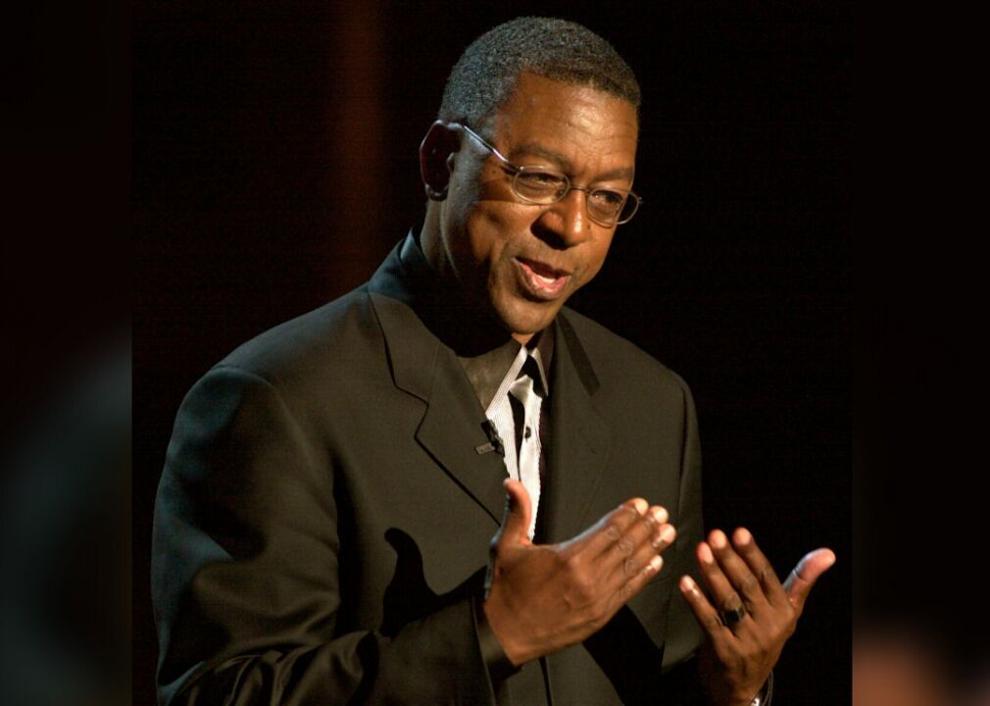 1981: Mumia Abu-Jamal is arrested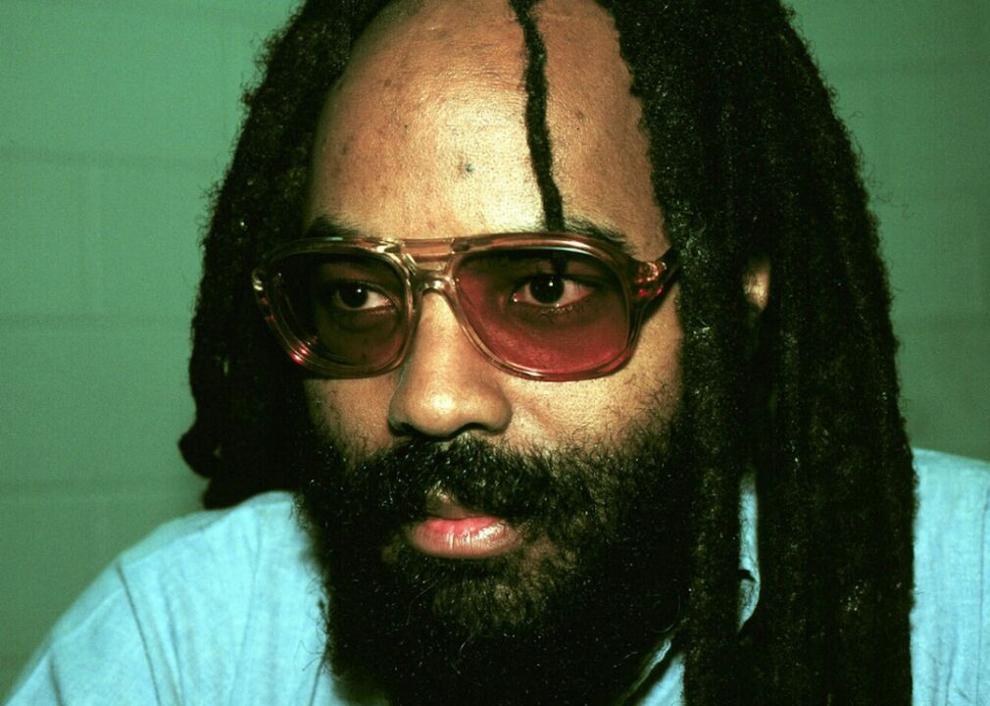 1982: Michael Jackson's 'Thriller' is released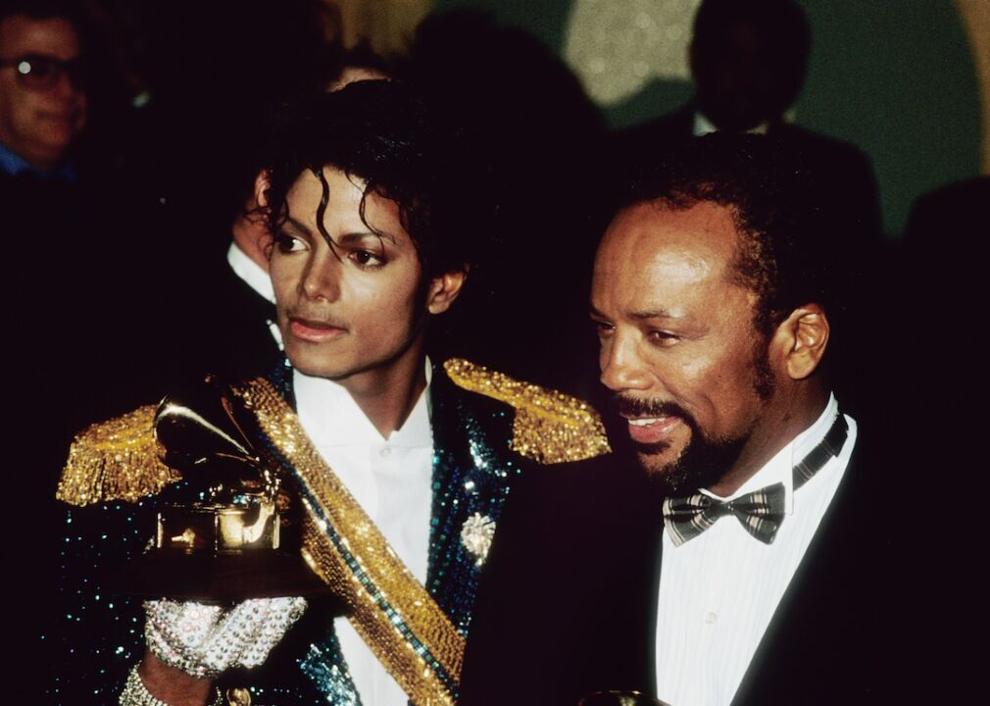 1983: Vanessa Williams is crowned Miss America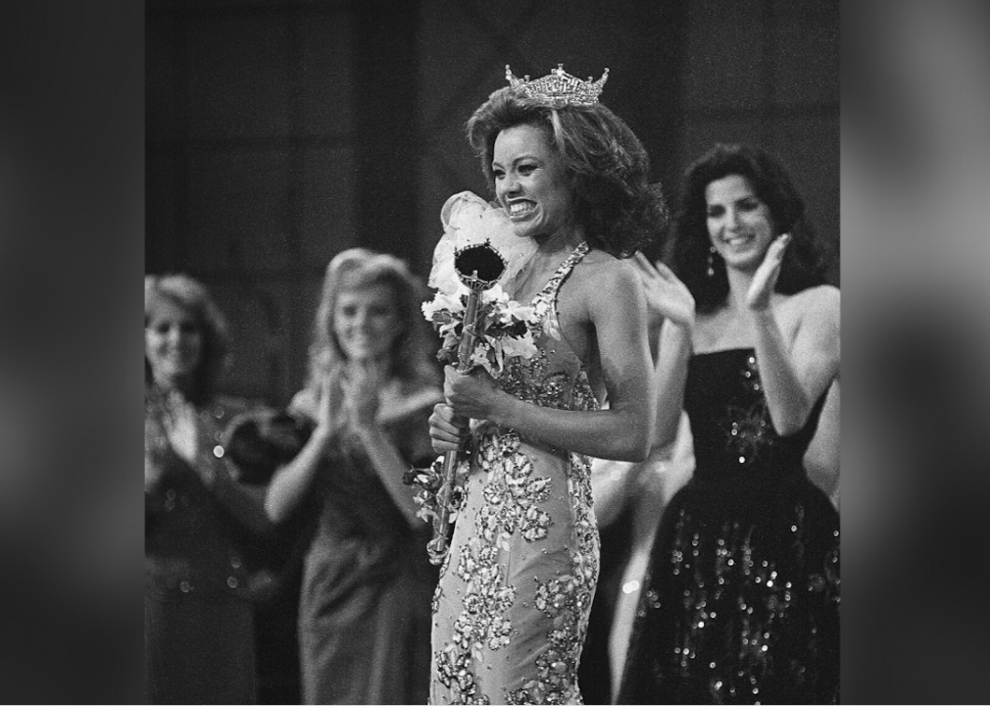 1984: Jesse Jackson runs for president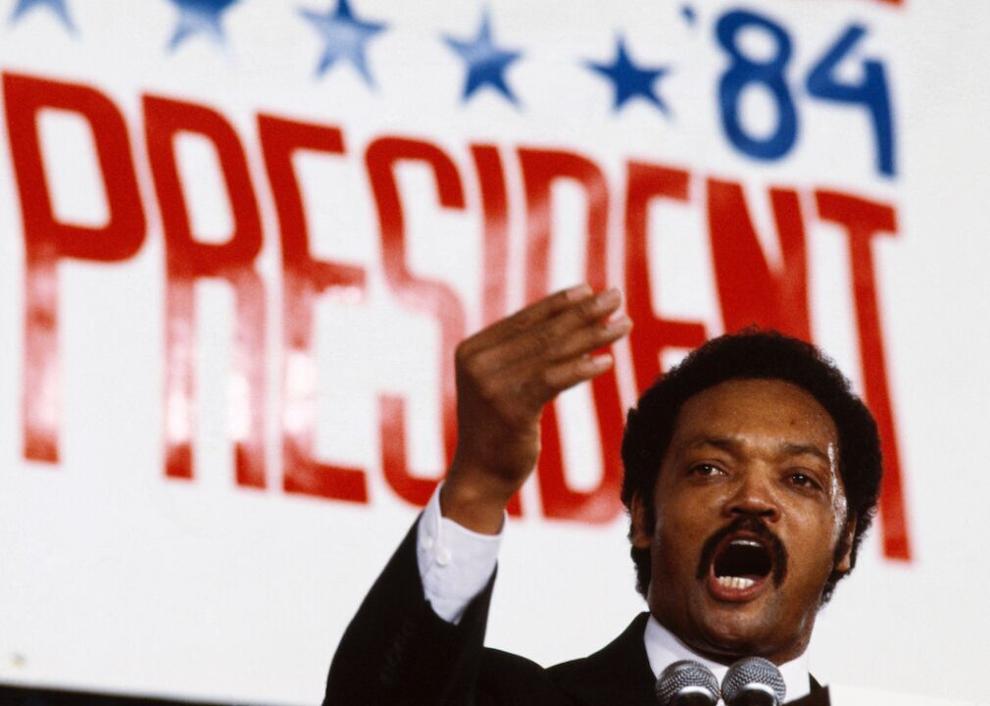 1985: MOVE Black Liberation House is bombed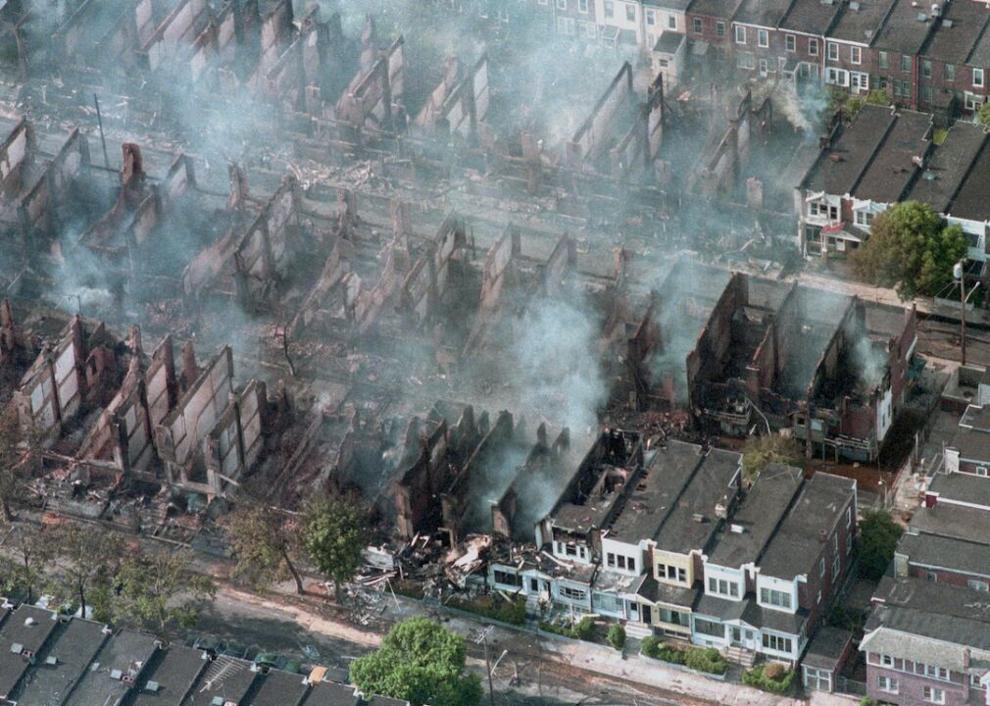 1986: Oprah Winfrey launches her talk show
1988: The film 'Mississippi Burning' is released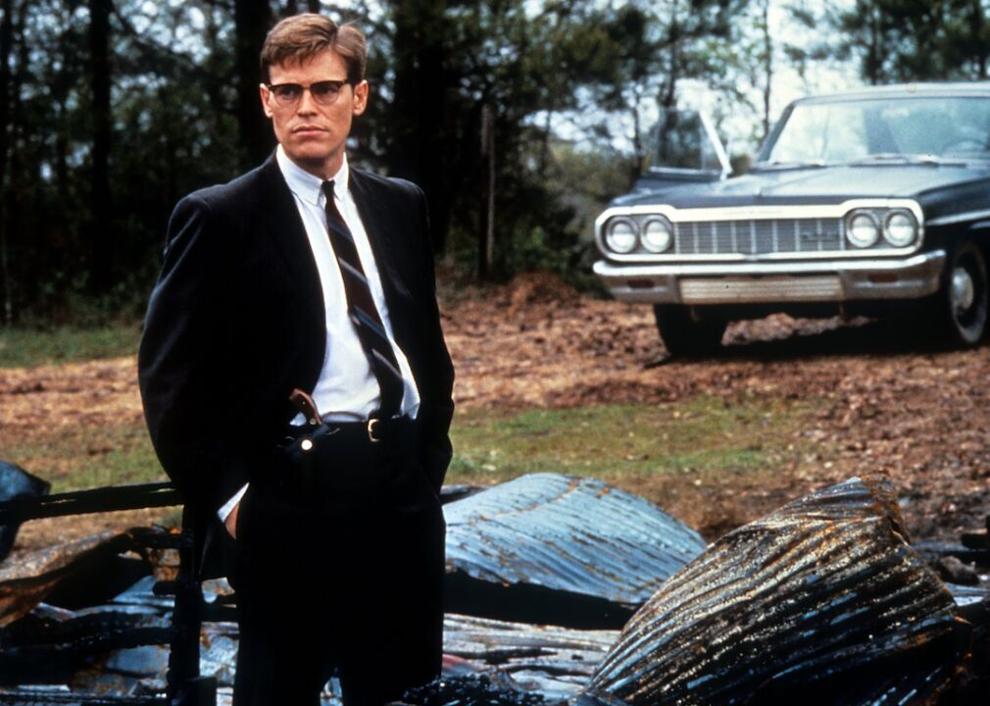 1989: Colin Powell becomes chairman of the Joint Chiefs of Staff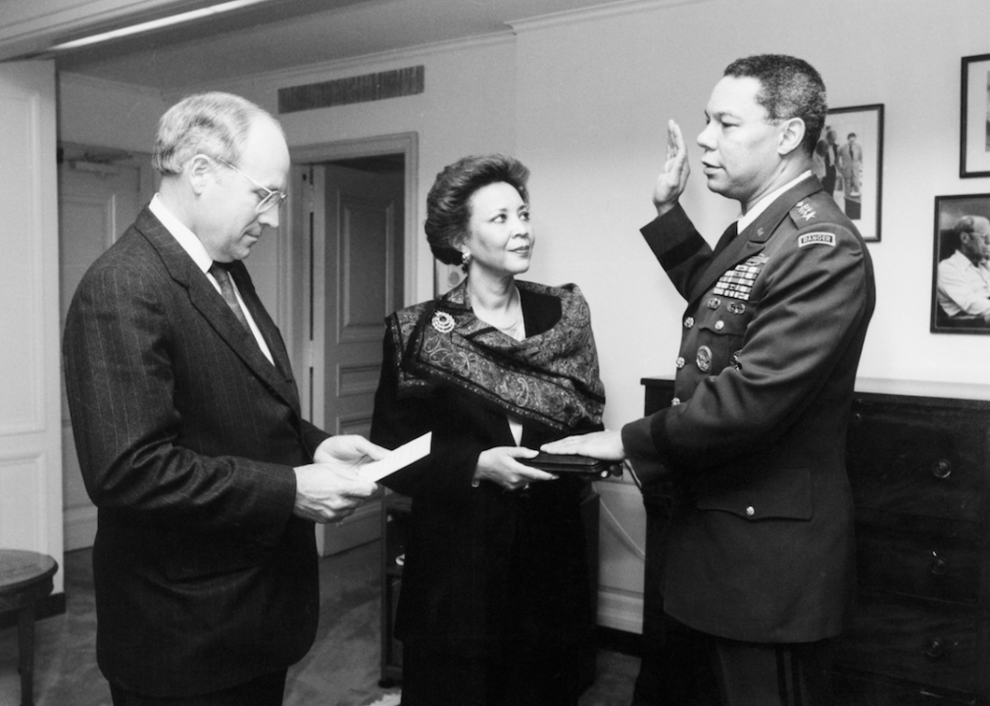 1990: Lawrence Douglas Wilder becomes first elected African American governor