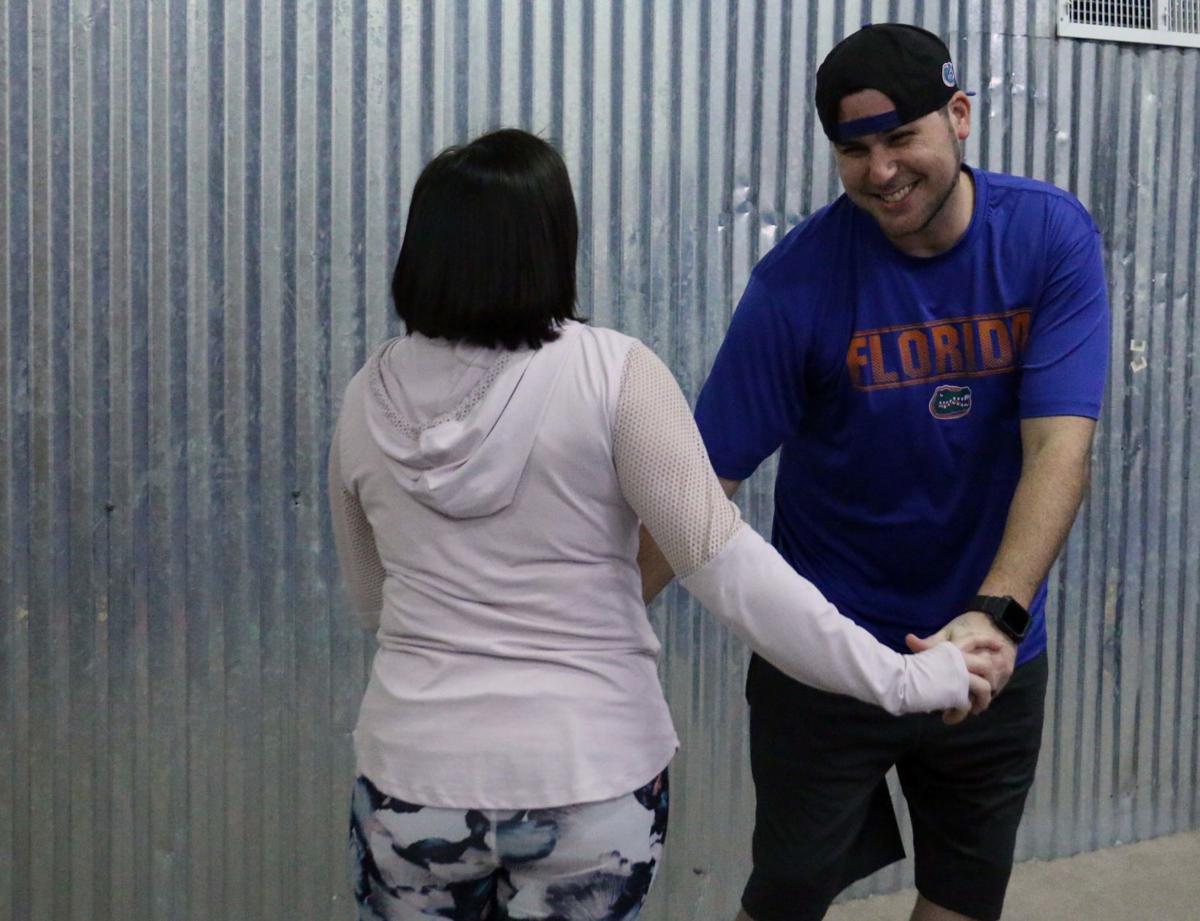 FLORENCE, S.C. — The School Foundation's Dancing For Our Future Stars kicked off on Jan. 9 with a pairing party to announce dance couples, and practices are going strong.
Voting is now open to the public, and people can vote for their favorite couples for $10 per vote. Dancers will compete at 7 p.m. on March 26, at the Southeastern Institute of Manufacturing and Technology Center on the Florence-Darlington Technical College campus.
One of the 12 "celebrity dancers" is Dan Massey, who is a business team leader over the assembly production area at GE Healthcare. Massey's partner is Tiffany Welsh. Massey and Welsh will be dancing a swing or jive to the song "I Love Me" by Meghan Trainor.
Jackson recently took time to answer questions.
Q: What was your reaction to being asked to participate in Dancing For Our Future Stars?
A: "I've gotten to watch the event in the past. I have excitement and nervousness all at the same time. It's a really cool event. … But there is still some anxiety getting on stage with that many people and doing something out of my element."
Q: Why is it important to support The School Foundation?
A: "It's twofold. I think it's great to support an organization that is so proactive in doing things for our youth. I also want to support my plant supporting the community. It's the big annual thing my work does to support the Florence and Pee Dee community and the school districts of all the children of the employees that work at our plant. To do something to not only give back to the kids but be a part of GE supporting the community is a big opportunity for me."
Q: What is the most exciting part of preparing up to this point?
A: "We're not very far in preparing up to this point, but it was really cool getting to collaborate with Tiffany, as she's sort of developing what we're putting together, and again, challenging myself to feel comfortable out of my element."
Q: Do you have a background in dance?
A: "Oh, no, absolutely not. Math and science are for me. Sports have always been important to me. Competing has always been important to me, so I'm trying to look at this as an athletic opportunity and a competition in a different light."
Q: What are some of your pastimes when you're not dancing?
A: "Any and all sports growing up for sure. As I've gotten older, my wife and I have gotten into repurposing and going to auctions and collecting things of that nature, mainly just anything competitive. I organize the GE softball team and coed sports. I did that all throughout college and my younger life as well."
Q: What is your biggest fear with the competition?
A: "I've always had a fear of social awkwardness, so getting on stage and not doing my best or doing something to embarrass myself is obviously in the back of my mind. It's something that I will be overcoming as I prepare for the event."
Q: How have your coworkers responded to your dancing?
A: "They think it's going to be a hit. It's a little razzing, and they think it's going to be funny to see me in that environment, but overall, there's a lot of support."
Q. Are you competitive at all?
A: "Oh, yeah. It's the name of the game in everything I do."
Q: Do you think you'll keep dancing after this?
A: "It's hard to tell if I'll keep dancing. I think this will open me up to looking at dance through a new lens and being more open to getting involved in this kind of stuff."
Be the first to know
Get local news delivered to your inbox!