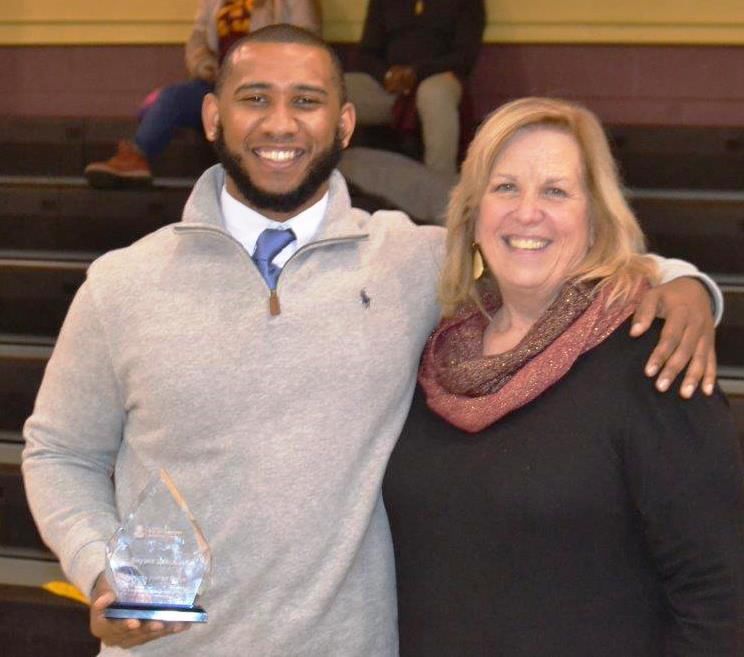 WALTERBORO, S.C. – Hemingway native and Florence resident Bryant "Pedro" Julius was inducted into the USC Salkehatchie Athletic Hall of Fame on Dec. 9.
Julius was in the first recruiting class when USC Salkehatchie returned basketball as a sport in the fall of 2007. He played two years at Salkehatchie and was selected the Male Athlete of the Year for the 2008-09 year, based not only on athletics but academics and campus service.
Julius was the leader of that first team, USC Salkehatchie Athletic Director Jane Brewer said, and he was instrumental in creating excitement and enthusiasm for basketball at Salkehatchie both with his teammates and the campus community at large.
Bryant maintained a grade-point average of 3.0 or higher during all four semesters he was at Salkehatchie, according to Brewer, and he received his associate's degree in May 2009. He was part of the basketball team group that initiated the visits and partnership with Black Street Early Childhood Center, volunteering regularly. After receiving his degree, he signed to play at Francis Marion University, playing basketball there while completing his bachelor's degree in business.
Selection to the USC Salkehatchie Athletic Hall of Fame is based on outstanding achievements and contributions both to the USC Salkehatchie campus and to the greater community, Brewer said.
Nominations for the award are submitted to the Hall of Fame Committee for its review and decision. To be considered, a candidate should have performed in intercollegiate athletics in a manner that might be considered outstanding. The nominees must have demonstrated good citizenship both while at USC Salkehatchie and after leaving.
"Pedro is most deserving of this award," Brewer said. "Not only a great basketball player, but a great student and a great campus leader! And his great involvement with the community at the Early Childhood Center and with our Student Government Association was even further evidence of his great character. He is truly an example of what the ideal Salk athlete should be."