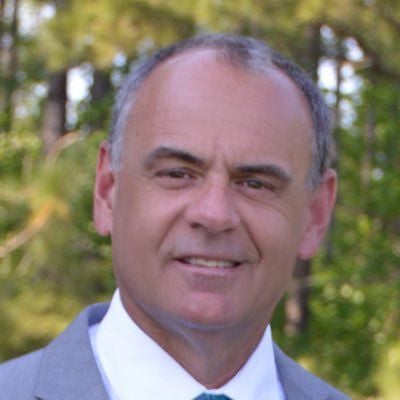 FLORENCE, S.C. – Al Calcutt didn't hesitate when asked where this season ranks all-time in his coaching career.
"This is definitely the most rewarding – simply because the expectations were so low," the first-year Hemingway head football coach said. "All I heard was, 'Sixteen seniors gone from last year.' We didn't have a jayvee team, and it was just going to be a rebuilding year, and I'd have to start from scratch. …
"But I didn't want these guys to believe the same thing everyone else did. I wanted them to chase a state championship."
The Tigers not only are in the process of chasing a title but are two victories away from catching one. Hemingway is 7-5 overall but has won three consecutive playoff games to advance to the Class A lower state final against Green Sea-Floyds. The 7:30 p.m. game Friday against the Trojans also is one step farther than the 11-0 Tigers of a year ago made it.
"We've come a long way since the beginning of the season, and I'm very proud of what these boys have accomplished," Calcutt said. "They've been able to come together and play some good football right here at the end where it counts."
It's not the first time a team has had a late-season surge under his guidance. In his previous stint as a head coach, he took over a Hannah-Pamplico team that finished 0-10 the previous year. The Raiders started 1-5 under Calcutt before rallying for a 5-6 record and the school's first region championship since 2000.
"It was kind of the same thing in that we had a slow start," he said. "But sure enough, we started playing some good football come region time and ended up winning a region title. I was proud of what those guys accomplished then, too."
It's been a similar climb this season and one that has a familiar thread running through it, Calcutt said. The Tigers lost three of their first four games and their last two entering the playoffs.
"I think four of the five teams that we lost to were still playing last week," Calcutt said. "And three of the five are still playing this week, so we had a difficult schedule."
With that in the mind, the biggest key for the season was just staying the course and getting everyone to buy in, he said.
"The biggest thing I've always strived to do, not so much the X's and O's of the game, but building relationships with the boys and making sure they build relationships with one another. Becoming close and becoming a family – that's the biggest thing we try to do.
"I think they've bought into it, because I've seen a special bond with these guys the last few weeks that we didn't have at the beginning."
Watching that bond develop has been rewarding to Calcutt as well. He left his alma mater of Johnsonville after two seasons as an assistant to take the job in Hemingway for what he felt was a great opportunity. It marks just the second year since 2011 that he's led a program after spending two years with the Flashes and three years as an assistant with Carvers Bay.
But he always felt the draw to come back, he said, after spending eight years coaching Creek Bridge and one leading H-P.
"The drive to be a head coach and get out there and compete – that never left," Calcutt said. "If anything, it kept getting stronger and stronger. The opportunity presented itself, and I said, 'OK, here we go.'
"… But it's been extremely rewarding to see the bond the kids have had this year and how they've grown since that first day. Sometimes it takes a little while, but we just hope we're not done yet."